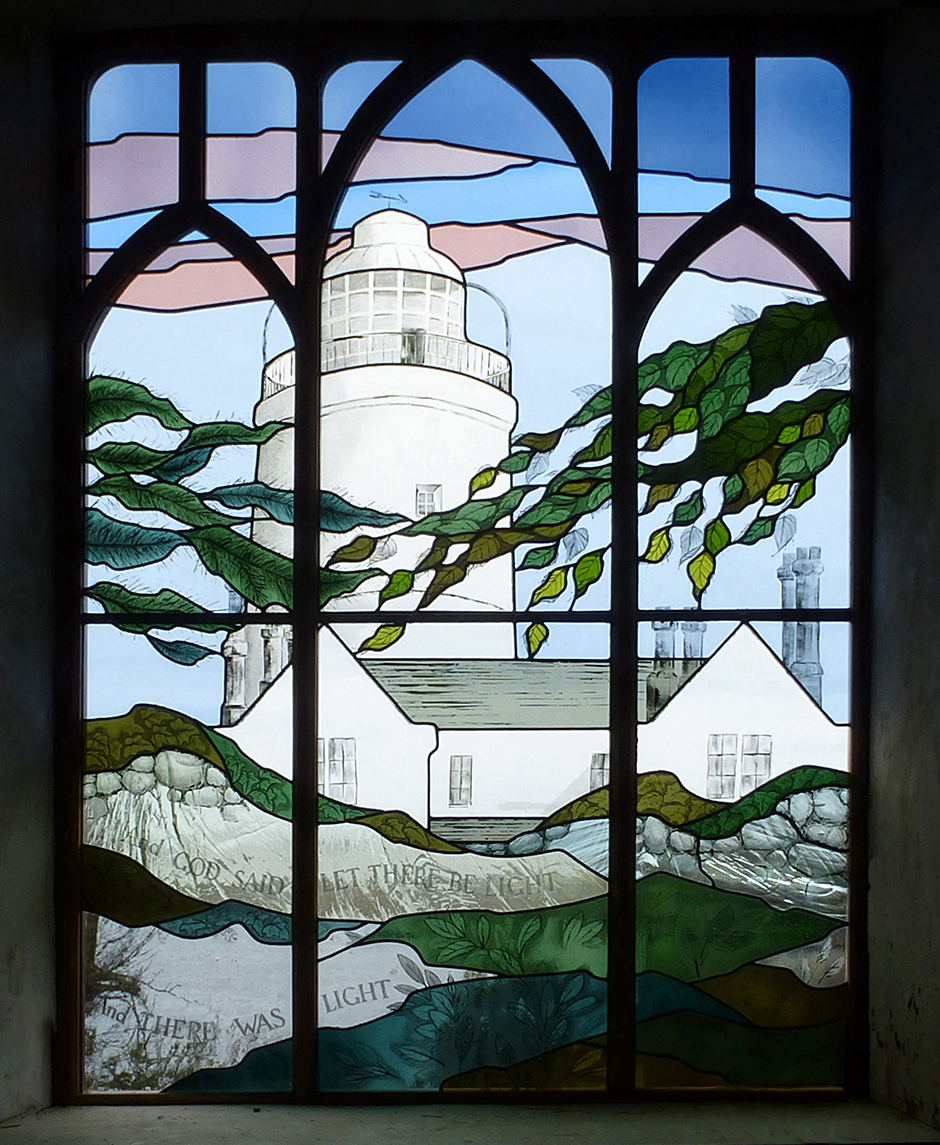 Oriel Hicks
I trained in traditional leaded work at Reigate College, and have had many commissions for private houses, hotels and churches. In the nineties I invested in a fusing kiln and experimented with various techniques. I still carry out lead work in the quieter months but most work now is based around the kiln. I include something experimental in most firings!
Most recent lead work was two windows in a Cornish church, next to three by William Morris… No pressure! I am presently involved with a community project beach shelter in Scilly, using tansfer- illustrated fused glass in sapele frame.
New studio work includes LED-lit etched and engraved panels with fused glass backgrounds.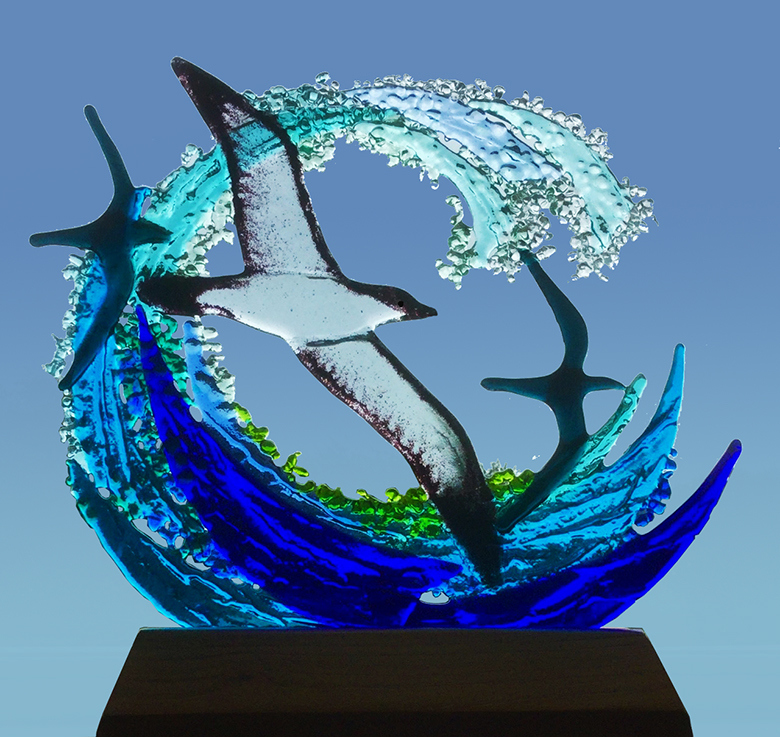 Shearwater wave , Oriel Hicks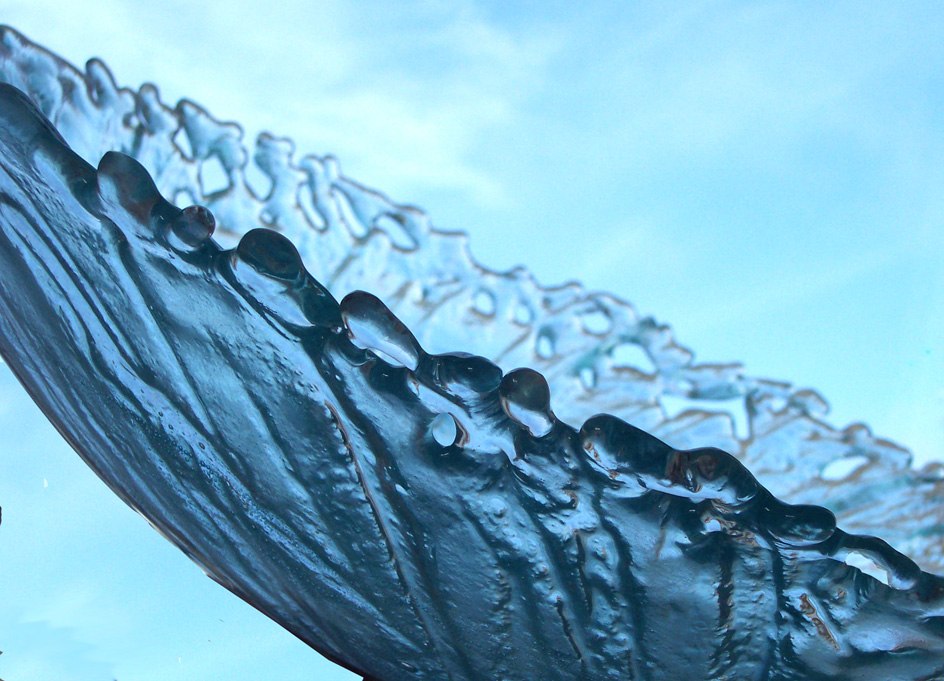 fused glass splash dish , Oriel Hicks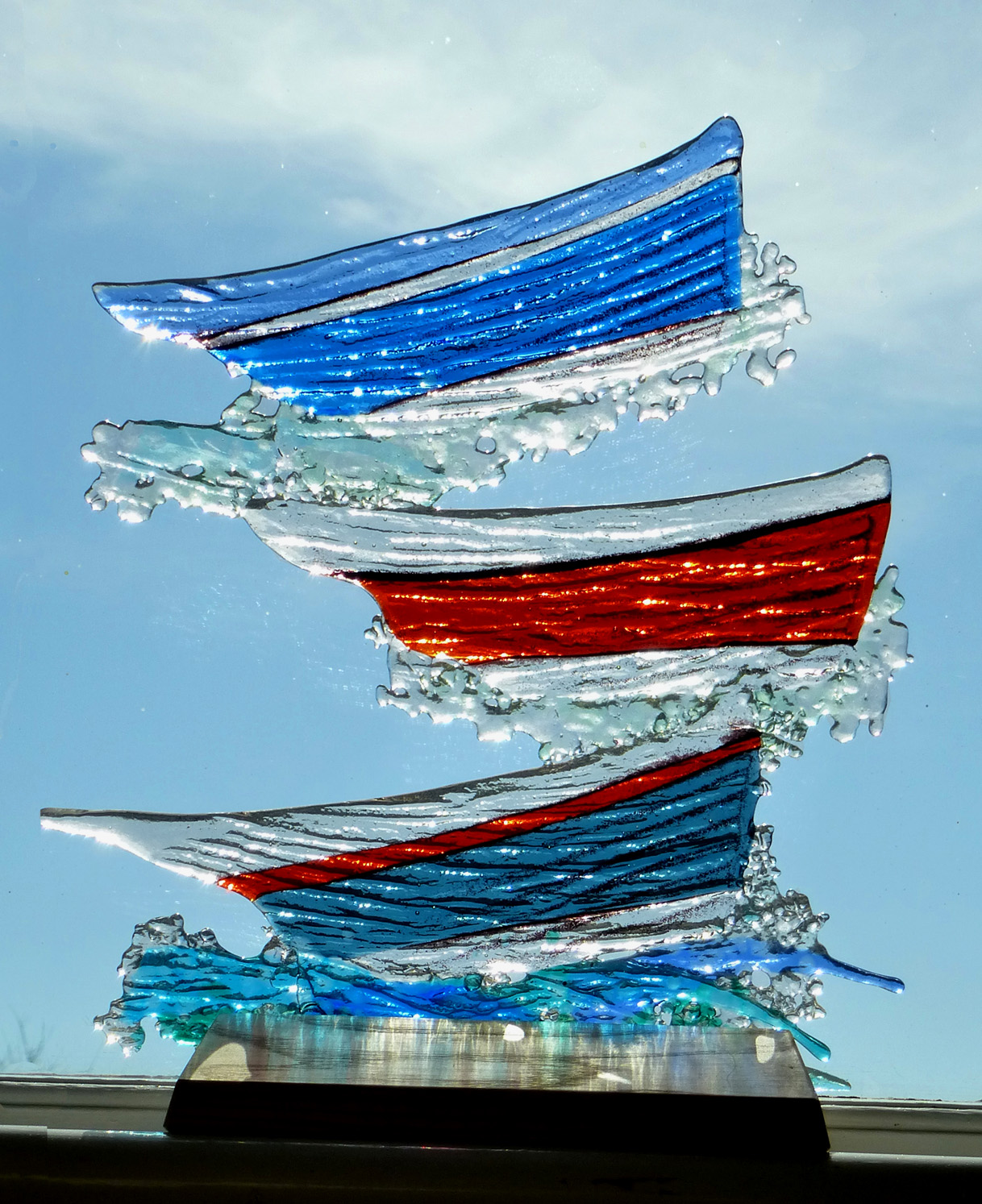 Gig race sculpture in wood stand , Oriel Hicks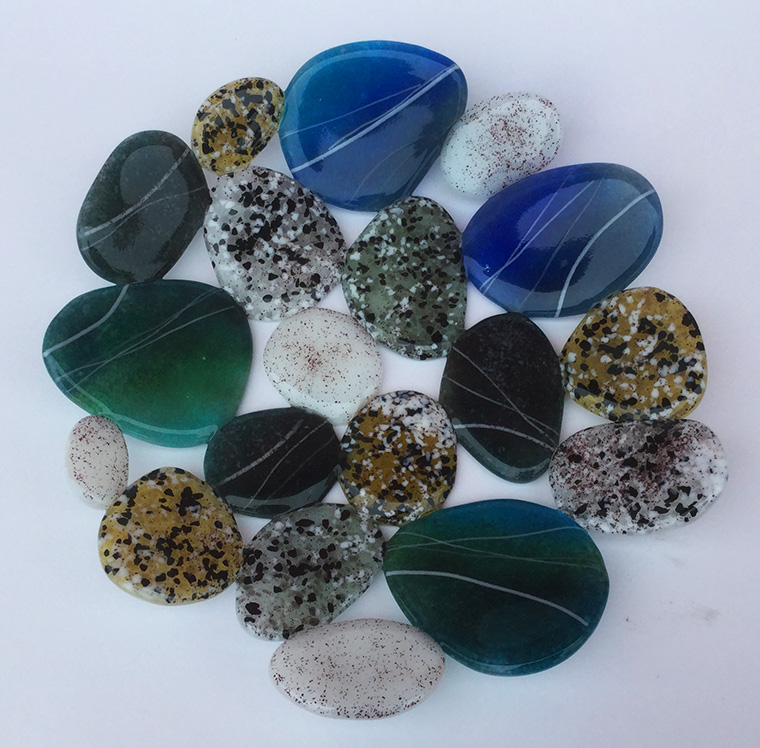 "pebble" dish , Oriel Hicks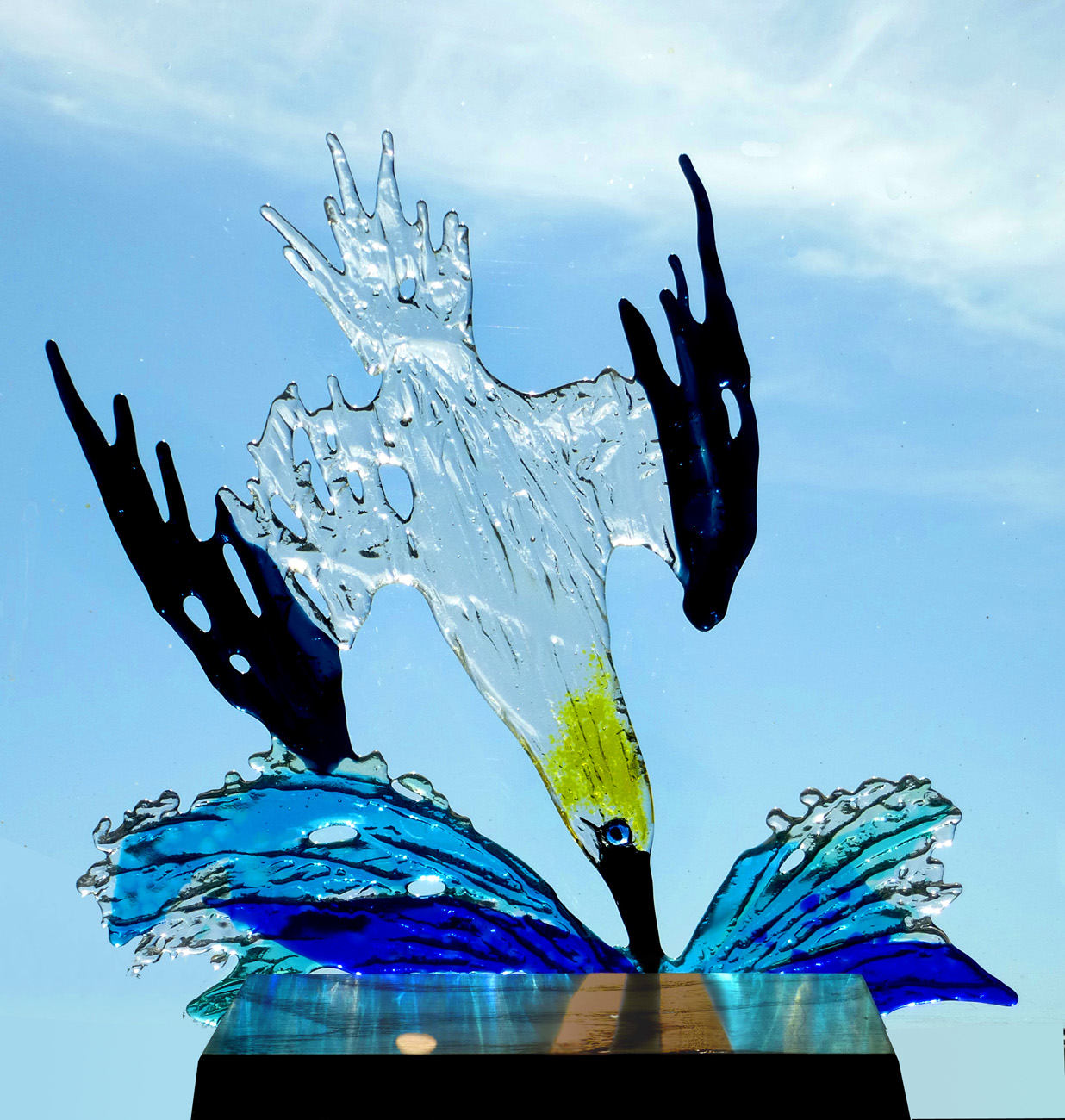 Diving gannet, freeform scuplture , Oriel Hicks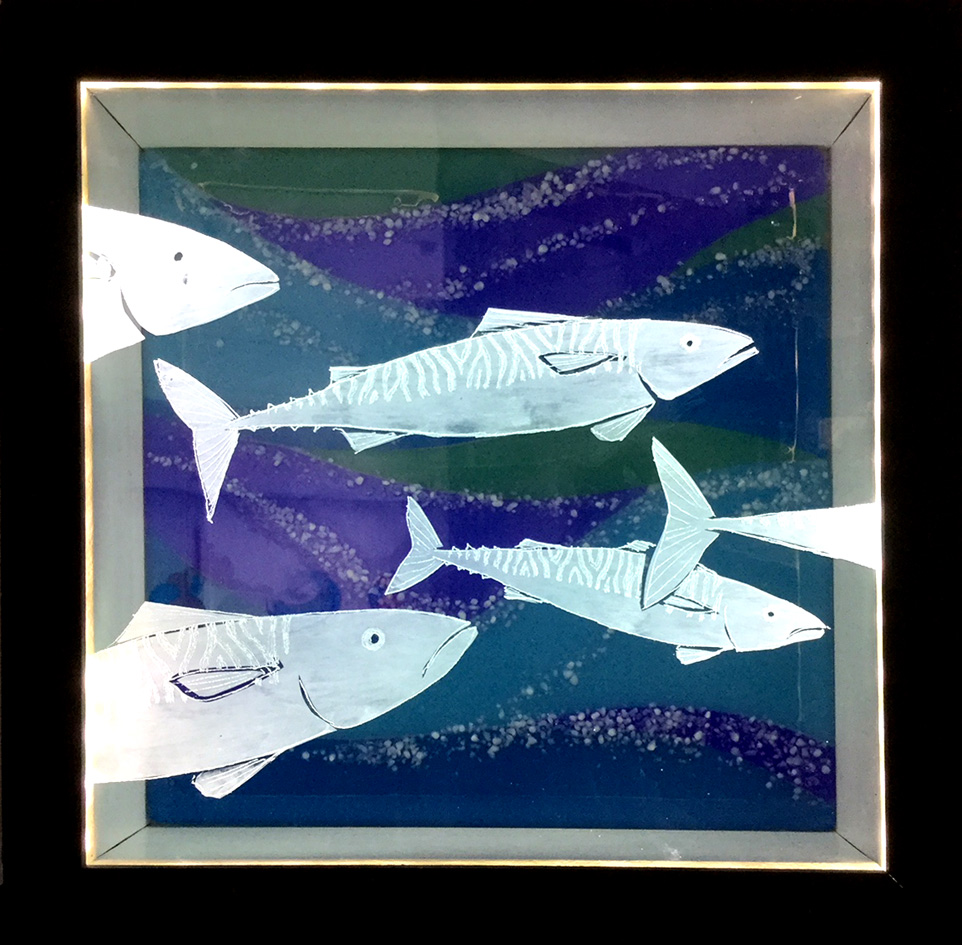 LED-lit lightbox with etched, engraved & fused glass , oriel Hicks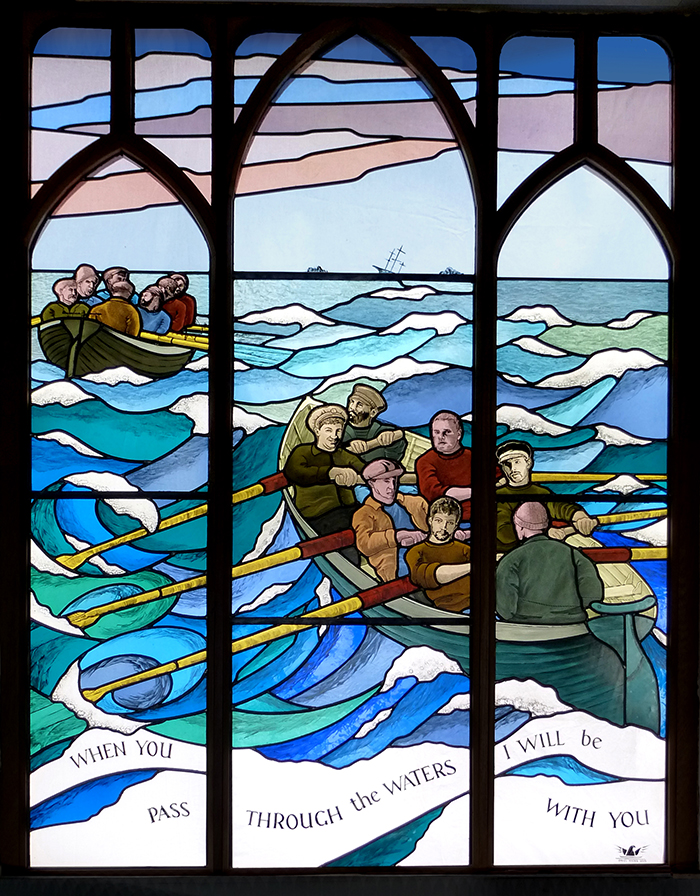 St Agnes church window, Isles of Scilly , Oriel Hicks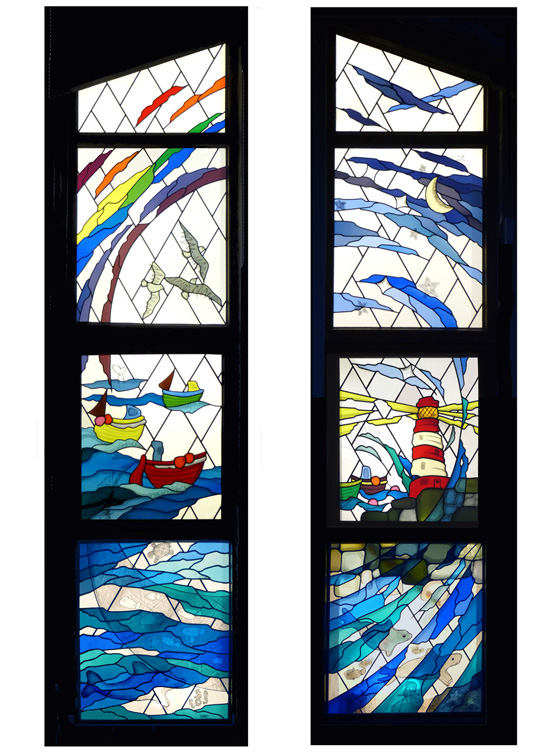 Windows in Children's hospice, Cornwall , Oriel Hicks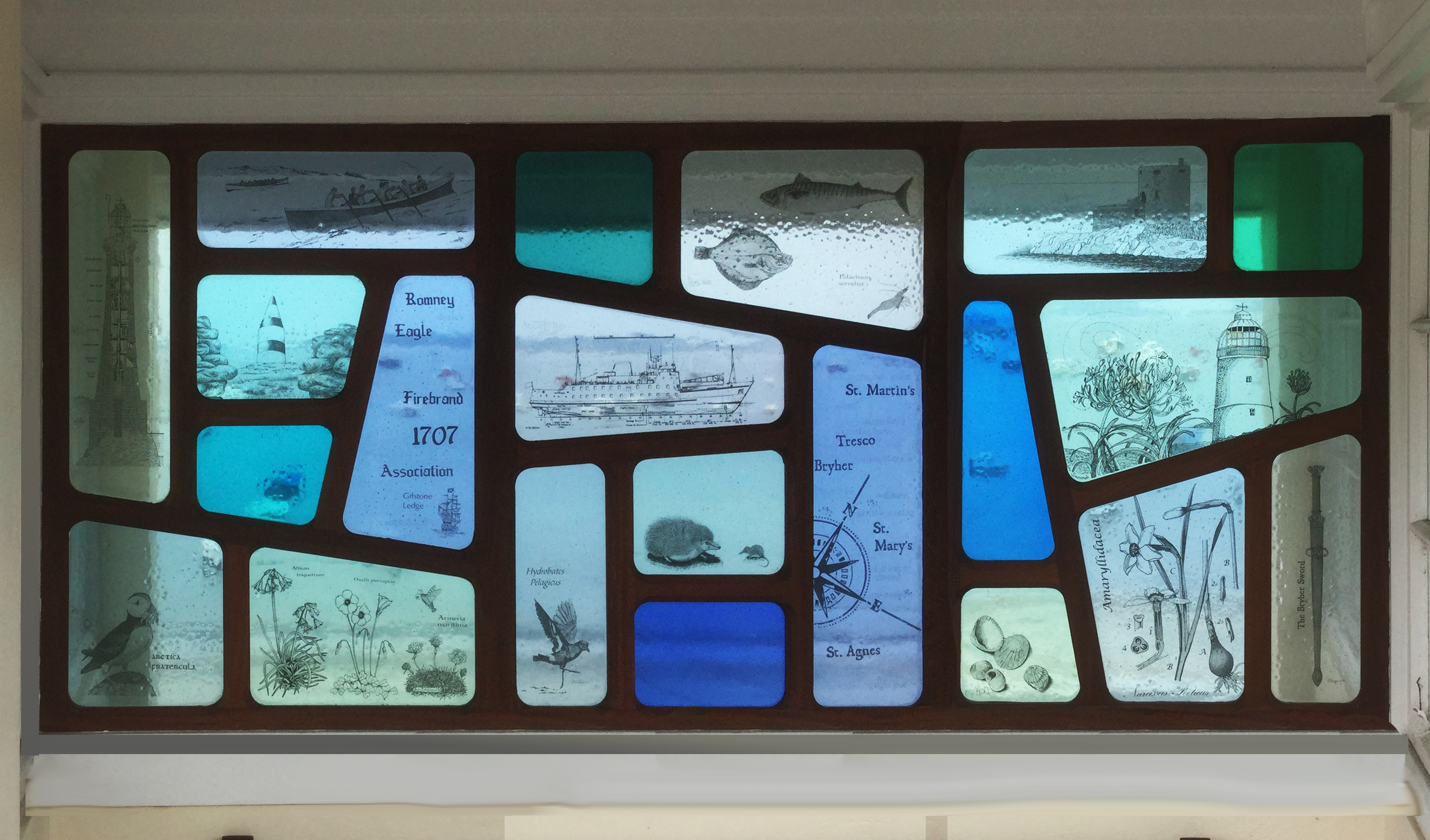 Community shelter project window in Beach shelter , Oriel Hicks