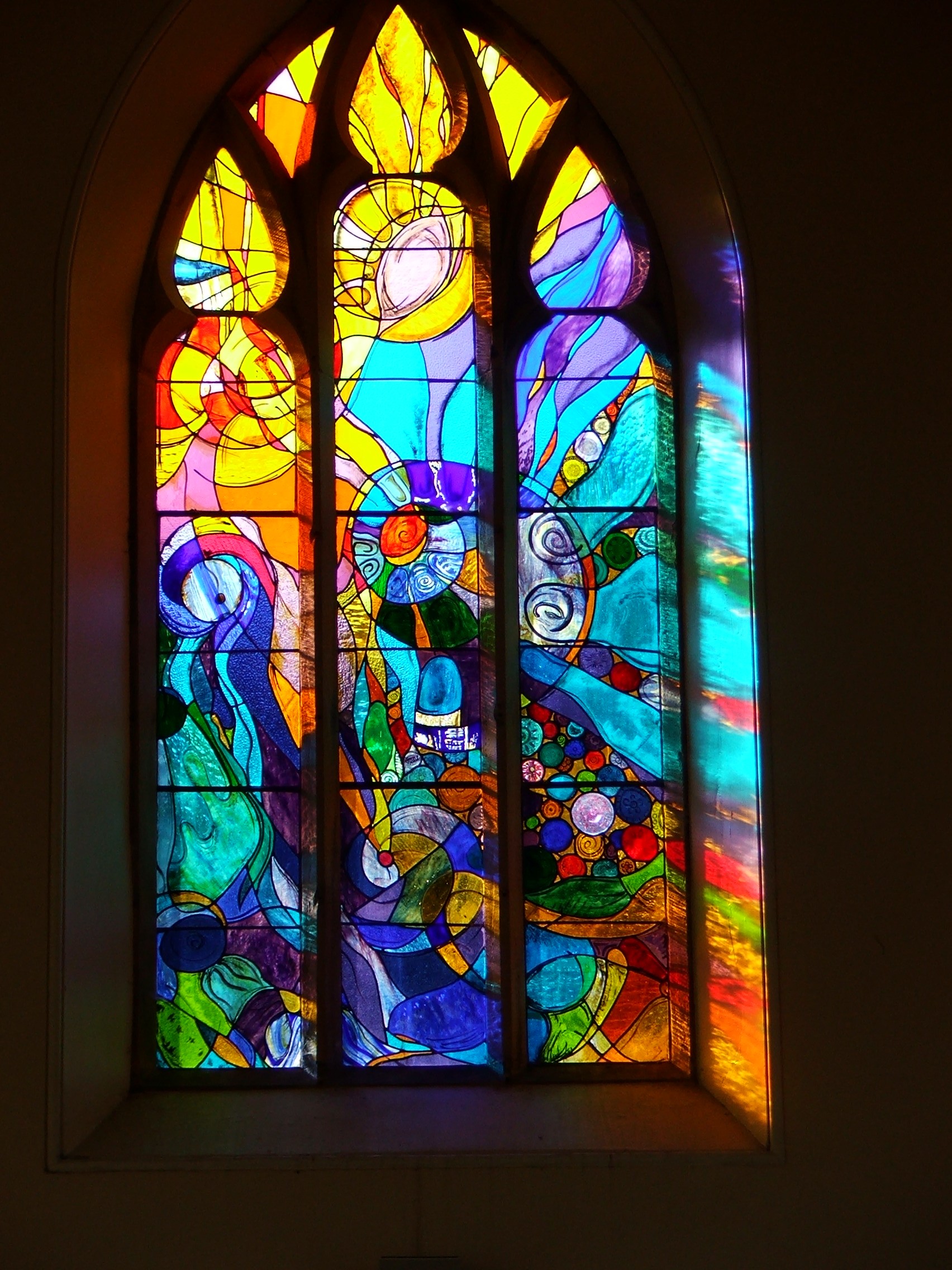 Email:oneofakindstainedglass@gmail.com
Region:Europe
Technique:Kiln work, Leaded and stained, Painting
Occupation:Artist, Educator
Discipline:Architectural, Design, Jewellery
Areas of Interest:Competitions, Exhibition, Workshops
Country:France
Joanna Hedley-Blaylock
Architectural glass artist, she began her training in all the traditional skills of stained glass making in Boston USA and completed her BA Hons degree on her return to England, she further extended her knowledge of glass and was awarded her MA having won a place in the highly regarded course of Sunderland University, She now lives in France, takes commissions and also runs courses on stained glass and glass fusing.
Joanna elegantly fuses ancient techniques with her individual and powerfully charged contemporary abstract style and enjoys translating a drawn image into glass, using paint stains and sandblasting to create areas where light will play and dance with texture.
She is currently working on 3 very different windows and doors for French houses.
And runs courses in stained glass and fused glass.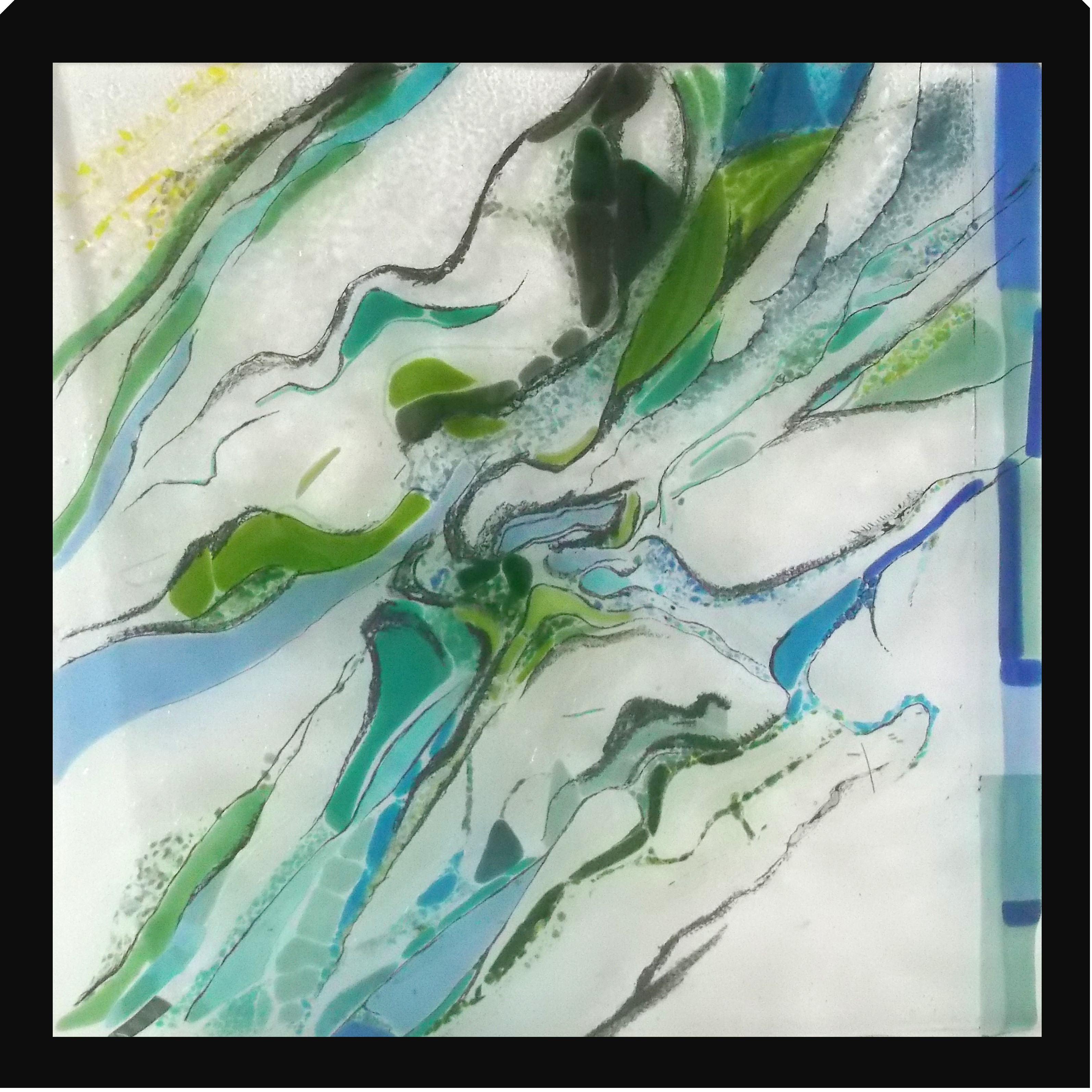 Harmony on fern Hill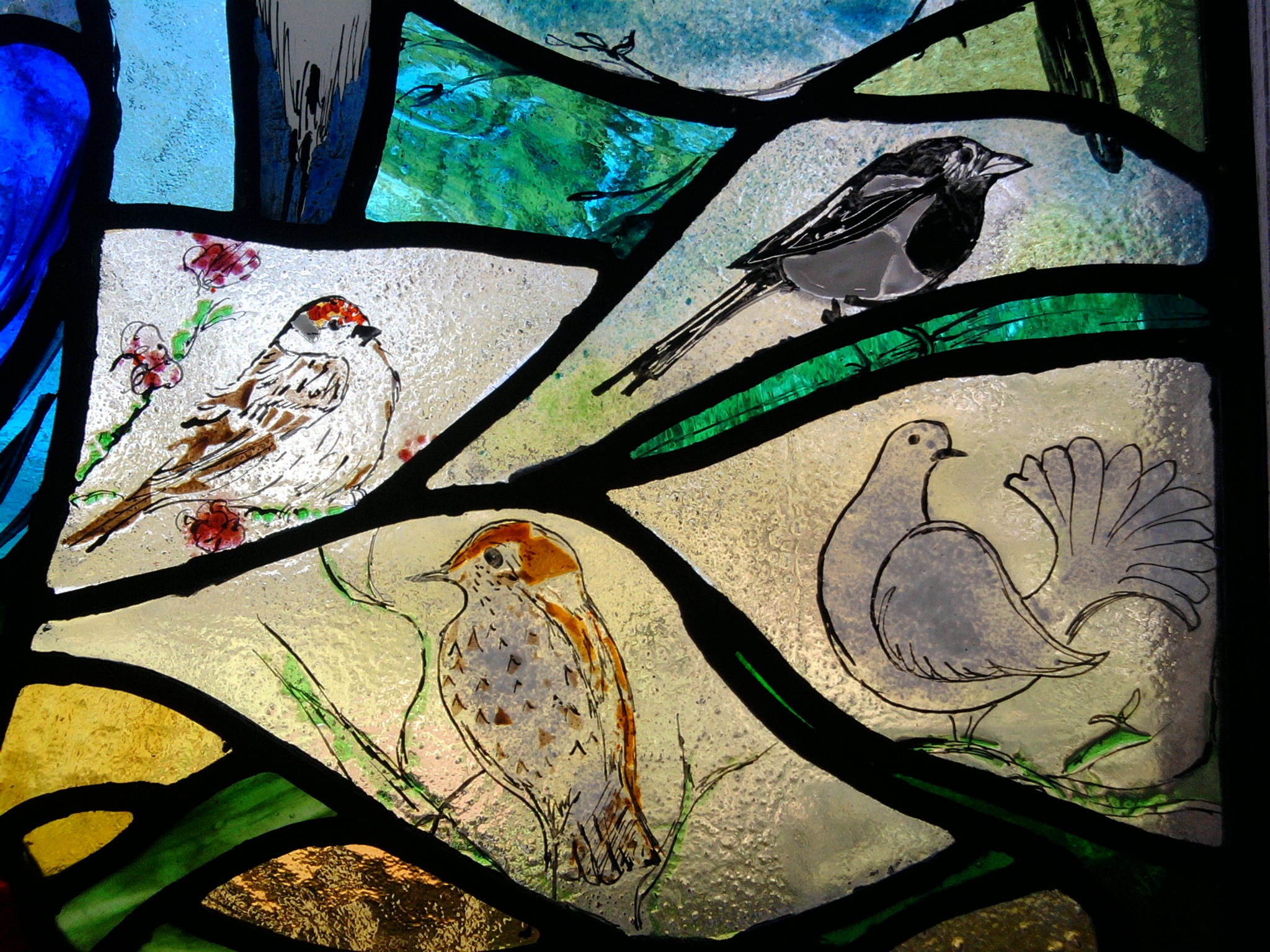 Birds for James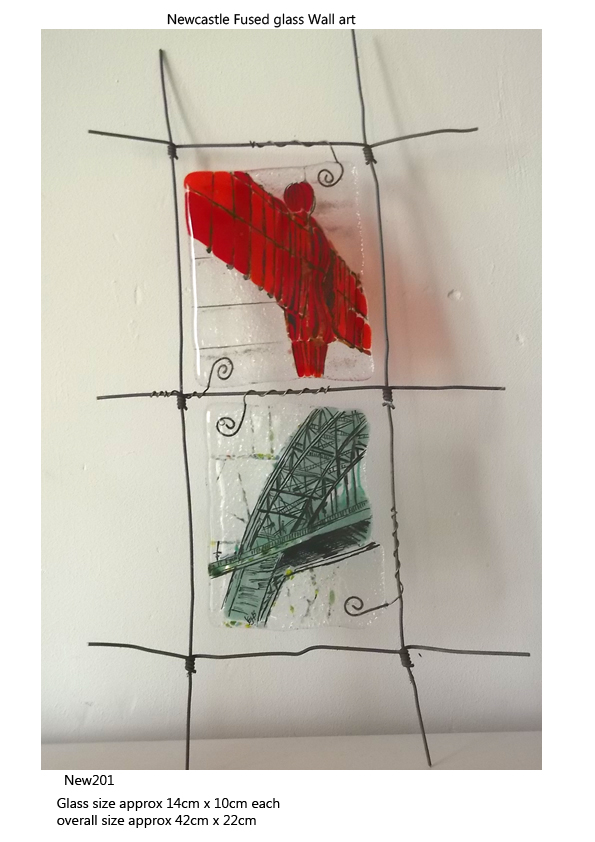 Angel of the north and Tyne bridge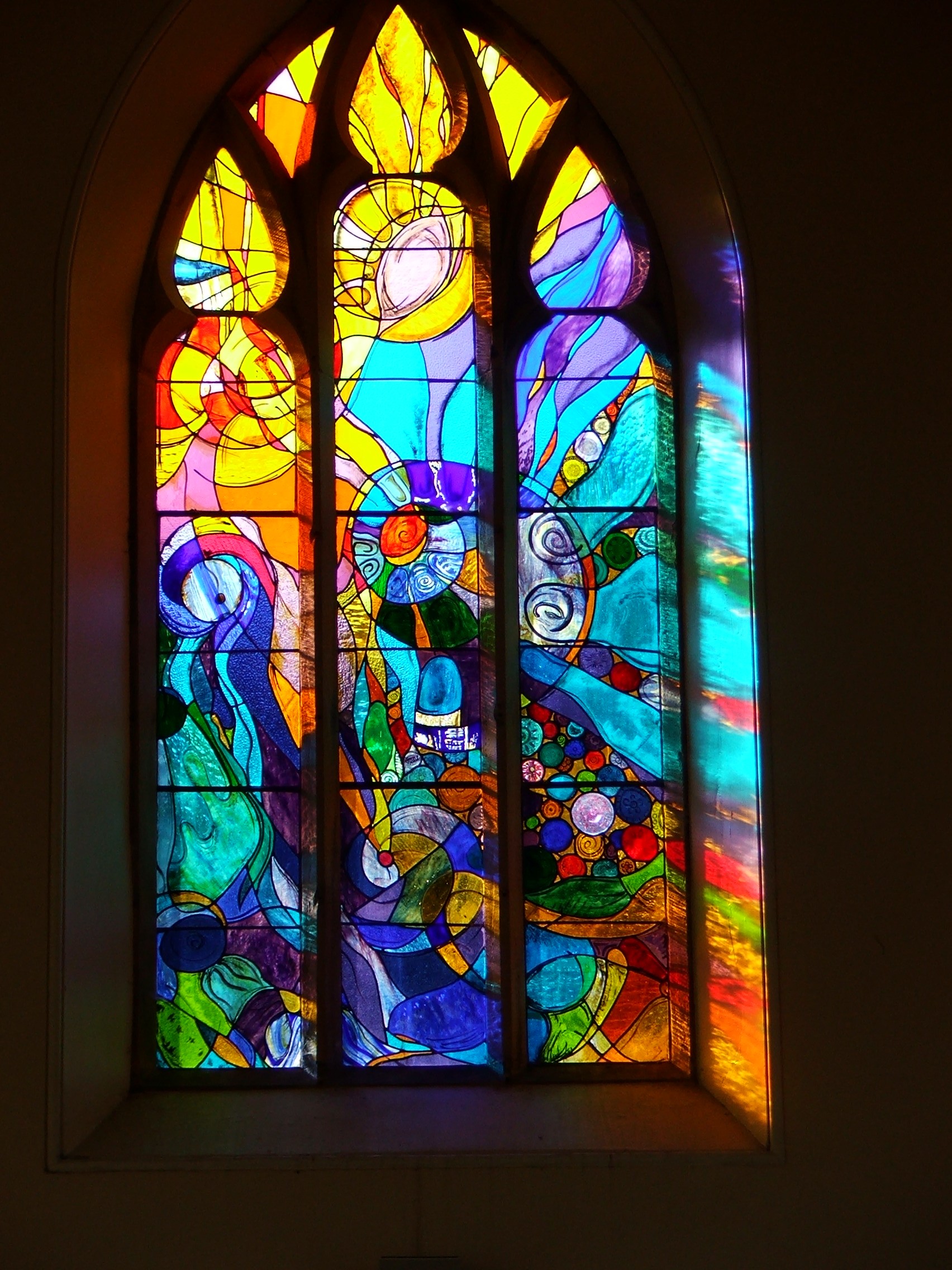 Out of the Darkness and into the light, St Mary's RC Church, West window Wycliffe Co Durham , Roger Burlison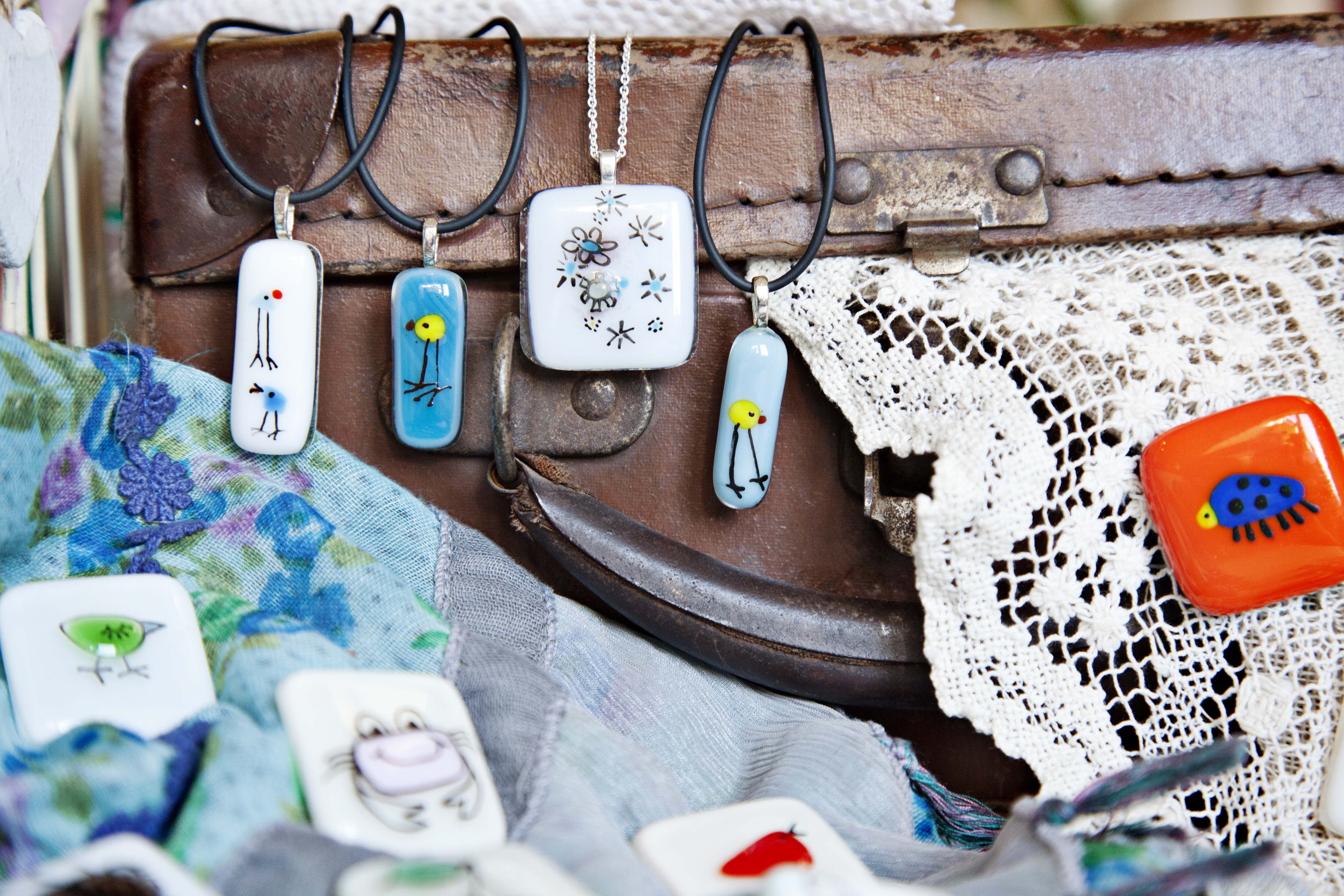 Fused glass pendants , Claire Collinson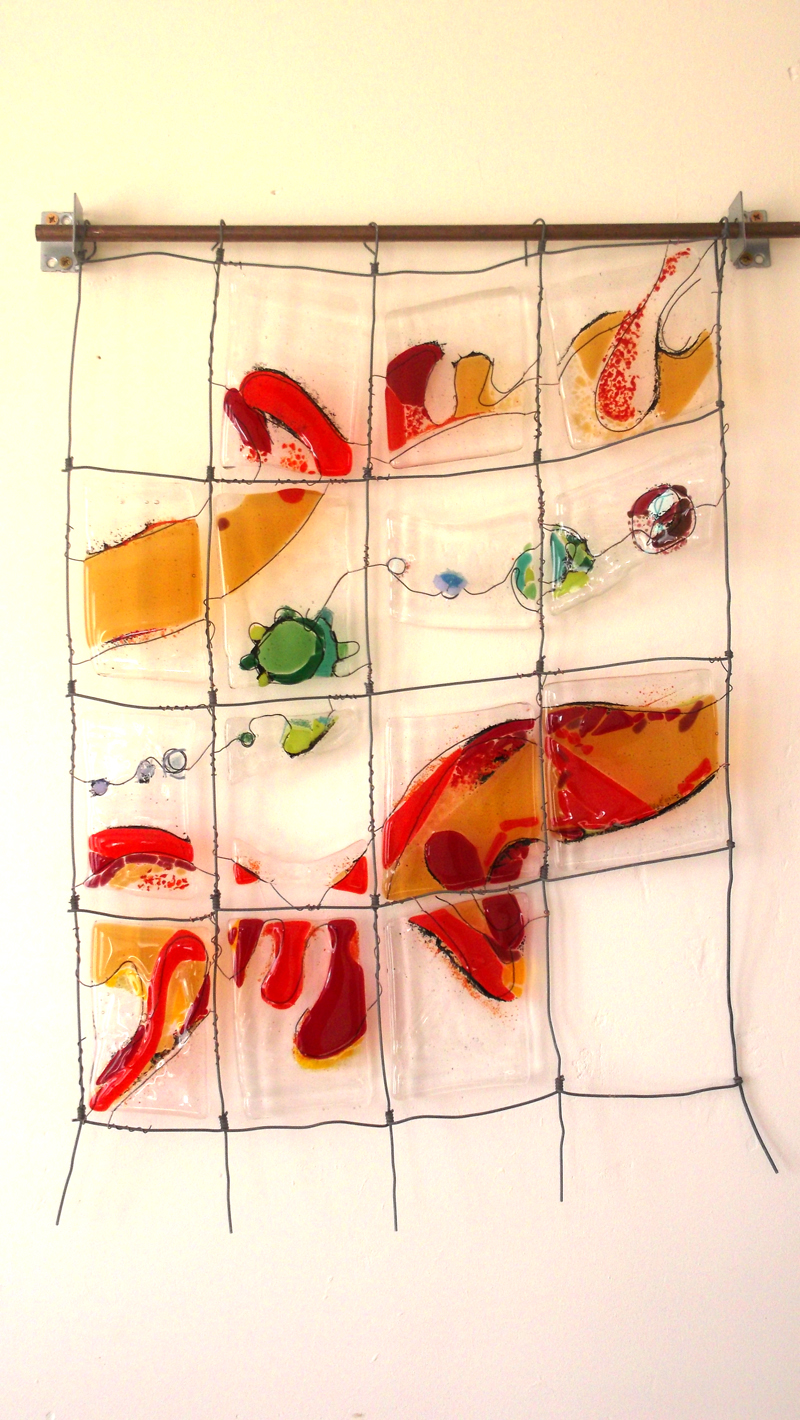 Redemmed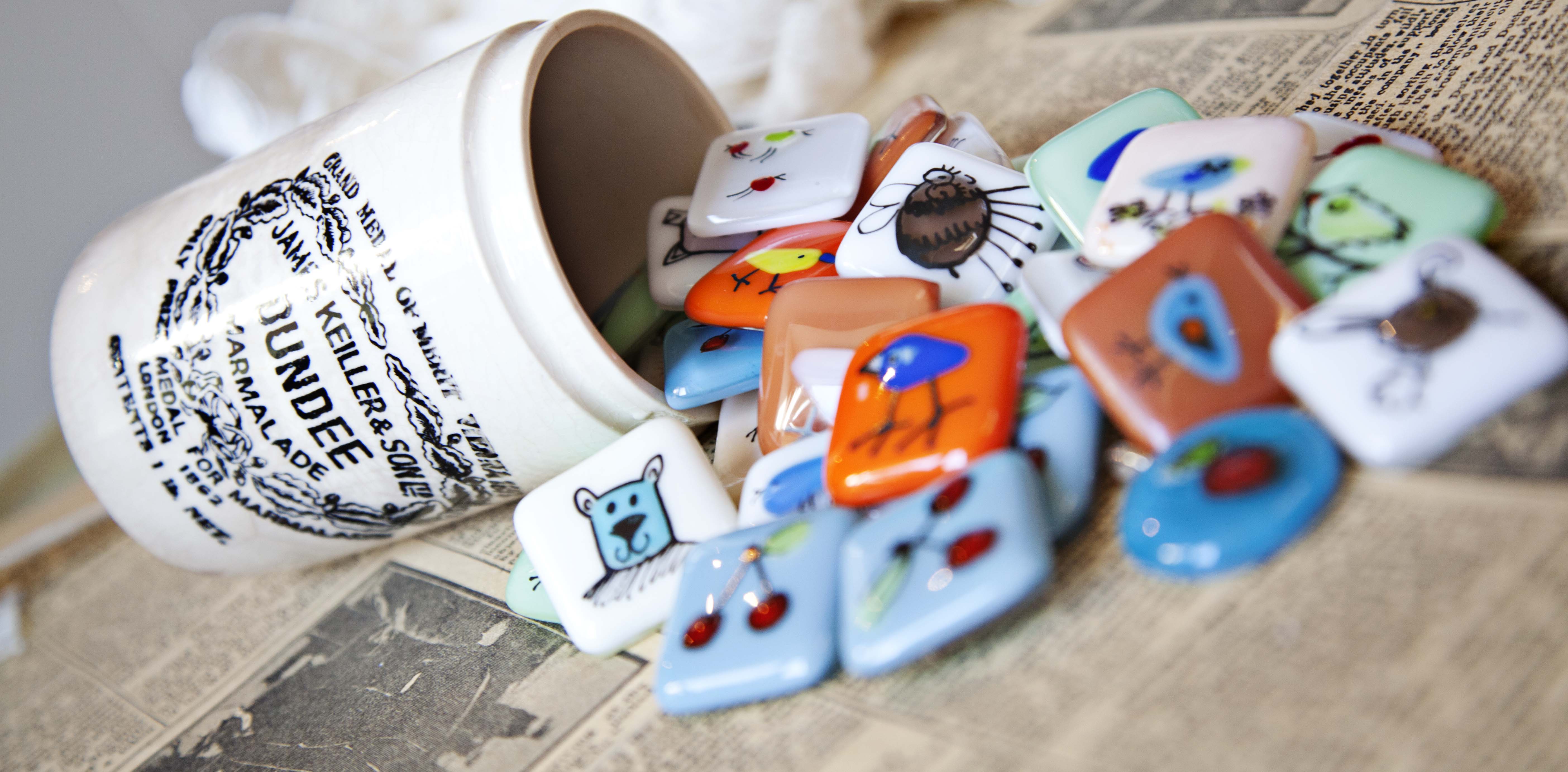 Fused glass Jewellery , Claire Collinson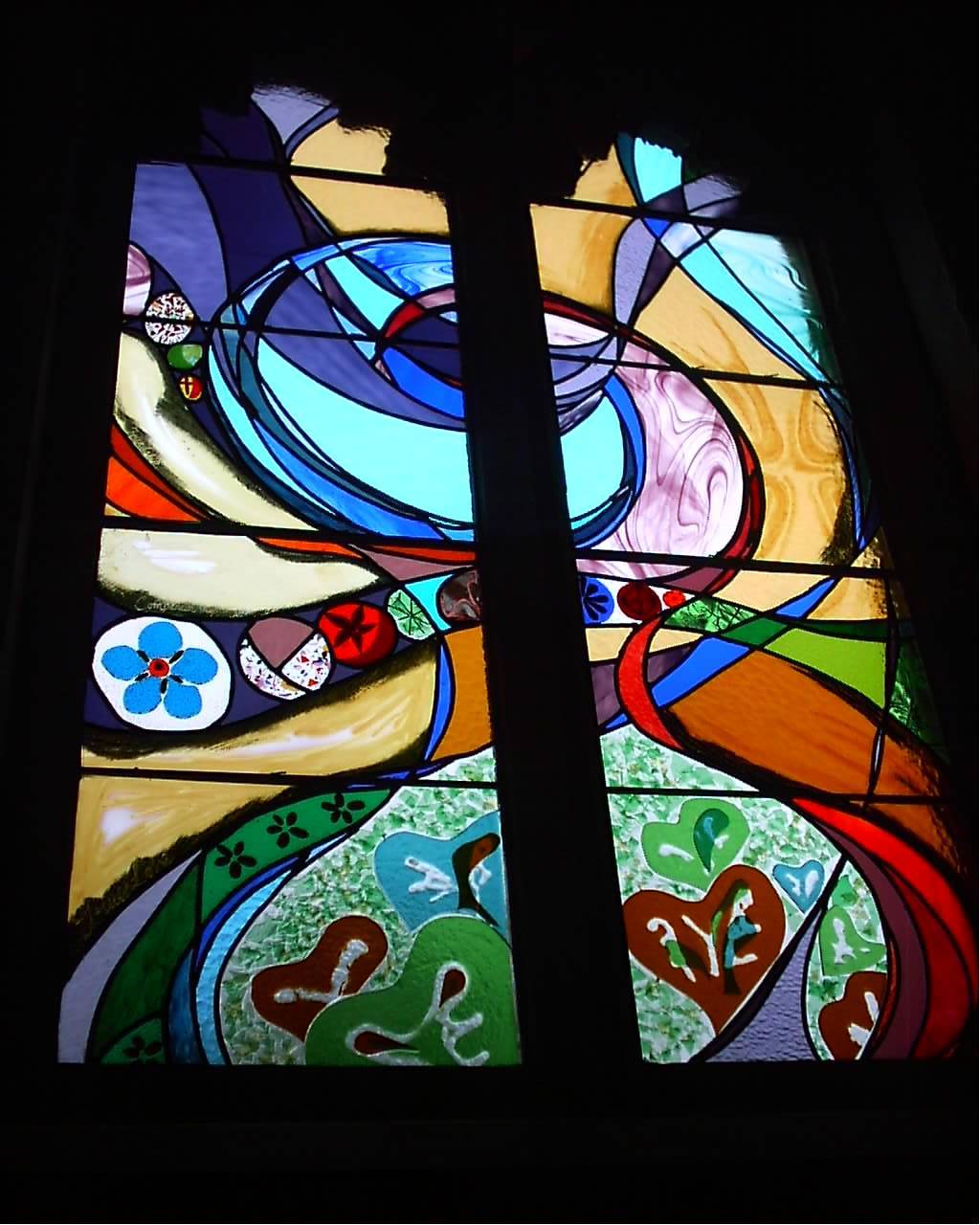 Love and Marriage, St Michael's and all Angels Barningham North Yorkshire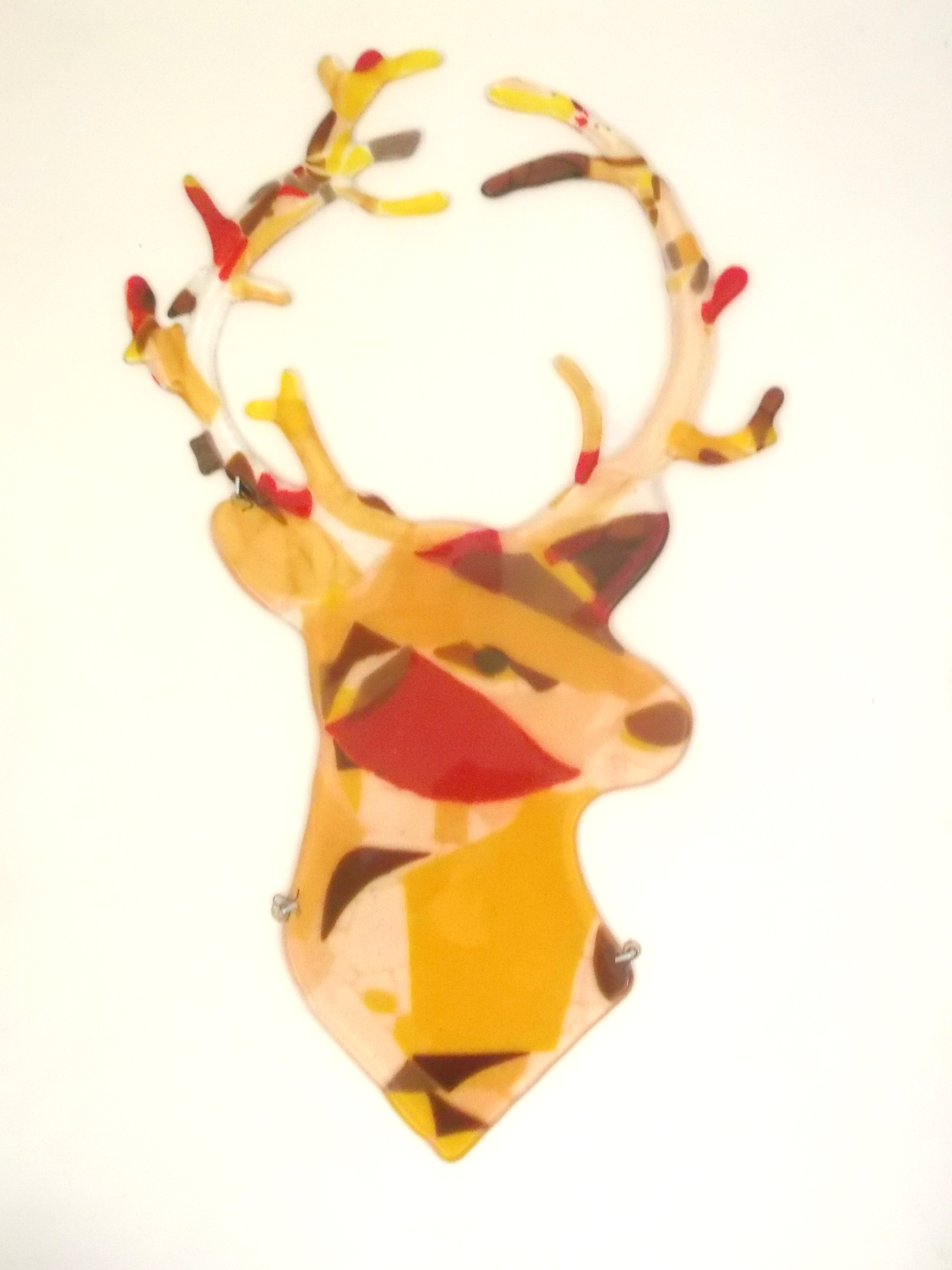 Yellow Stag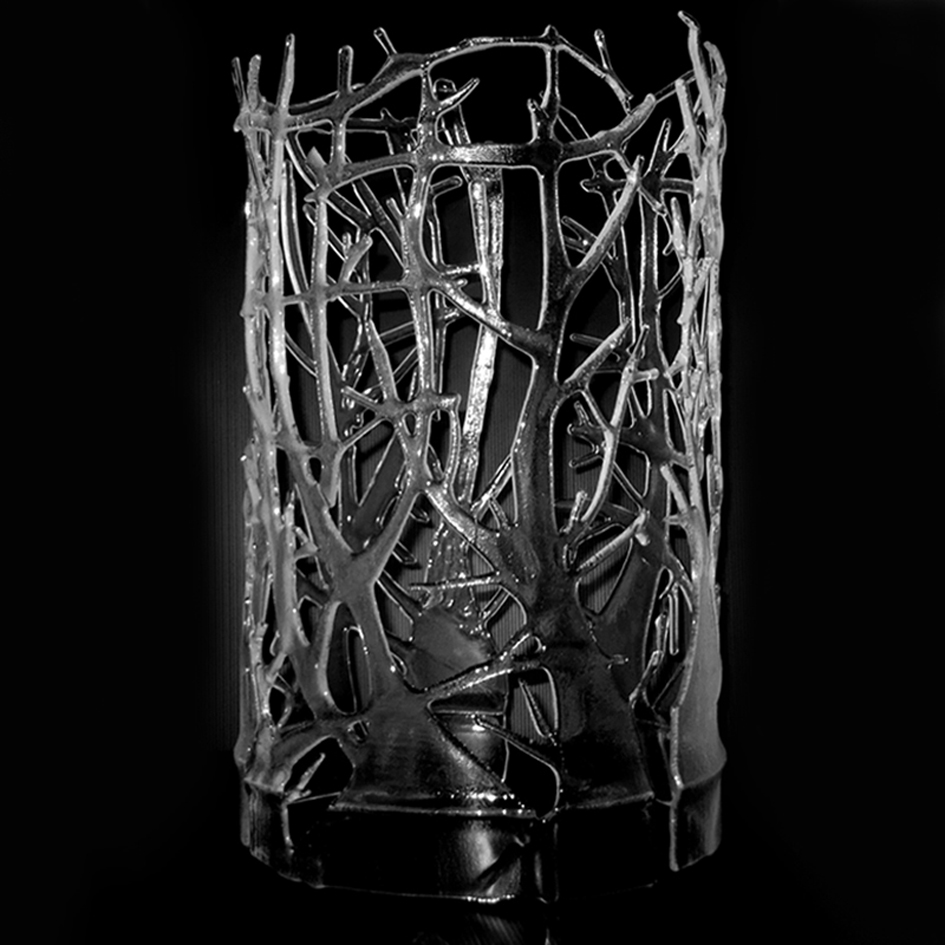 Aurelies wedding