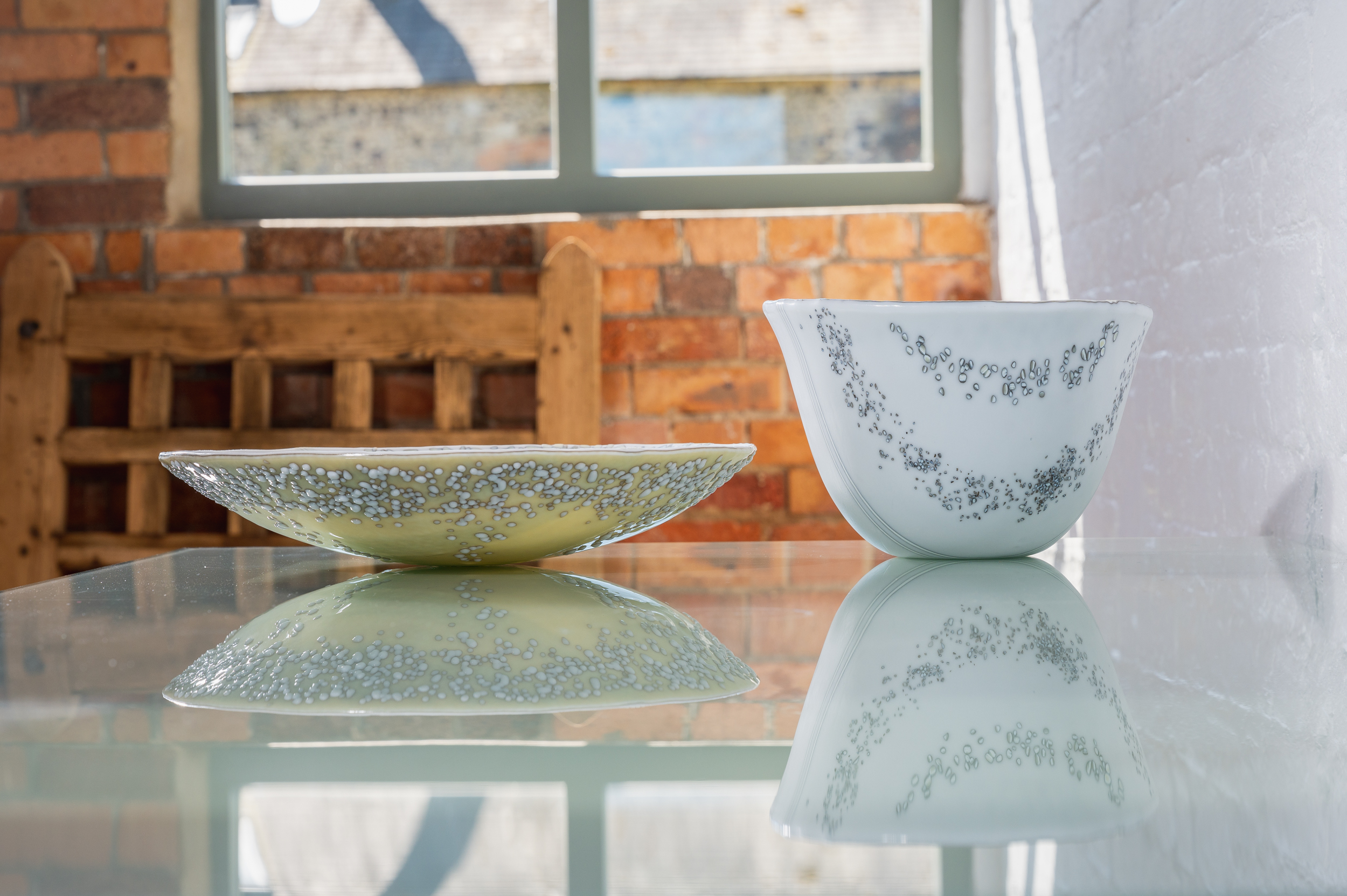 Karen Hally
Am still pretty much working full time (sadly) so don't get much time to concentrate on glass. Generally try to attend 2-3 master classes per year. Have sold items in a local gallery . 2 years ago participated in Dorset Art weeks and last Xmas had a stand in a Xmas Fair, also in Dorset.
Having done Craig Mitchell Smith Poppy course in 2018, I made 3 poppies over the summer. One was sold to a friend the other 2 were commissions. I have 2 more commissions to have ready for Xmas (not poppies). I enjoy making Bob Leatherbarrow's crackle bowls and a particularly like symmetry in my work, strip cutting being one of my favourite processes.
Have just completed a 3 day Pattern Making course with Ian Chadwick at the Glass Hub in Wiltshire which was truly amazing.