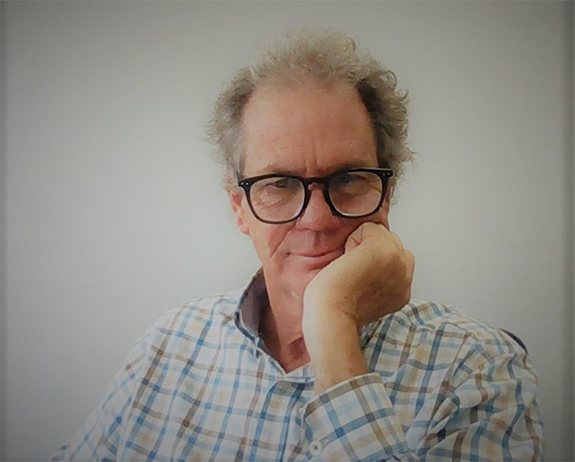 GNR_Glass Gary Redman
Redman's art is driven by the need to create, this drive comes from within, As an ideas based maker, Redman is an emerging sculptor, grounded in the study of glass as a material and as a palette. Predominantly working in fused glass employing colour and shape to contrast the transparency of his chosen material in an abstract manner. To Redman's way of thinking, glass offers more than other mediums to create abstract ideas, textures and compositions, making magic, adding emotion.
I have spent the last few years working at understanding fused glass and the opportunities and constraints of this technique, recently I have been inspired by the glass techniques of Mark Pieser and Matthew Szosz, and the methods they developed to manipulate a stream of molten glass directly from a furnace. Studying these methods through the jaundiced eye of the internet I have begun to experiment with a gas furnace.
My latest piece, "AMPHORA of Light and Shade", was inspired by these techniques, panels of glass were produced directly from the gas furnace in the vitrigraph manner, then fused on a bed of silica, before slumping on a ceramic fibre board mould. The shaped panels were then assembled to form the final.
Made from recycled bottle glass, the heating and control of the stream to produce panels for slumping provides many challenges.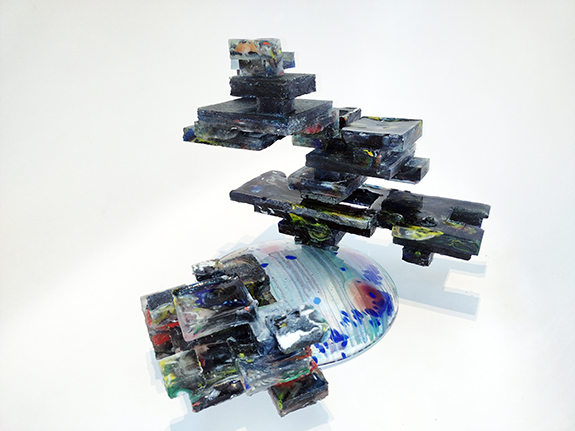 Expansion of Matter , G. Redman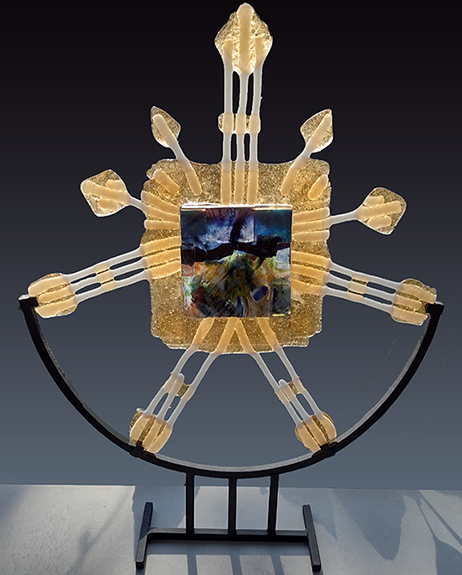 The View Form Here , G. Redman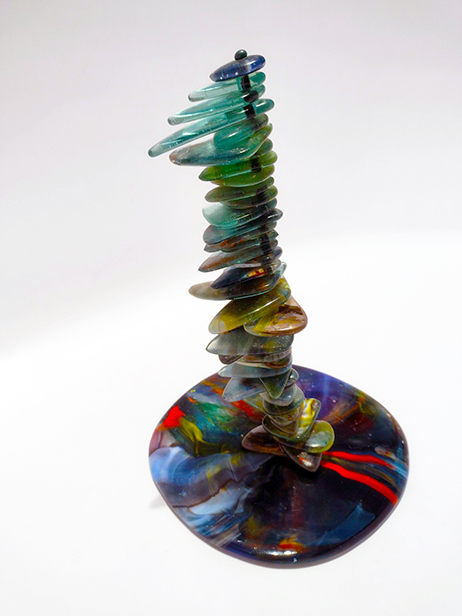 All the Colour Ran , G. Redman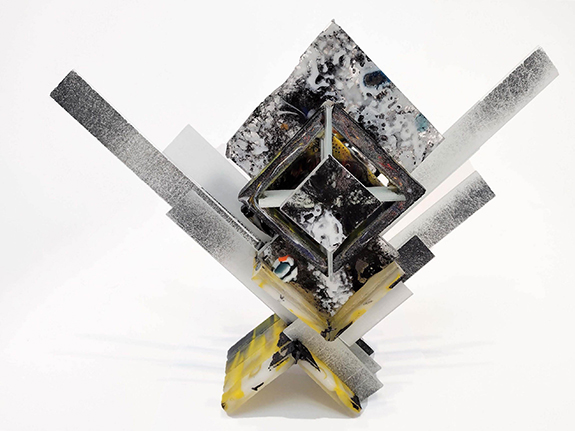 PORTAL , G. Redman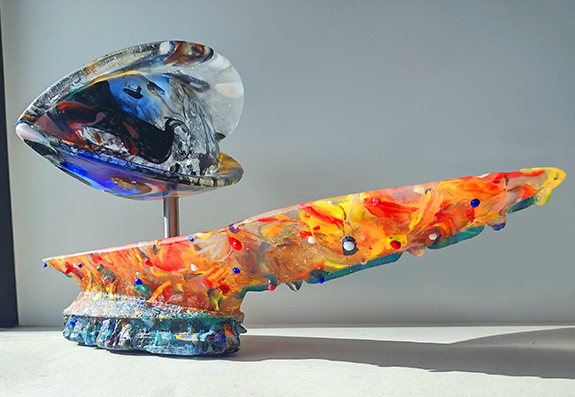 Searching , G. Redman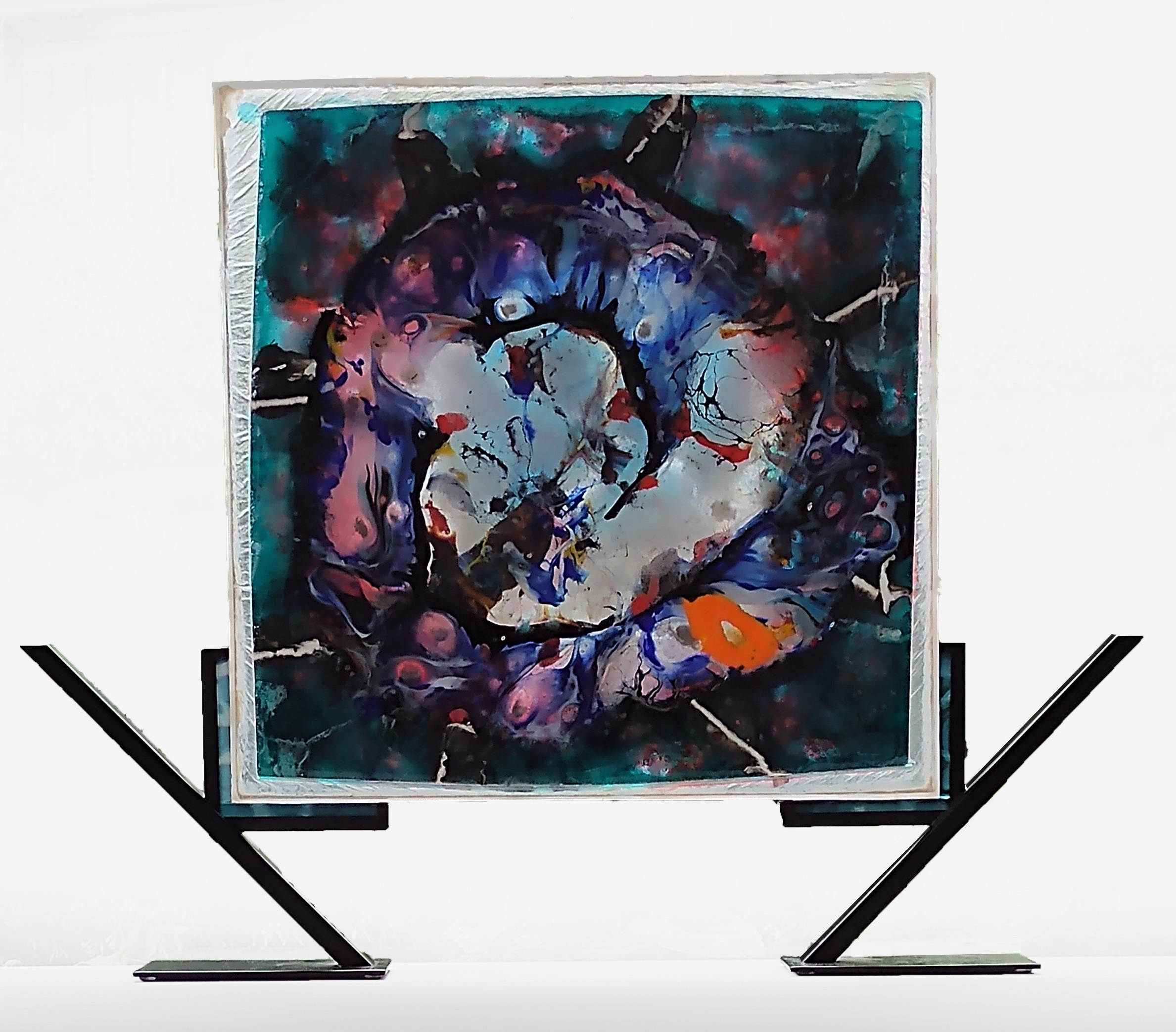 Spiral , G. Redman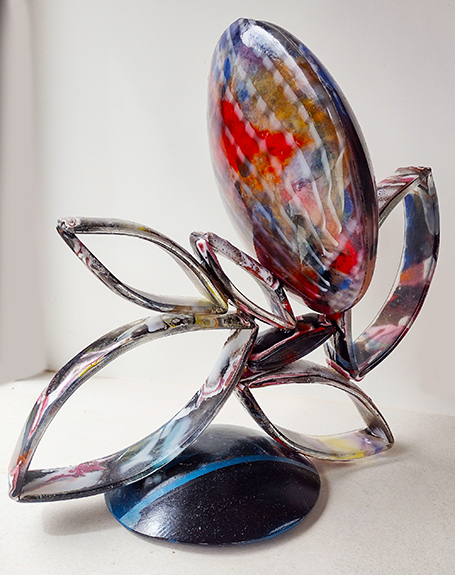 Oyster World , G.Redman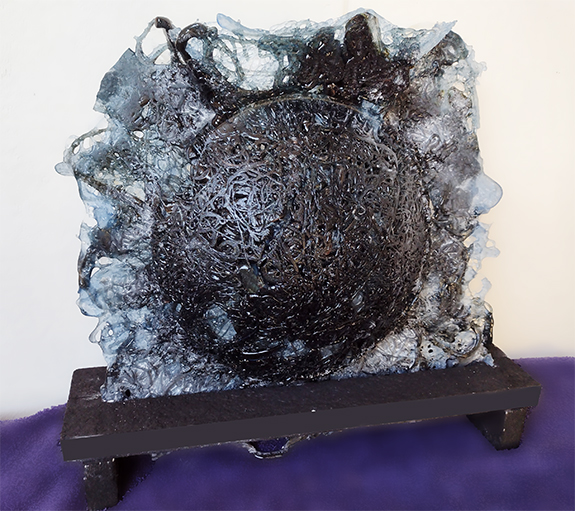 Amphora of Light and Shade , G. Redman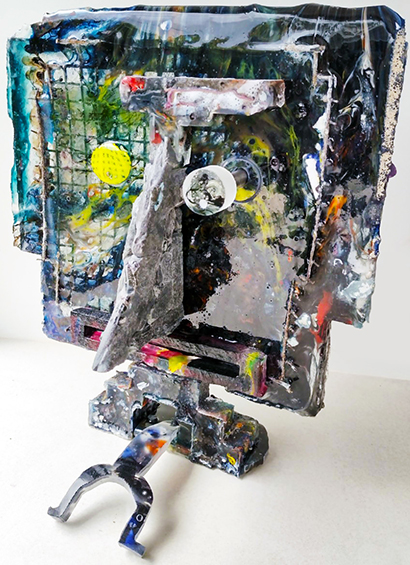 Distortion , G. Redman