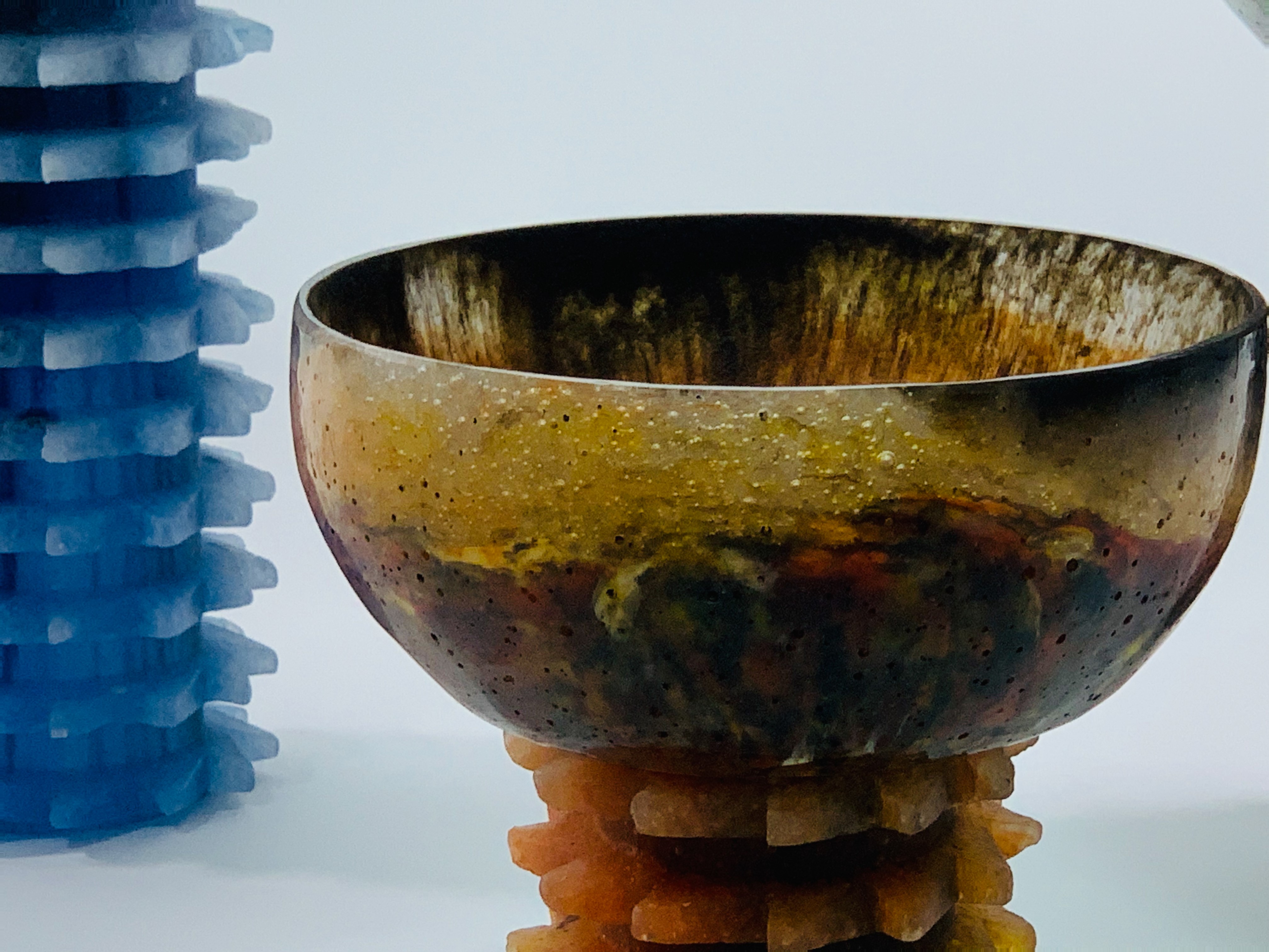 Website:http://www.sijuglass.com
Region:World
Technique:Casting, Cold work, Kiln work, Leaded and stained
Occupation:Artist
Discipline:Decorative, Design, Fine art, Sculptural
Areas of Interest:Advertising, Competitions, Conferences, Education, Exhibition, Networking, Publications, Sponsorship, Supplies, Technical queries, Techniques, Workshops
Country:Australia
sijuglass
Silvana Ferrario
Silvana is an award-winning glass artist. She started working in fused glass in 2009 and has attended numerous courses with renowned glass artists. She has exhibited in art shows all around Australia and won several awards.
Silvana developed a passion for glass over the years, progressing from lead-lighting to fusing and casting. She uses a range of techniques that she has learnt and developed, often making use of the movement arising from the fluidity of the glass when it is hot.
Her inspiration comes from her experiences, memories, and surroundings. This varies from the ocean inspired pieces reflecting her experience as a subsea engineer and scuba diver, to pieces inspired by her rural setting in the hills, and work reflecting memories of when she was young. With her scientific background, she also likes to investigate the geometry present in both manmade and naturally occurring structures, and the opposition to the fluidity of the natural elements.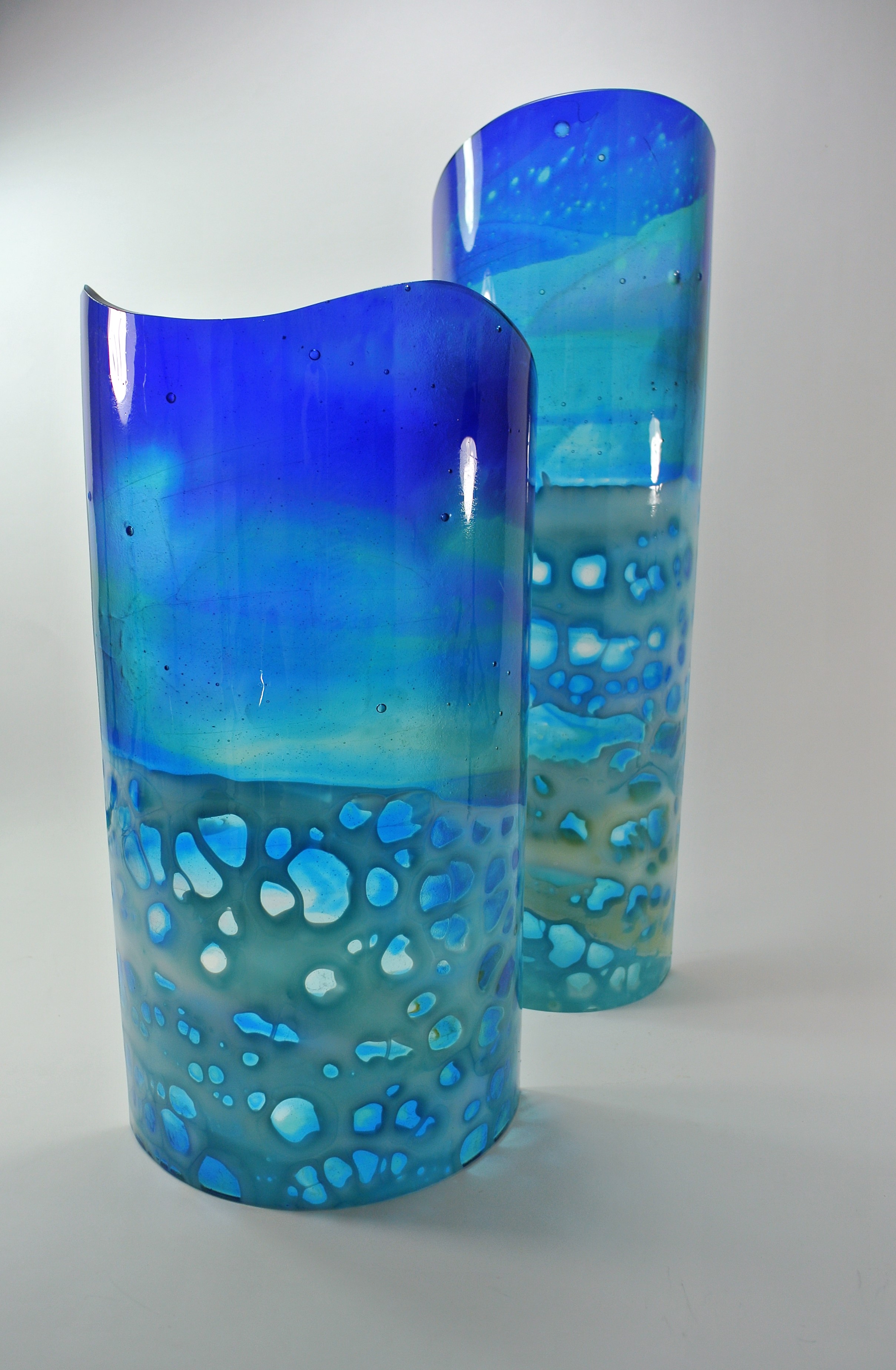 By The Seashore , Silvana Ferrario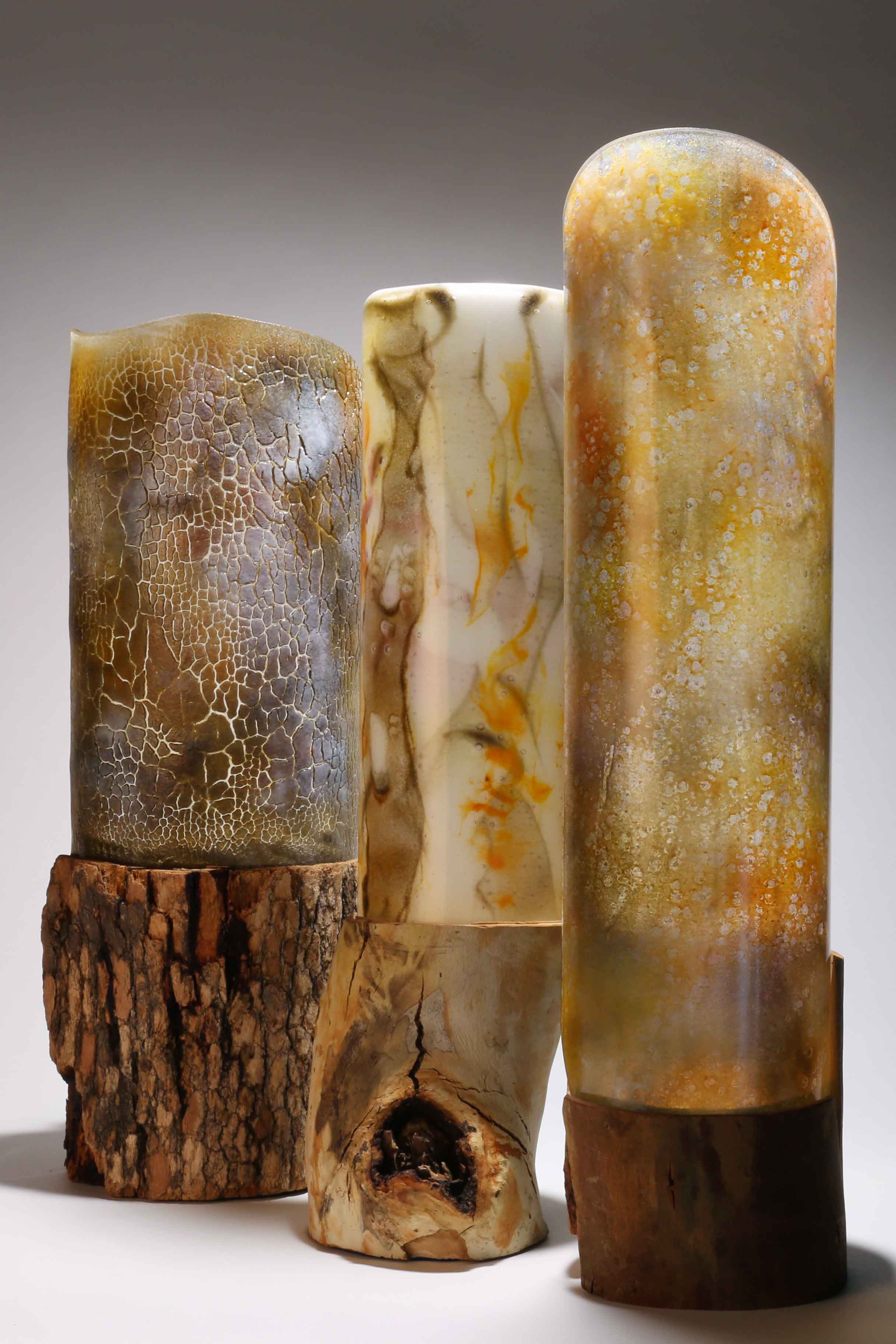 Our Woodland , Jerika Faithful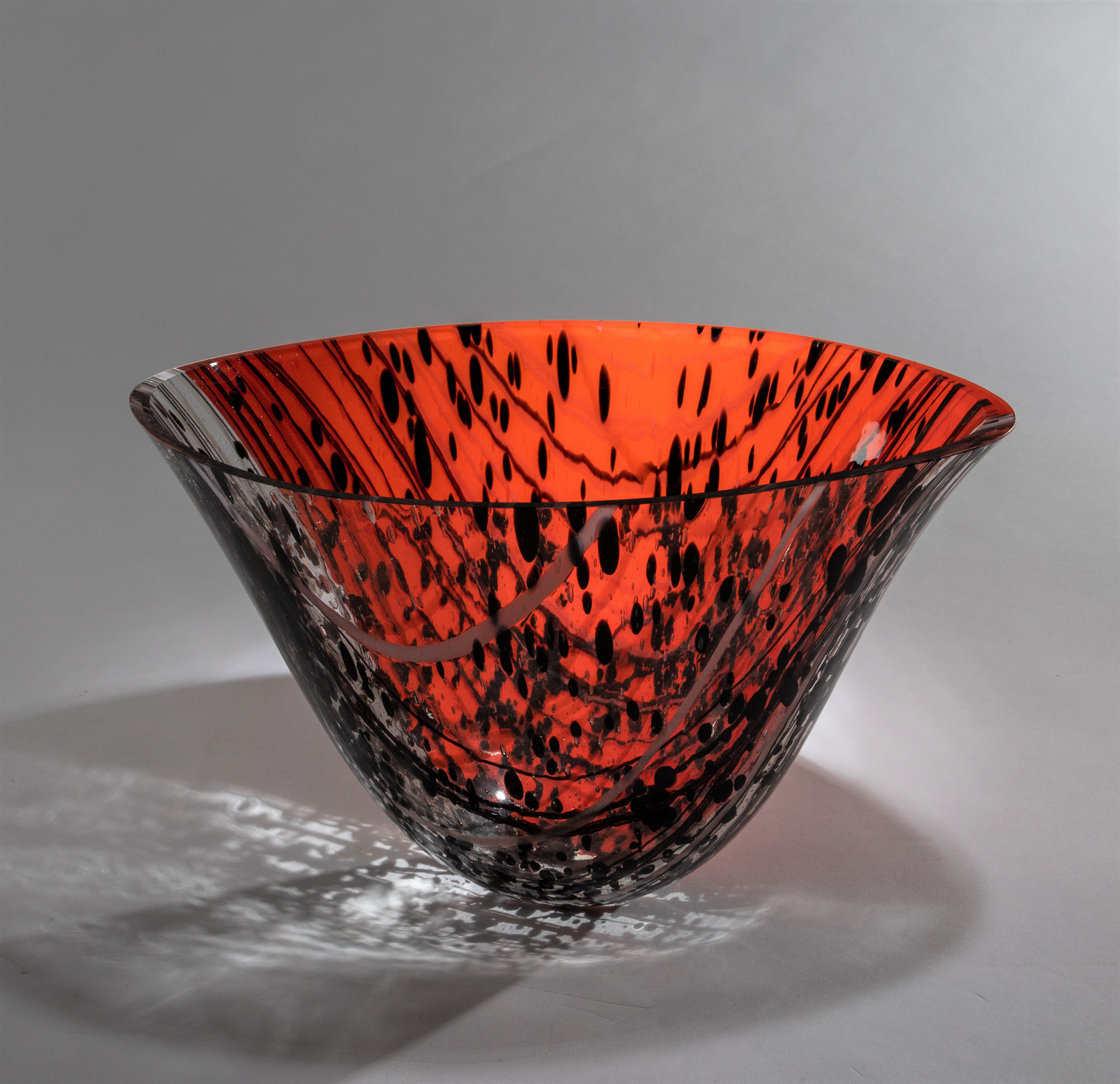 Red Tail , Steve Cook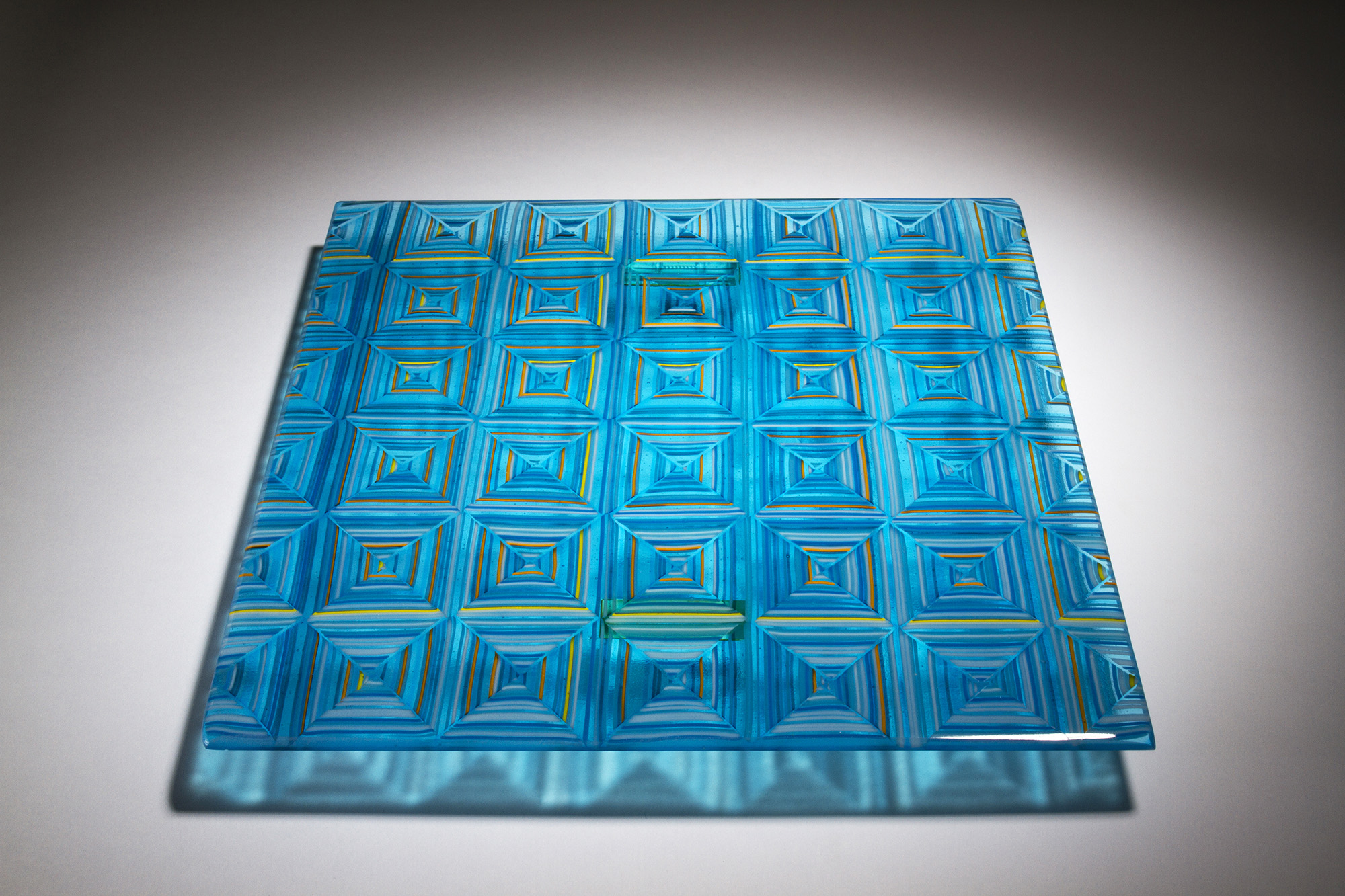 Illusions , Kevin Gordon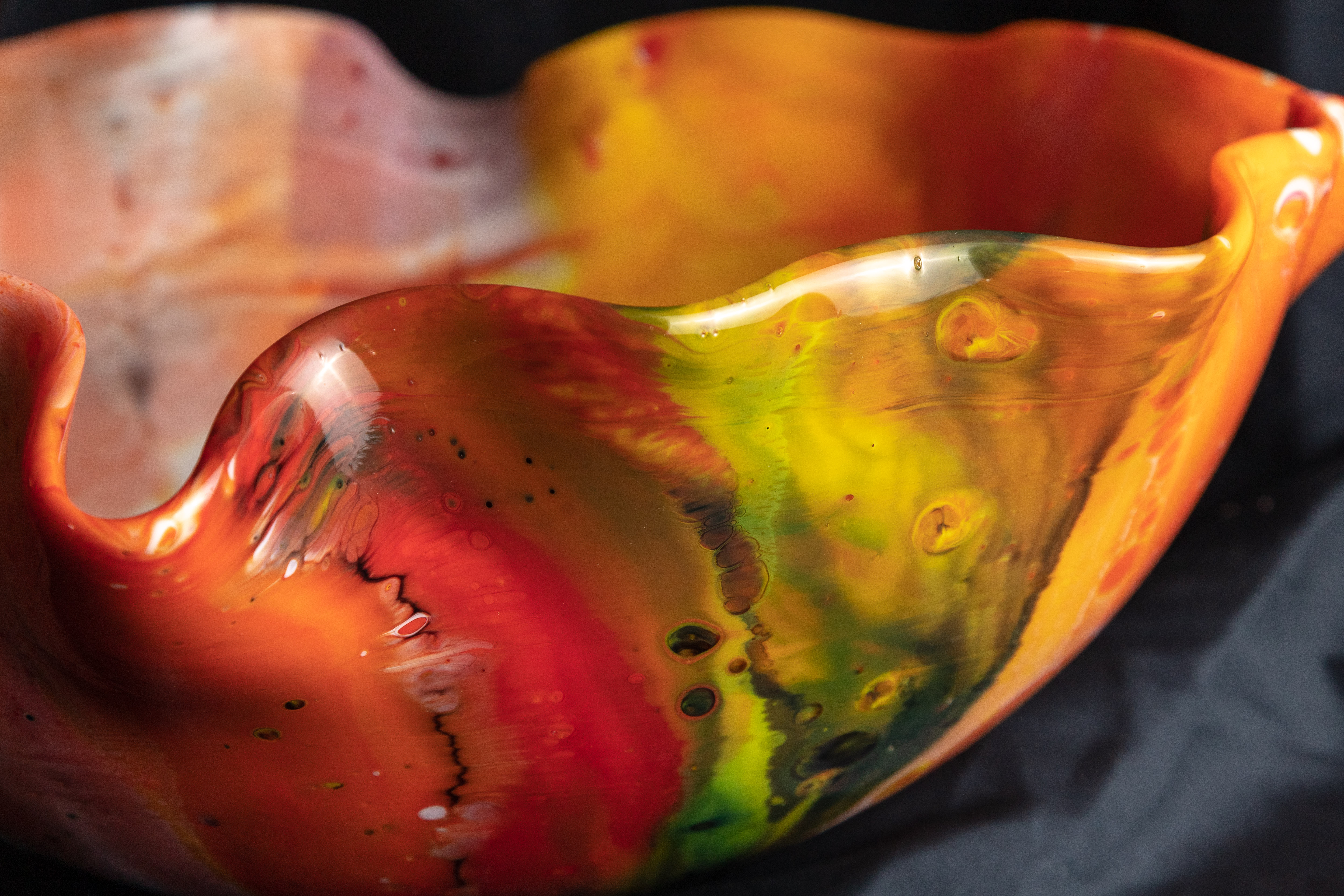 Colours of WA 22 , Sgeve Cook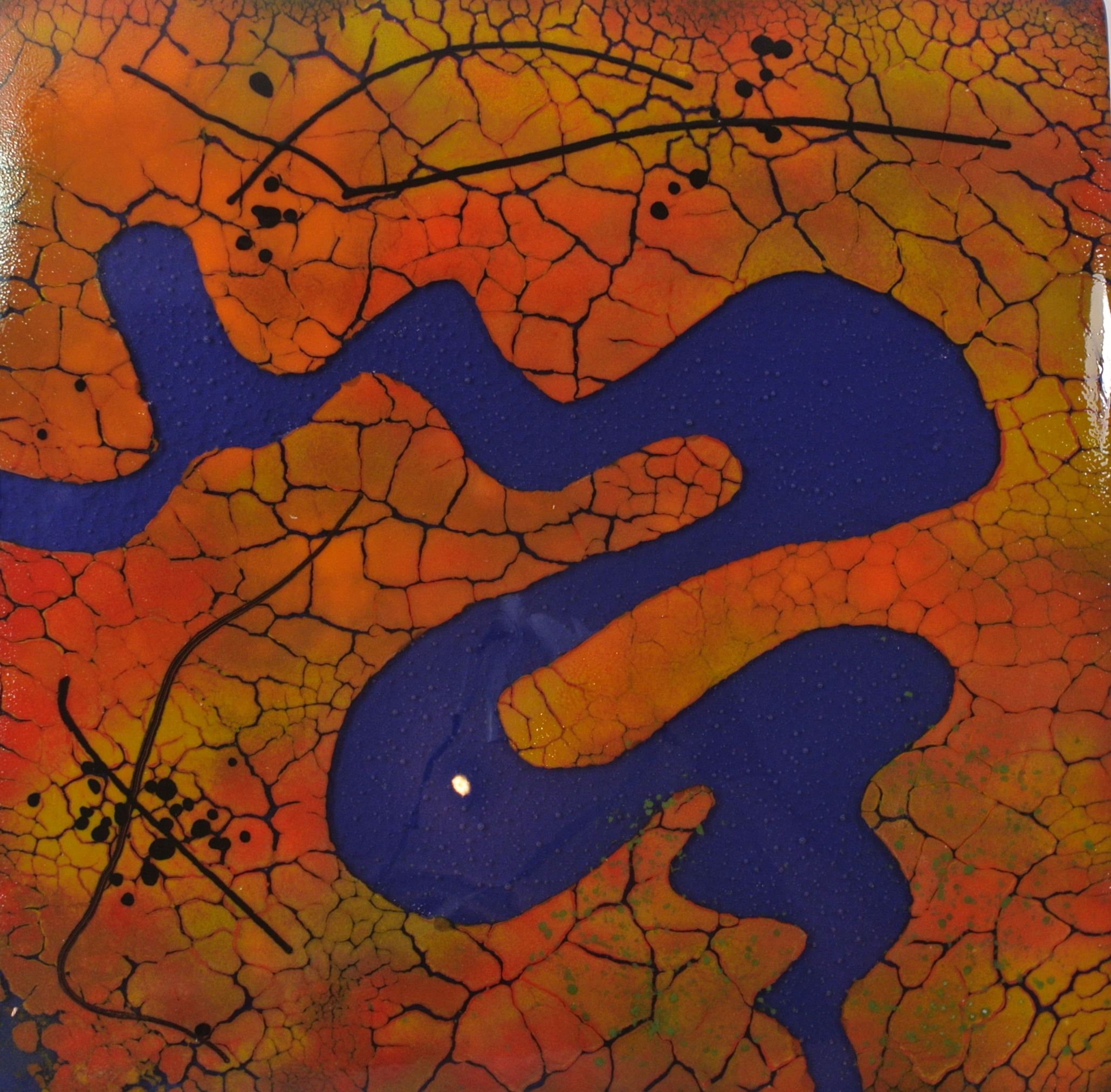 Colours of WA 13 , Silvana Ferrario
Detritivores , Silvana Ferrario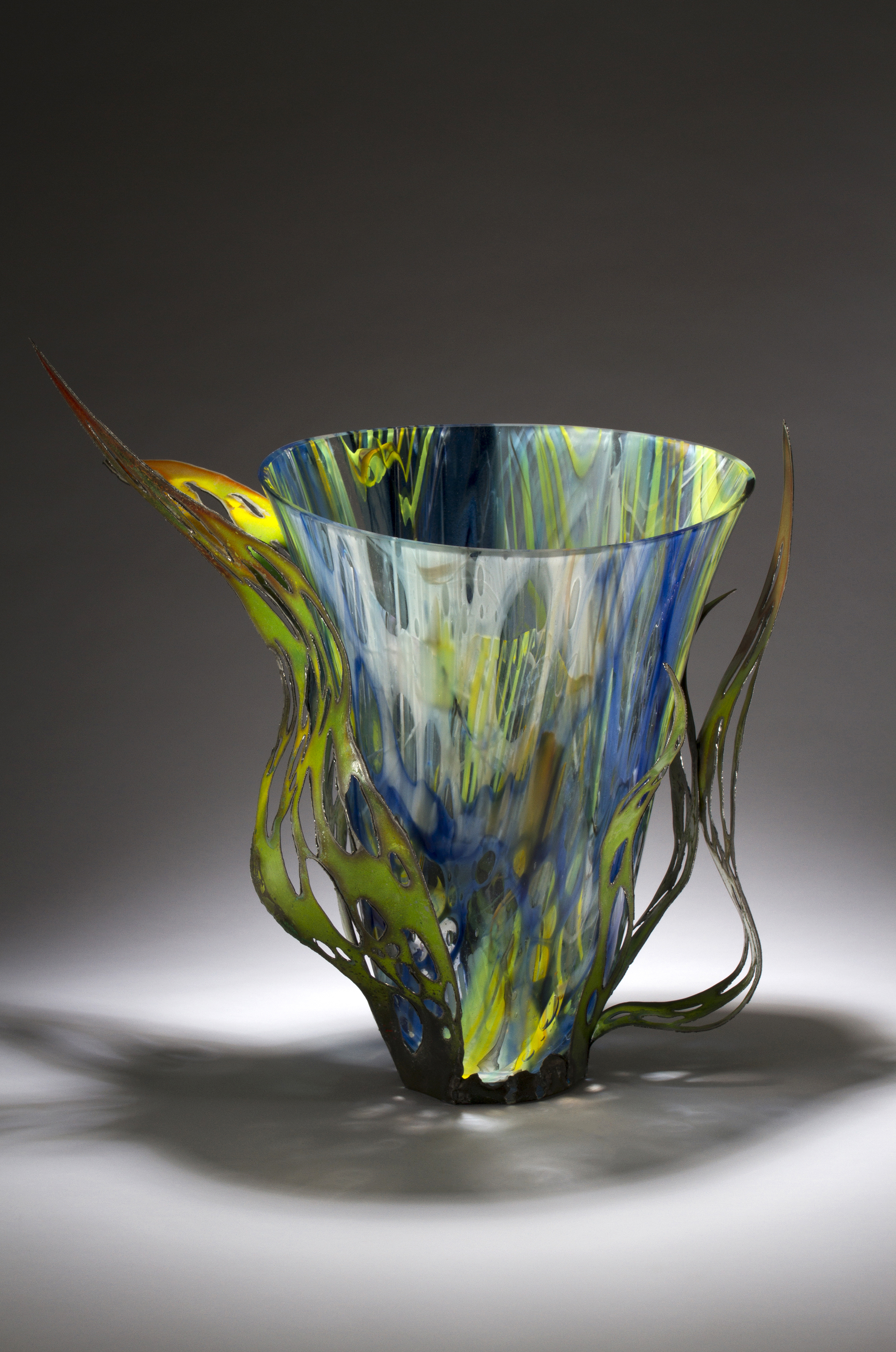 The Sparkling Pond , Kevin Gordon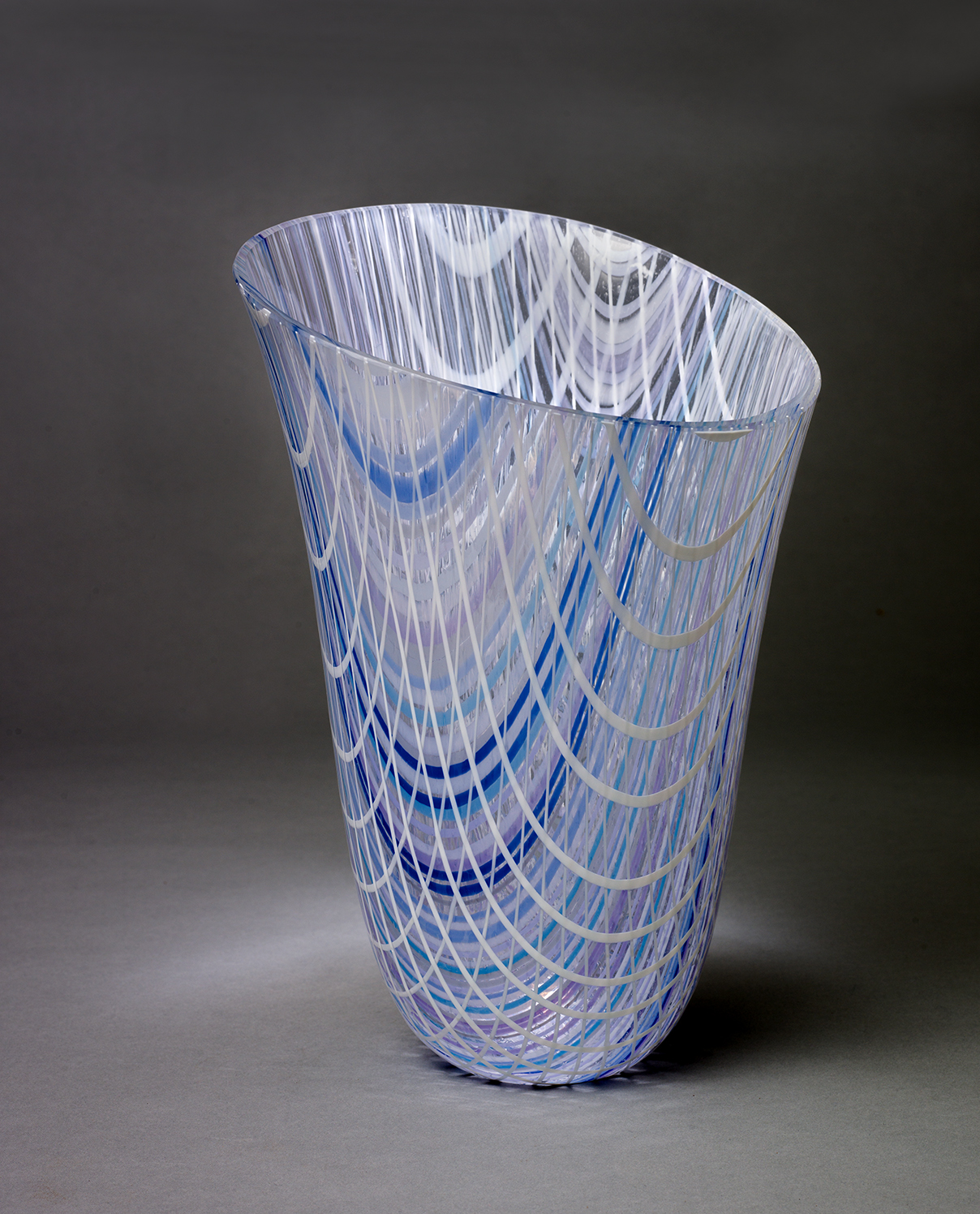 Twill , Victor France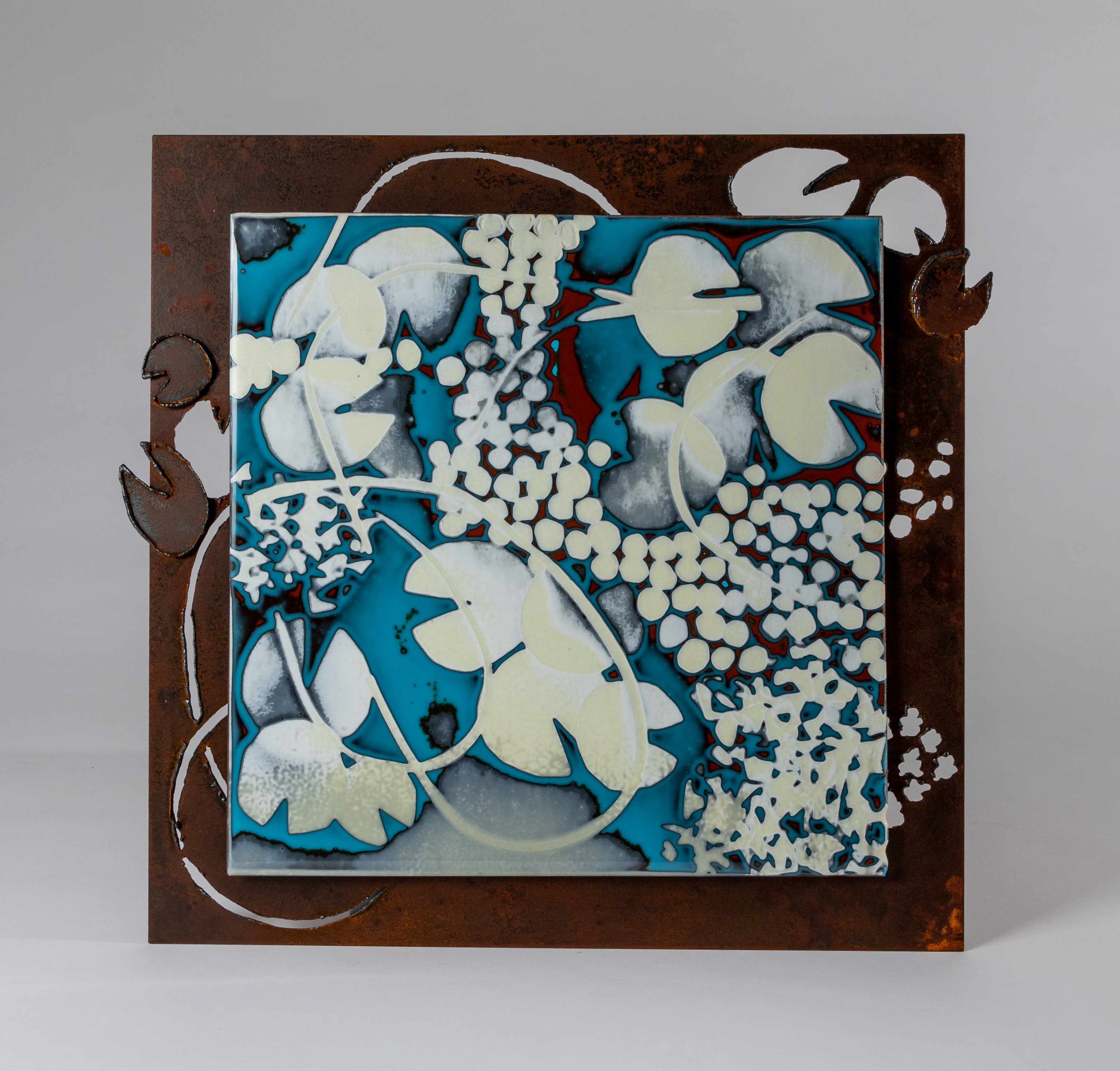 The Lily Pond , Steve Cook