Email:marguerite.heath1@btinternet.com
Region:South East England
Technique:Kiln work
Occupation:Artist
Discipline:Decorative, Design
Areas of Interest:Exhibition, Networking, Techniques
Country:United Kingdom
Marguerite Heath
I have long had an appreciation of the way light interacts with glass – how it adds brilliance to crystal glassware and enriches even the dullest of colours. All Endymion Glass Art is inspired by the infinite possibilities of the colours and fusible properties of the glass I work with. Some pieces reflect my appreciation of the natural world, while others celebrate the symmetry and order of geometric pattern and its potential to deceive the eye. Once I started working in the medium I was excited by the way colours react with one another and change on firing – sometimes unexpectedly. Glassart remains something of an adventure, and it provides infinite scope for experimentation.
Fused glass wall panels (Triptych and Quadrych) form the most important aspect of my work.
I also produce bowls and platters that are both ornamental and functional, and decorative pieces to enhance the home.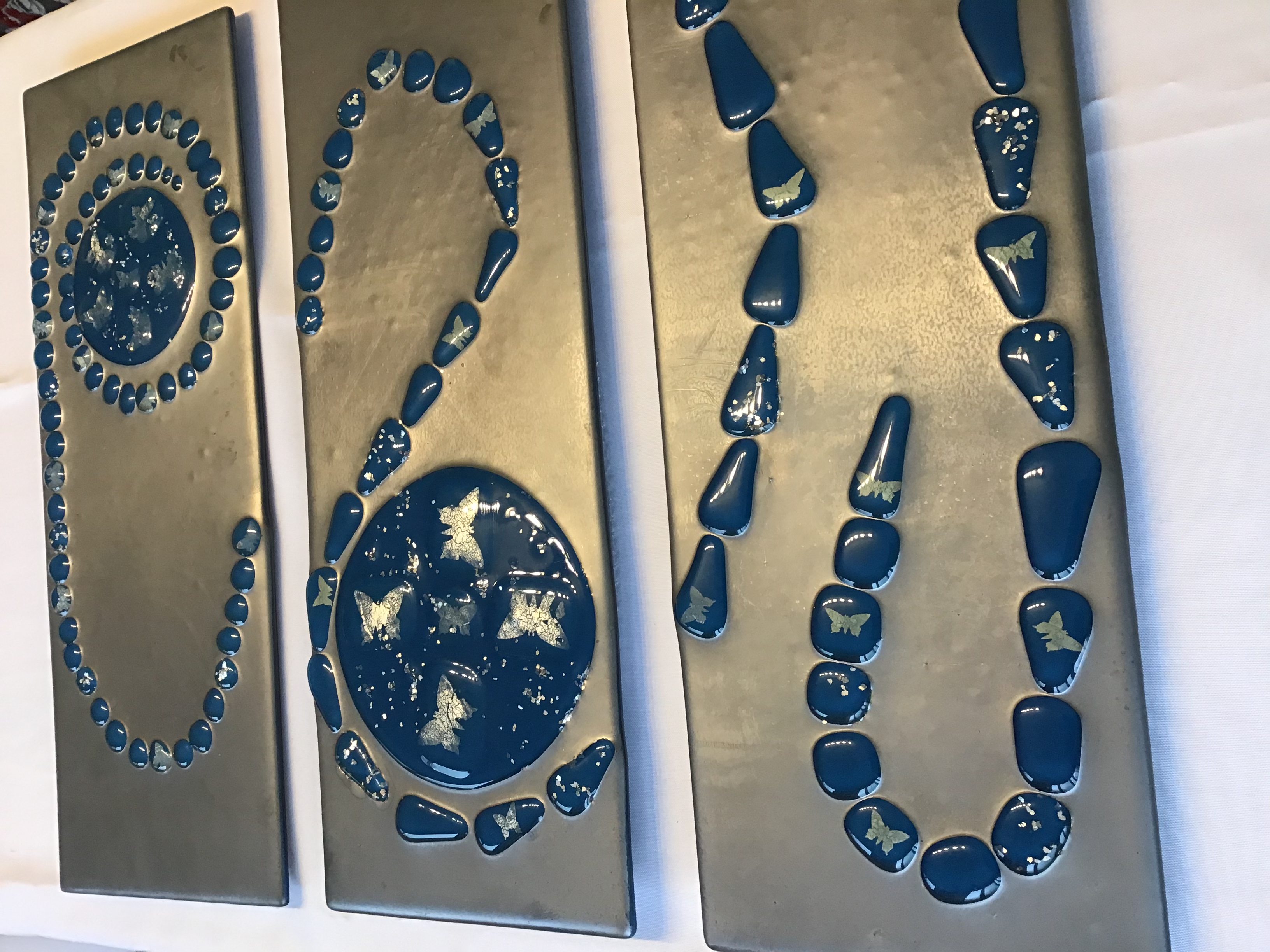 Silver butterfly triptych , M. Heath
Endymion Studio , M.Denton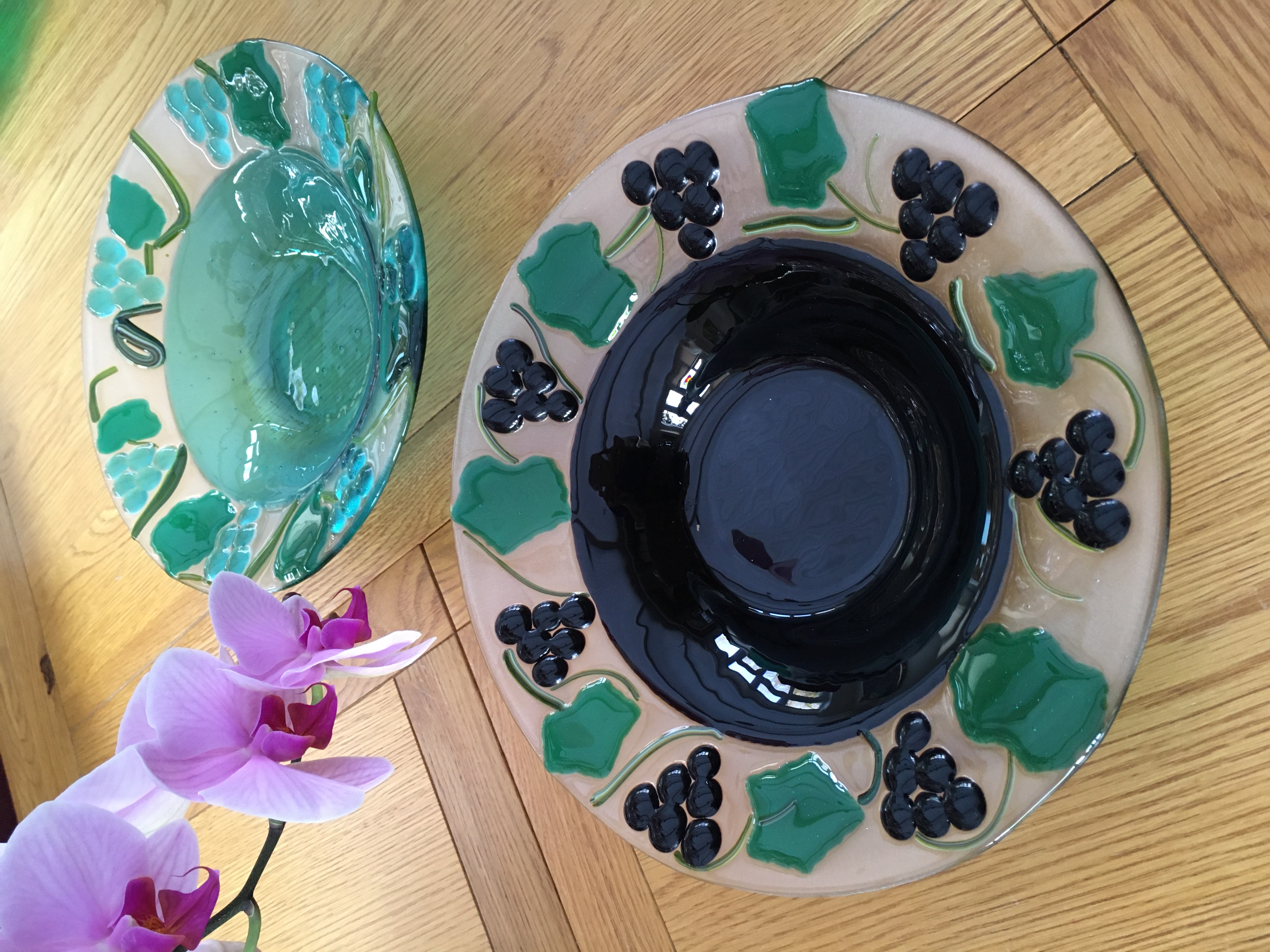 Fruit Bowls , M. Heath