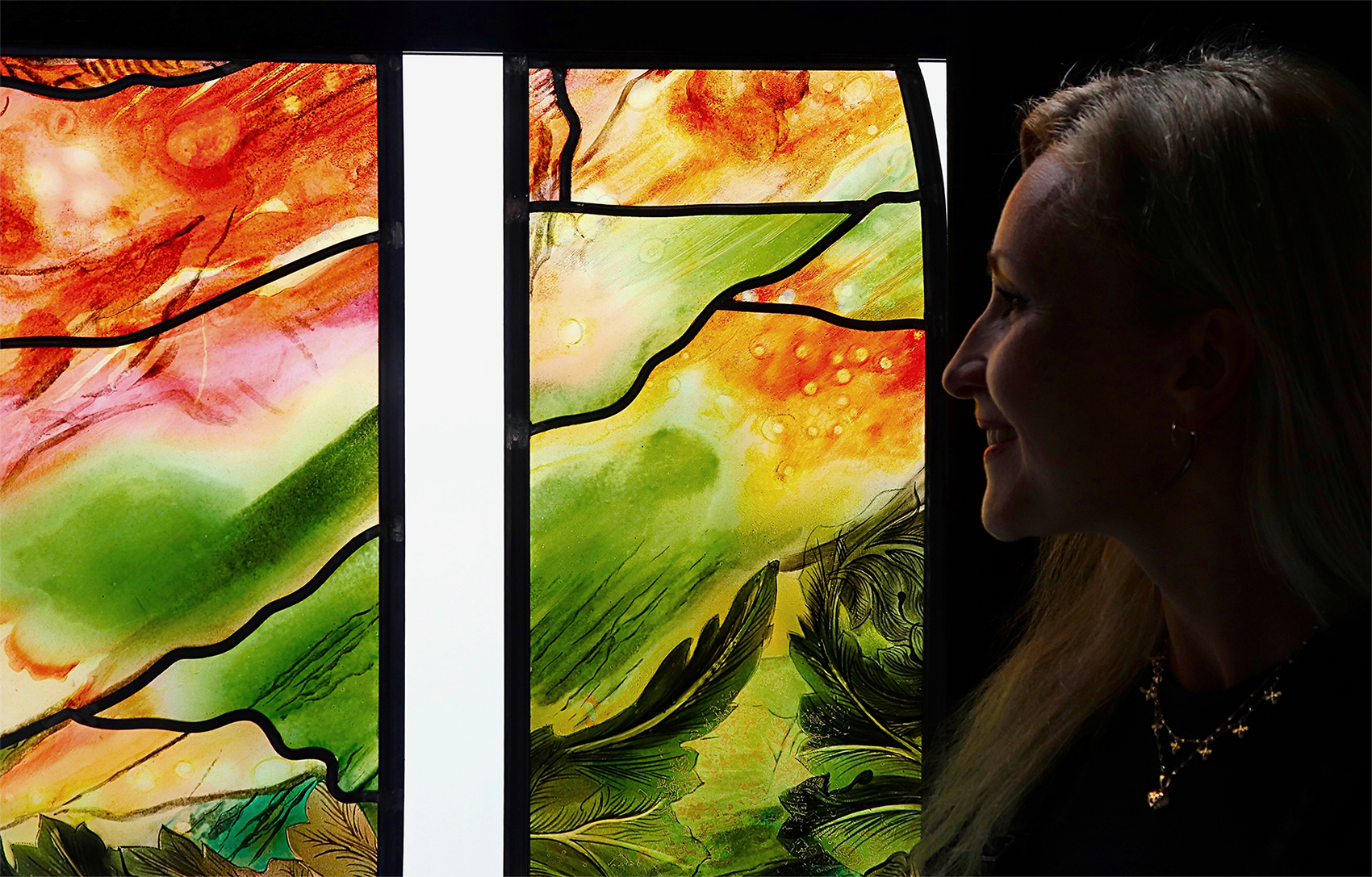 Email:elizabethsinkova@rocketmail.com
Technique:Kiln work, Leaded and stained, Painting
Occupation:Artist
Discipline:Architectural, Installation, Public art
Areas of Interest:Competitions, Exhibition, Manufacturing
Product:Architectural, Commission, Design/ Functional/ interiors, Fine Art, Installations, Lighting, Public art, Sculptural, Sculpture, Table ware, Wall pieces, Windows
https://instagram.com/elizabeth_sinkova_glass?r=nametag
https://www.facebook.com/elizabeth.sinkova
Elizabeth Sinkova
As a contemporary architectural glass artist I design and create glass art that explores its potential and beneficial uses within architecture and interior spaces. My work celebrates colour, textures and light, hand made for a variety of architectural locations as well as exhibitions. Through glass I convey my vision into bespoke pieces that are not only an uplifting compliment to buildings and their surroundings but also an aesthetical element evoking positive feelings with the viewers. I fell in love with glass in my early childhood as both my parents are glass artists and makers in glass. Initially I spent four years studying glass painting at Europe's oldest School of Glassmaking in the Czech Republic and then gained a 1st Class Honours Degree in Architectural glass at Swansea University. I was also honoured to have received the Award for Excellence from the London based Worshipful Company of Glaziers and Painters of Glass. Nature and the influence of light is the source of inspiration for most of my designs. The marvellous rolling hills of Yorkshire offer constantly changing light and its scenery inspire me each day. Techniques and processes I love using in my glass art are hand painting, fusing, airbrushing, etching and embellishing with precious metals, all hand applied and fired to glass.
Some of my recent projects featured below are:
Autumn's Glow – A recent backlit wall art, commissioned for a home in South Yorkshire.
Lady Ocean – A fused glass piece hand painted with vitreous enamels created for the British Society of Master Glass Painters Centenary Touring Exhibition.
Other recent projects I immensely enjoyed working on was the designing and fabrication of a large Stained Glass Triptych for a private Library in London and a glass roundel for Lord Eatwel, a professor and President of Queens' College, Cambridge.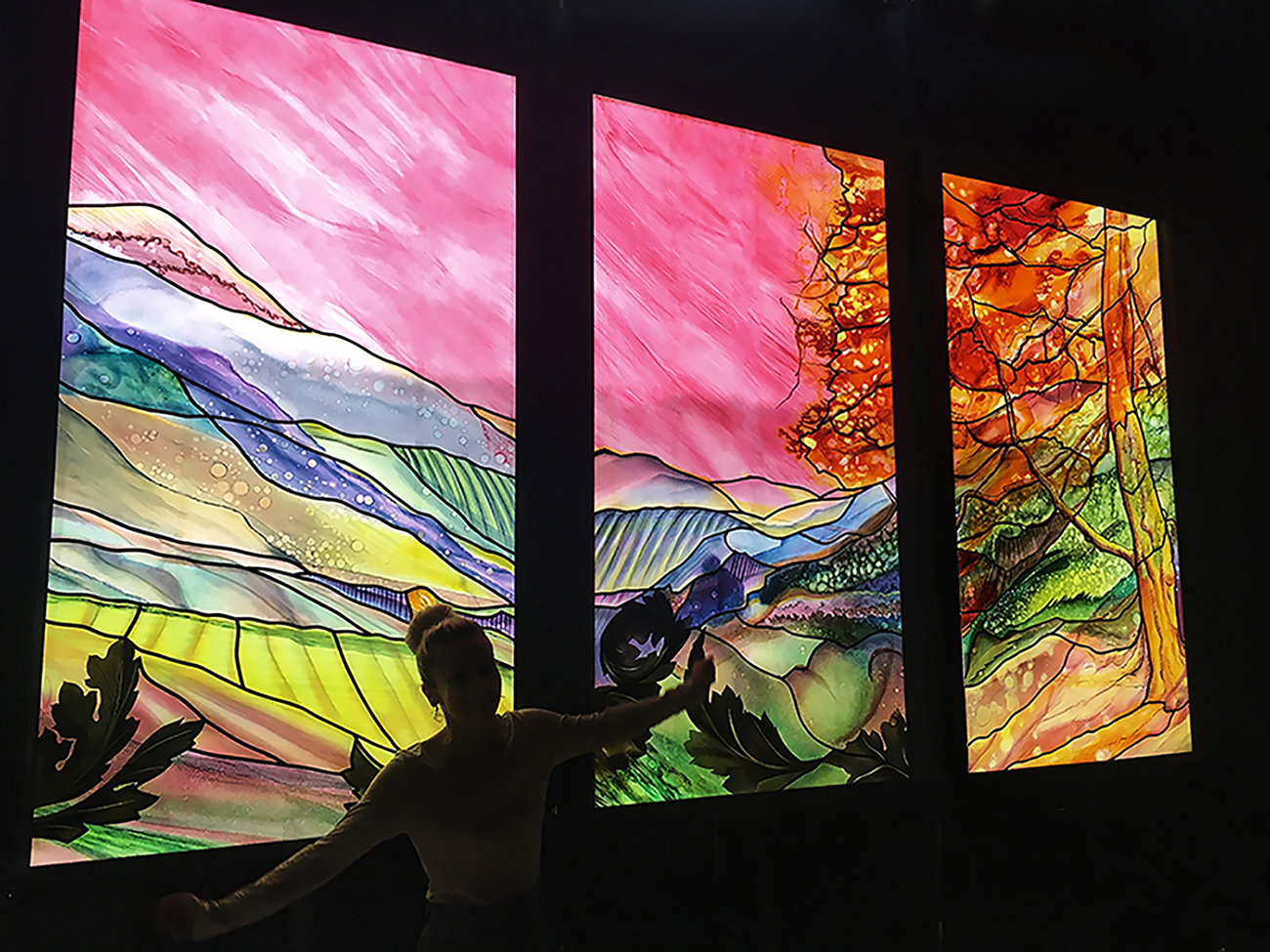 Stained Glass Triptych, Private Library , Elizabeth Sinkova
Forest Glass Blinds , Elizabeth Sinkova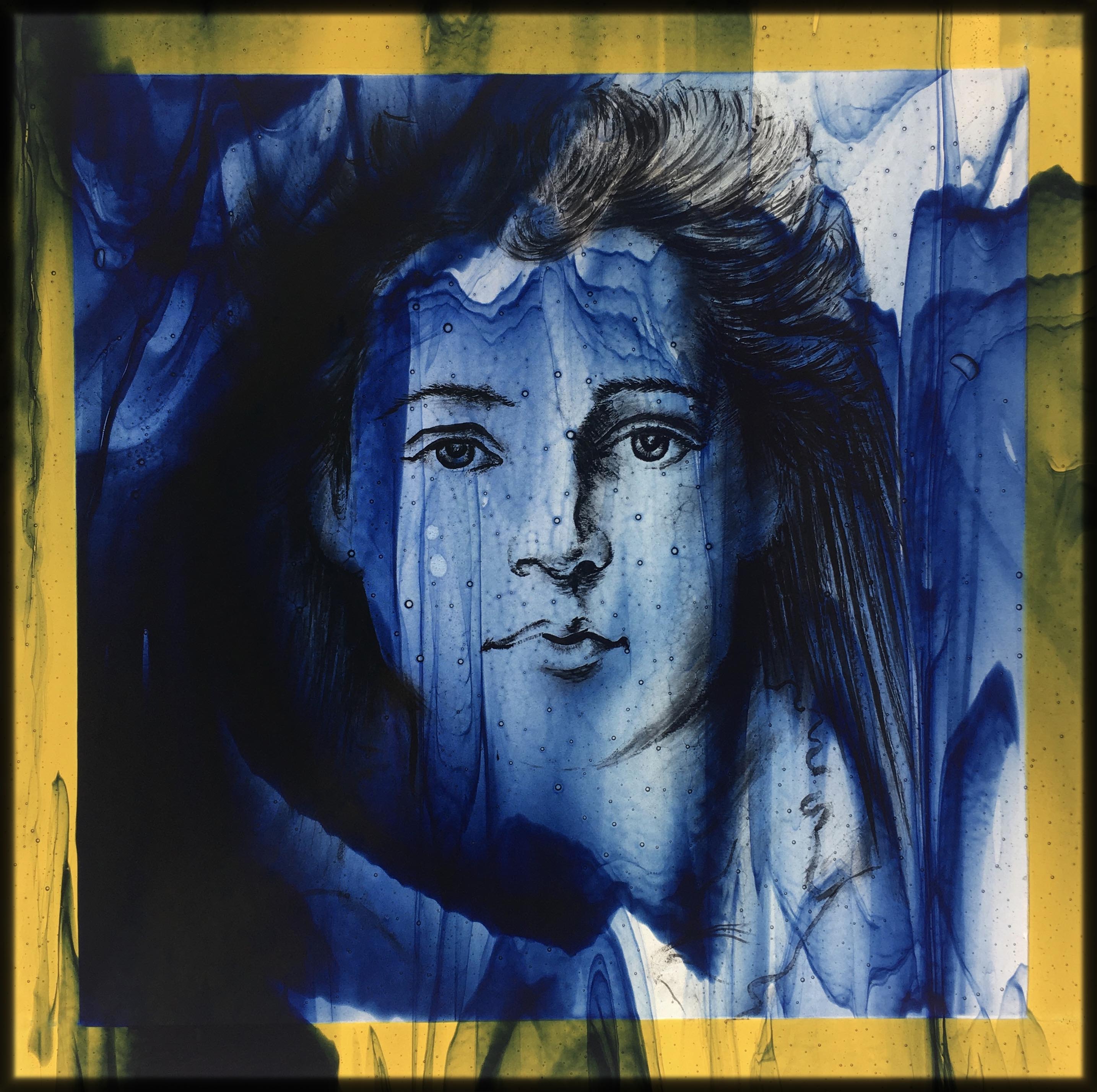 Lady Ocean , Elizabeth Sinkova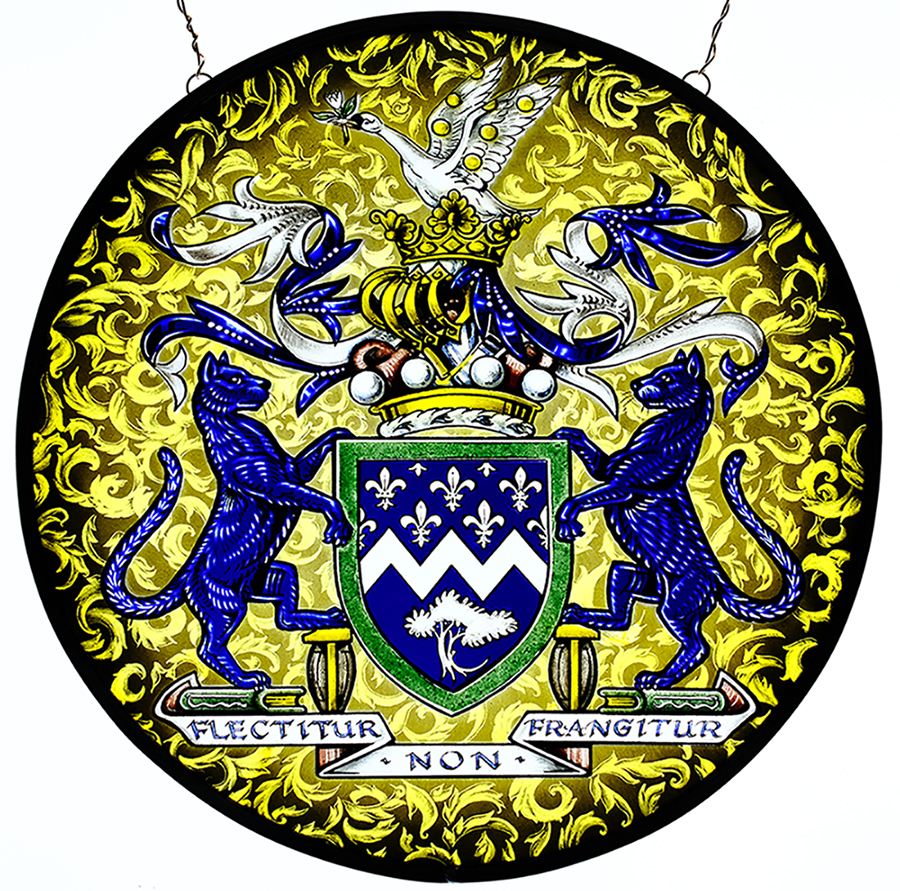 Queens' College Roundel , Elizabeth Sinkova.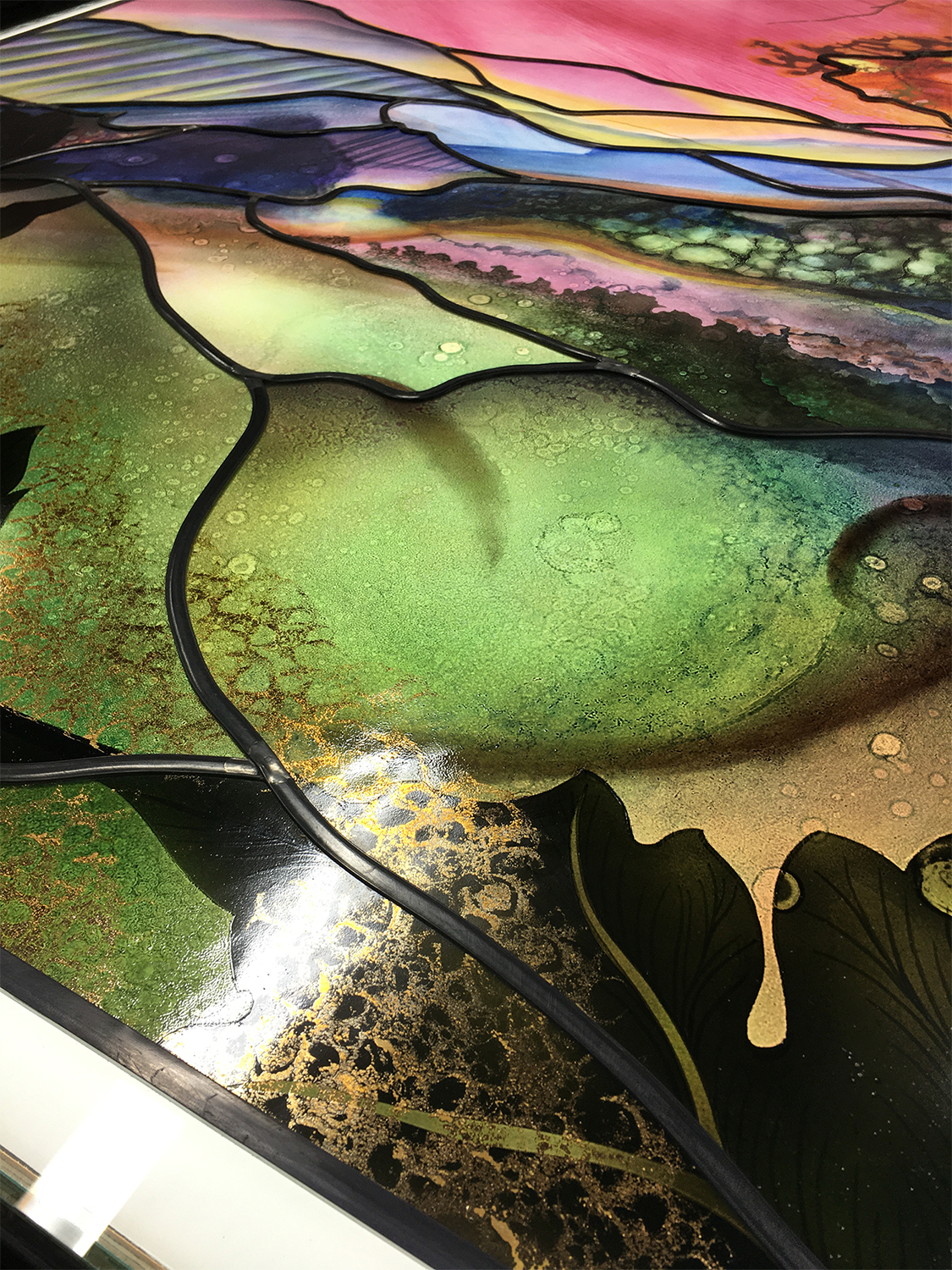 Stained Glass Triptych. Detail. Preview, on the studio lightbox , Elizabeth Sinkova.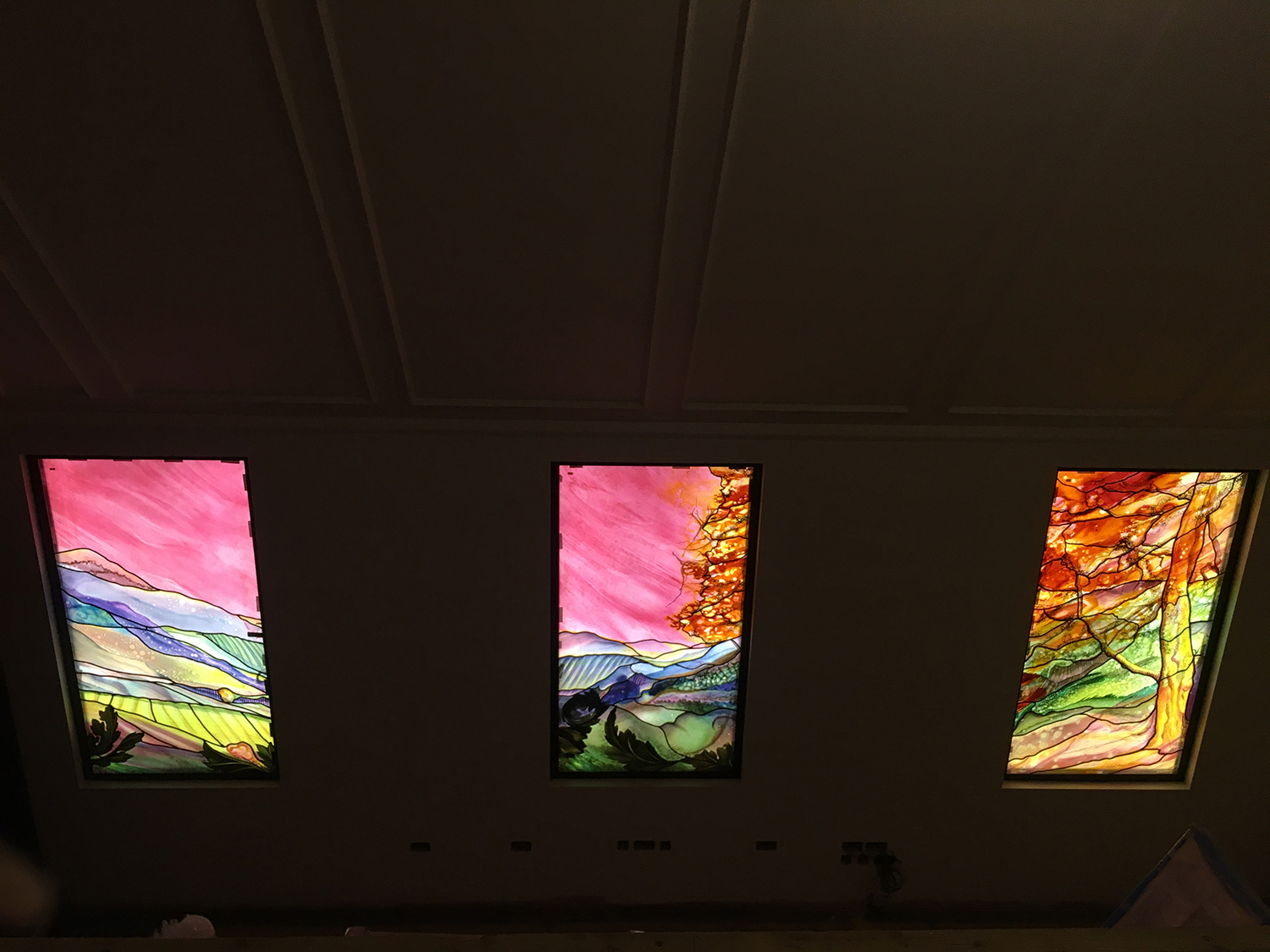 Stained Glass Triptych, Private Library. In-situ , Elizabeth Sinkova.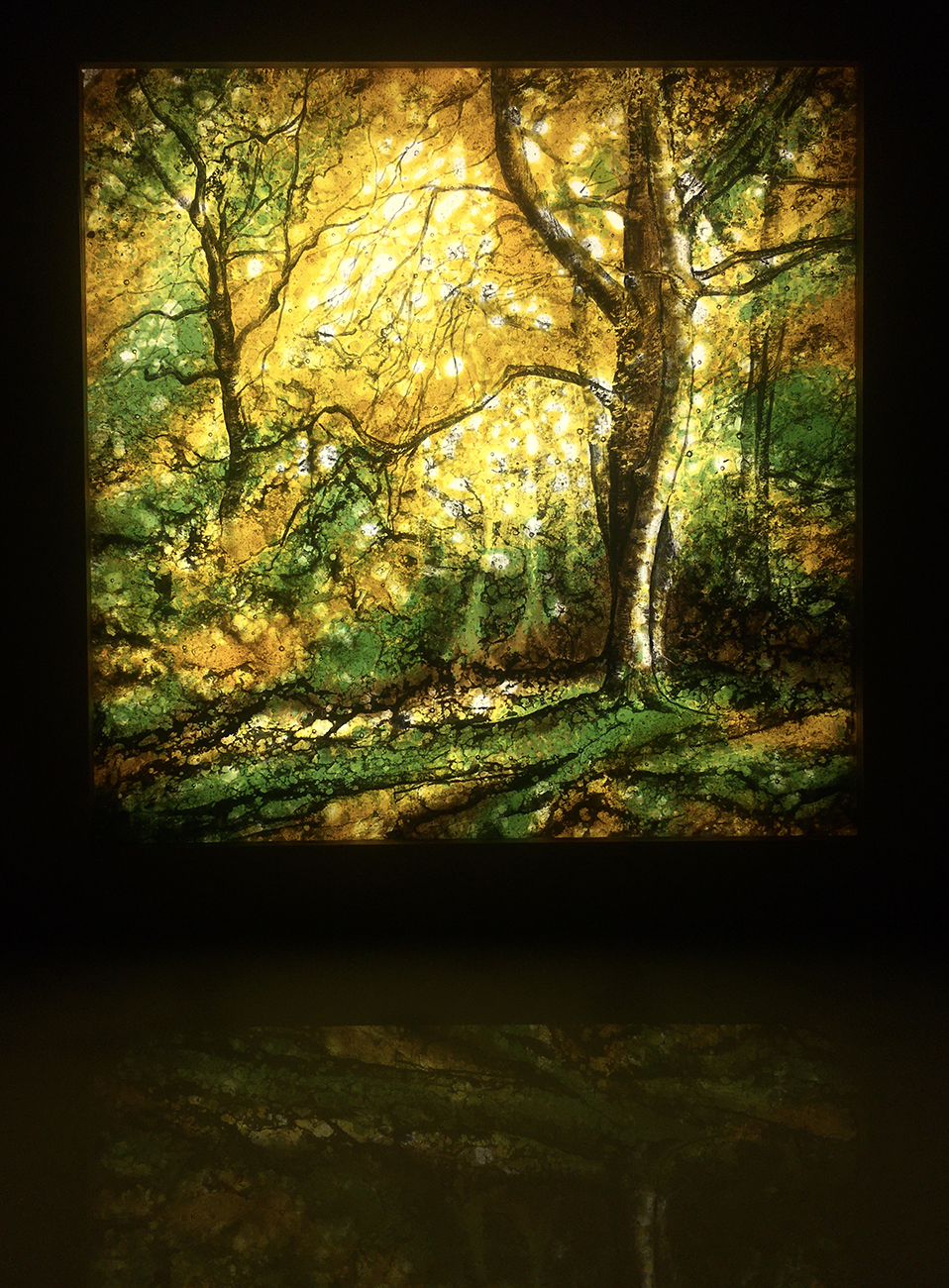 Autumn's Glow , Elizabeth Sinkova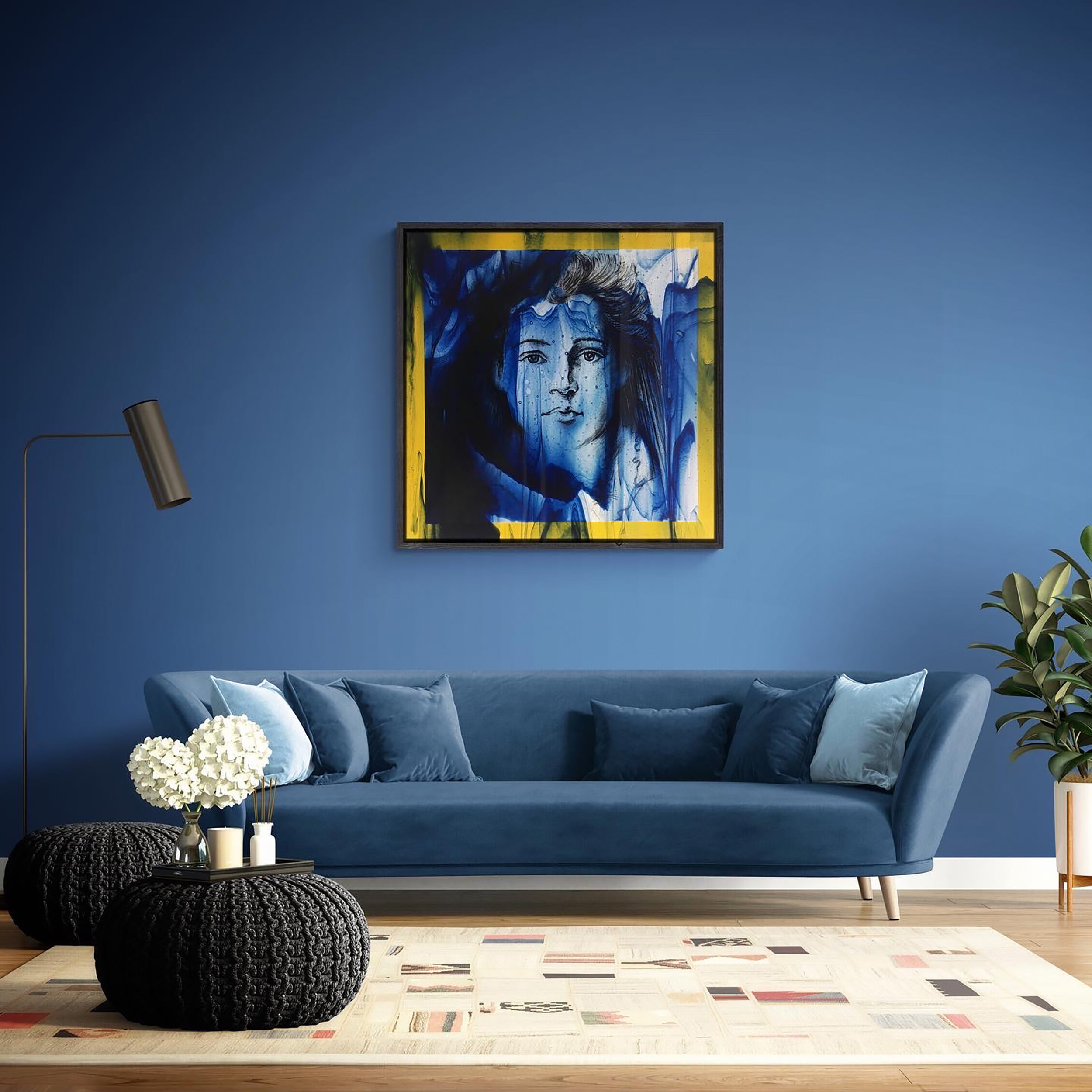 Lady Ocean , Elizabeth Sinkova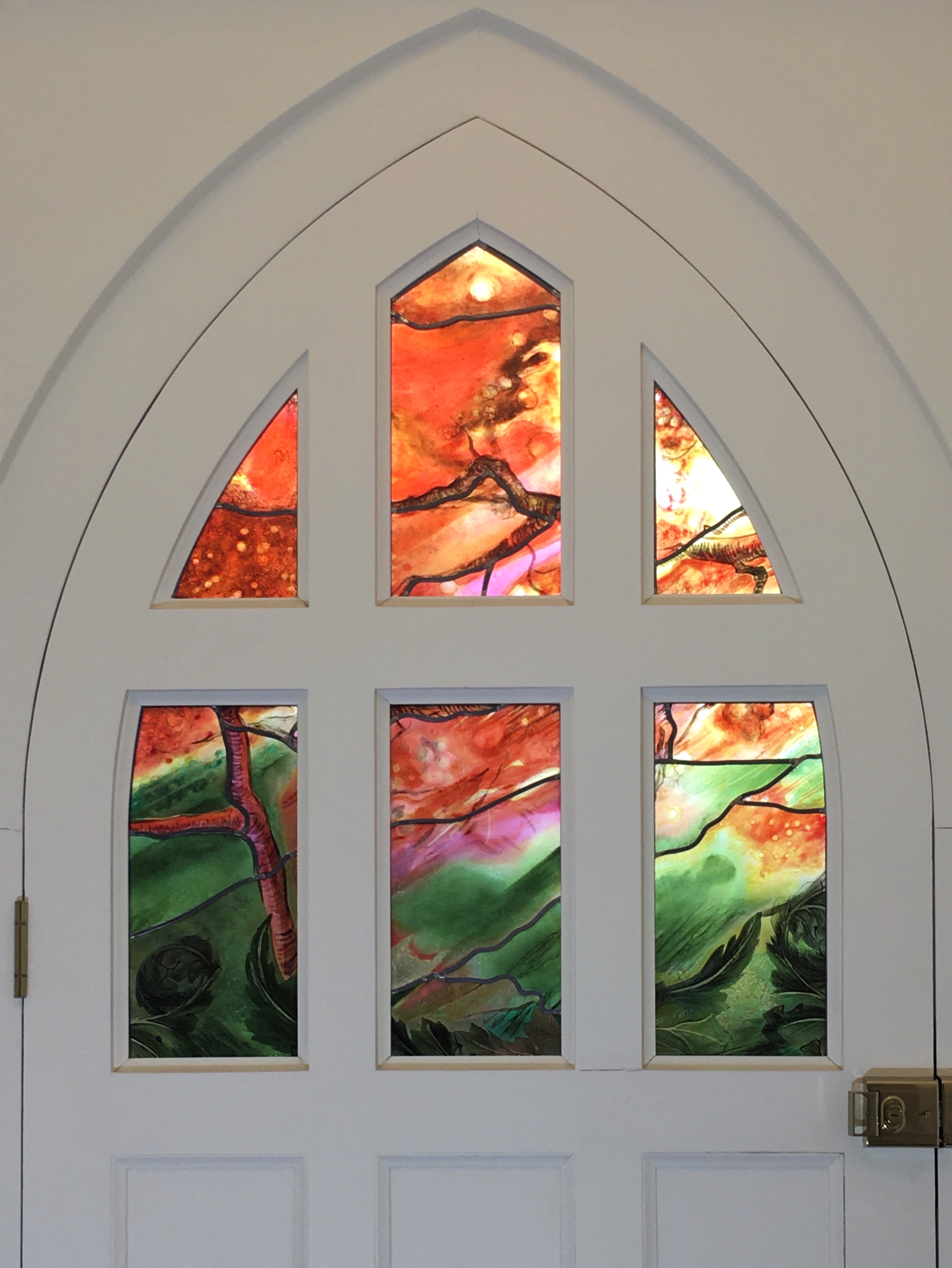 Autumnal Glass Art Door , Elizabeth Sinkova.