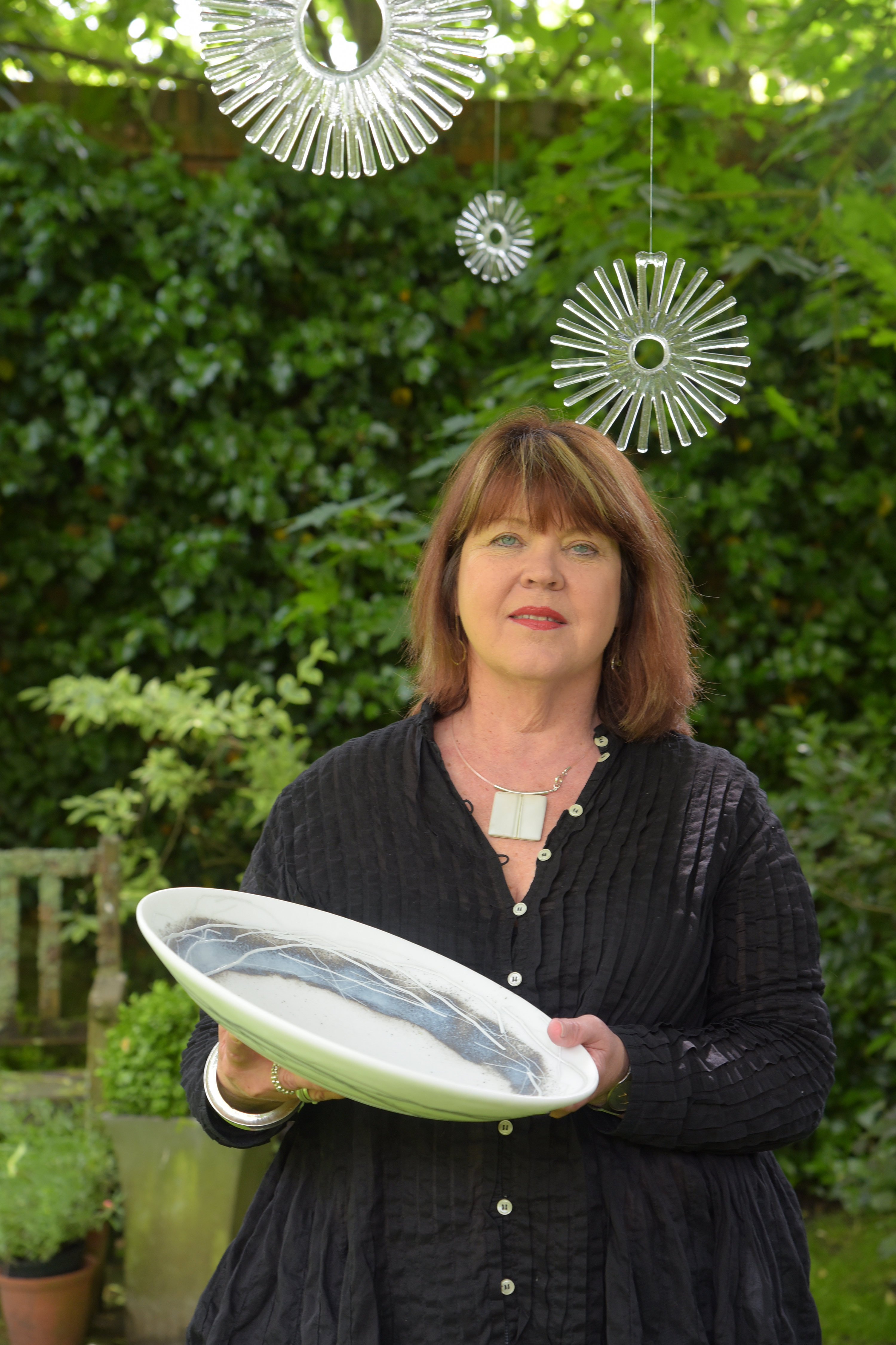 Phone:07817722330
Email:shirley.e@btopenworld.com
Website:https://www.shirleyecclesglassartist.co.uk/
Region:South East England
Technique:Casting, Kiln work
Occupation:Artist, Educator
Discipline:Decorative, Fine art, Installation
Areas of Interest:Education, Exhibition, Workshops
Product:Fine Art, Installations, Jewellery, Sculptural, Table ware, Wall pieces
Country:United Kingdom
https://www.facebook.com/Shirley.flashglass/
www.instagram.com/shirley.eccles/
Shirley Eccles
Shirley Eccles holds qualifications in Fine Art and Ceramics & Glass (BA (First Class Hons.) degree in Glass and Ceramics). Her glass art has been selected on many occasions for the British Glass Biennale and she has won scholarships to both Pilchuck in Seattle, USA and North Lands Glass, Lybster Scotland. She is a member of Just Glass and CGS (Contemporary Glass Society). She has given lectures on glass and her work has been included in many exhibitions and publications. Shirley runs glass courses through various adult education programmes.
"The qualities and character of different media fascinate me. It is the feelings and moods they convey, that involve me both physically and emotionally. The fragility and sensitivity of glass enables me to express and convey social issues, reflecting time and personal experiences. It is this sense of discovery and the challenge of the unknown that inspire me to explore new avenues."
Shirley enjoys experimenting with new kiln formed glass techniques.
Opera Gloves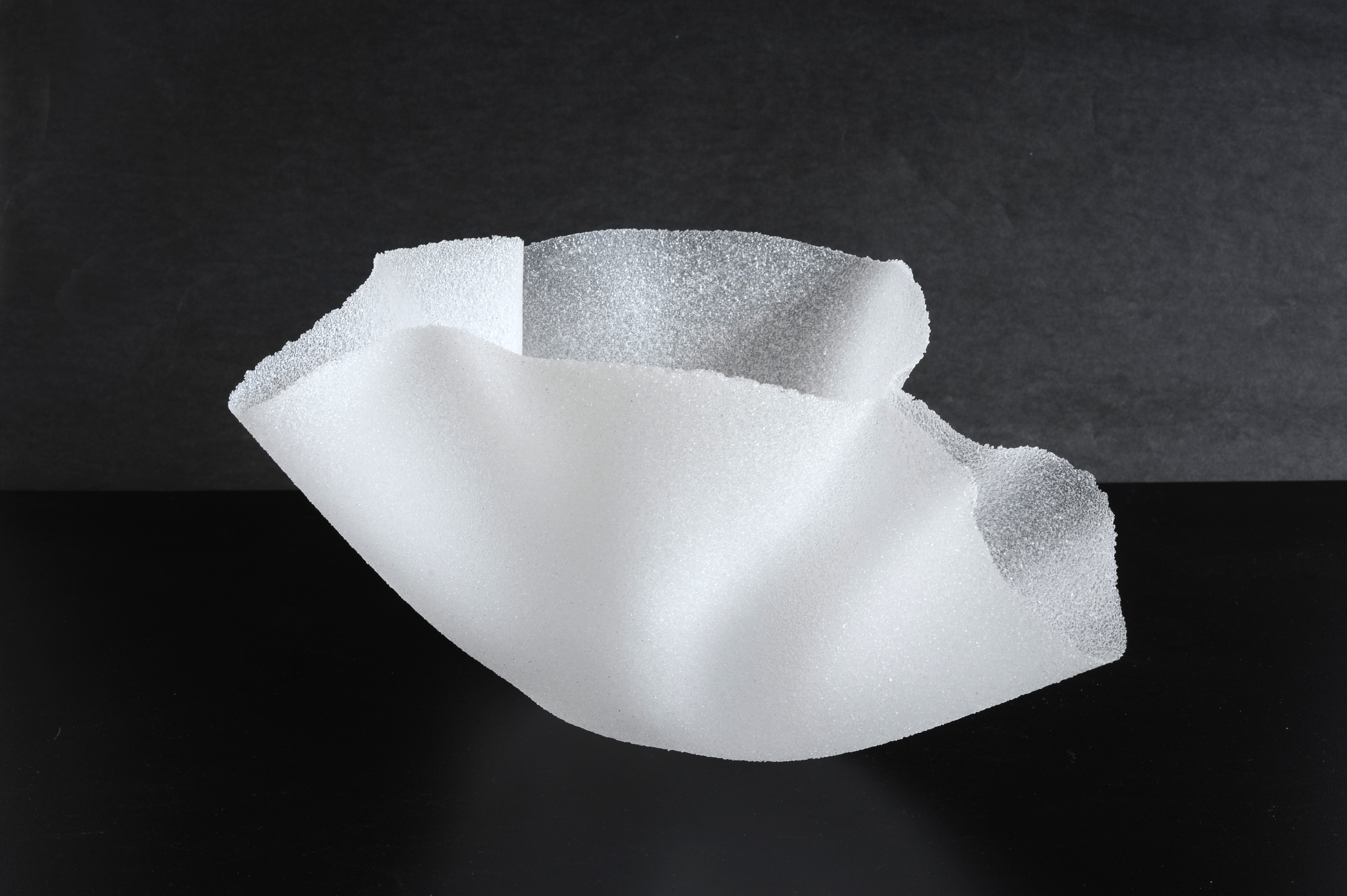 Anemone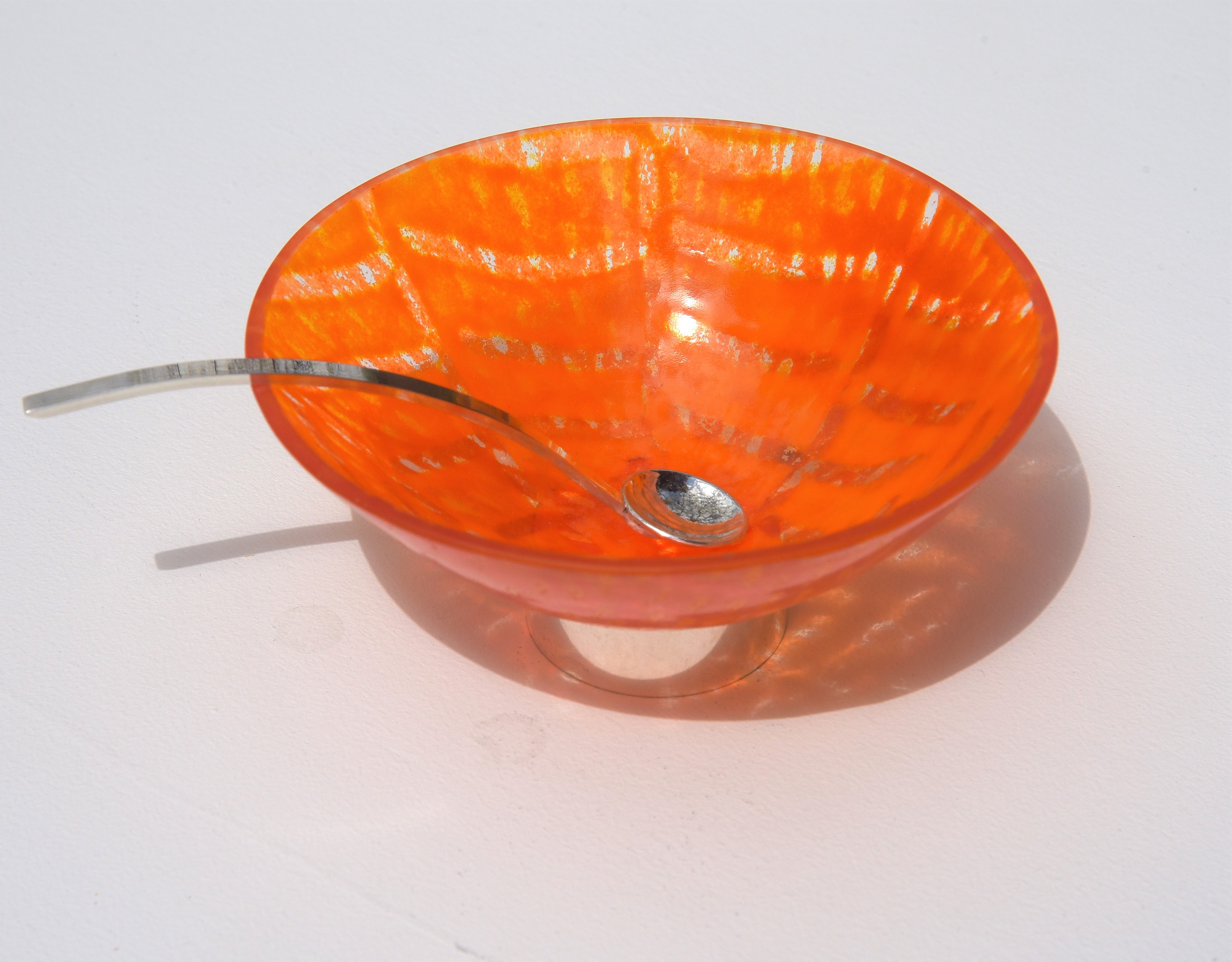 Sambal Bowl and Silver Spoon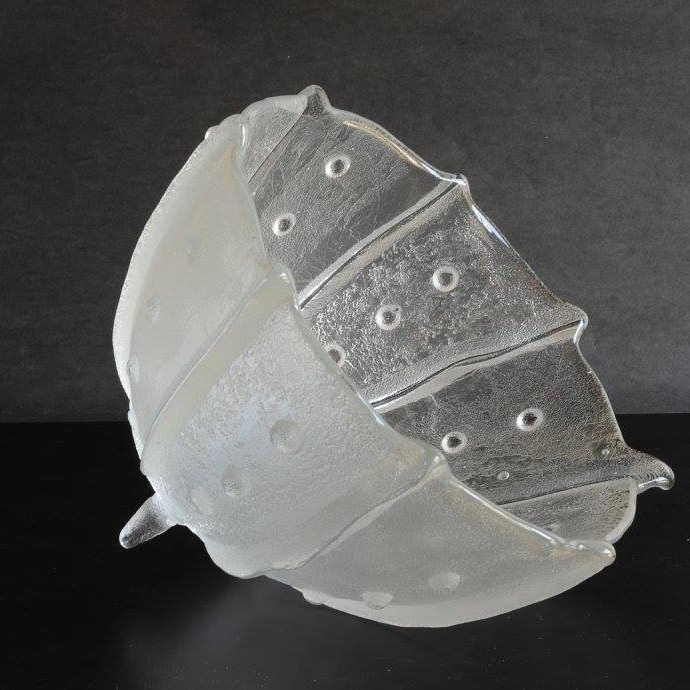 Sea Urchin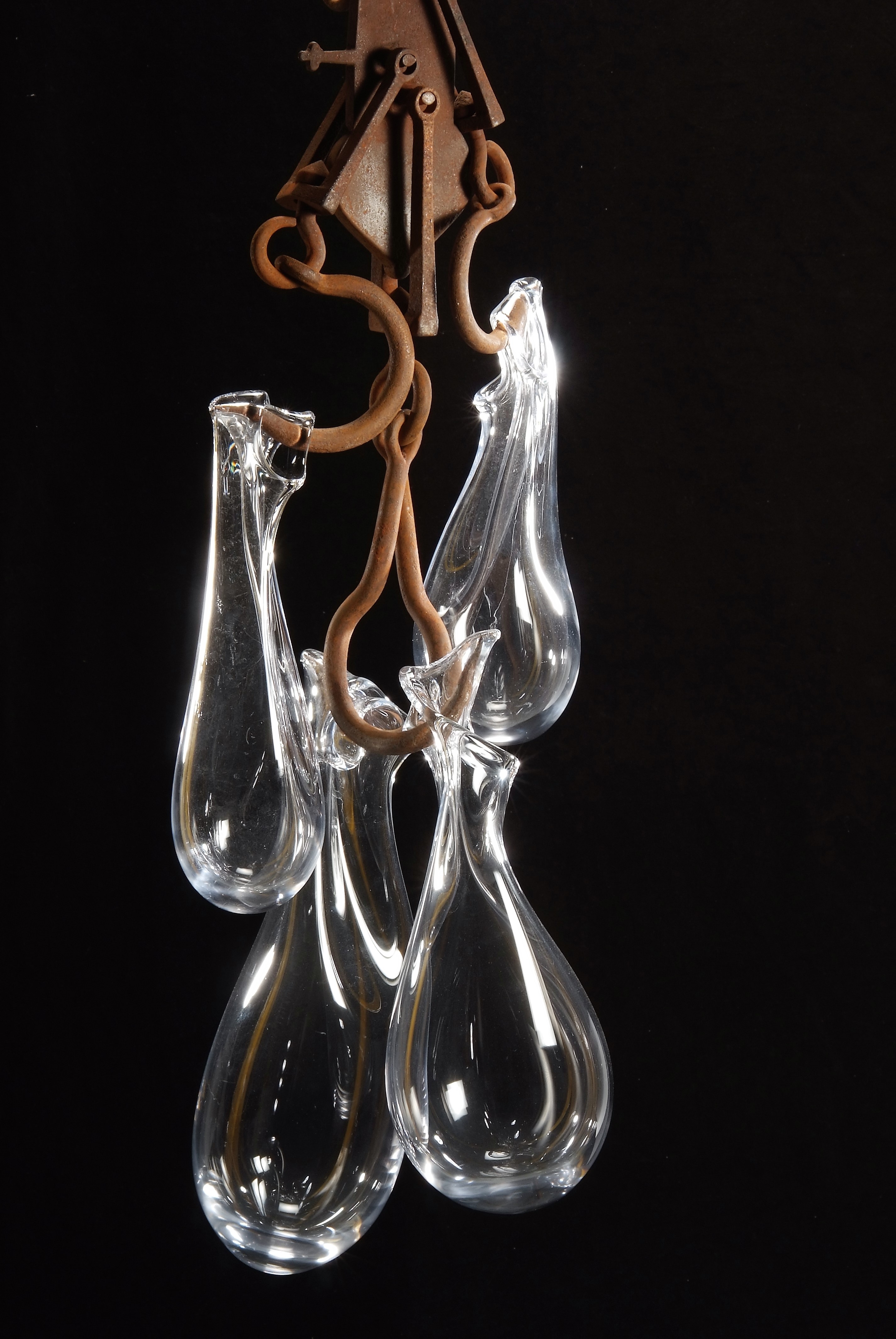 Suspended Tension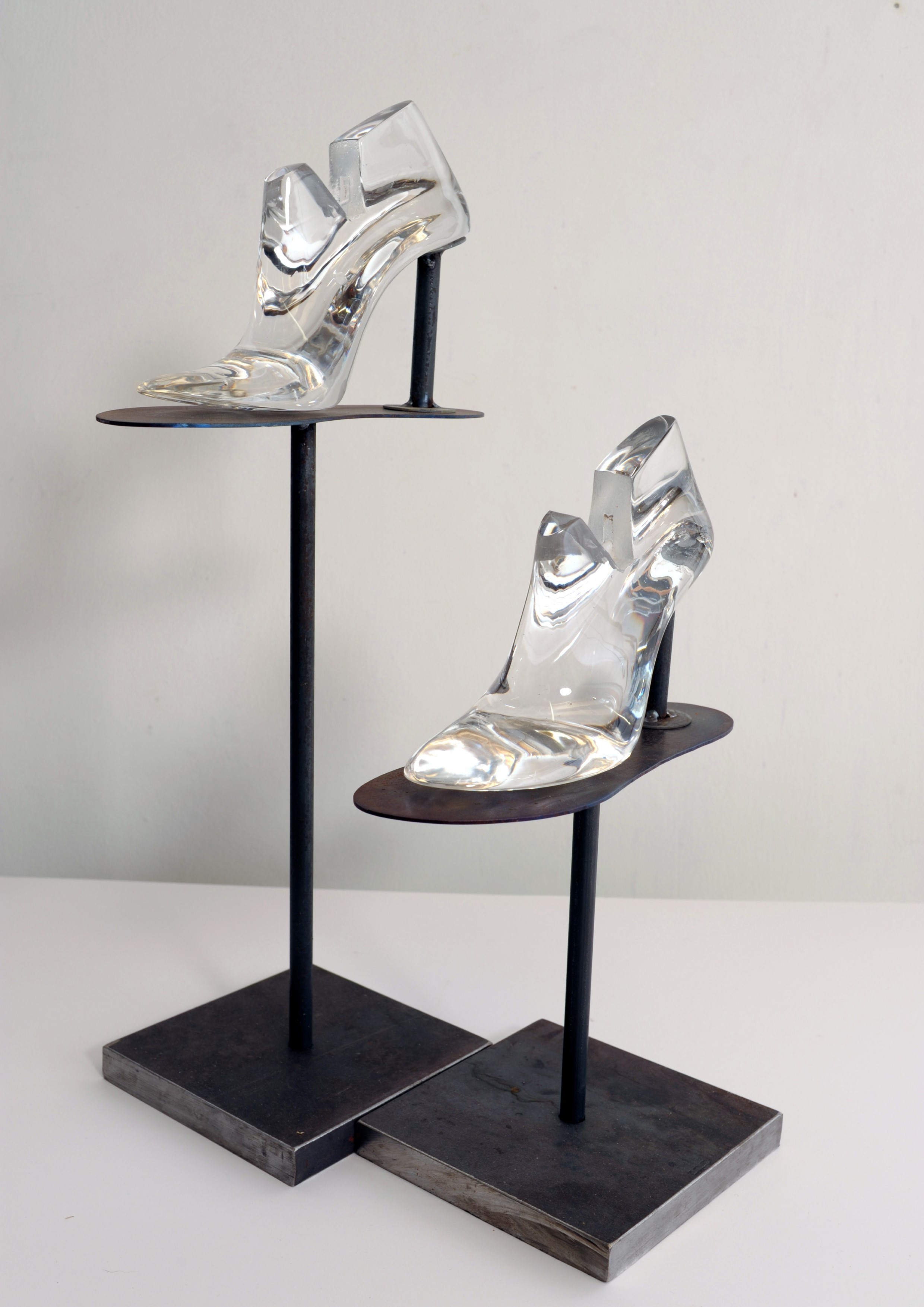 Roads We Walk - detail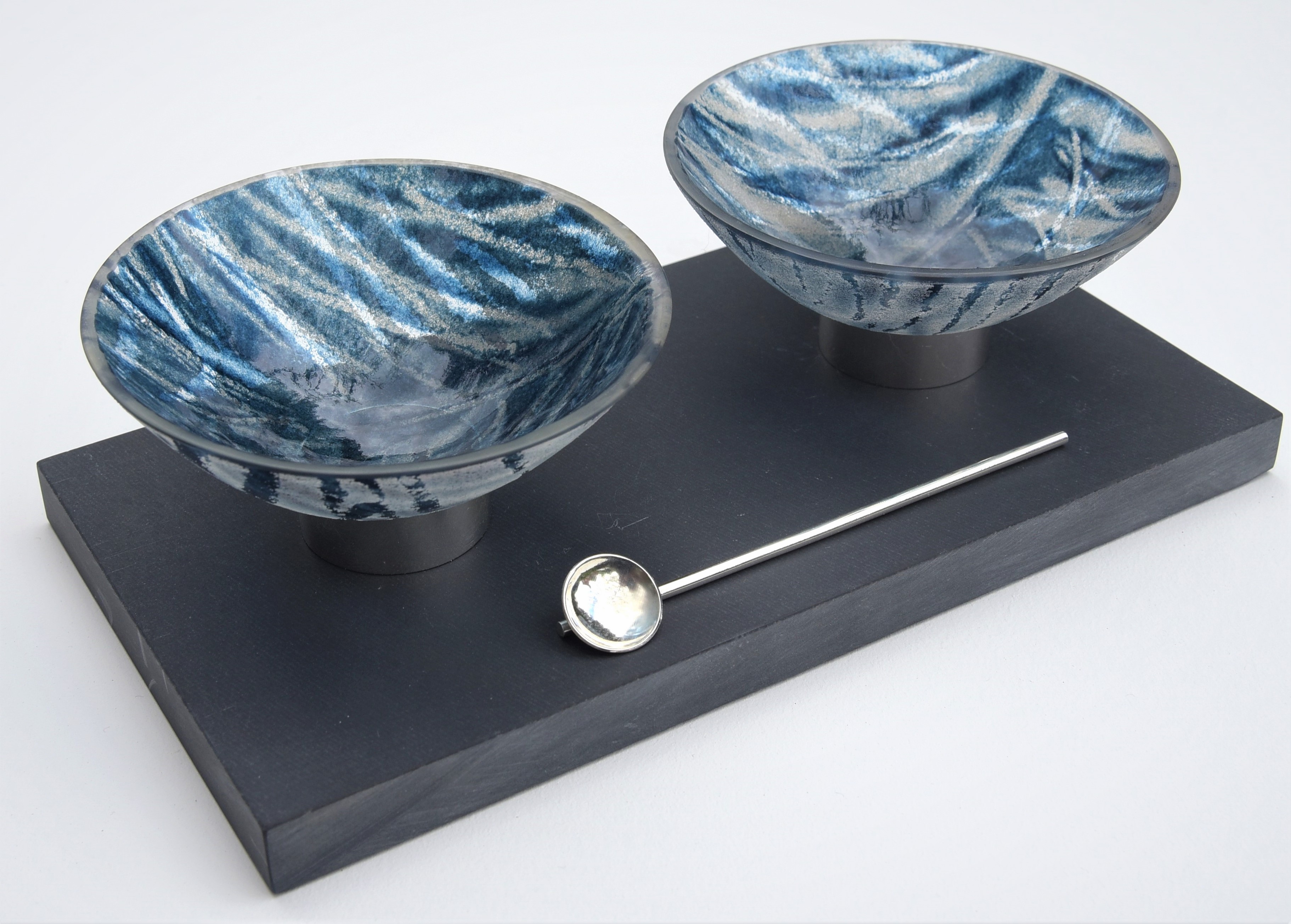 Condiment Bowls