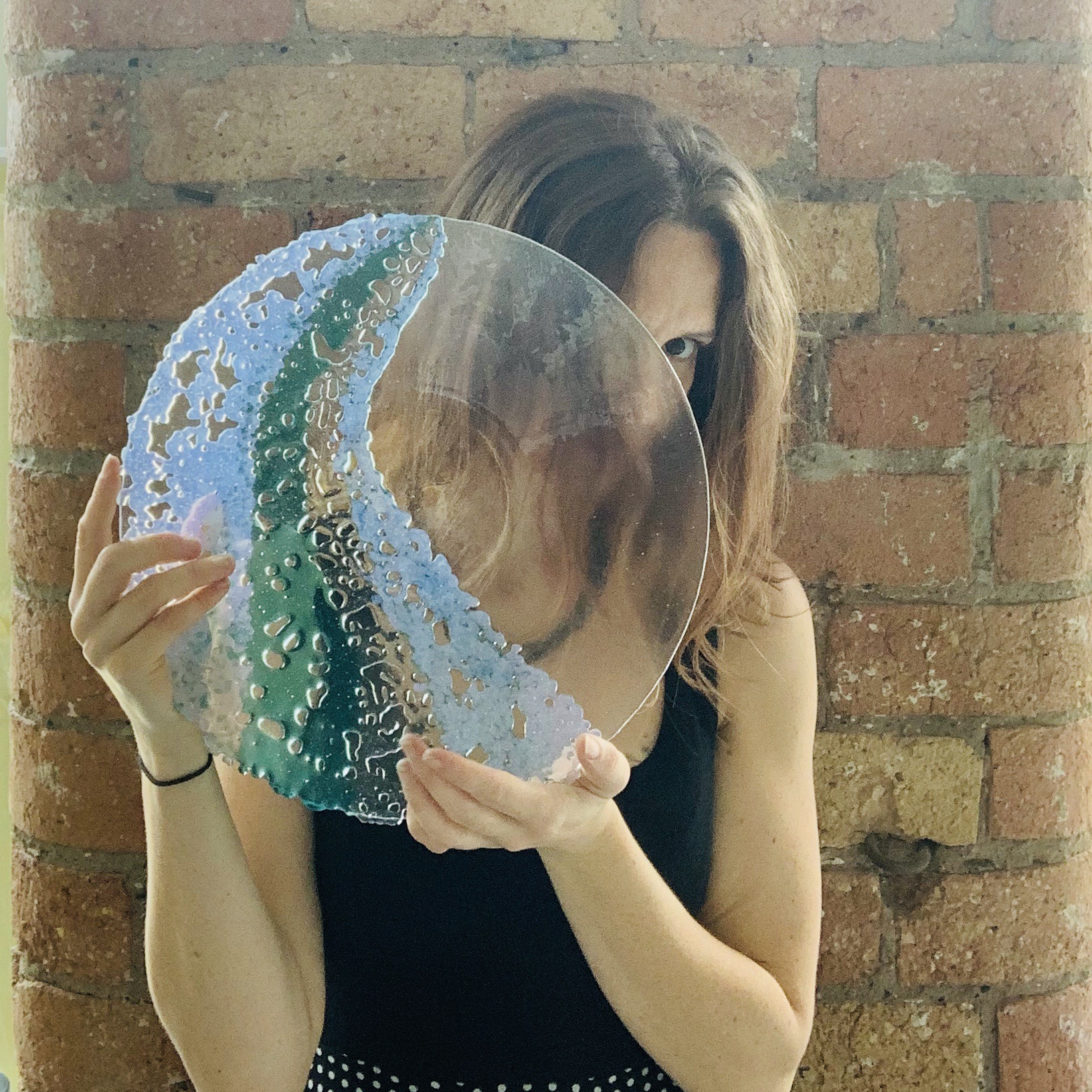 Stevie Davies
Imagine an ever changing artwork, seeing something new each time you catch a glimpse throughout the day. Sunshine through your window moves creating delicate refractions of light that play with unique textures, the colourful shadows cast, and dance, across the table. Using a variety of warm glass techniques and numerous kiln firings to create each one-off wall art, sculptural works and jewellery, I manipulate layers of specialist glass, in my chosen colour combinations, to construct captivating objects. A key theme running through my arts practice is exploring ways for us to slow down, encouraging us all to take a closer look at our surroundings, to appreciate the little things in life.
Lockdown has heightened the need to focus my attention, seeking the positive aspects of the enforced time at home, not working in my studio. My newest works have been developed to include contrasting textures which encourage playful interaction with light. I seek to capture your attention, give pleasure, encourage you to notice the subtleties within each piece and indulge in some time for you. Contemplating, reflecting.
Glass is such a fascinating material, it is familiar yet unpredictable, solid and translucent, hard but delicate. I focus on highlighting its natural shine with the application of various specialist surface finishes, individually handmade elements and sensitive colour palette. I strive to craft truly dynamic feature works of art for your home or office.
Commission enquiries welcome.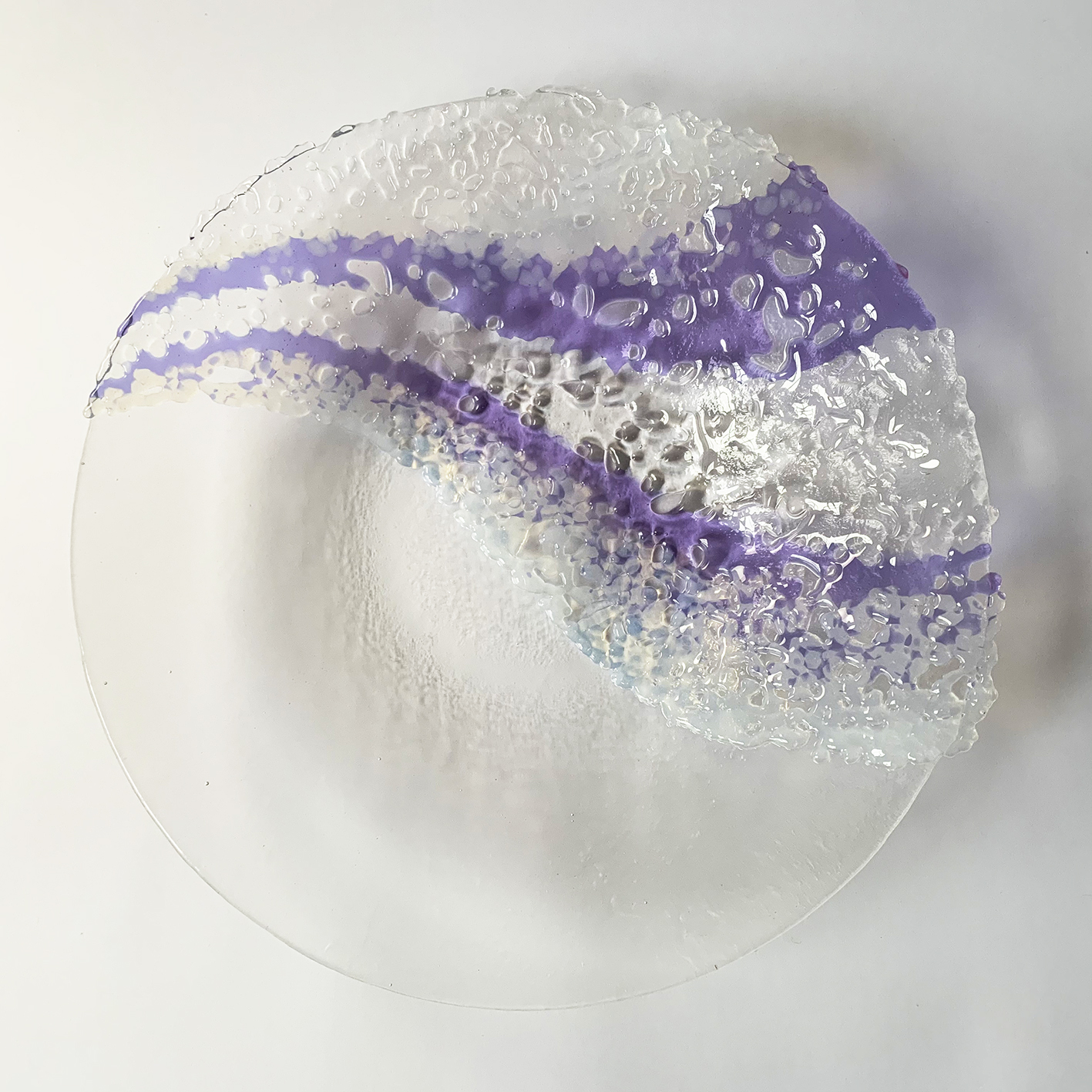 Authenticity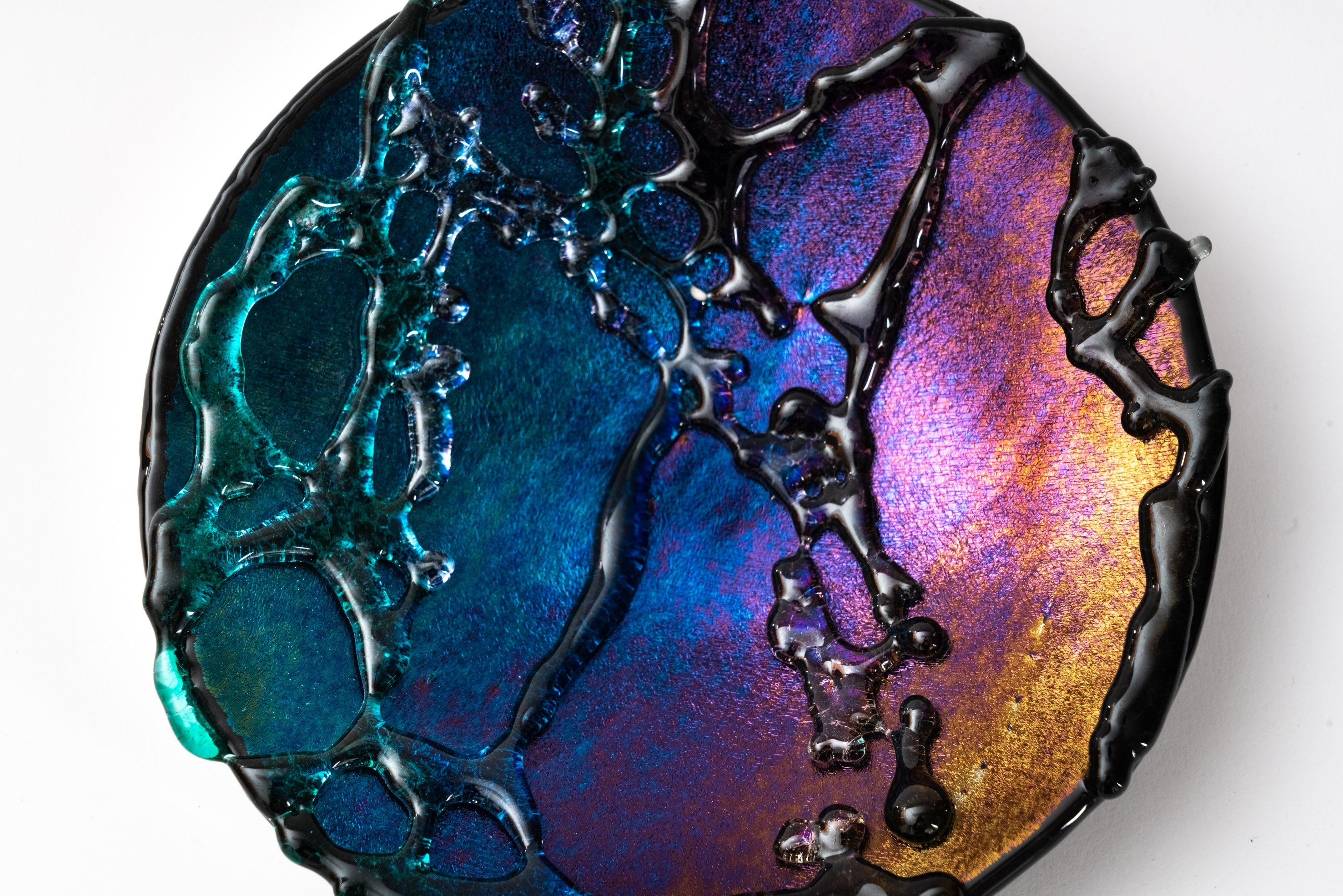 Oil Formations - 15cm Texured Bowl Form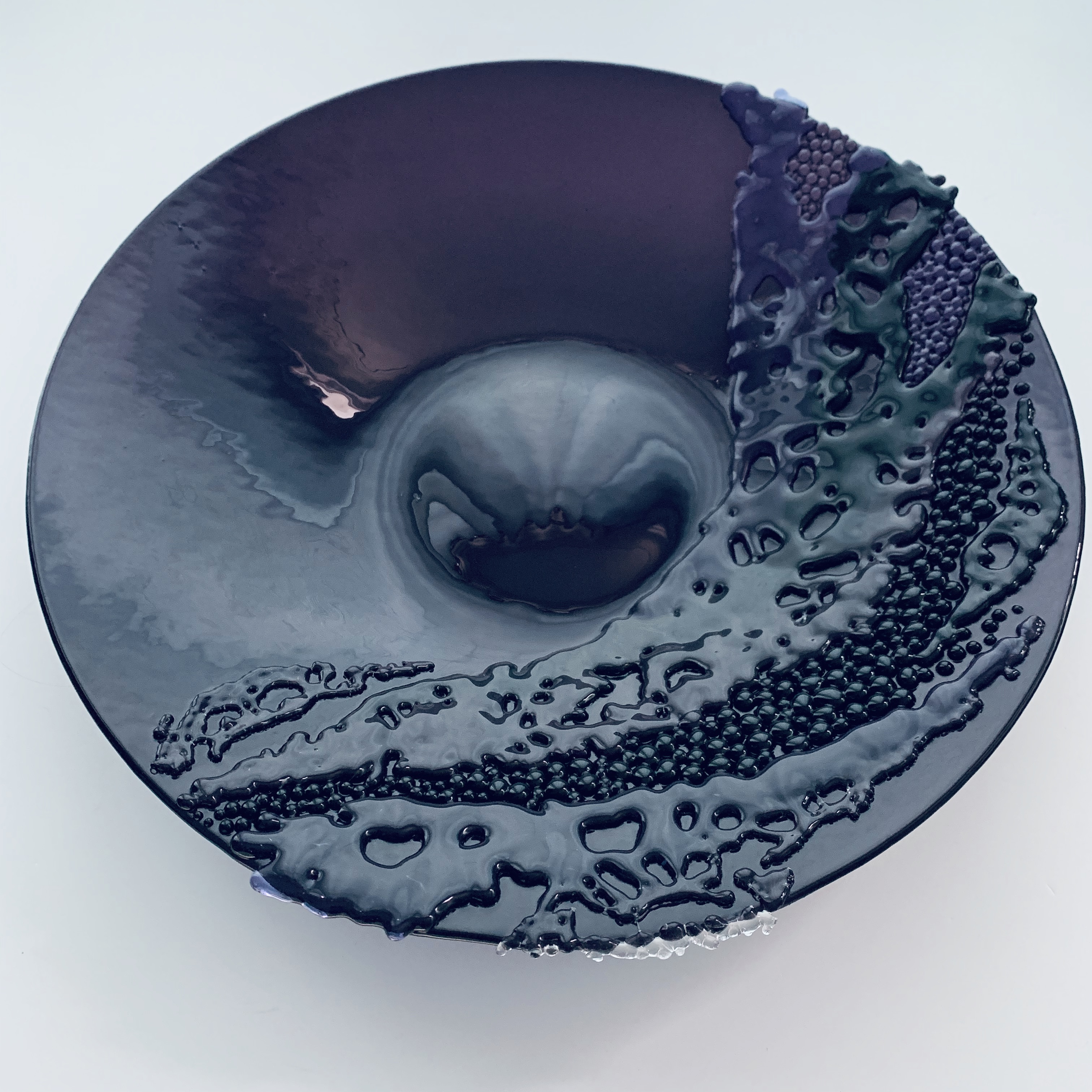 Restraint - Textured Bowl Form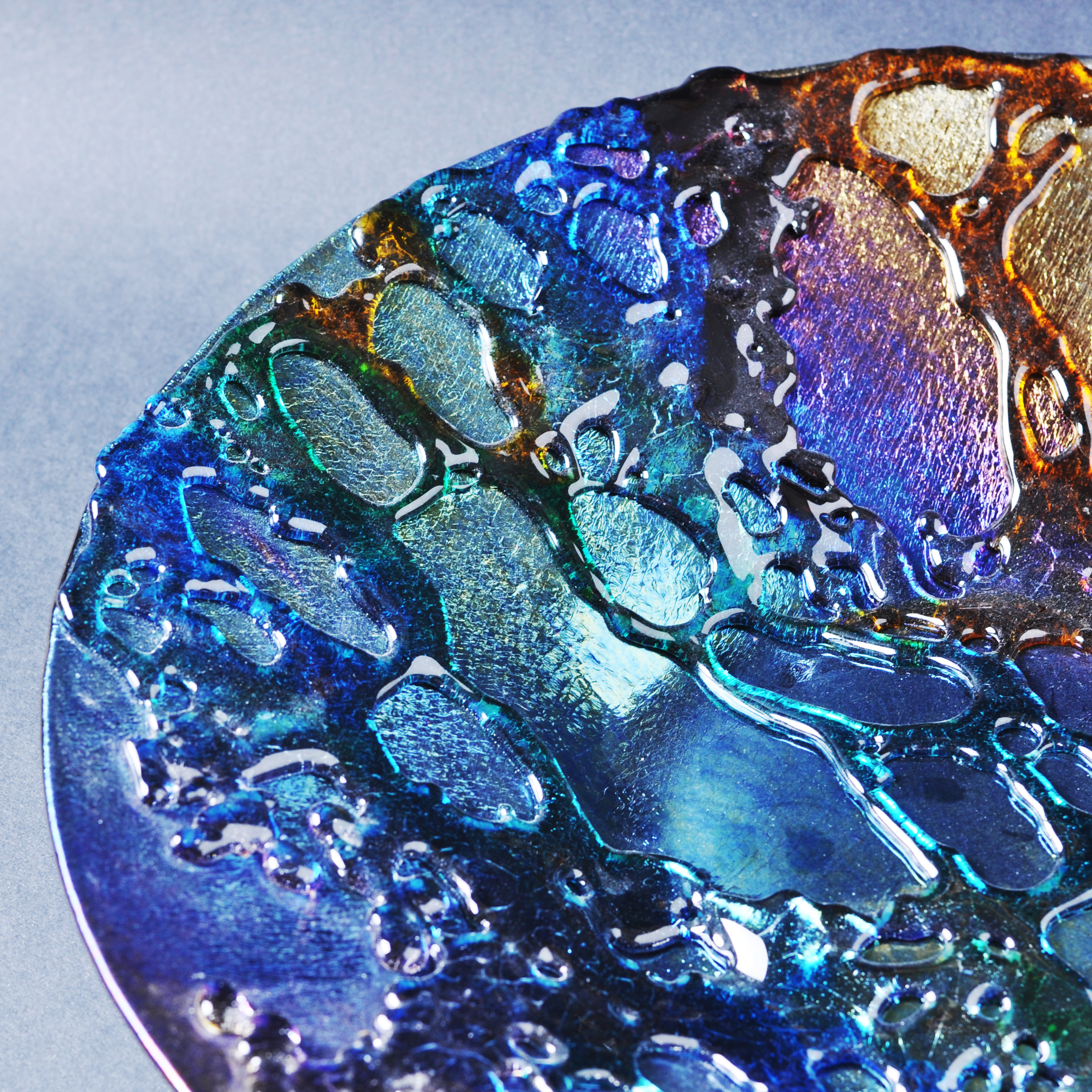 Oil Formations , Chris Webb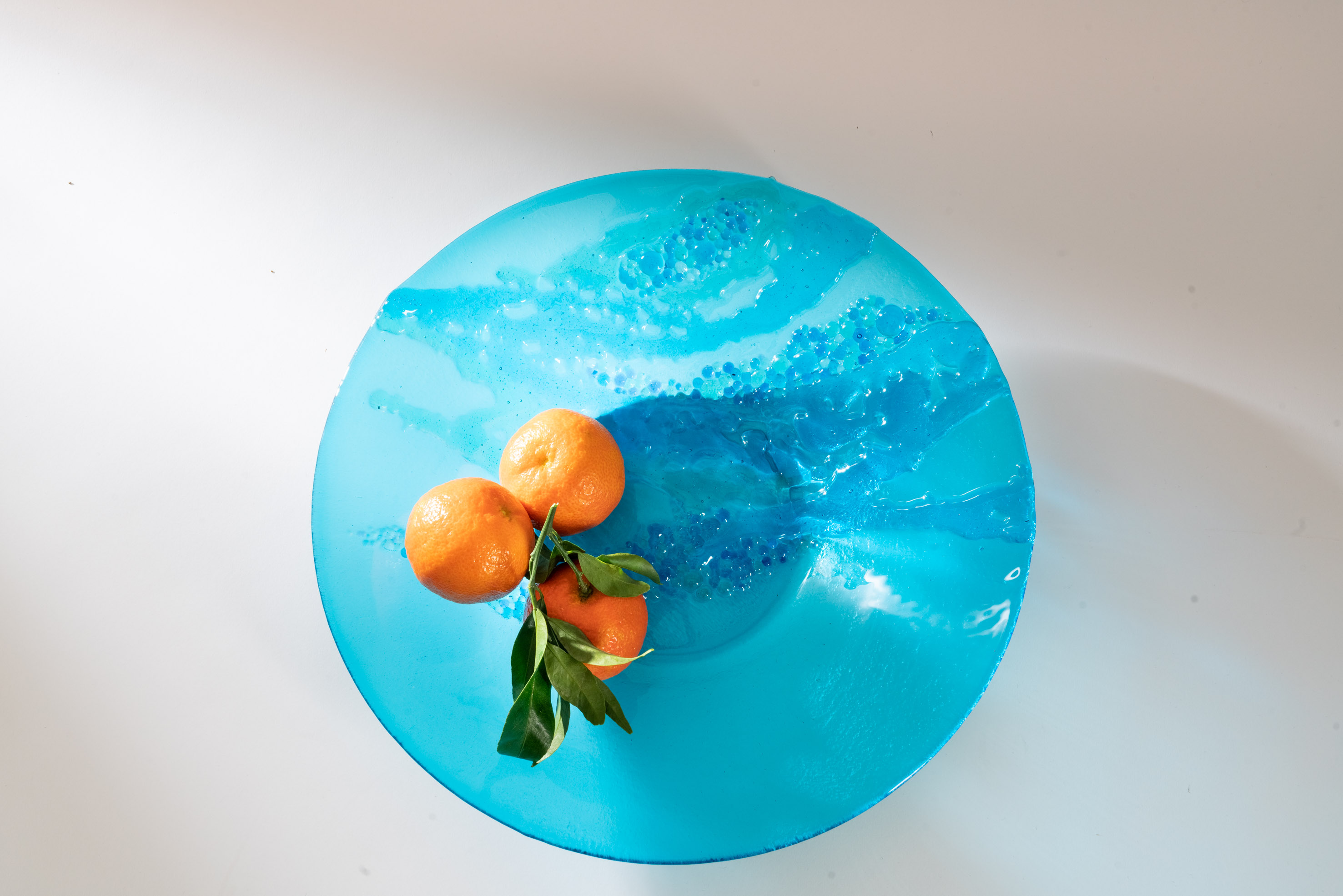 Calm Waters - 35cm Textured Bowl Form , Chris Webb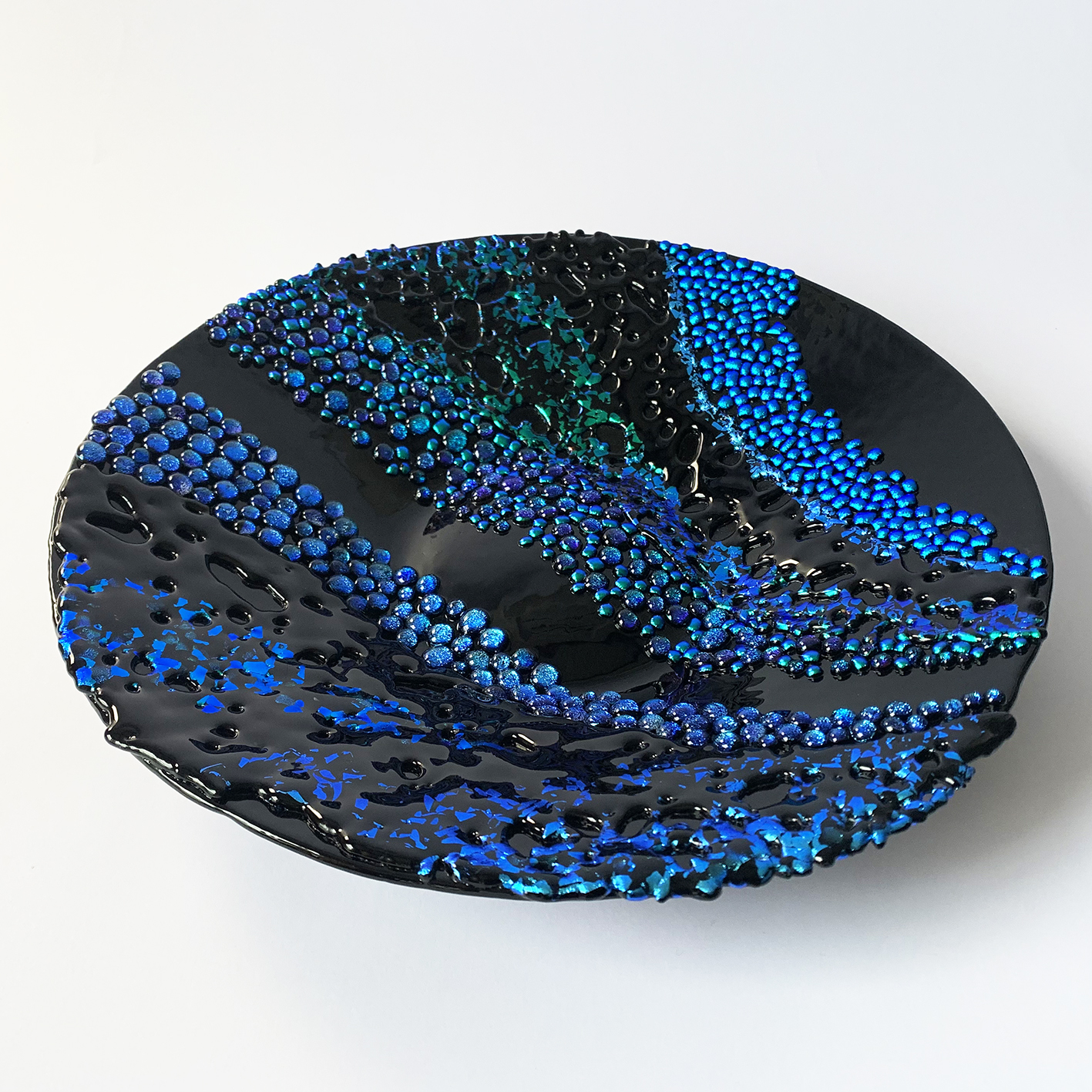 Bountiful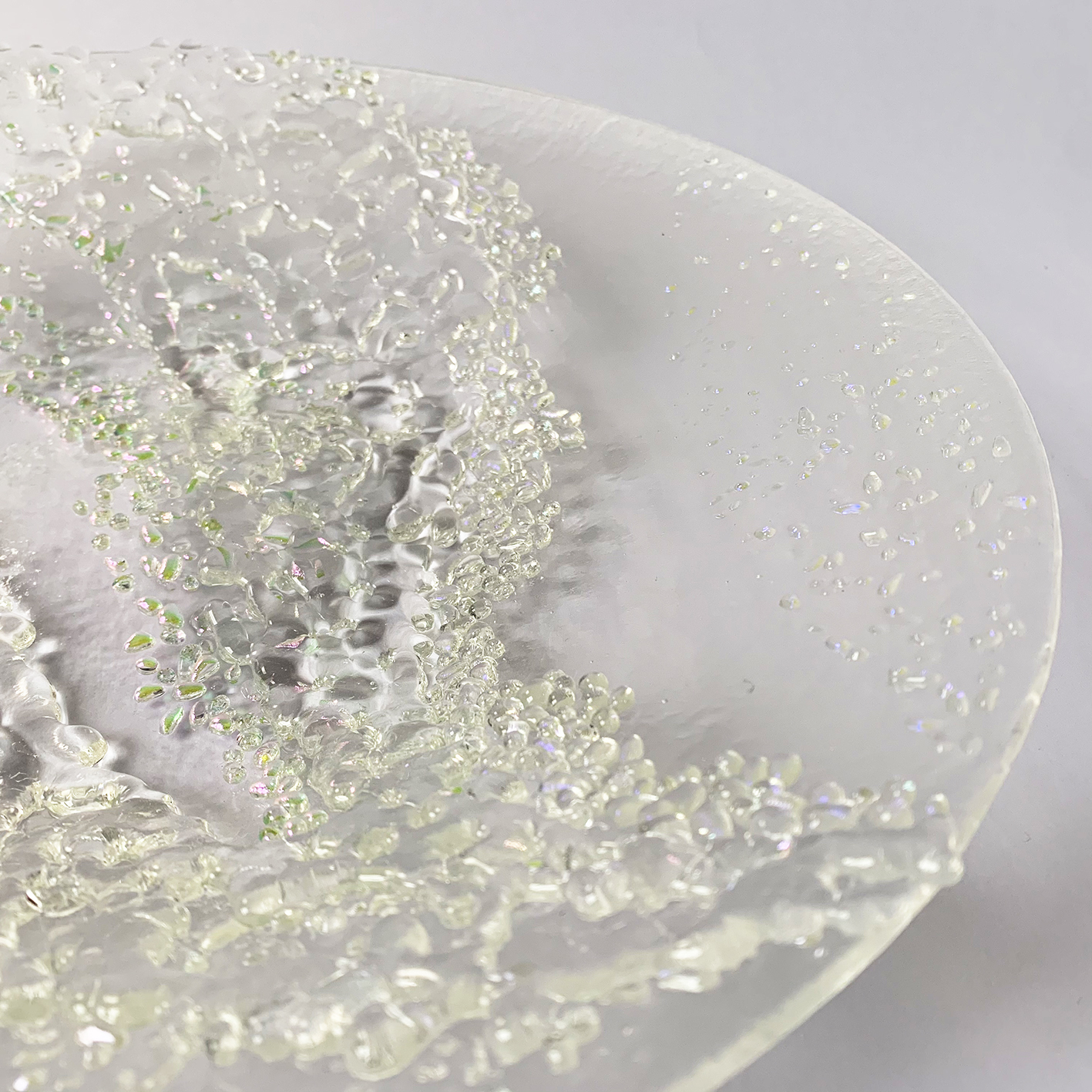 Opulent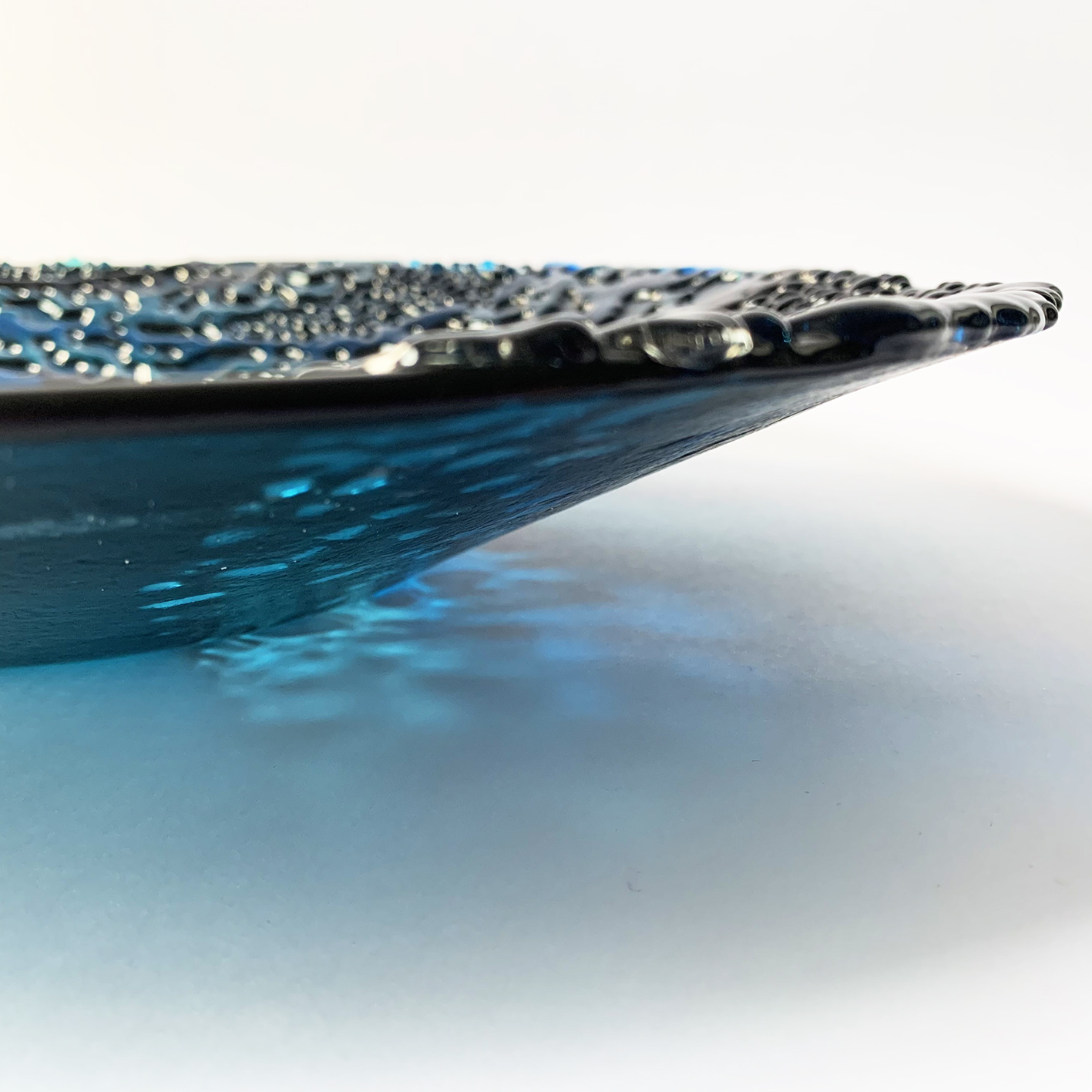 Affinity