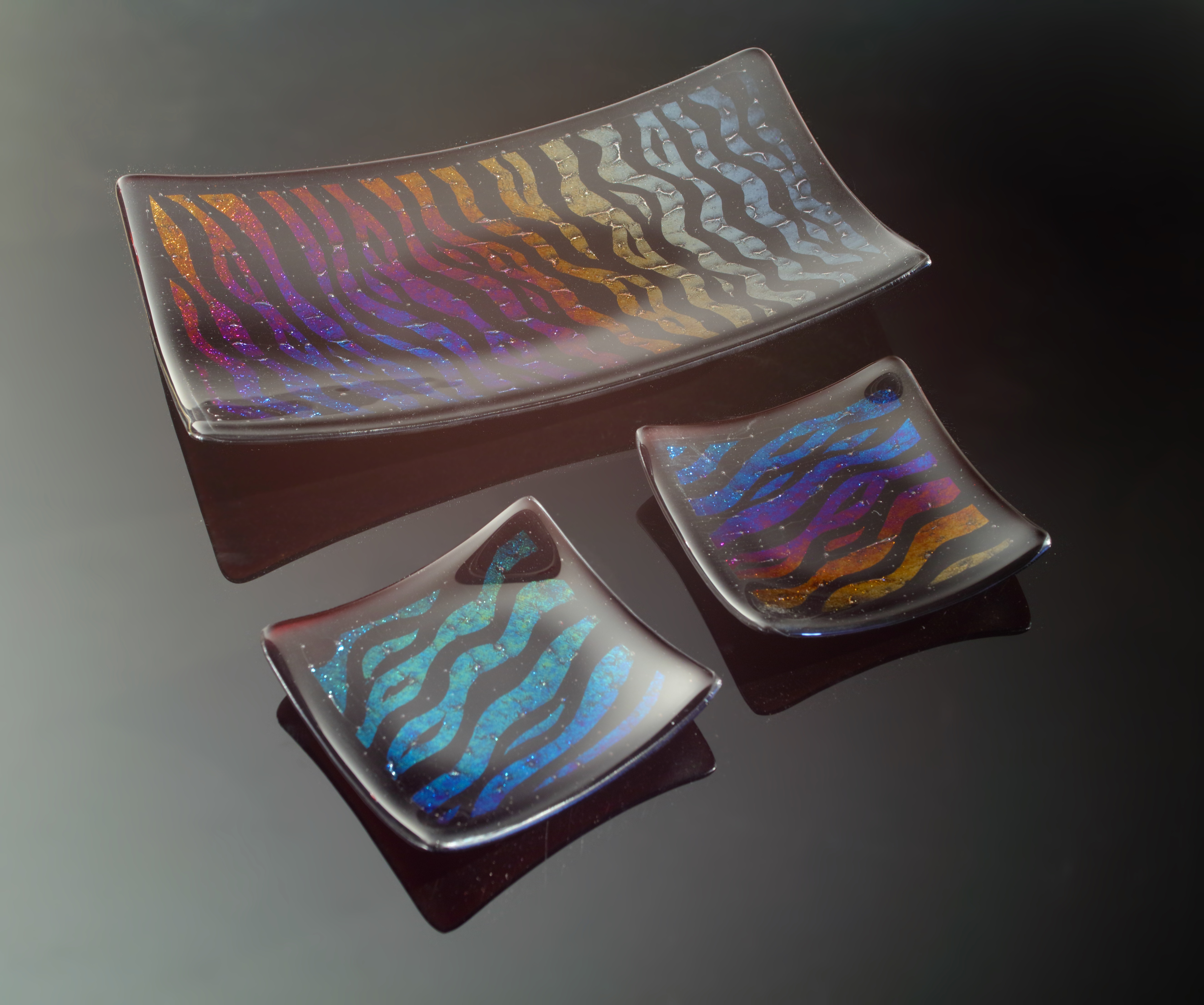 Mattt Wilson
I offer short breaks, holidays and retreats based at our purpose built glass studio in Chilham, near Canterbury. I teach glass fusing & casting, copper foiled & leaded glass plus glass appliqué, in the beautiful Kent Downs AONB. We also make and sell smallish glass gift items. Commissions accepted.
At the moment I'm doing a lot of traditional glass painting and some casting, using mainly Bullseye glass. I'm also honing my cold-working techniques.
Virus pandemics aside, I mainly teach week day and weekend courses. I love sharing my passion for glass with other people and showing them how to make beautiful things too!
I also make gorgeous glass giftware, which I sell from the studio, through my website, https:\www.gorgeousglassgifts.co.uk
and also on Etsy, at
https://www.etsy.com/uk/shop/GorgeousGlassGifts
If you're interested in booking a class in stained glass, glass fusing, casting or glass appliqué, have a look at our main website, https://www.creativeretreatsandholidays.co.uk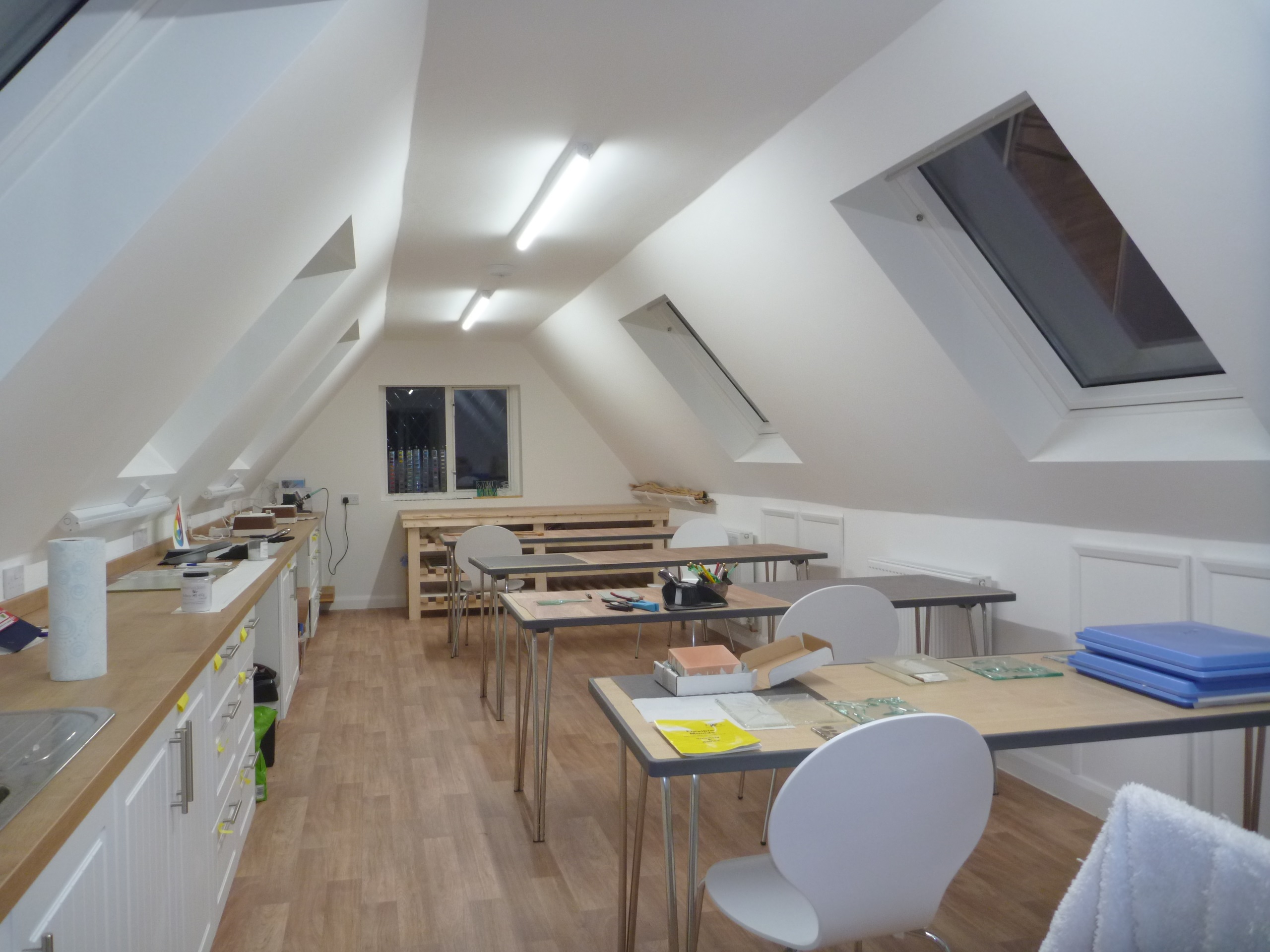 Our purpose designed glass teaching studio , M.Wilson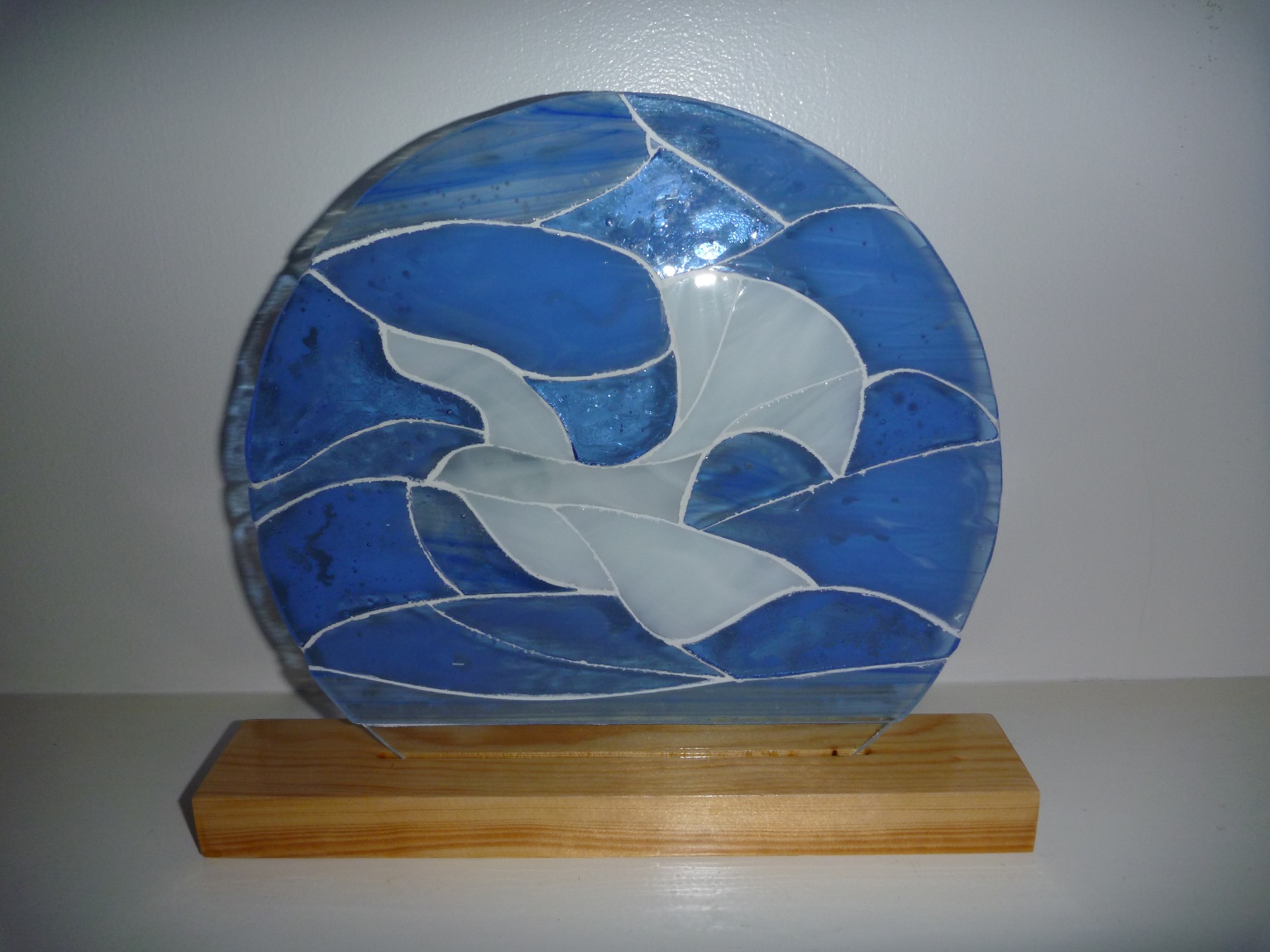 Dove appliqué, immediately after completion. (Glue dries transparent over time.) , M. Wilson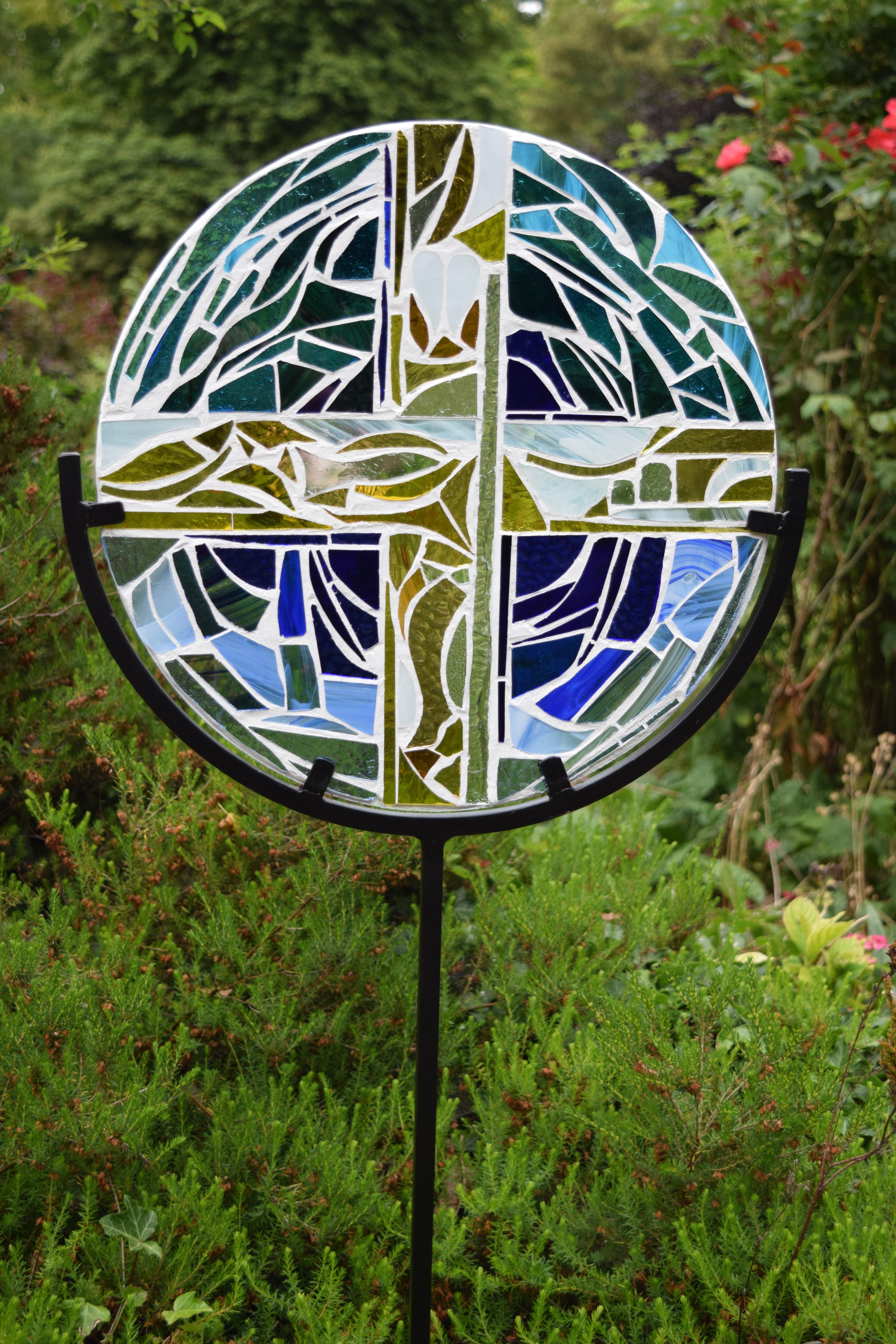 Hidden Stories - glass appliqué for the garden , M.Wilson. Ironwork by Charlie Dickinson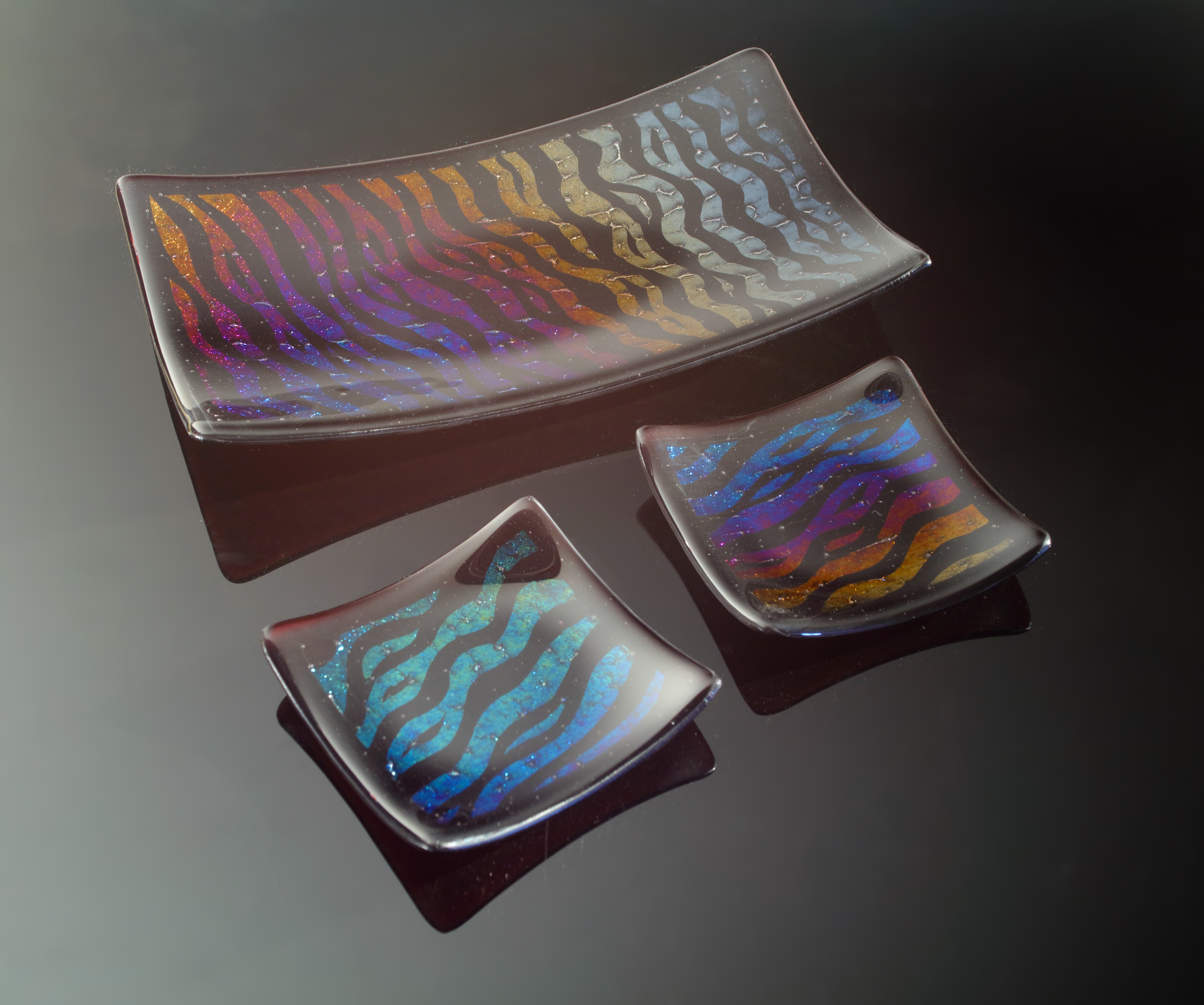 , Simon Bruntnell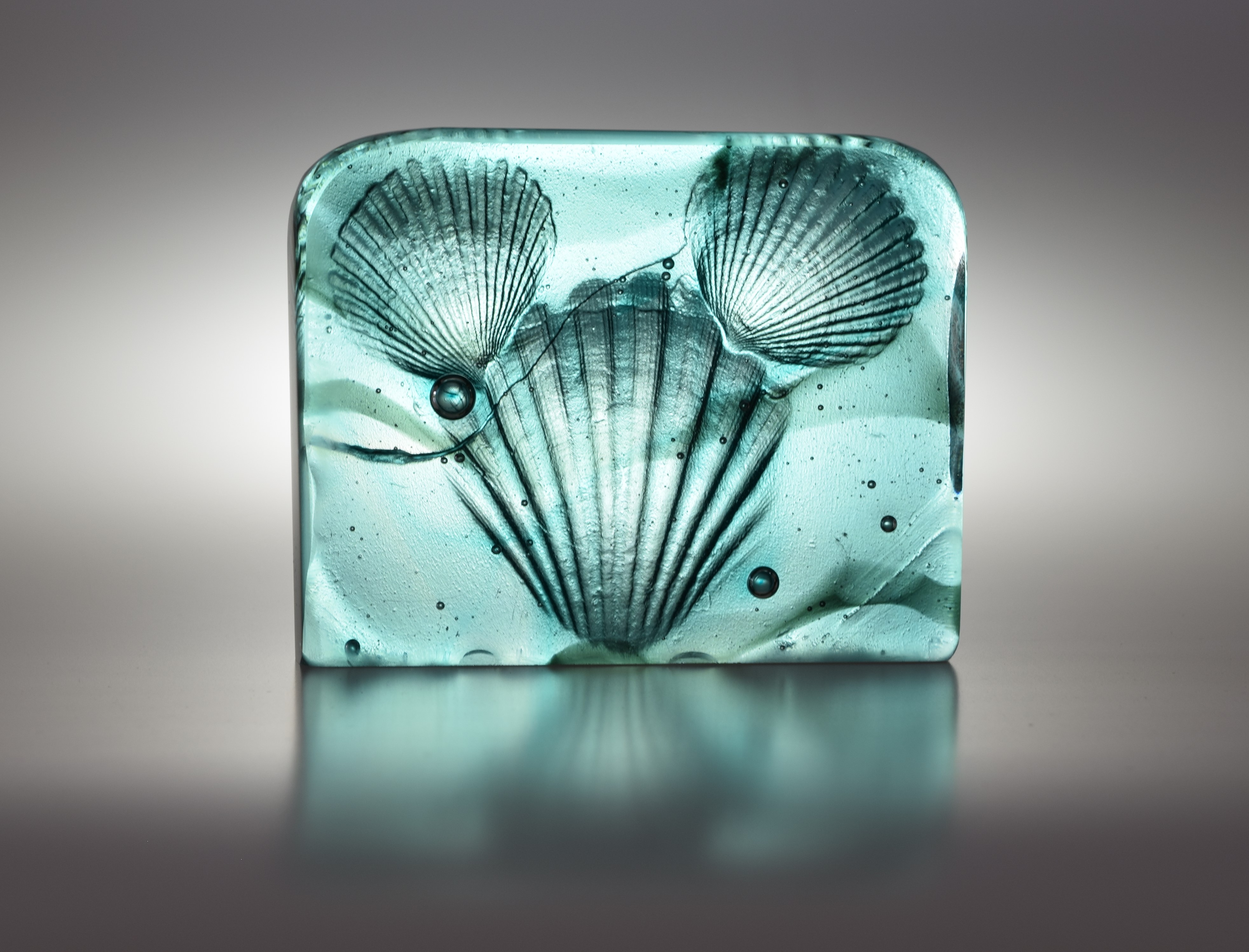 Shells, pearls and ocean waves - cast using Bullseye glass , M.Wilson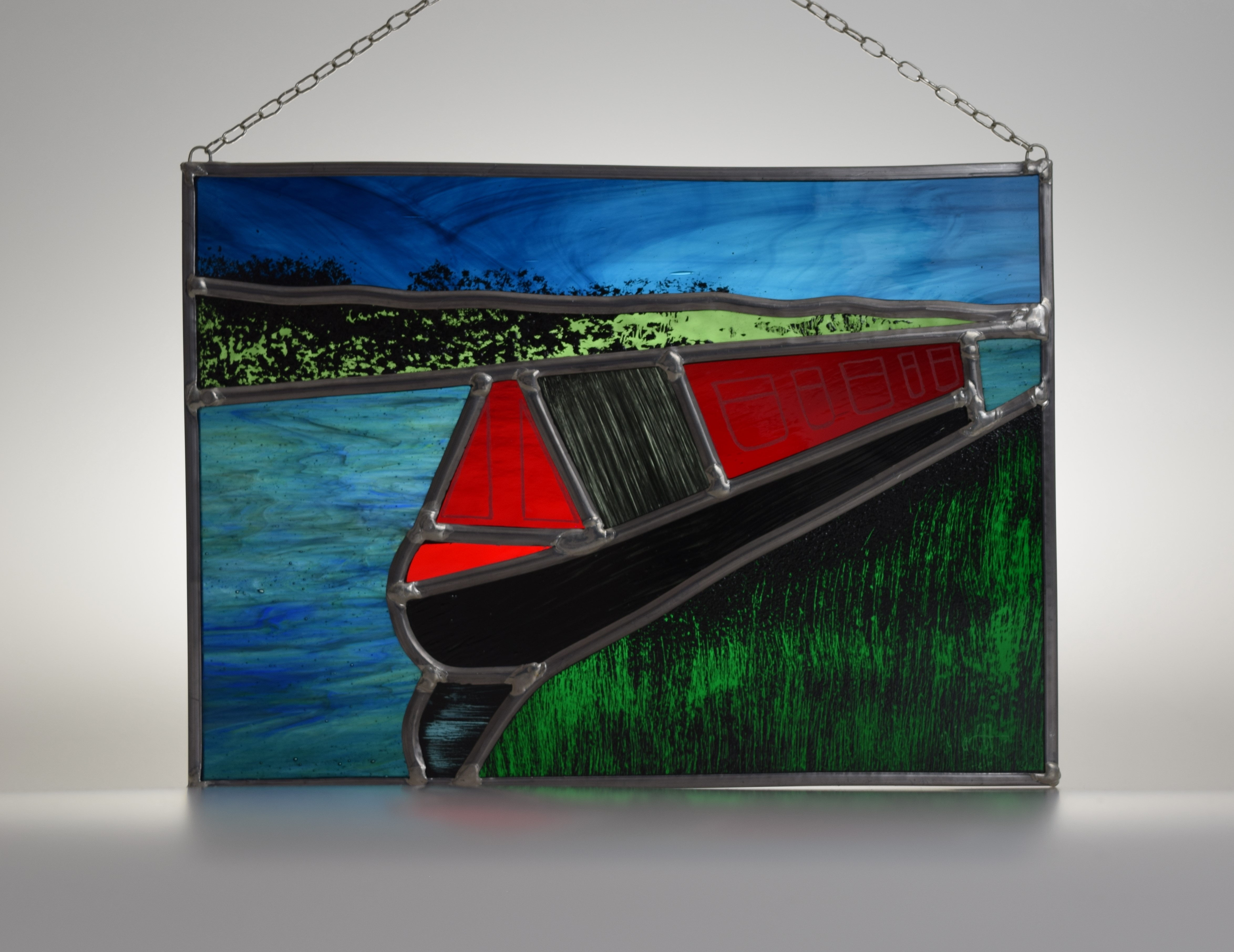 A peaceful evening mooring - leaded stained glass , M Wilson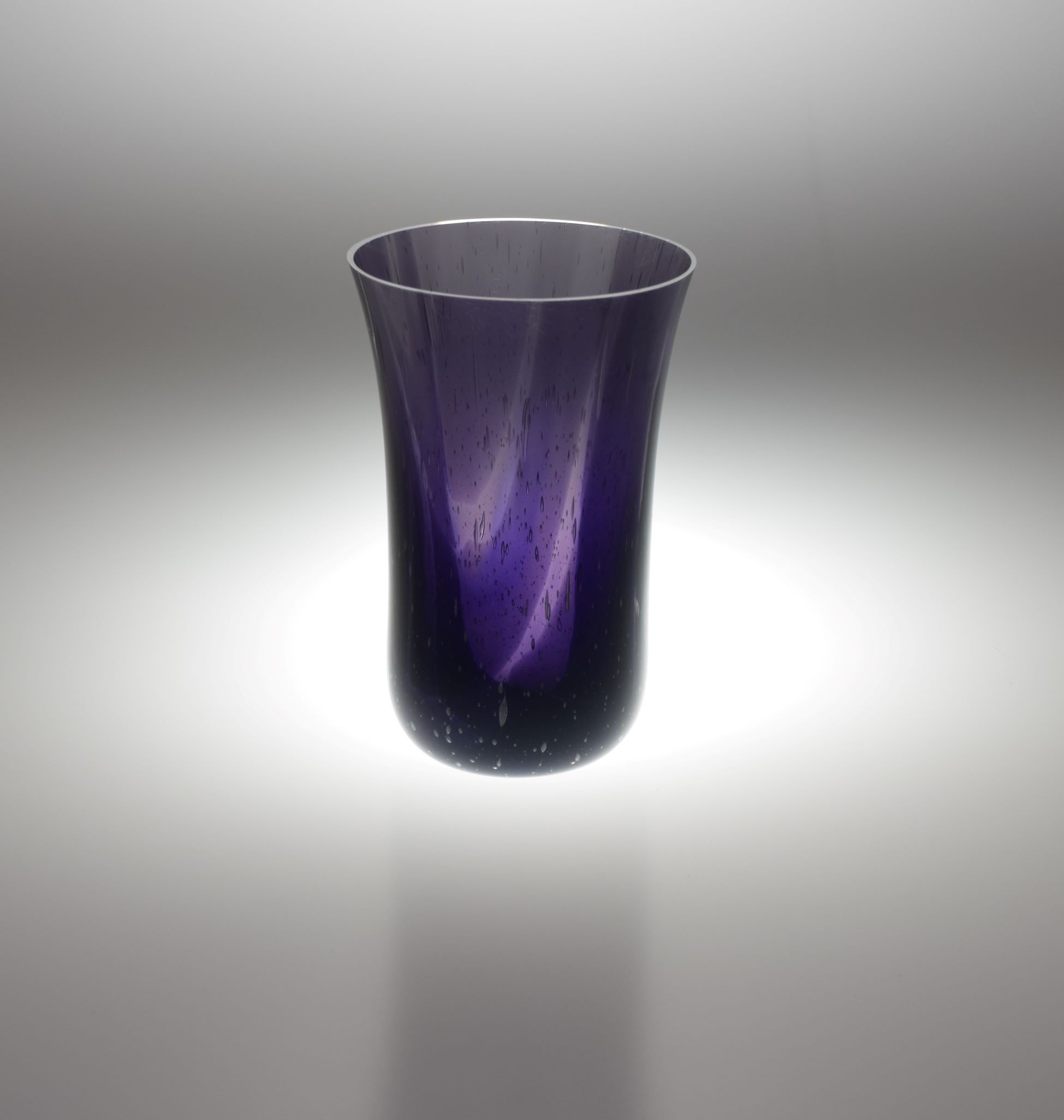 Purple drop-out vase, Bullseye glass , M.Wilson
Cast glass gourd and lime, Bullseye glass , M.Wilson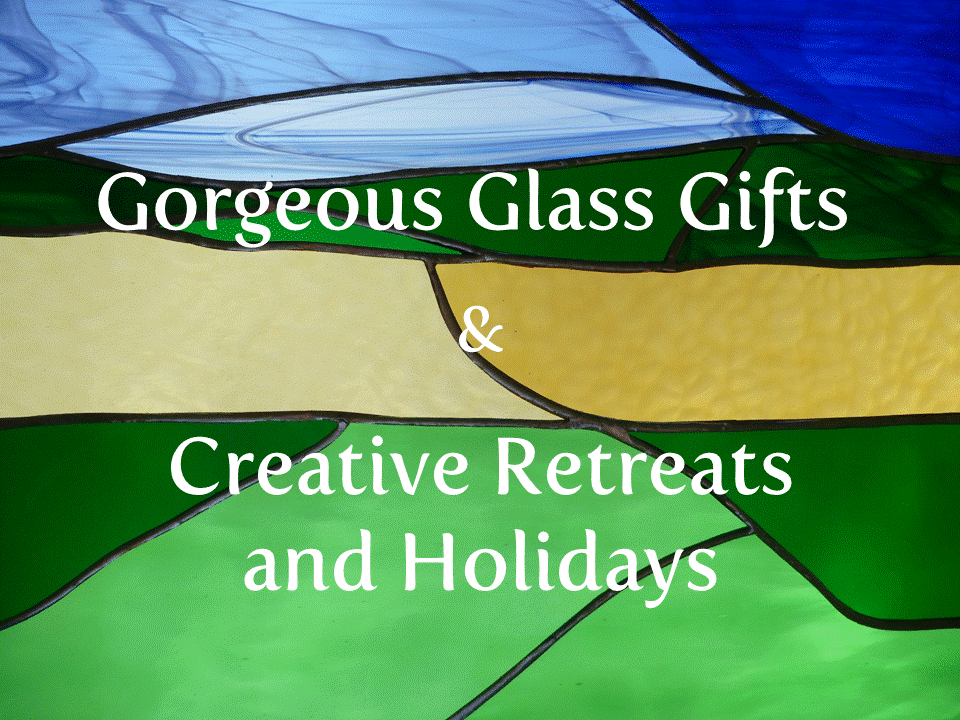 Creative Retreats and Holidays , M. Wilson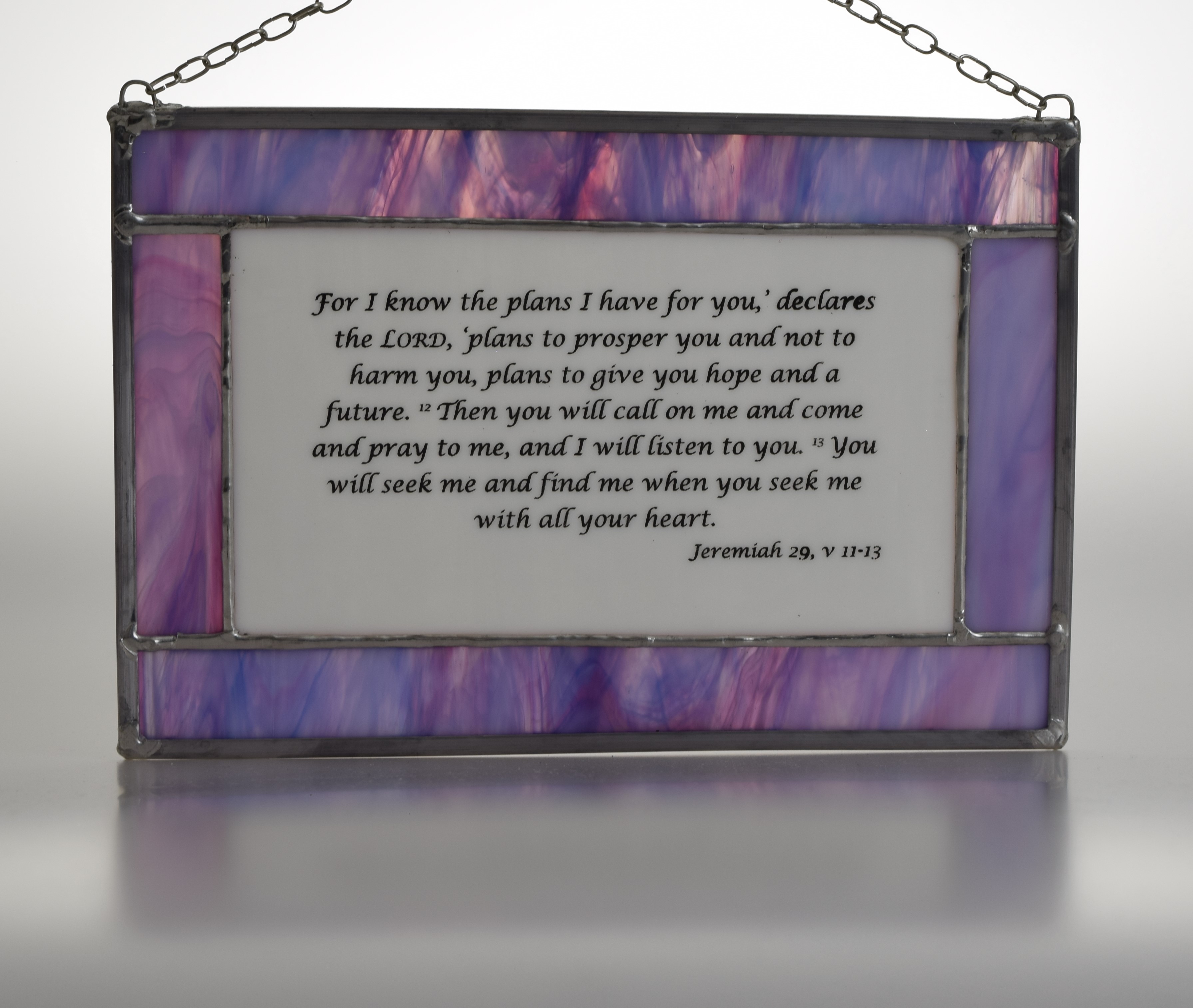 For I know the plans I have for you , M.Wilson