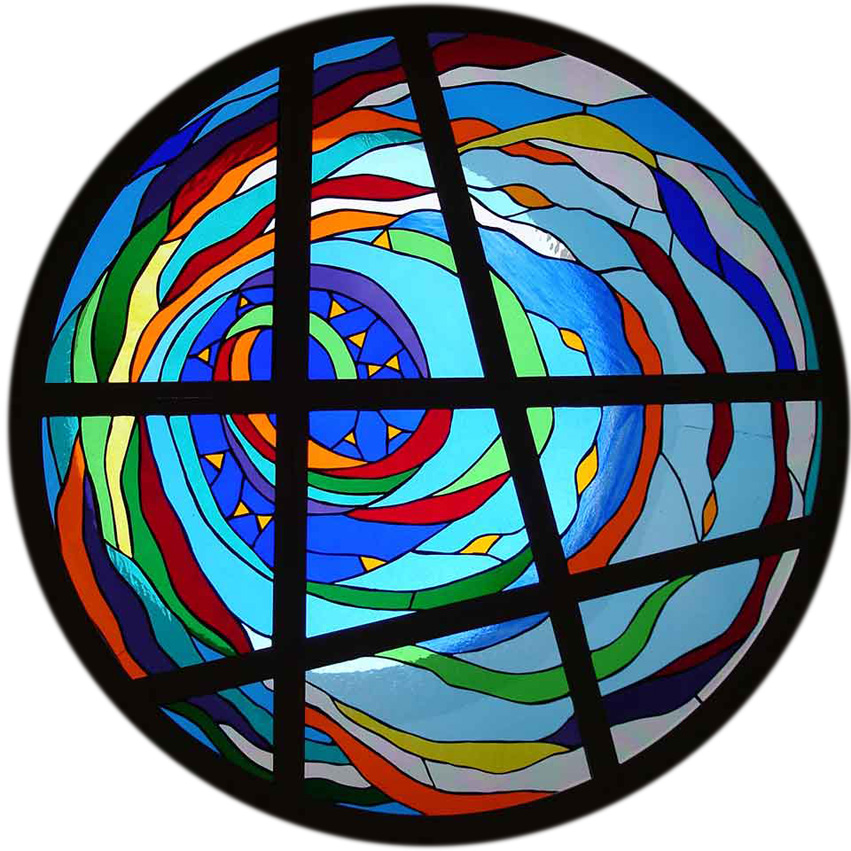 Stella Chadwick
I work mainly in leaded stained glass but also enjoy playing with fused glass jewellery and inclusions into my leaded work ,and 3-D items in tiffany (copper-foil and solder) , making quirky, individualised pieces and sculptures. I like to use my precious resources well, and upcycle leftover pieces into vases, flowers and various hanging items.
I recently took part in an Open Studios event, which had to be virtual so I have developed a youtube channel – Cracking Glass. Of the several films, this one shows a variety of pieces installed in my house
https://youtu.be/dS0hIveJd74 ,and others show work in progress. I particularly love working with lead , creating the individual design required to fit a specific location and the style and taste of the customer.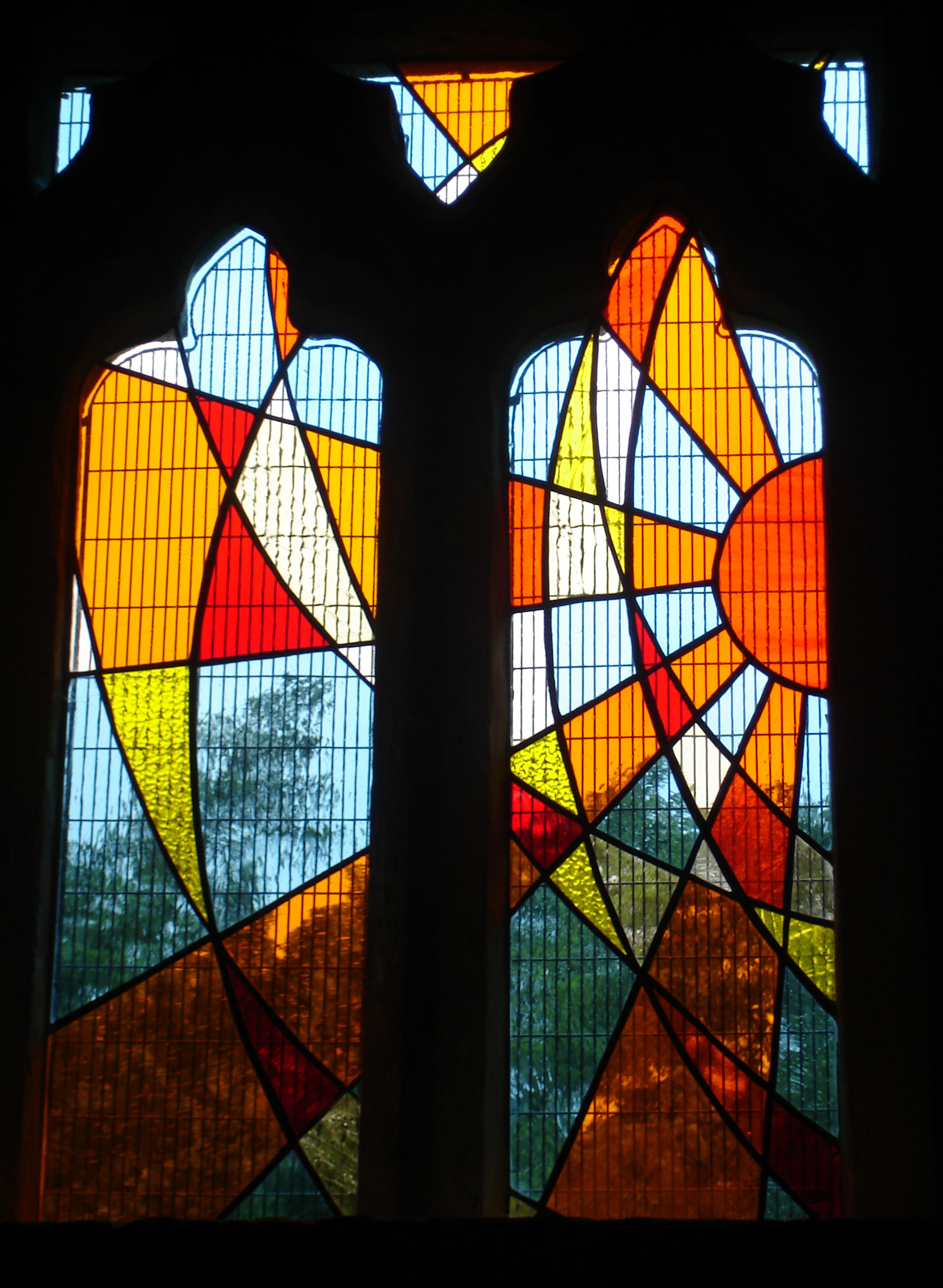 Bramcote Tower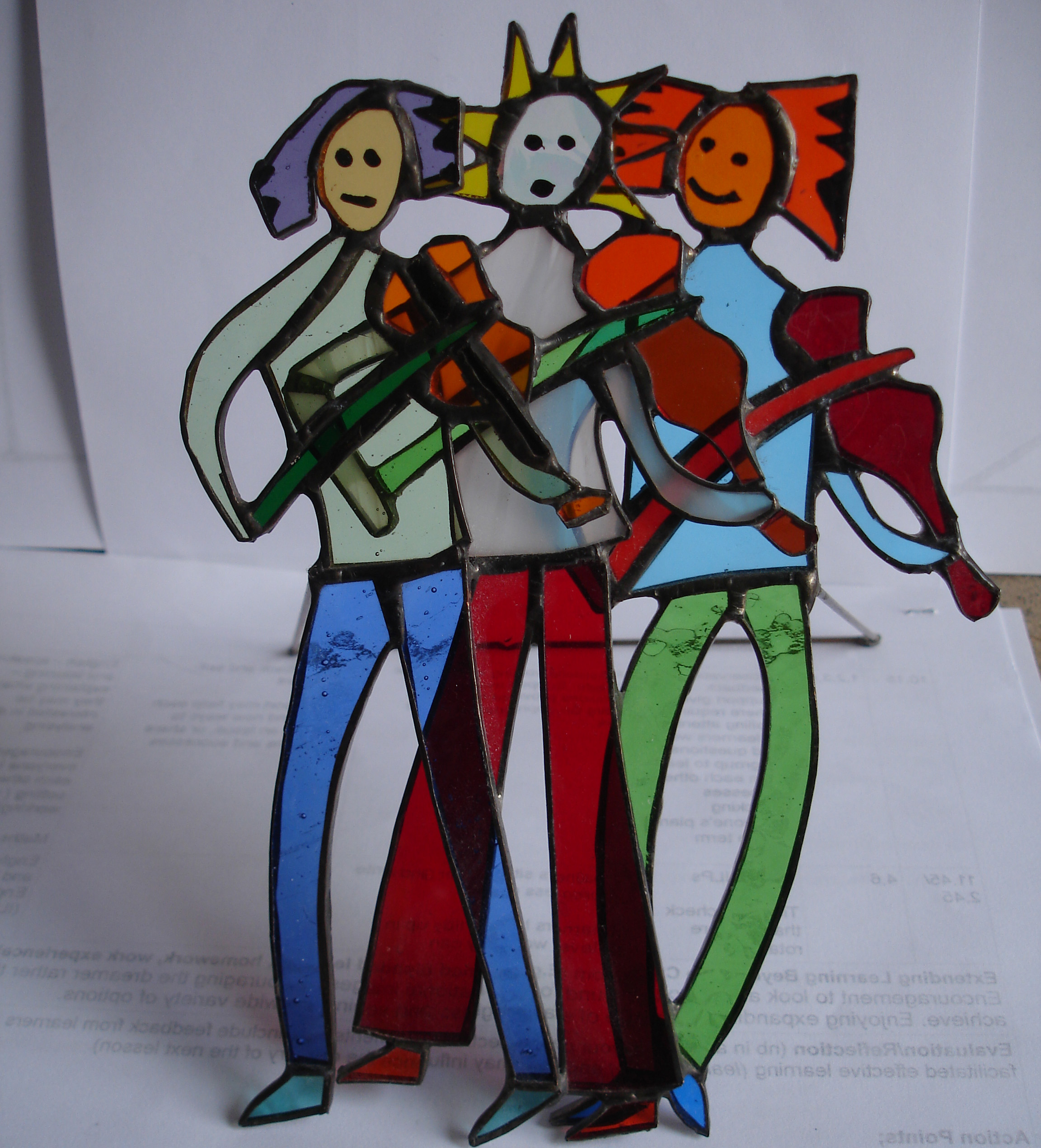 Me, myself, I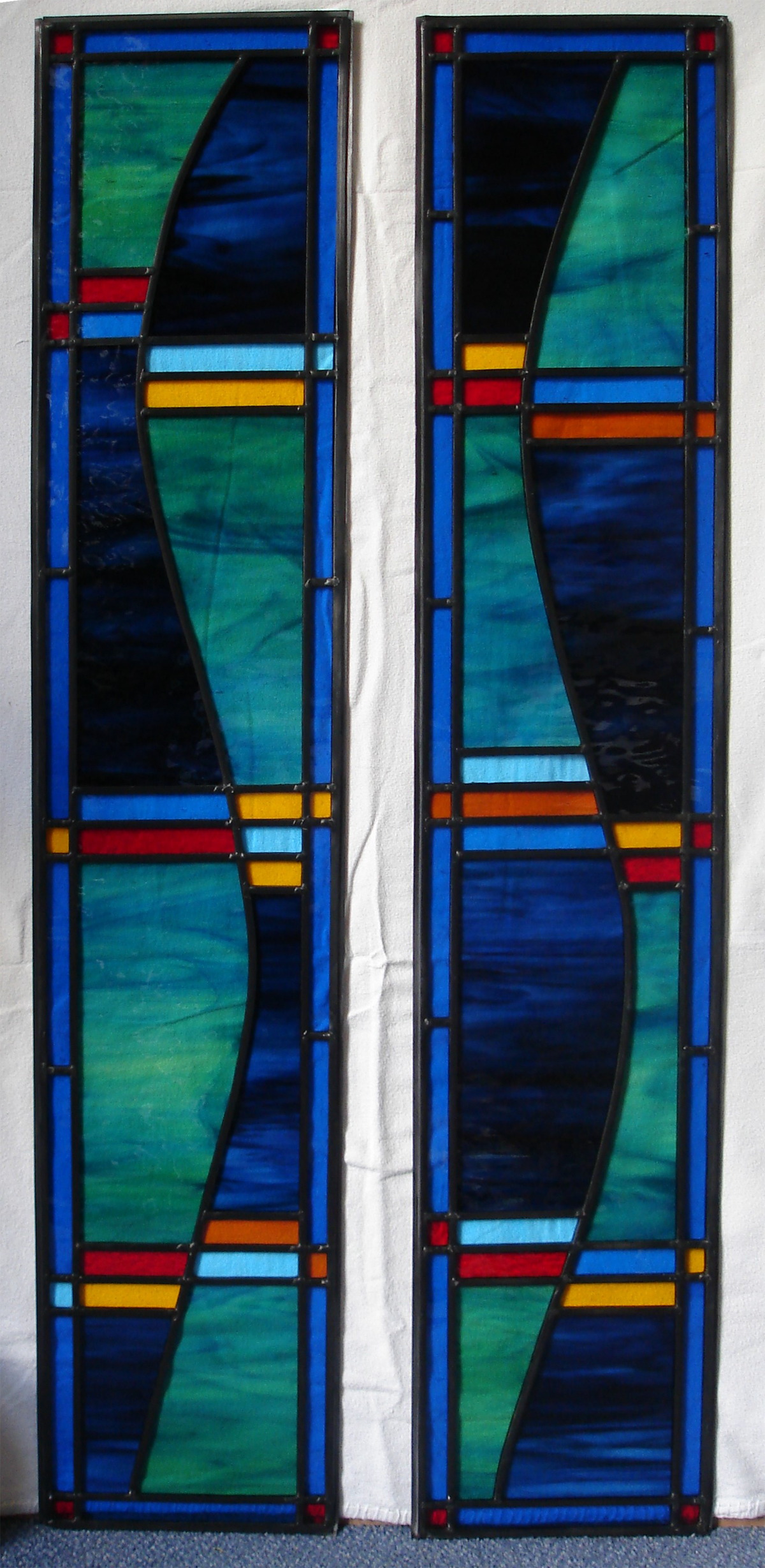 Double wave windows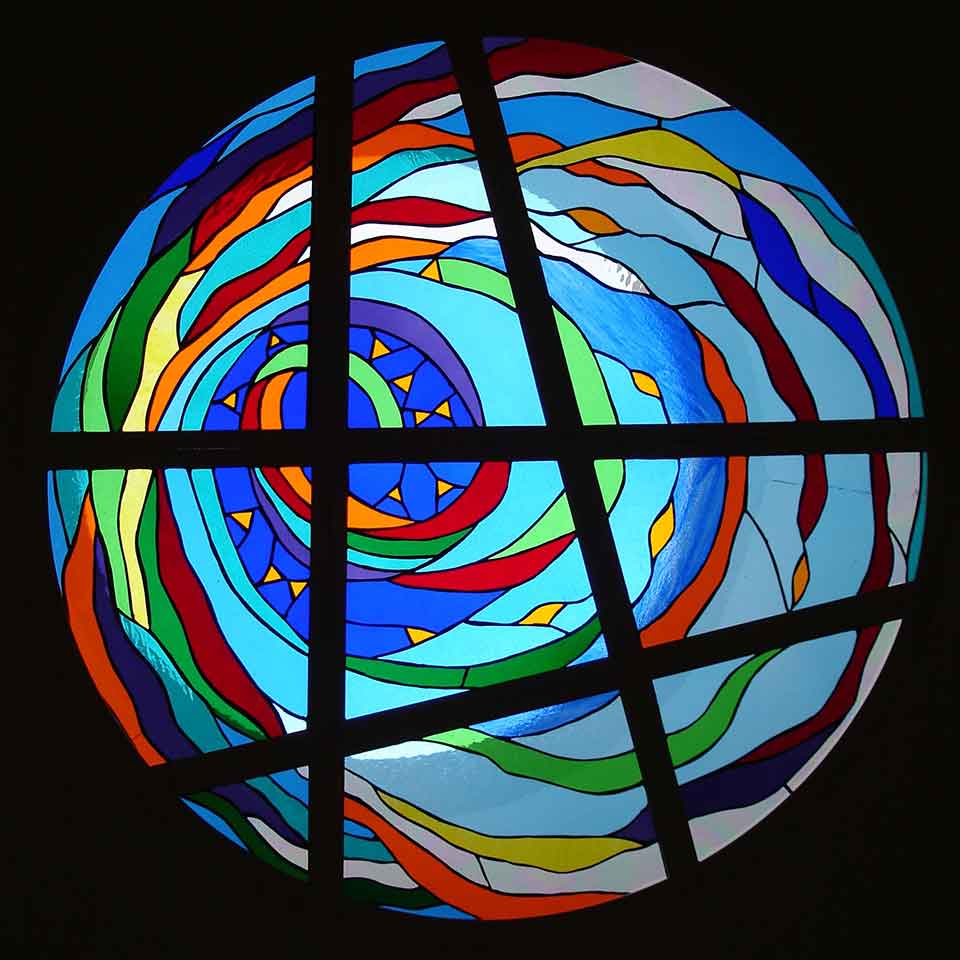 Hurricane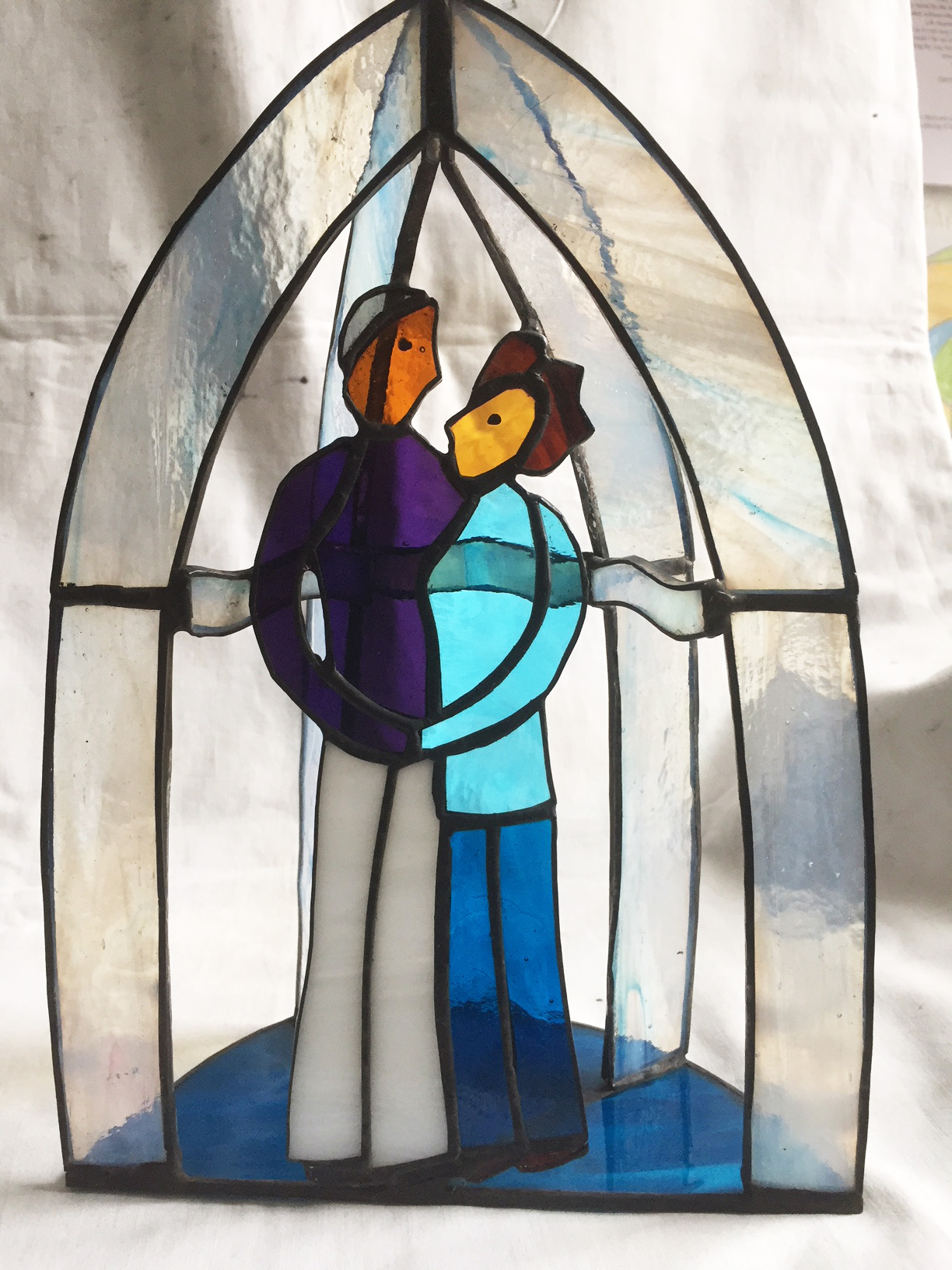 Vicki and Tap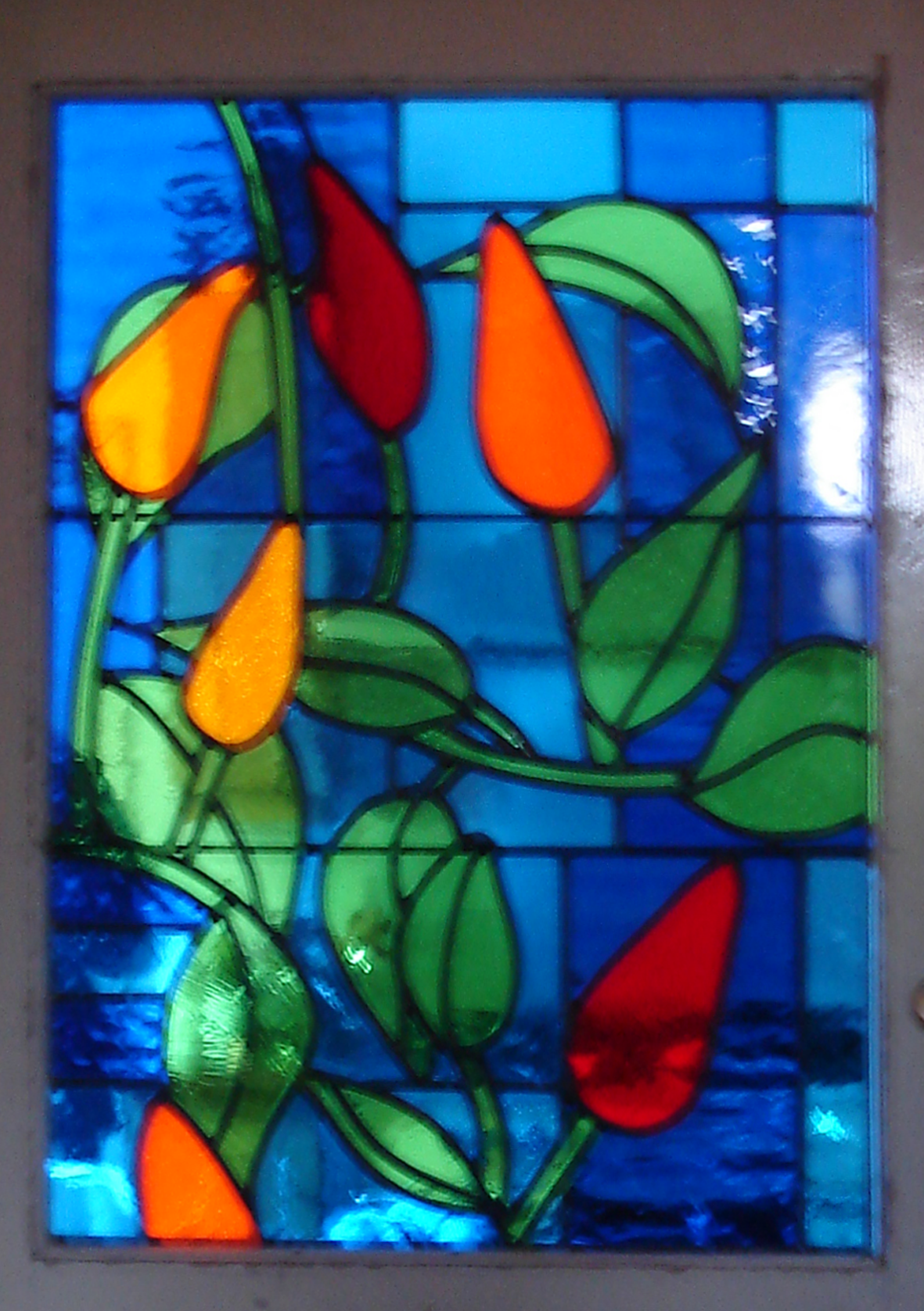 Chilli window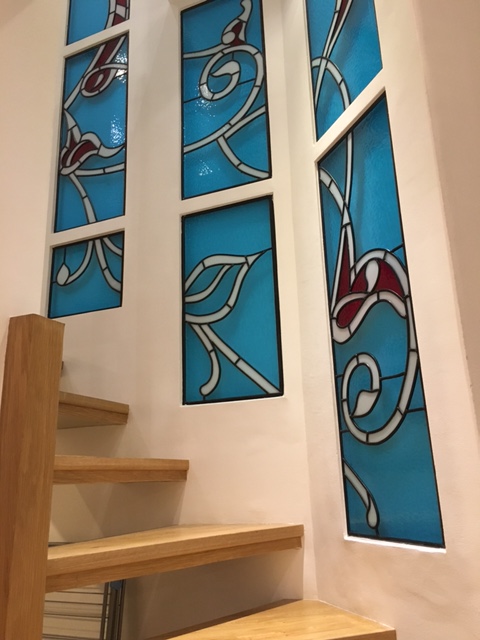 Stairway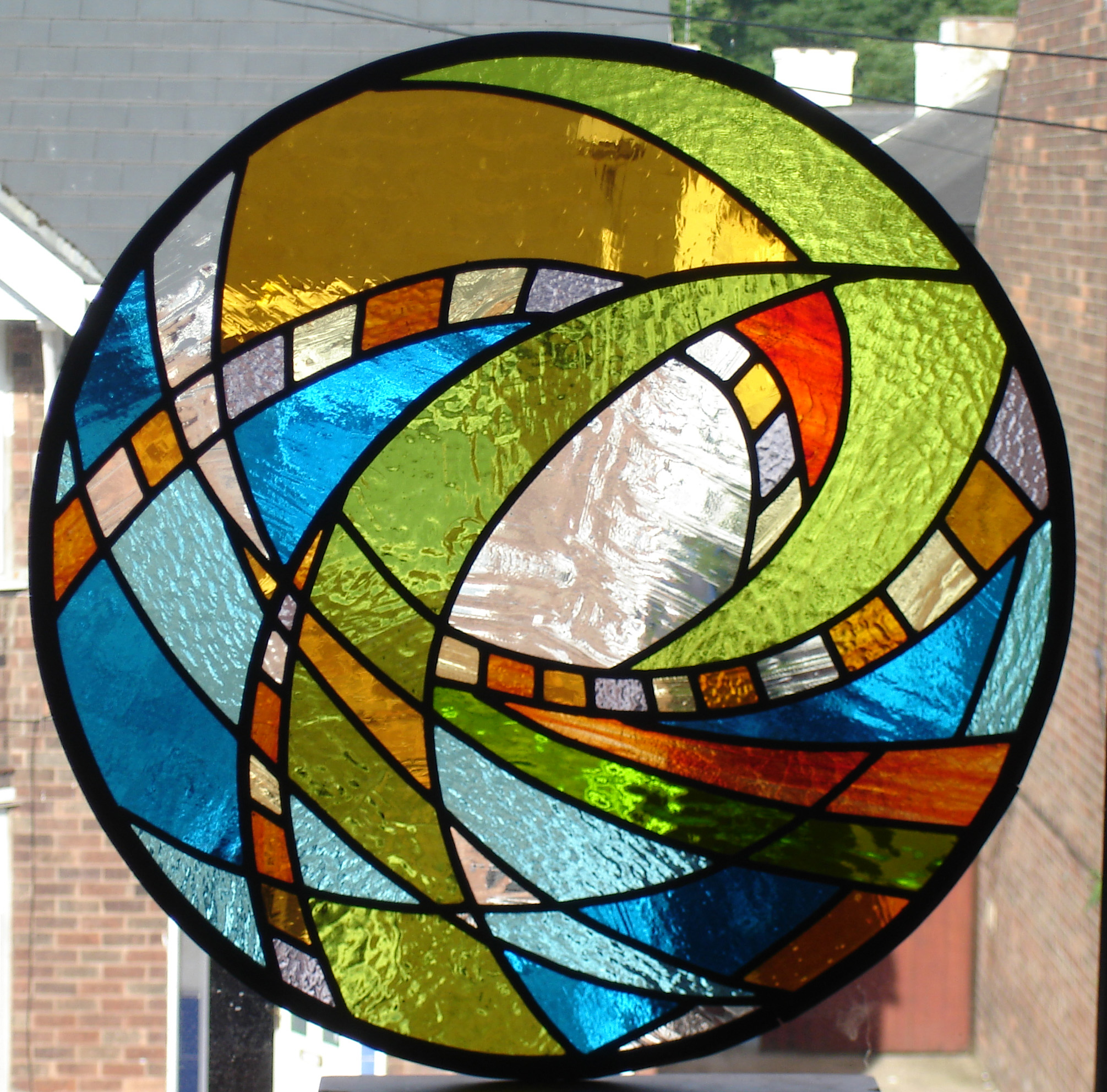 Andrea front door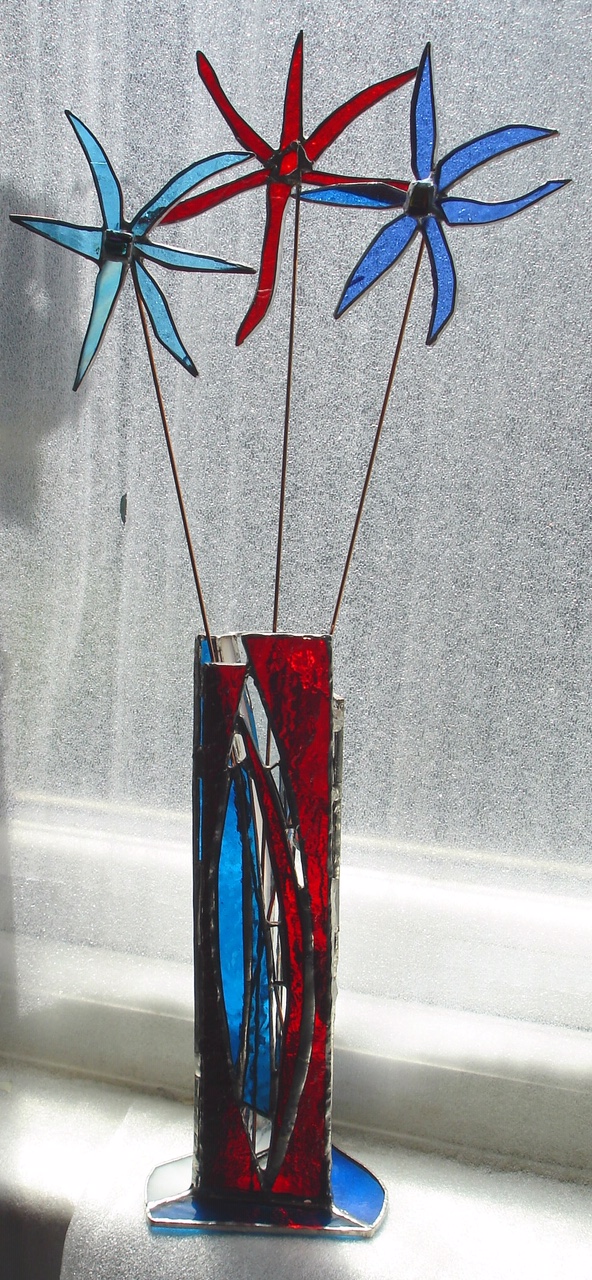 Scrap vase and flowers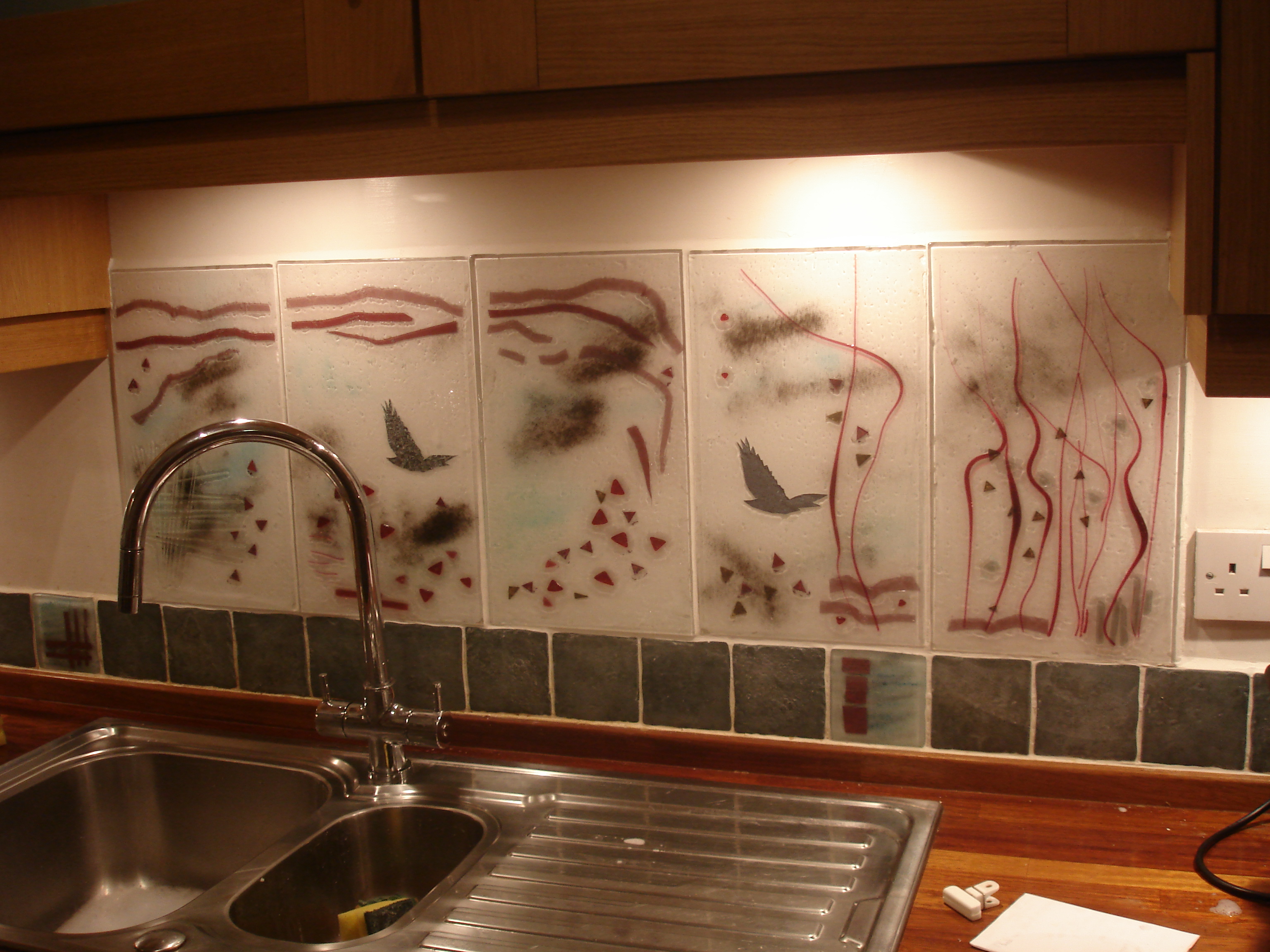 Fused splashback