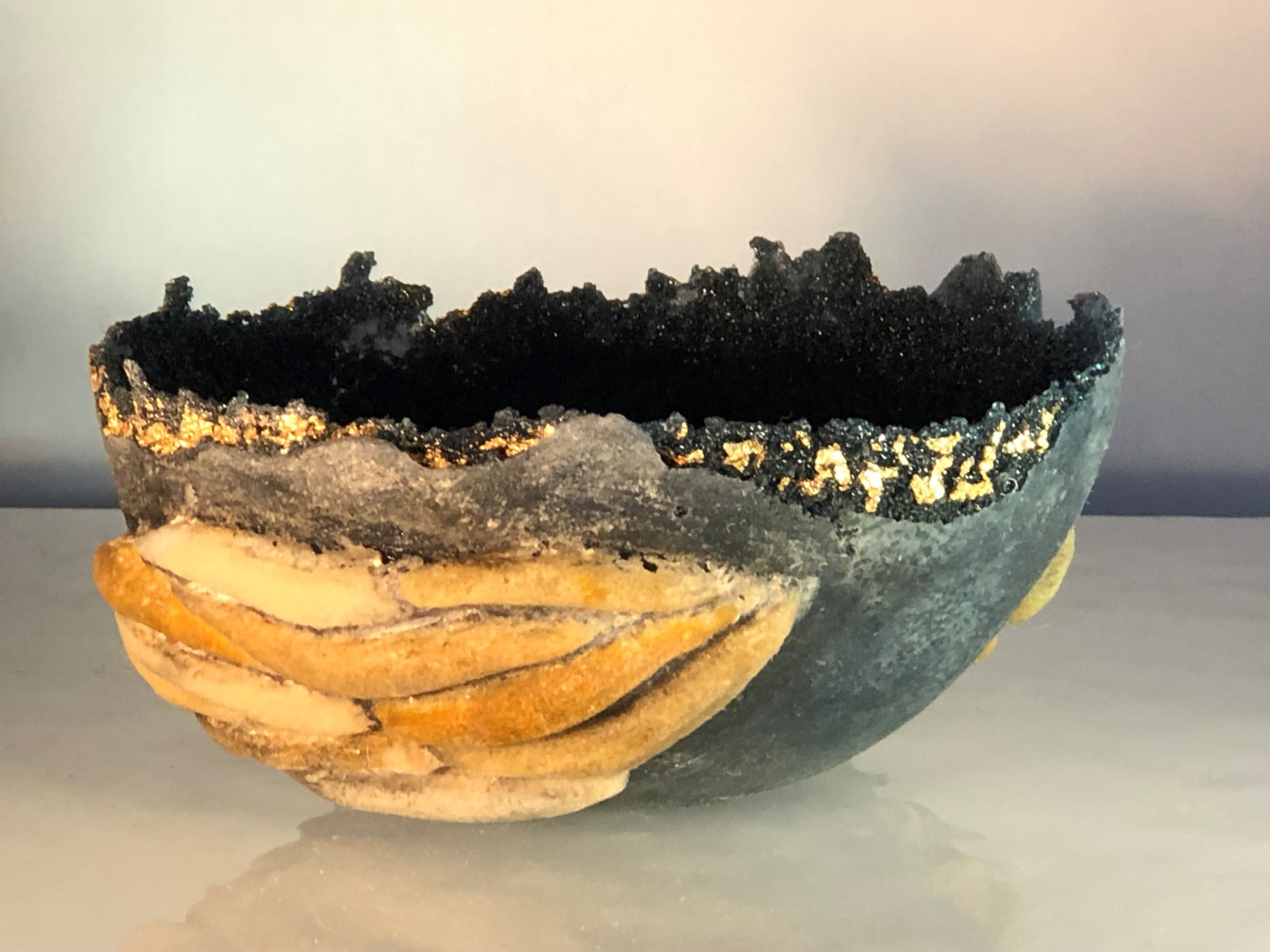 Email:chimenetaylorglass@outlook.com
Technique:Casting, Kiln work, Painting
Occupation:Artist
Discipline:Fine art, Sculptural
Areas of Interest:Exhibition, Techniques
Product:Commission, Fine Art, Sculpture
Chimene Taylor
I am a glass and textile artist living in Orkney. My work is mostly sculptural, working with patedeverre and exploring ways of introducing tapestry weaving to my glass sculptures. My inspiration comes from nature, my environment and landscape. I also enjoy conceptual art and here my background as a medical doctor has a major influence in my work.
I have been exploring ways of introducing tapestry weaving in my glass pieces and several of my sculptures are partly woven. This is an area which I plan to develop further.
Covid has had a major impact in my life both personally and professionally. The 'mask' is something I live with every day and I felt compelled to portray as a symbol of our lives over the last few years.
aqua , Chimene Taylor Glass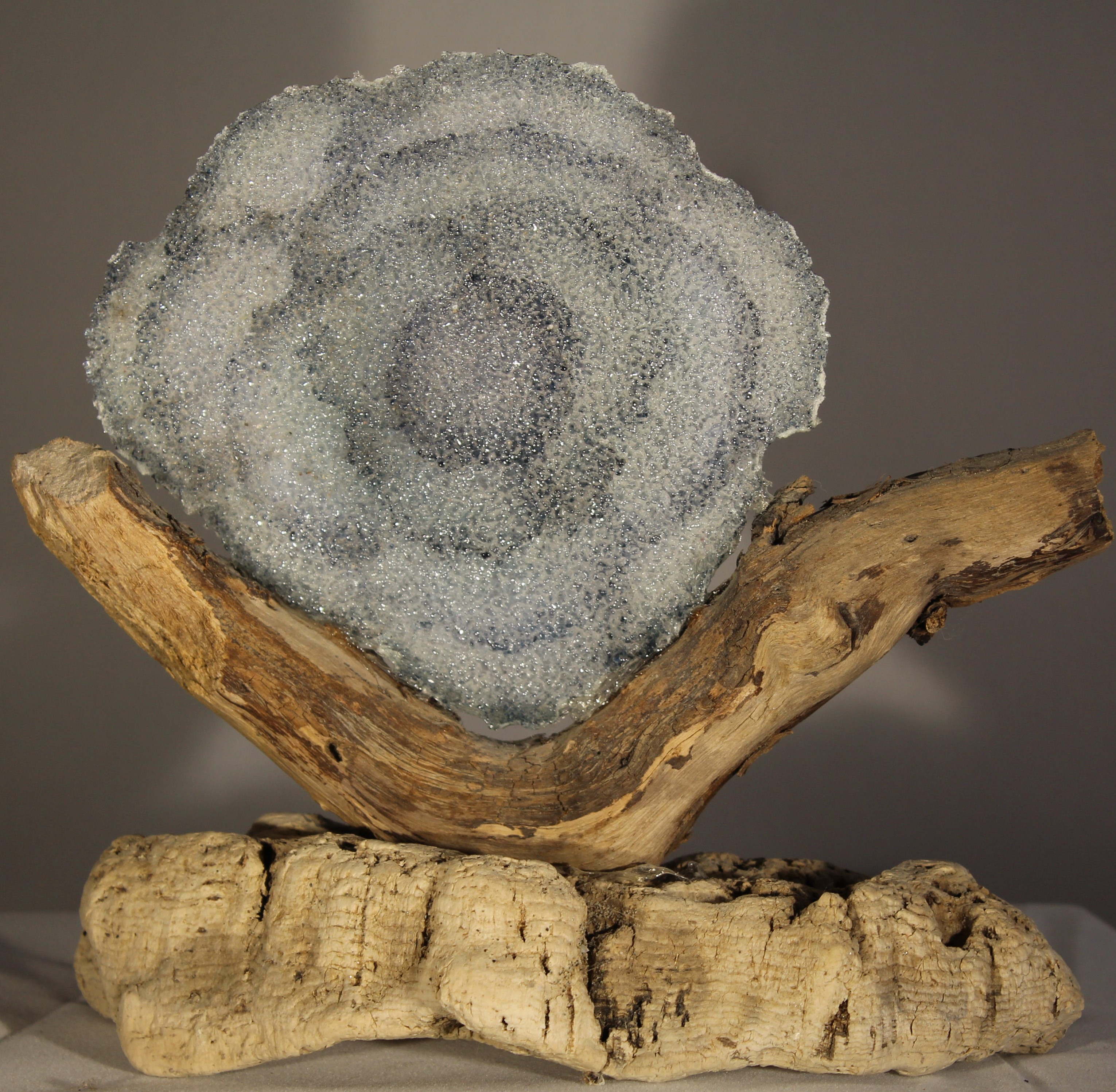 Sea flower , Chimene Taylor Glass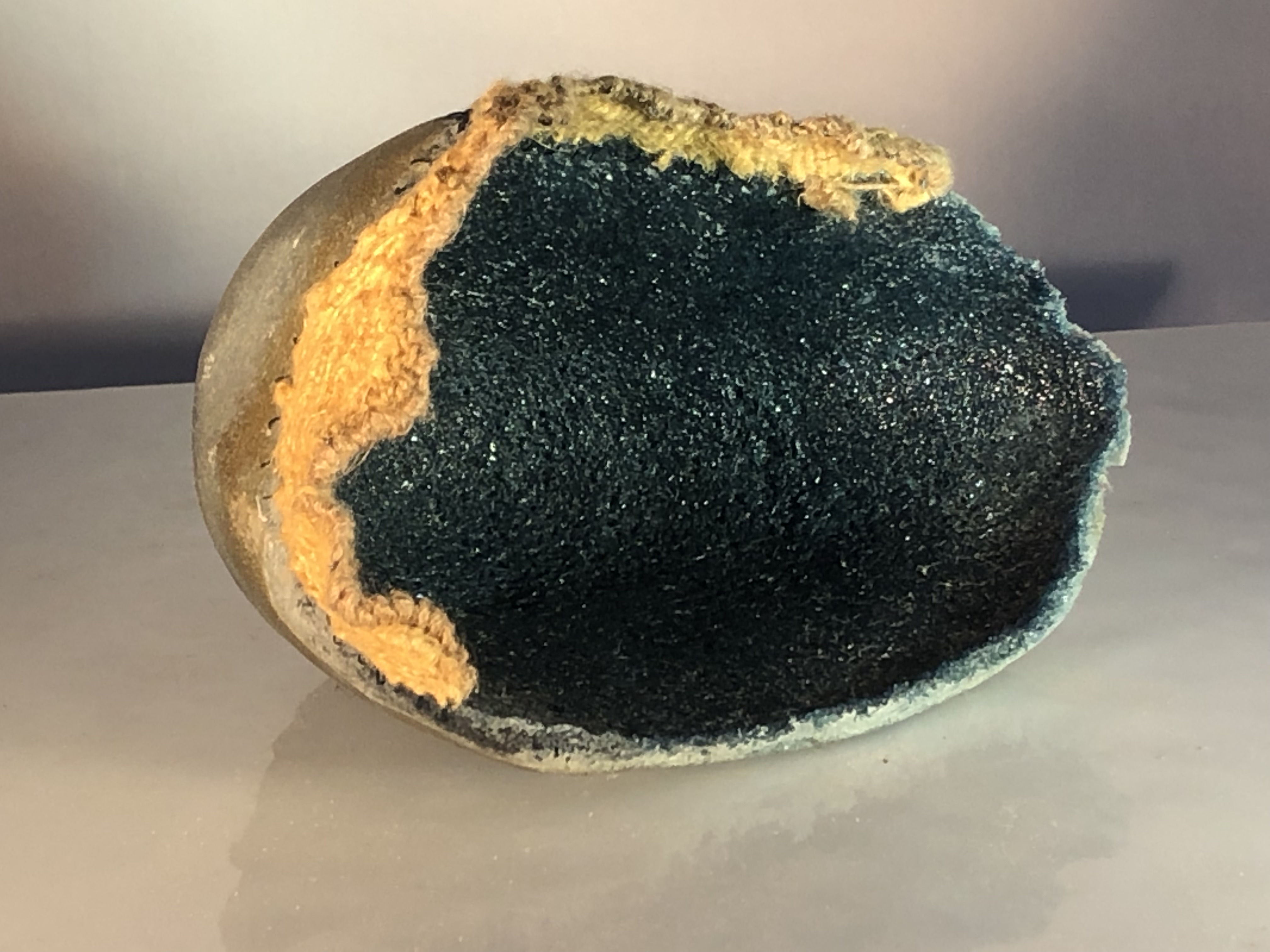 Crystallite , Chimene Taylor Glass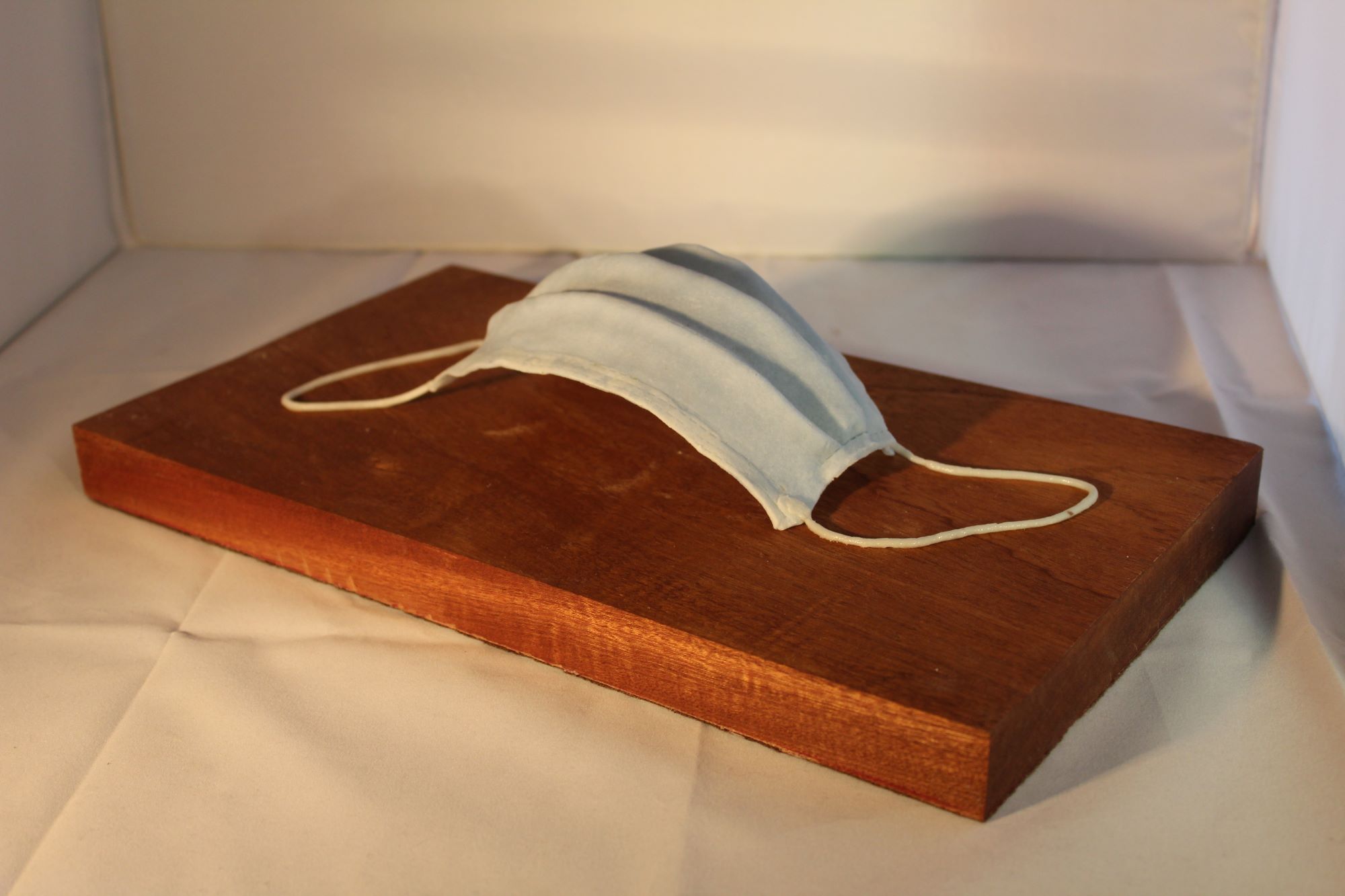 The New Norm , Chimene Taylor Glass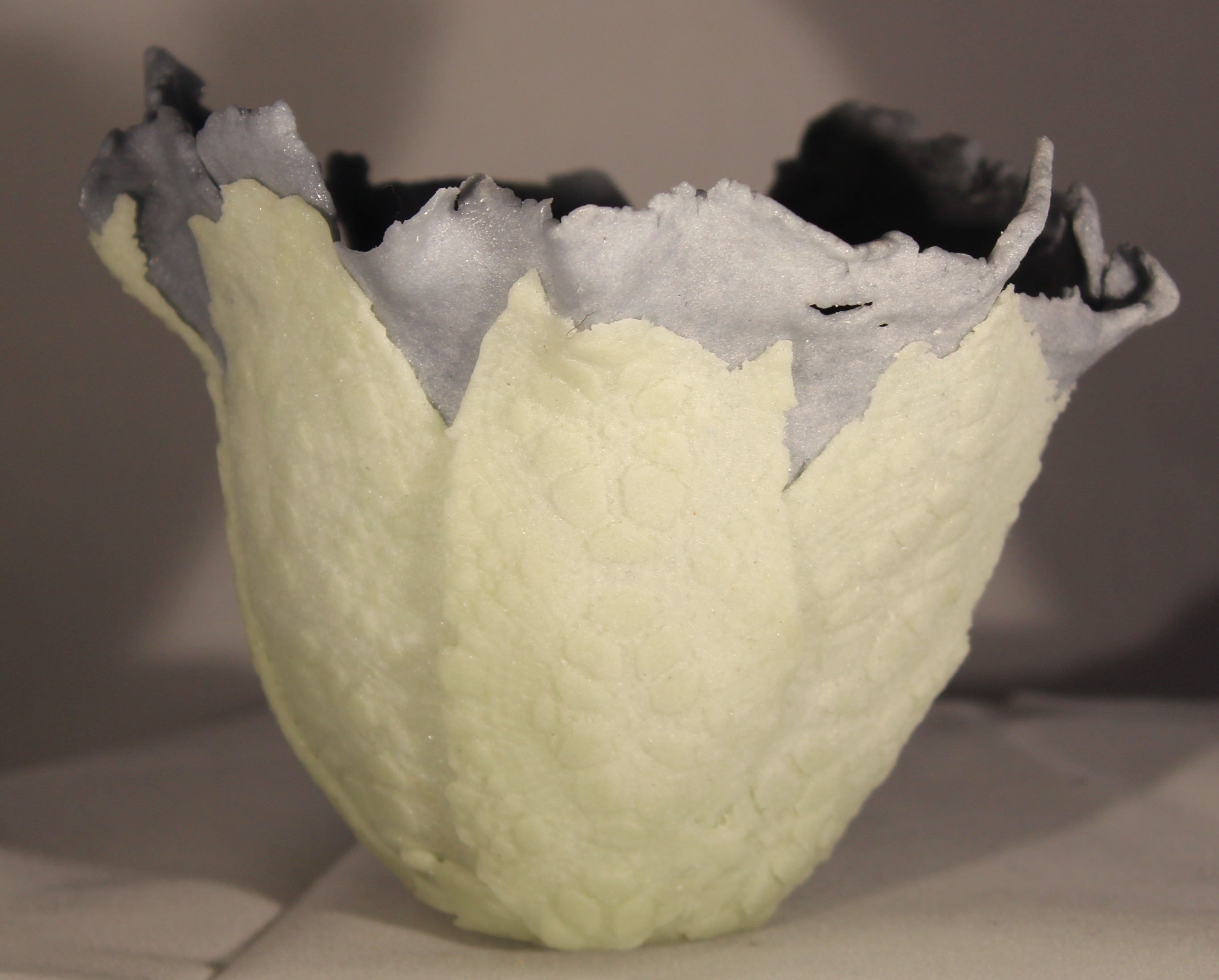 flower , Chimene Taylor Glass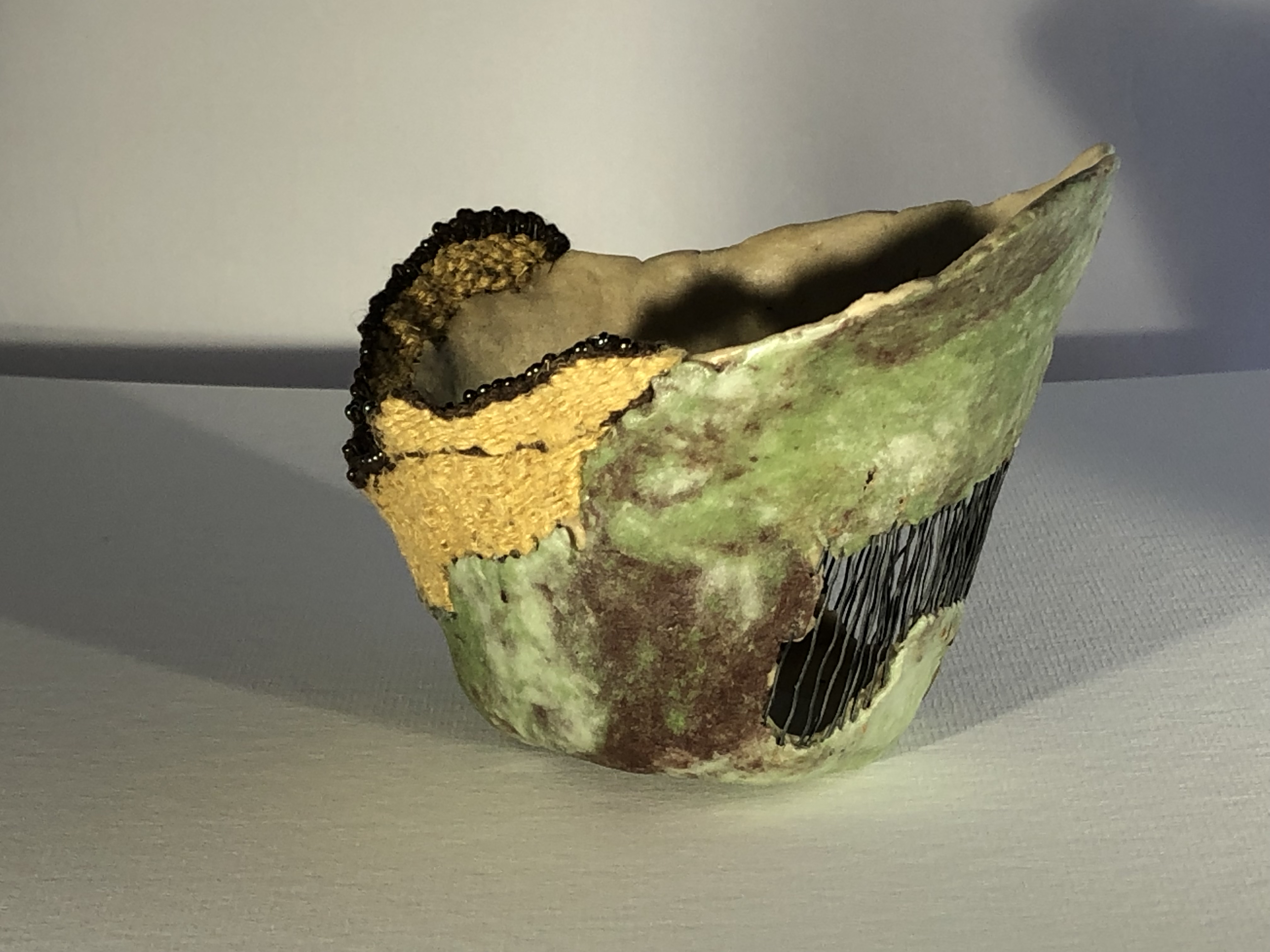 Organic , Chimene Taylor Glass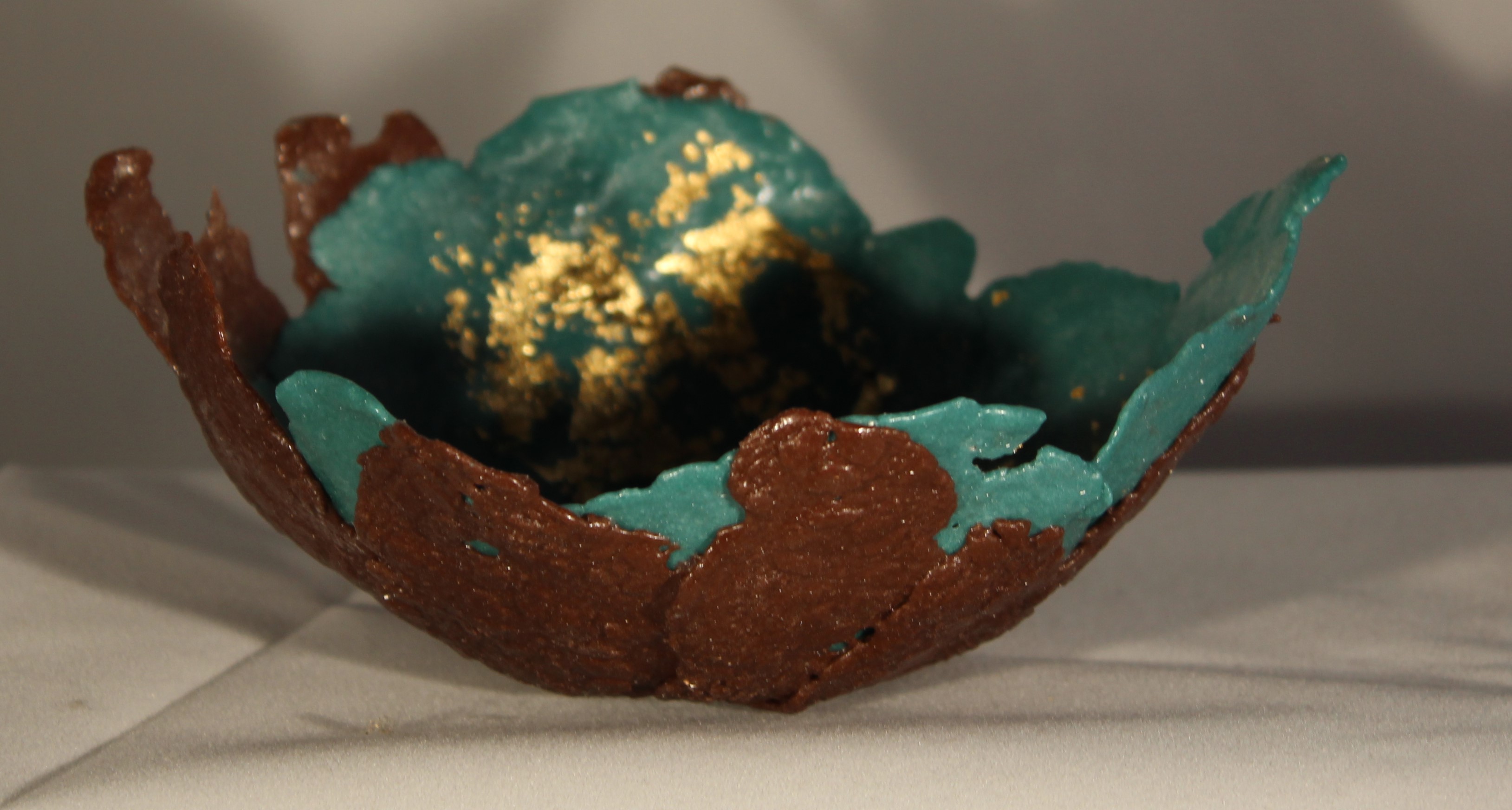 Brown bowl , Chimene Taylor Glass