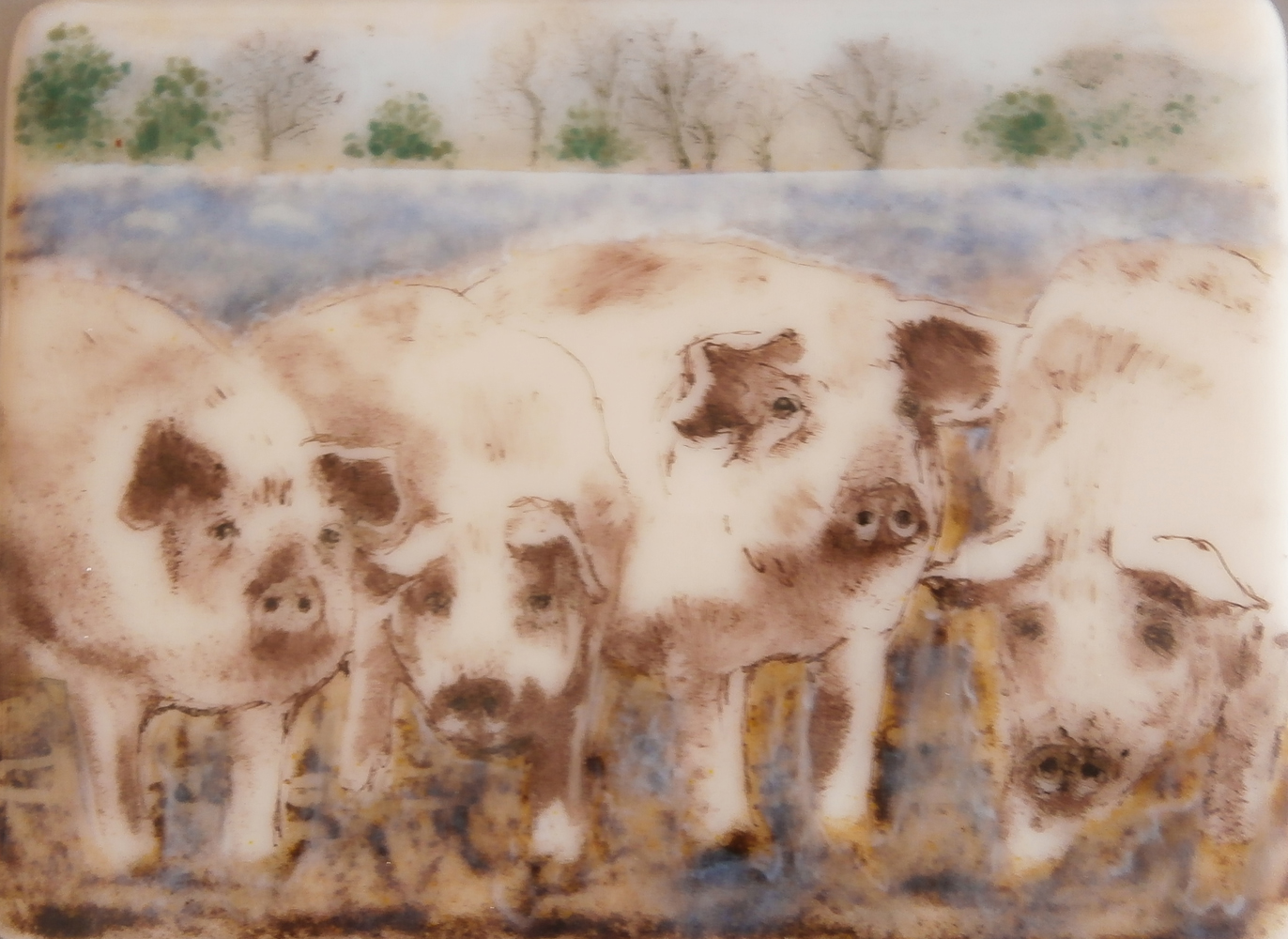 Email:info@mpjartglass.co.uk
Technique:Kiln work, Leaded and stained, Painting
Occupation:Artist
Discipline:Decorative, Fine art, Jewellery
Areas of Interest:Education, Exhibition, Techniques
Product:Commission, Fine Art, Jewellery, Lighting, Table ware, Wall pieces
Etsy.com shop name : MPJArtGlass
https://www.etsy.com/uk/shop/MPJArtGlass
https://www.etsy.com/uk/shop/MPJArtGlass
https://www.instagram.com/maureen.charles.52/
https://twitter.com/mpjartglass
https://app.cambridgeopenstudios.co.uk/discover/artists/maureen-charles
https://www.facebook.com/maureen.charles.733
Maureen Charles
I studied at Ravensbourne, then at Leicester where I first blew glass. A lifetime later, I find I'm again working with glass. Mostly I'm fusing, sometimes to make pictures, sometimes slumping, often something else entirely. I'm exploring and learning, surprised and delighted with glass, and always finding something new.
See my Instagram account for pictures of most recent work and work in progress: maureen.charles.52
During 2021 I started selling my glass at the Lux Gallery in Edgbaston, Birmingham – https://luxgallery.co.uk.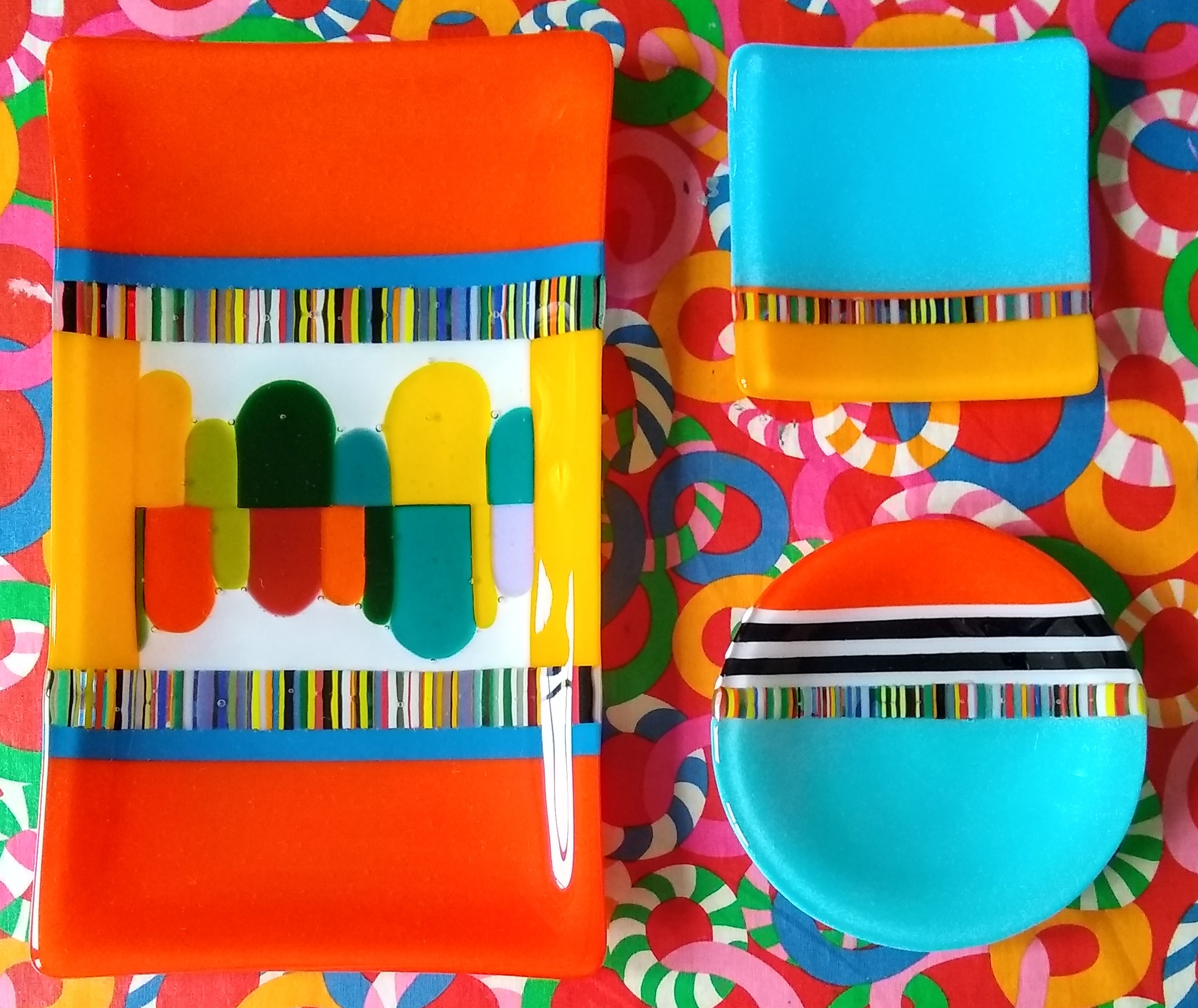 3 dishes - Maureen Charles , Maureen Charles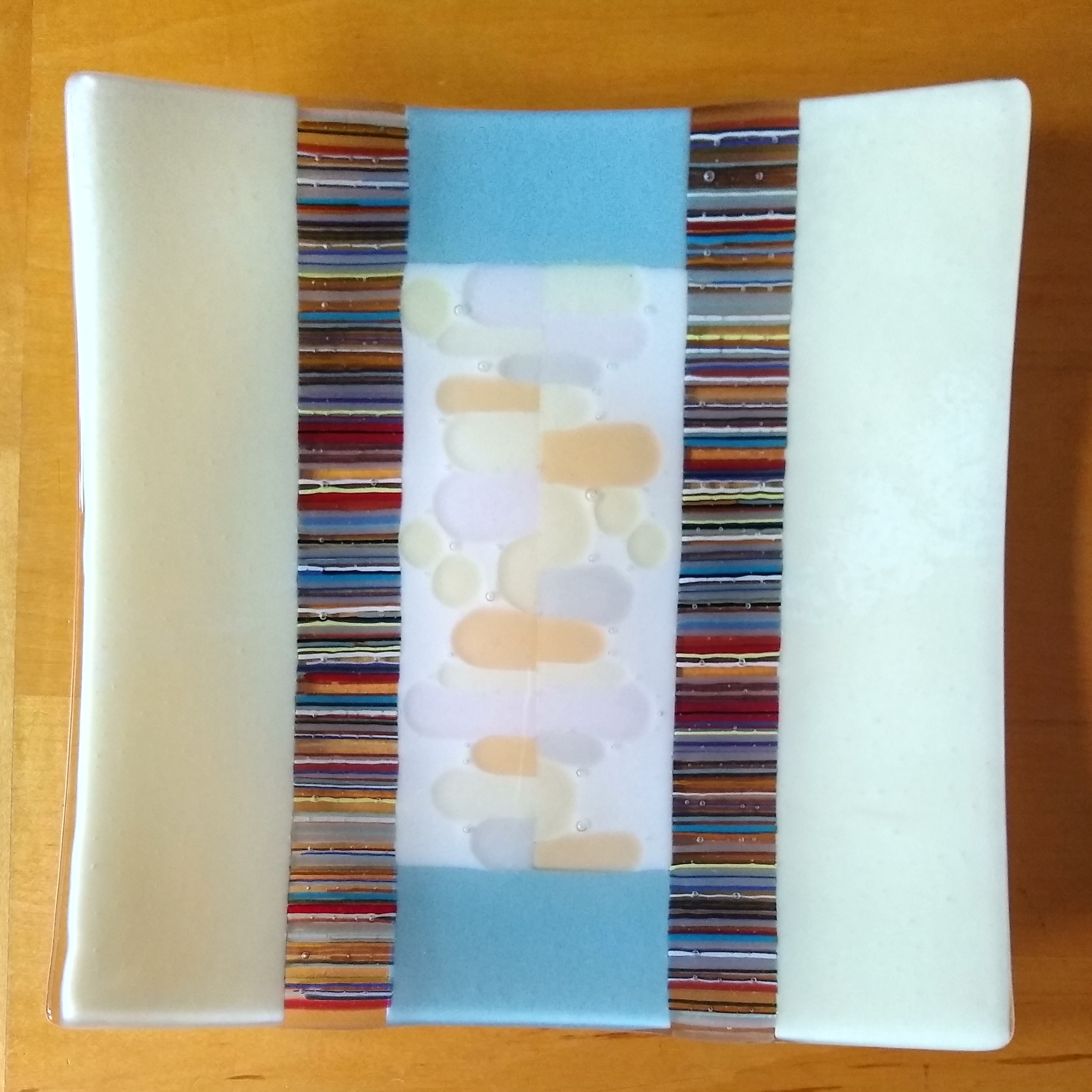 Muted stripes - Maureen Charles , Maureen Charles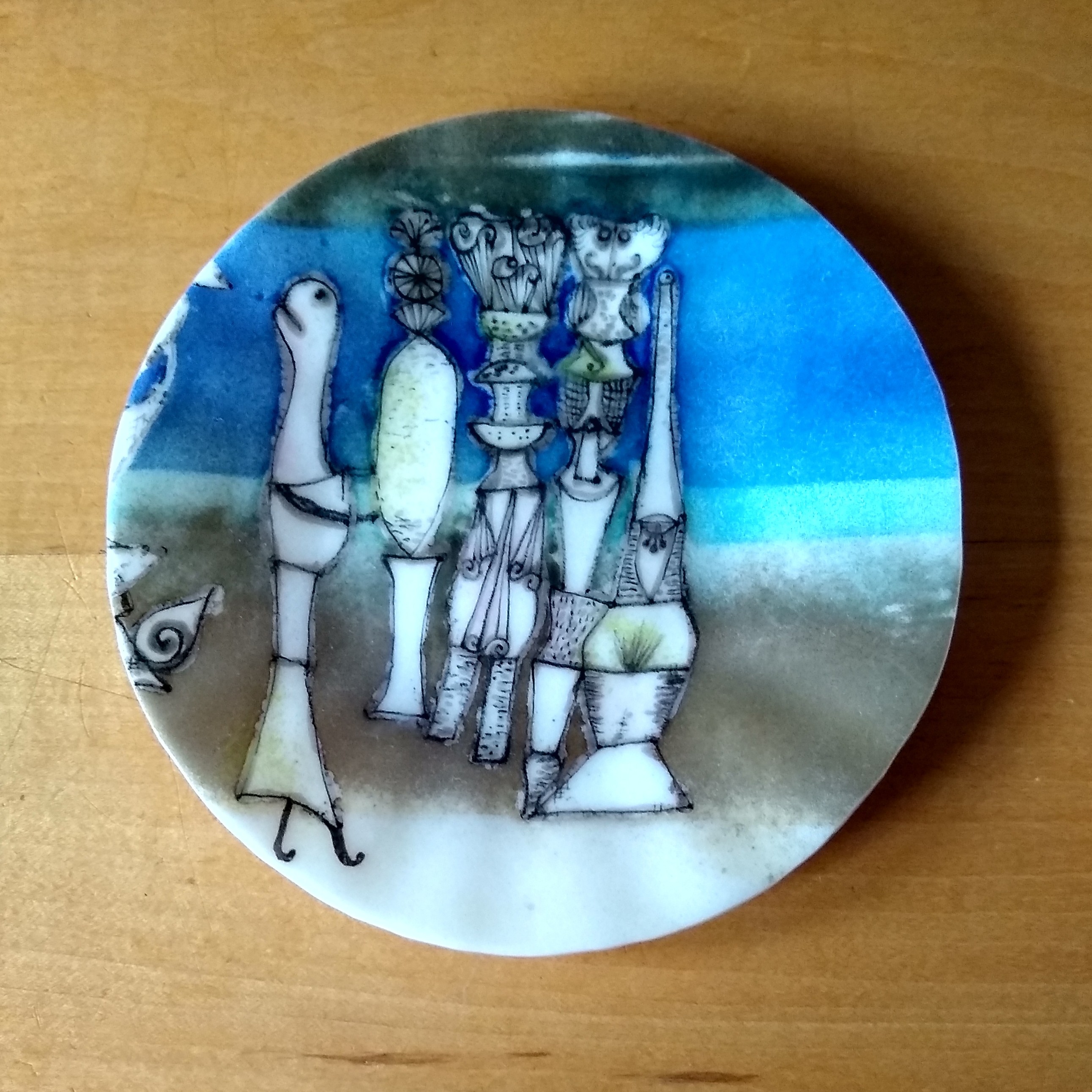 Comedy - part - Maureen Charles , Maureen Charles