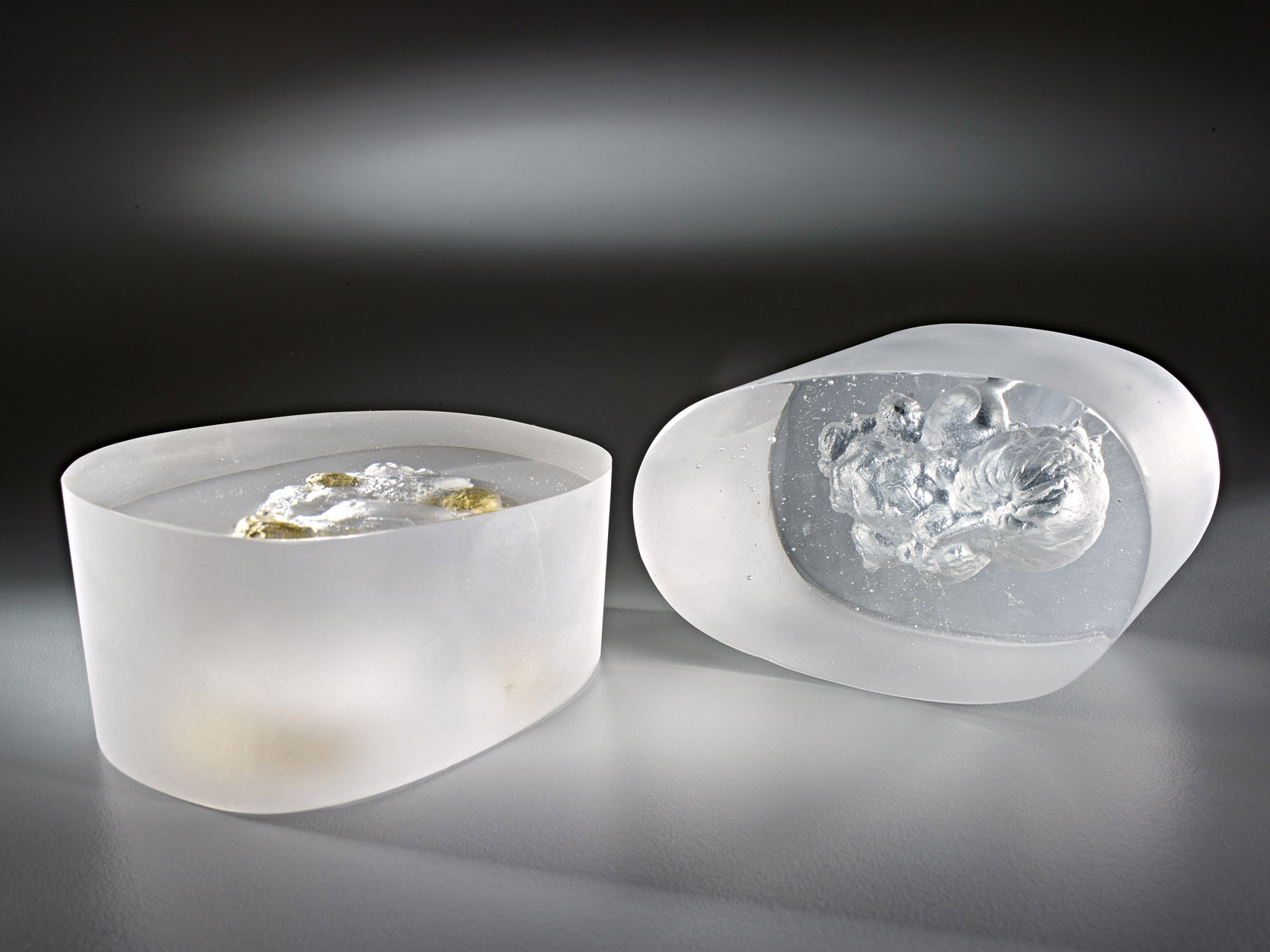 Effie Burns
Currently based in Whitby, I established my first glass studio in 1999 and my practice has been continually evolving since then. I enjoy exploring traditional skills such as casting and engraving to create sculptural objects. The themes of my work include fairytales, feminism and the natural world. I have exhibited my work nationally and internationally including shows with Contemporary Applied Arts in London and the Crafts Council in Tokyo.
Last year I received a 'Developing Your Creative Practice' grant from Arts Council England which allowed me to explore new techniques from gilding to core casting. This has had a huge impact on the work I am making now during Covid-19. I have been collecting natural objects gathered on walks and transforming them through the burnout process into tiny unique cast glass sculptures. To find out more you can find me on Instagram @effieburnsglass.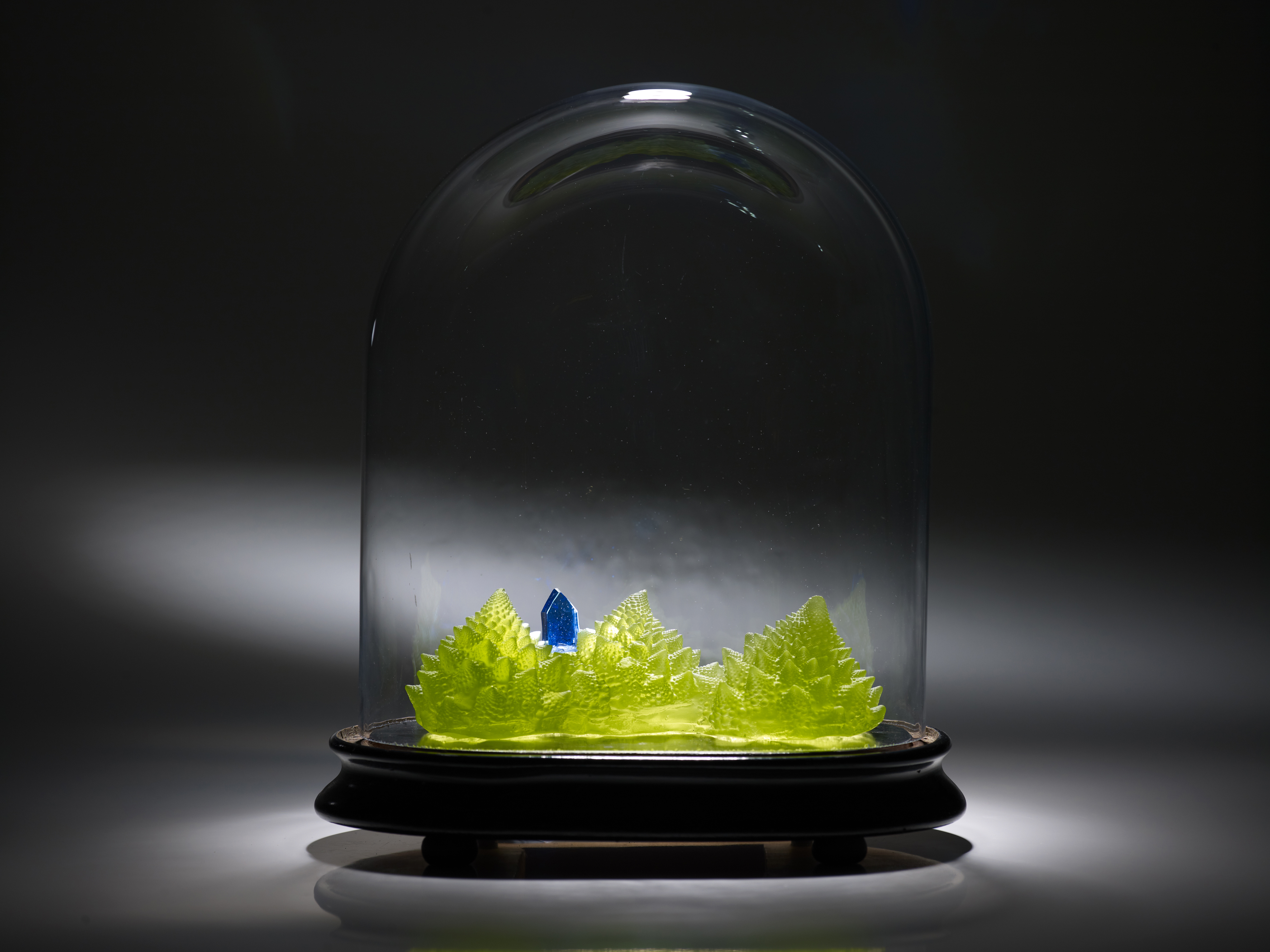 'Undercover XII', cast and polished glass in an antique glass dome.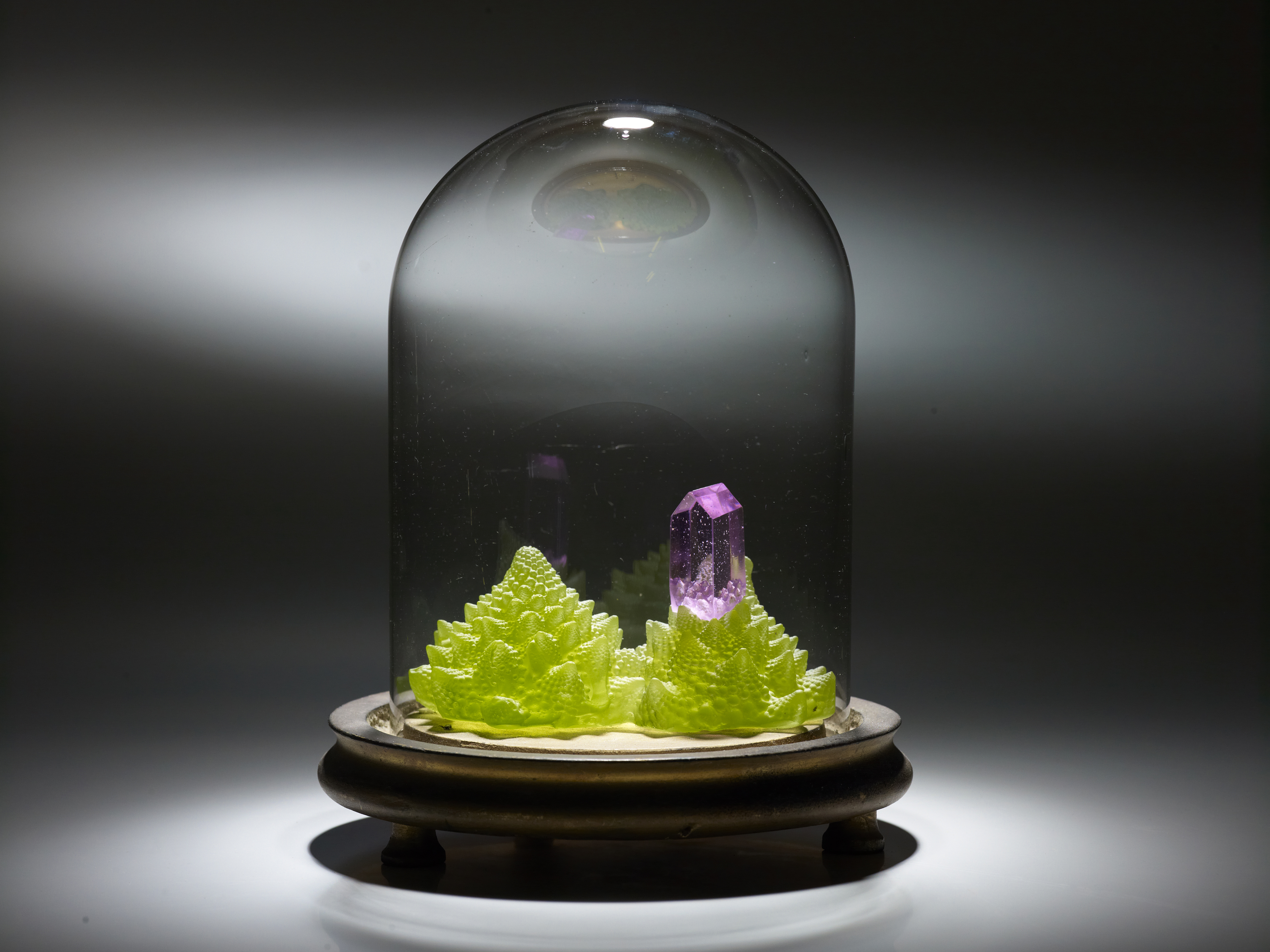 'Undercover XIII', cast and polished glass in an antique glass dome.