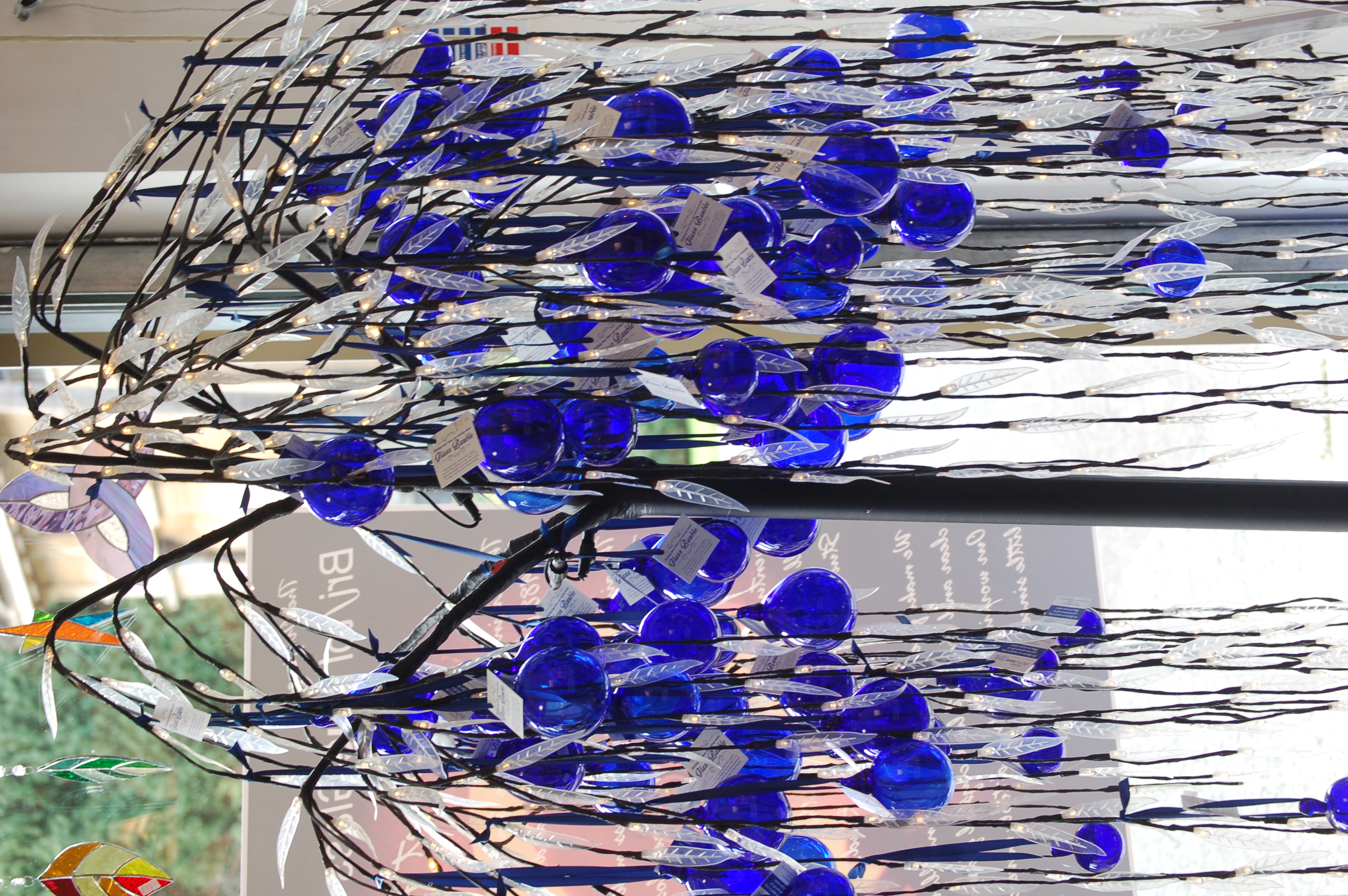 Phone:07767487479
Email:bristolblueglass@bristol-glass.co.uk
Website:http://www.bristol-glass.co.uk
Region:South West England
Technique:Engraving, Flame working, Hot glass
Occupation:Artist, Museum, Trade and Industry
Discipline:Functional, Jewellery, Sculptural
Areas of Interest:Advertising, Competitions, Exhibition
Product:Architectural, Commission, Design/ Functional/ interiors, Fine Art, Installations, Jewellery, Lighting, Public art, Sculptural, Sculpture, Table ware, Wall pieces, Windows
Country:United Kingdom
www.bristol-glass.co.uk
https://www.instagram.com/bristolblueglass/
https://www.facebook.com/bristol.glass
James Adlington
Contemporary Glass studio and production workshop specialising in hot or cold glass along with unique lampworked products.
The company was inspired by the attack on the working class and the decimation of British manufacturing by the then Thatcher Government. The loss of skills in working people James saw as a huge threat to the future health and wealth of Britain. James was a multi faceted working Artist, creating art in many different media. He worked upon the principle that Artists should be self sufficient and not sponging, taking monies from hard working people, of all races and backgrounds. This was a controversial approach and caused him conflict with the 'Bristol' Art community at the time. To survive James had created work in Metal, Glass, Print, Photography & Sound. His work was speculative yet sold regularly in exhibitions in galleries both in Bristol and London. The company was set as an artistic installation for a single exhibition. It became obvious to James that Bristol Blue Glass as an entity itself, had longevity. James at the time had a working studio set upon the principles that he had learnt after extensive study of Ruskin, Morris and their craft industry. James also studied the Weimar republic 1923, their principles of design, function and production and also took from the concept of Warhol's art factory.
Contrary to immediate impressions of a standard company, Bristol Blue Glass still adheres to these principals to this day. It is a three dimensional entity, built around the employees, who are encouraged to act, create, behave and think like Artists. Teaching them not only glass making skill but life skills, that translate across a wide spectrum. When members move on from the company, often it is to strike out on their own, this we encourage whole heartedly as we wish to promote the personal development of everyone we come into contact with. .
Creativity is the backbone of Bristol Blue Glass without it we fail, this is a unique concept and even though James is no longer here daily, his principals are still with us. When health permits he still teaches and makes 'Art Glass'.
We are proud to say this, our current team of Hot glass Artists are lauded and respected globally, glass makers beat a path to our work shops to be trained by our Master Glass makers, these skills take over 10 years to perfect, Without making a fuss over the past 34 years Bristol Blue Glass has been the acme of British glass making training, selflessly teaching skills that were almost lost. The facility alone is a valuable asset to the wider Art community, as artists both working and not working in glass hire the studios and utilise our glass makers as their technicians to achieve their works. This is an aspect we will encourage to garner deeper relationships within the wider art community.