Email:briancobweb@icloud.com
Technique:Kiln work, Leaded and stained, Painting
Occupation:Artist
Discipline:Architectural, Design, Fine art
Areas of Interest:Exhibition, Manufacturing, Workshops
Product:Architectural, Commission, Windows
Brian Waugh
Brian is an accomplished stained glass artist who has a deep and abiding love of stained glass, not just historical but also modern and contemporary. His love of mythology, literature, poetry and the fantastic can be seen in his own original work which he has been designing and making for over 20 years. He occasionally teaches stained glass painting workshops.
After studying Drawing and Painting at Glasgow School of Art and working as a professional book cover artist for 5 years, Brian decided to try his hand at making a stained glass panel and after attending a stained glass course at Glasgow School of Art and realising how much he loved the medium of glass, he decided that would be his journey….to study, design and make stained glass panels. Utilising techniques that have been around for centuries, Brian strives to create beautiful, evocative and atmospheric stained glass. Using techniques such as acid etched glass, high fired paint, enamel and silver stain, Brian strives to create very high standard stained glass panels for exhibition and for his commissioned work.
He also is involved in doing restoration work varying from private residential to ecclesiastical projects.
Recently, he has completed various restoration projects and a large commission for an Arts and Crafts set of stained glass windows in Helensburgh. Currently he is working on a stained glass commission of an allegorical harvest scene for a house in London, He lives and works in Glasgow.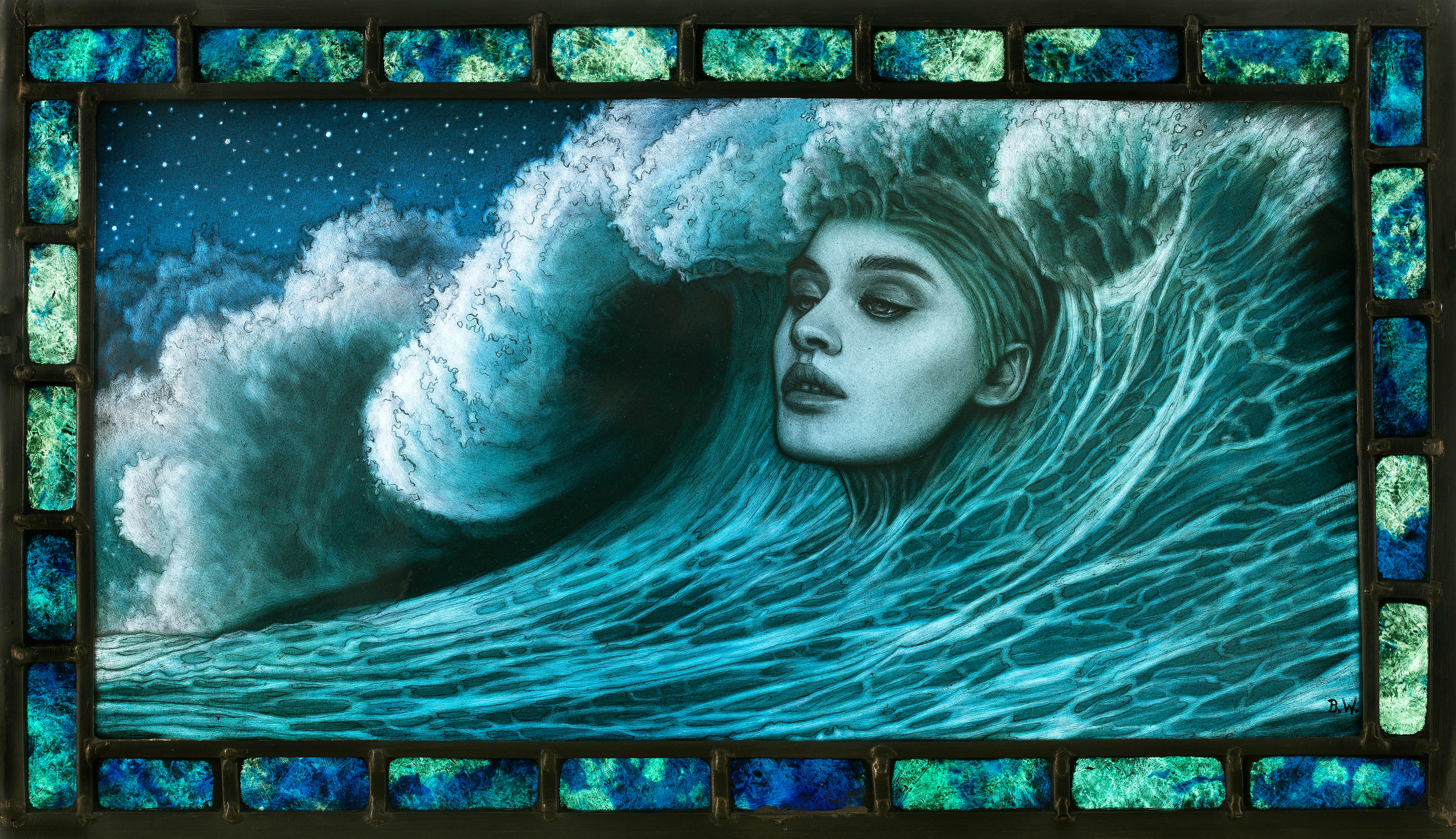 Drofn , Brian Waugh

After the Storm , Brian Waugh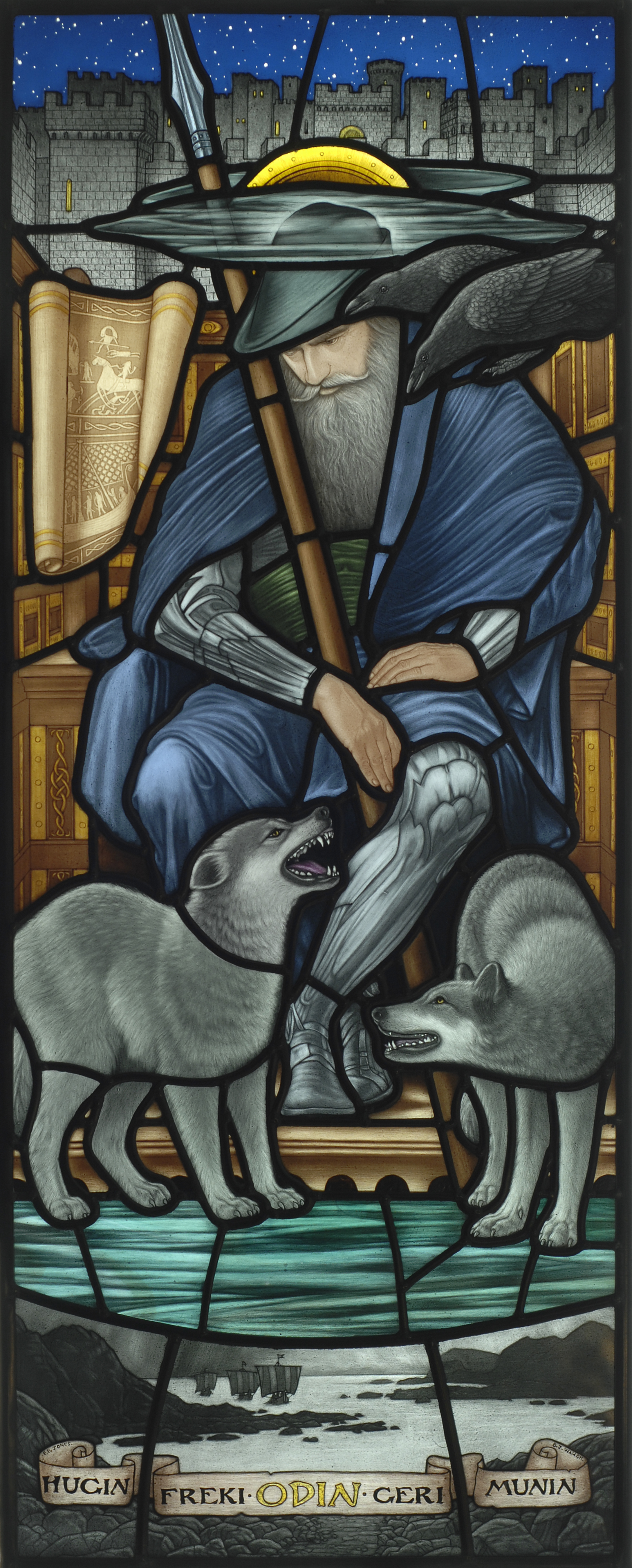 Odin , Brian Waugh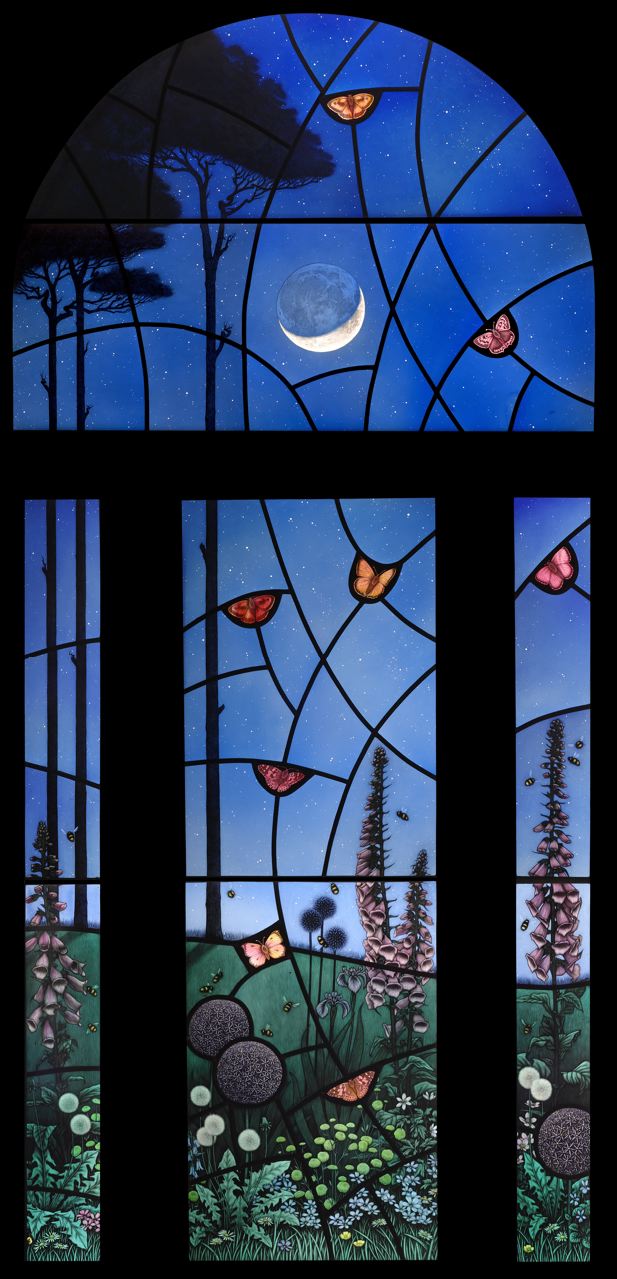 The Night Garden , Brian Waugh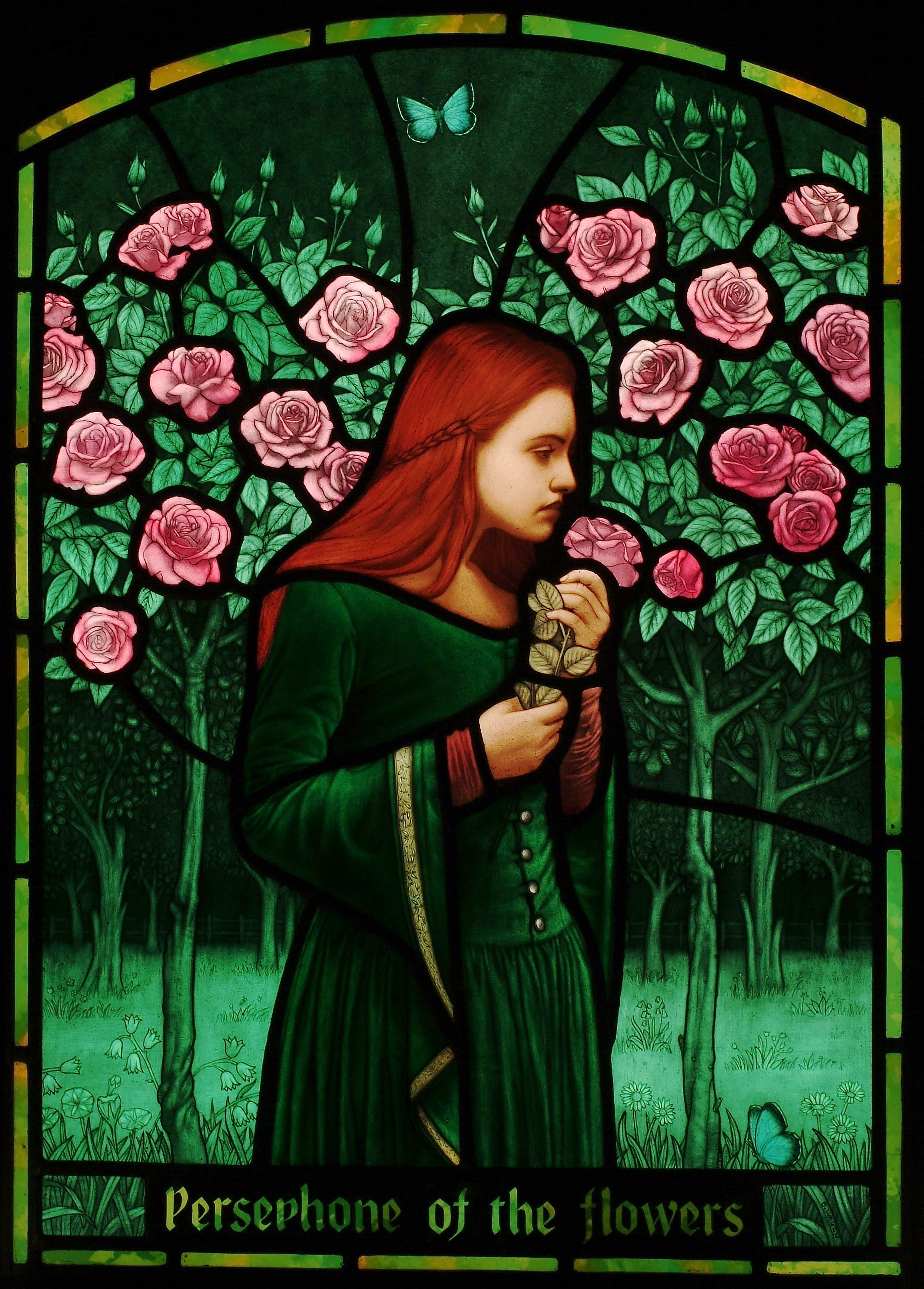 Persephone of the Flowers , Brian Waugh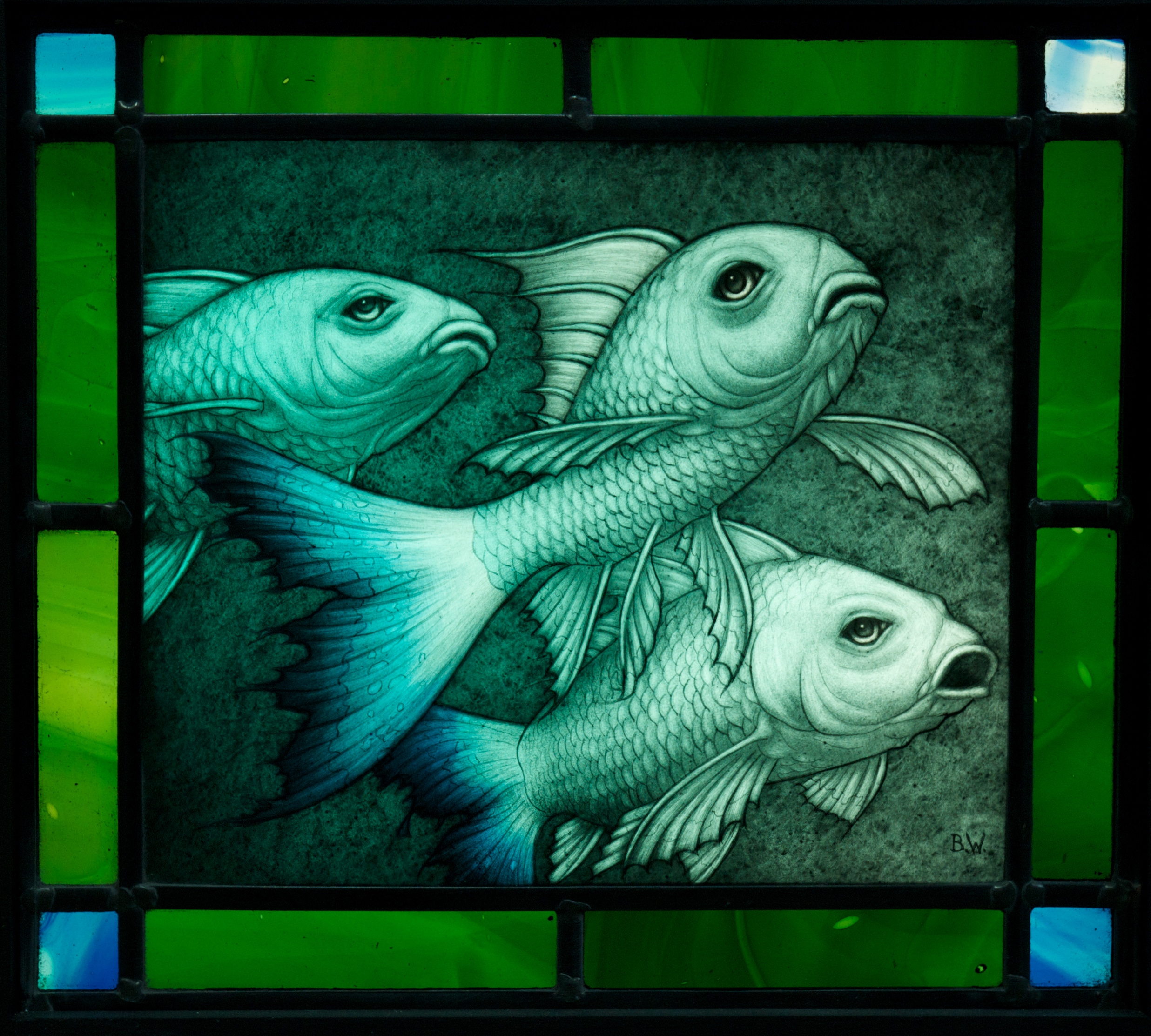 Into the Deep , Brian Waugh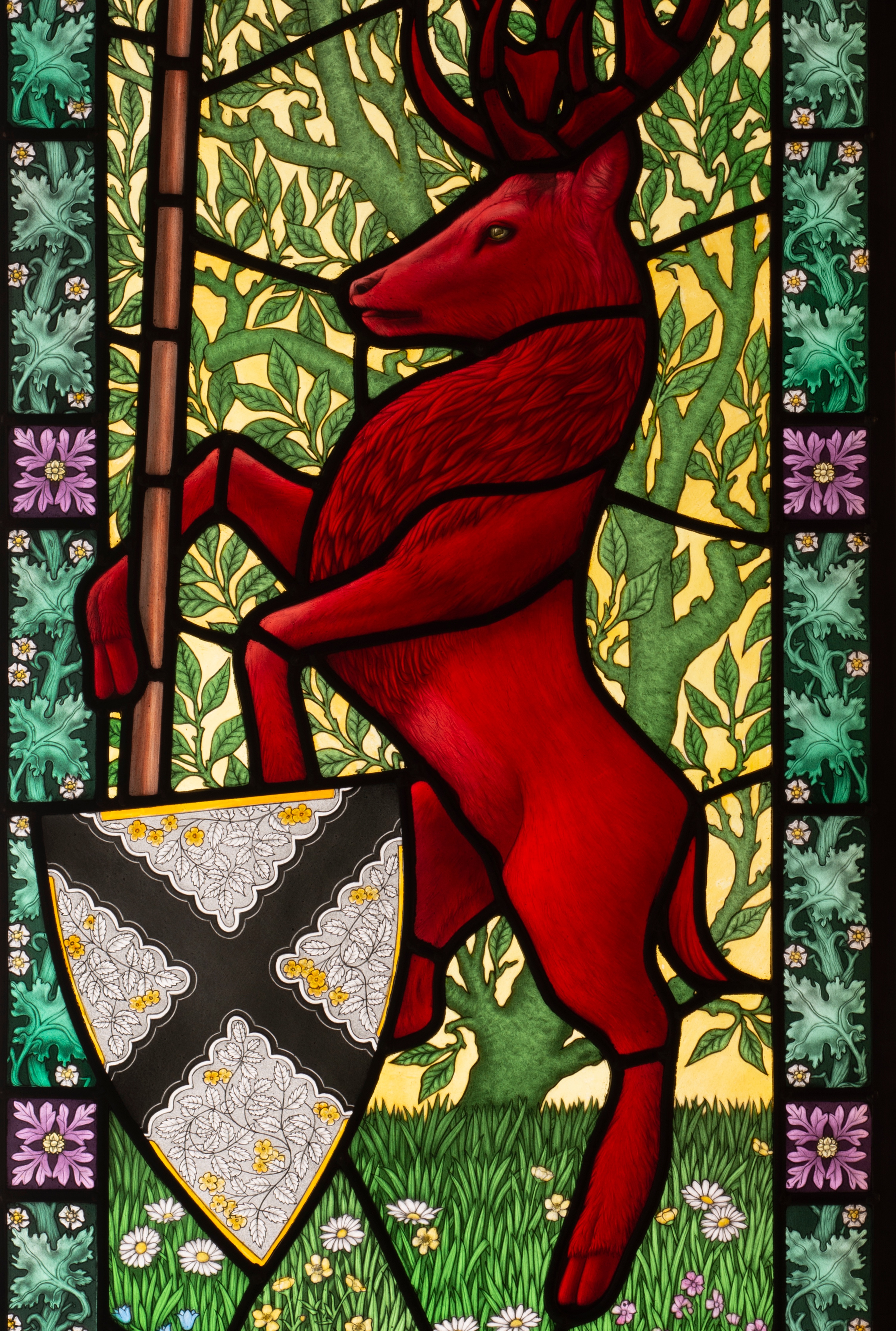 The Red Stag [ Detail ] , Brian Waugh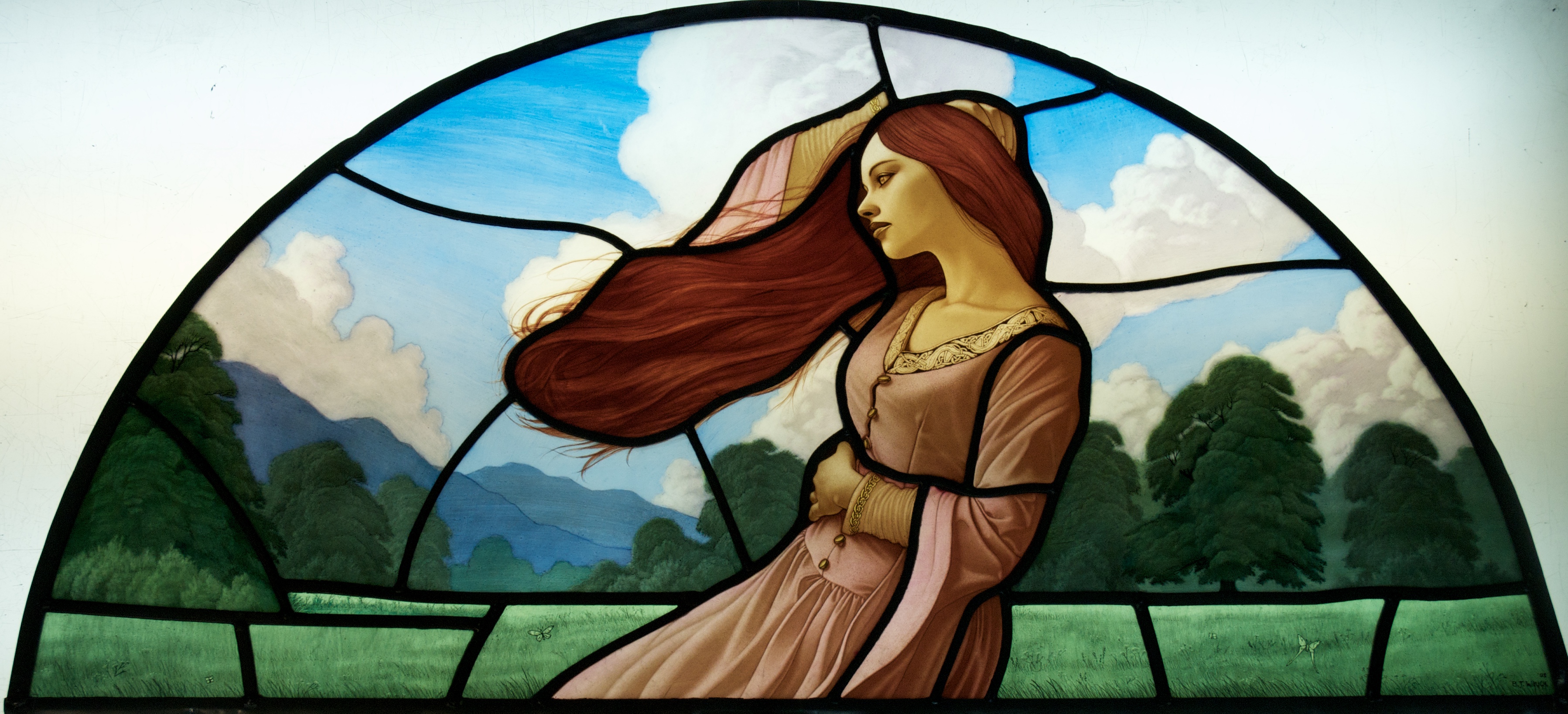 Boreas , Brian Waugh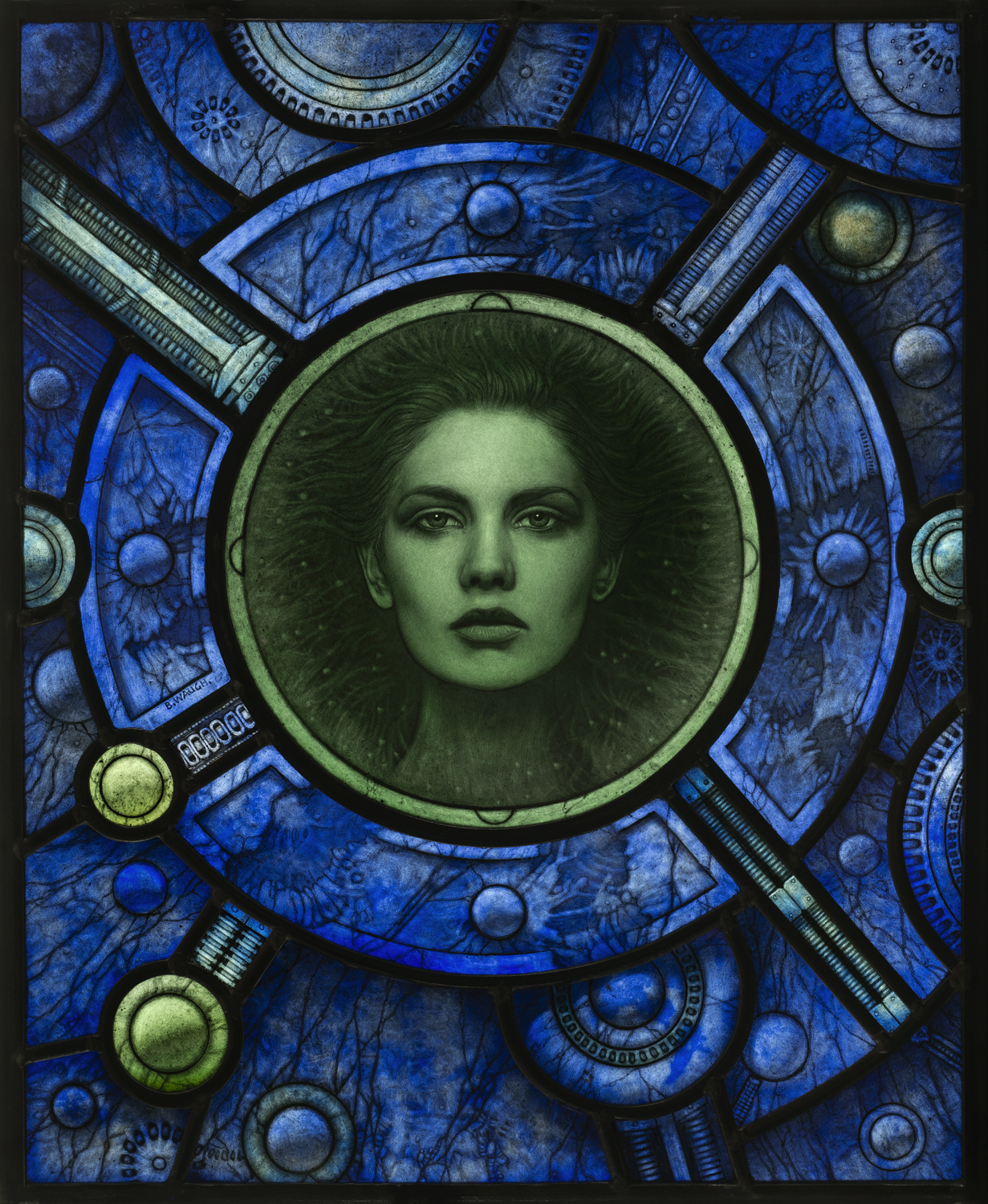 Psyche [detail ] , Brian Waugh