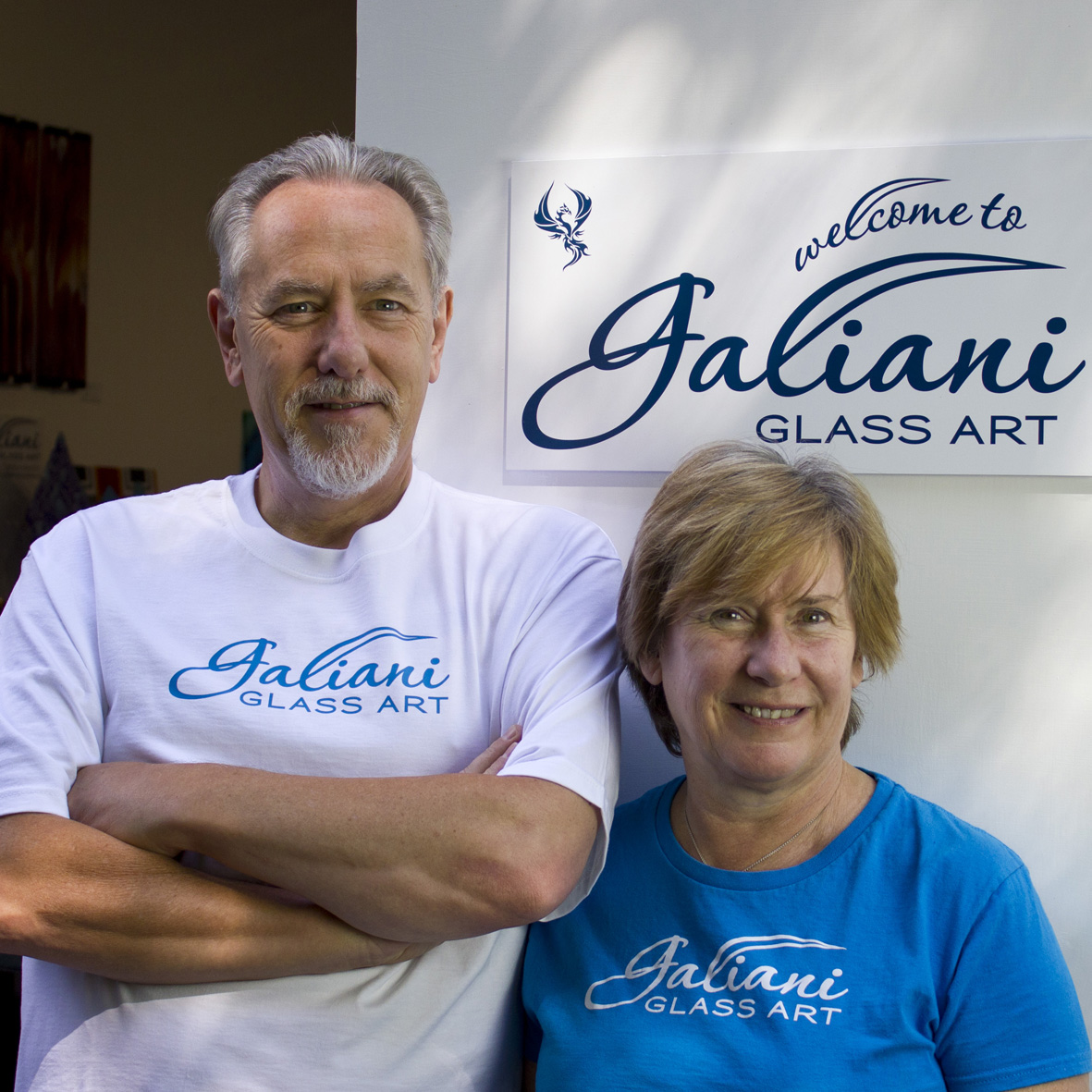 Email:gailboothman@galiani.co.uk
Website:http://www.galiani.co.uk
Region:South West England
Technique:Etching, Flame working, Kiln work
Occupation:Artist
Discipline:Decorative, Functional, Sculptural
Areas of Interest:Exhibition, Networking, Techniques
Product:Architectural, Commission, Design/ Functional/ interiors, Installations, Jewellery, Sculpture, Wall pieces, Windows
Country:United Kingdom
County:Dorset
https://www.facebook.com/Galiani.co.uk
https://www.Instagram.com/gailboothmanglassart
Gail Boothman
Our love affair with glass started about 13 years ago and delights us with the many ways we have found to express our creativity and artistry. In our Studio hidden away in a secret area near the Dorset coast. We produce unique, high-quality glass art using a range of kiln forming techniques to generate incredible effects in our work. Every design is carefully thought-out in the way light can influence the design and intensify its impact. Inspiration comes from the coast, the vibrant countryside or simply the magnificent qualities of glass itself. We create bespoke works of art for private commissions, kitchen splashbacks and tableware glass and Glass & metal sculptures for the garden. We are always looking to find new ways of working with glass to produce exciting and unusual pieces.
Ian and I have an amazing studio just out side Poole in Dorset and we have taken part in Dorset Art weeks and Purbeck Art Weeks with our open Studio. This year we are demonstrating the making of Lampwork beads which we often incorporate into our unique jewellery.
Exciting news for this Year includes having three of our Glass and metal Garden Sculptures accepted and displayed at Chelsea Flower Show in the Glass Garden which is curated by fellow CGS member Gabrielle Argent. We also have our first Solo exhibition in Upton Country Park in Upton, Poole later this Year from July 28th until Sunday 7th August .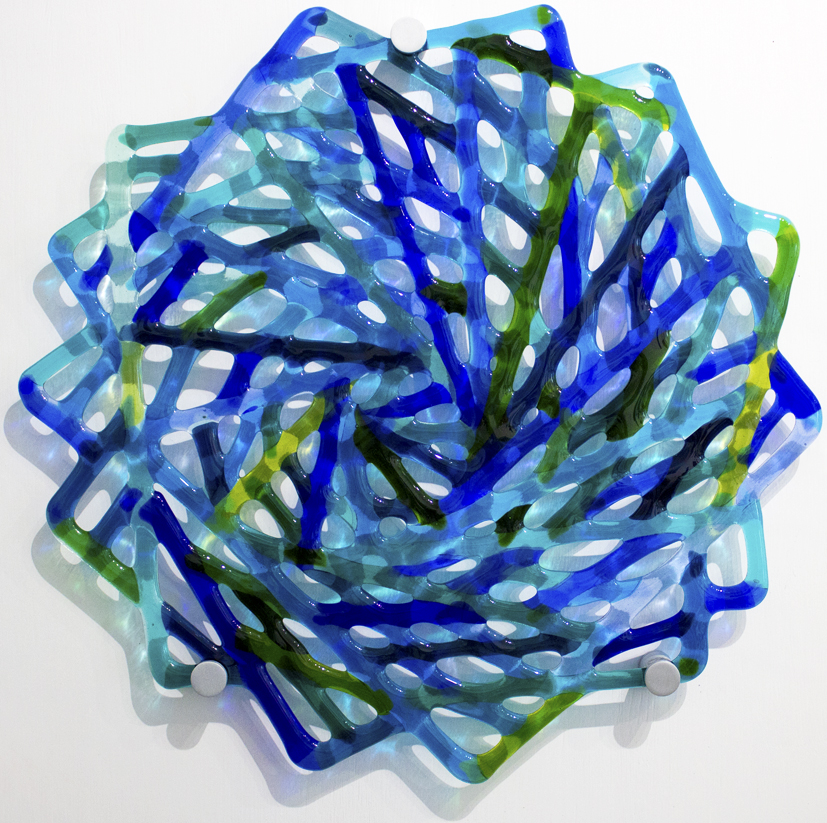 Sky Nova wall piece , Gail Boothman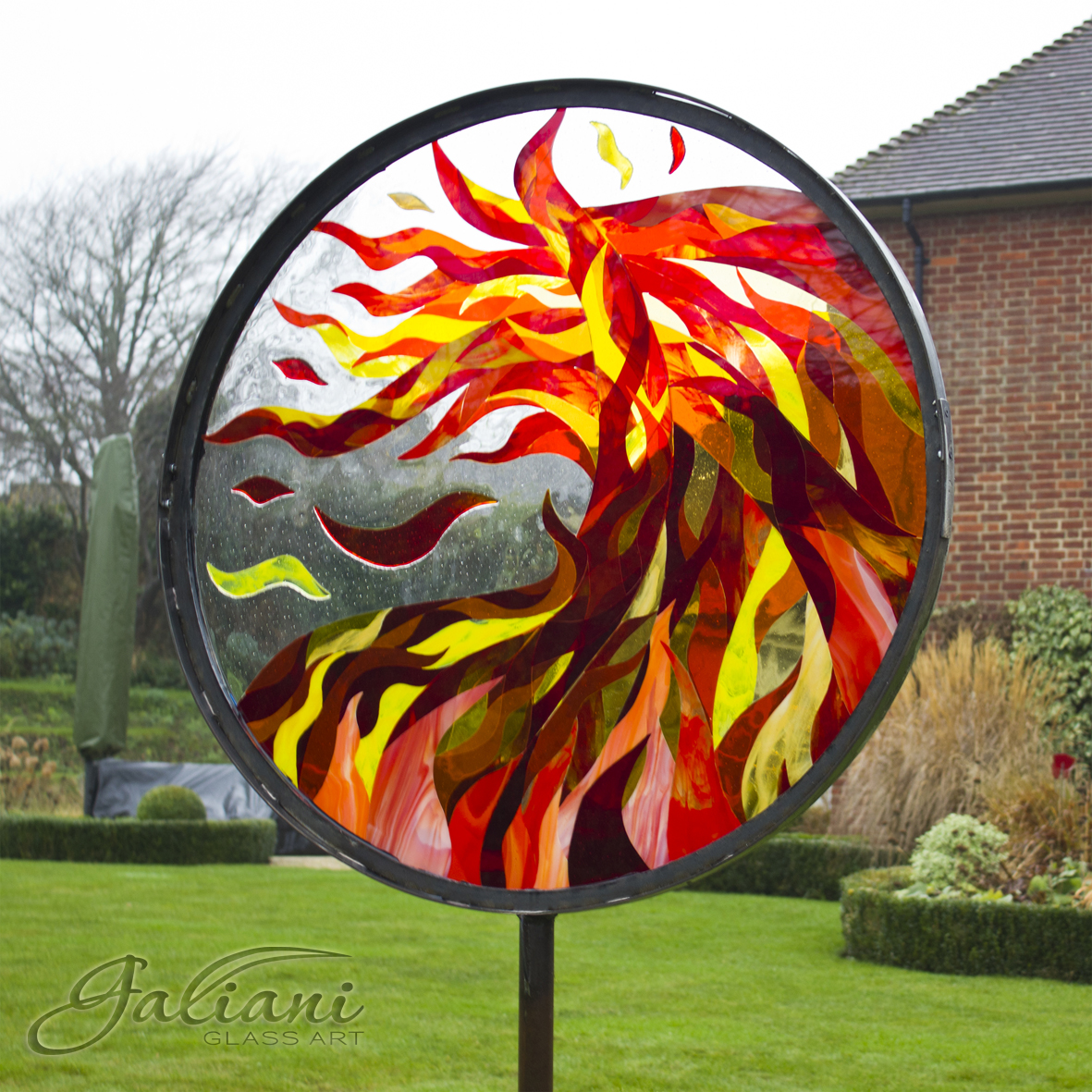 Solar Flare , Ian Godfrey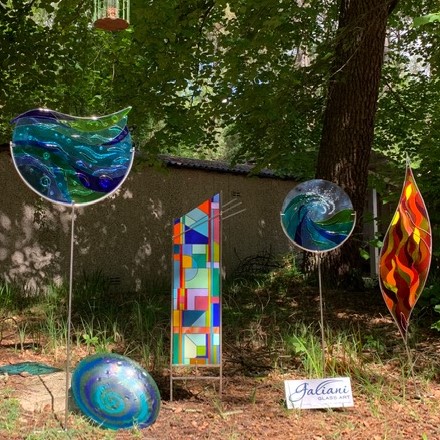 Garden pieces , Ian Godfrey and Gail Boothman