Phone:07421117987
Email:info@aylesglass.com
Website:http://www.aylesglass.com
Region:South West England
Technique:Casting, Kiln work
Occupation:Artist, Educator
Discipline:Architectural, Decorative, Public art
Areas of Interest:Exhibition, Techniques, Workshops
Roberta Ayles
I make fused glass panels for windows, screens and lighting. I like to use texture as well as colour, so the pieces are continually changing with the viewpoint, the time of day, the seasons and the weather. I am generally inspired by nature, but am happy to be pushed out of my comfort zone too.
I usually work to commission, making panels for public and private spaces.
Waterjet cutting has recently opened up the possibilities of making pieces which are larger than my kiln. The 'Memories' window, installed in 2017, was made in five sections and built into a single triple glazed unit 2m high by 1m wide.
Recent public work includes:
2013. Cast glass inserts for 7 waymarkers for the Saltram and Plym Valley Heritage Trail, in collaboration with Thrussell and Thrussell, metalsmiths of Bodmin, Cornwall.
2011.Six panels for the Passage House Inn at Topsham, Devon
2011.Four lightbox panels for Franklyn Hospital, Exeter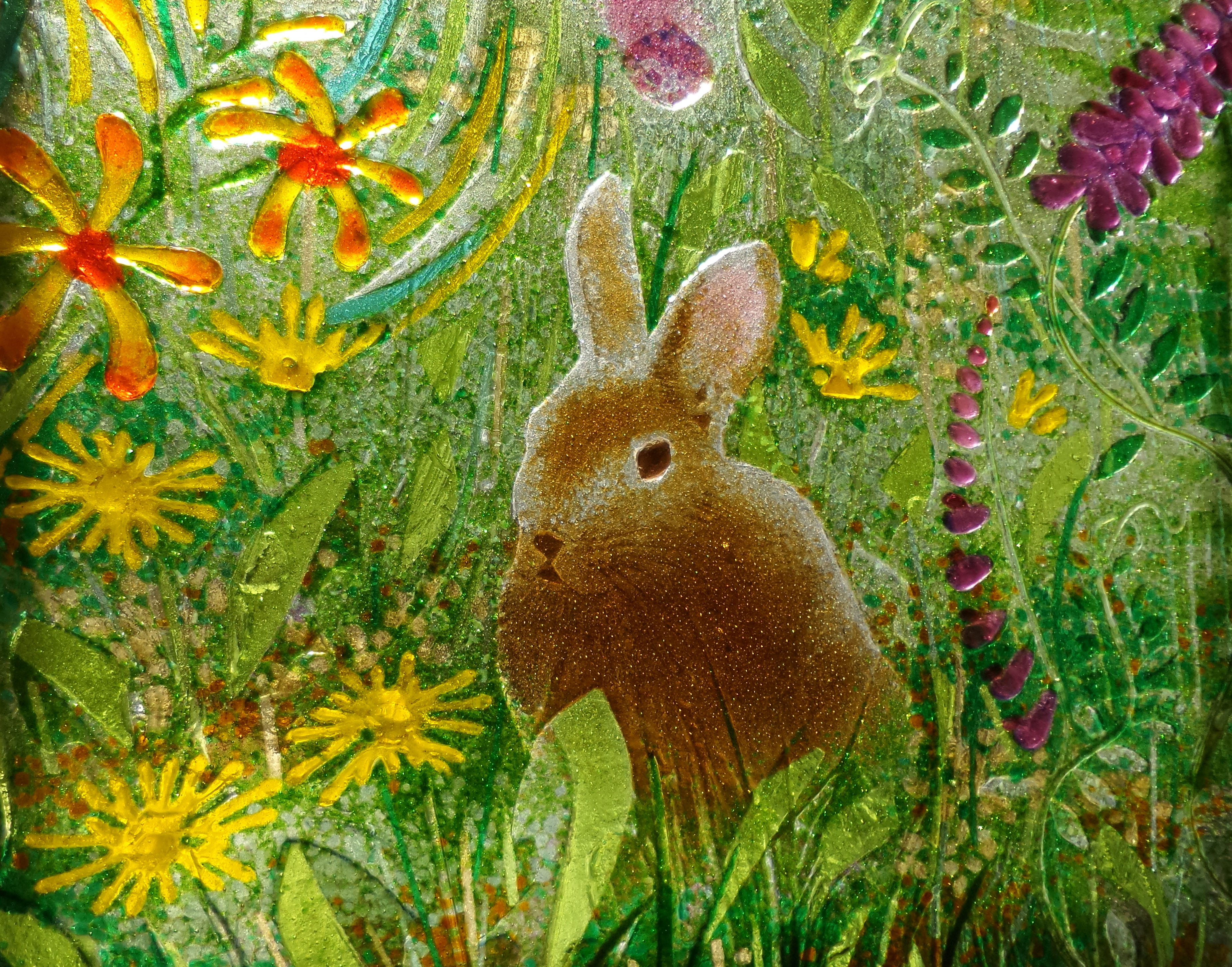 Detail from one panel of the Polzeath porch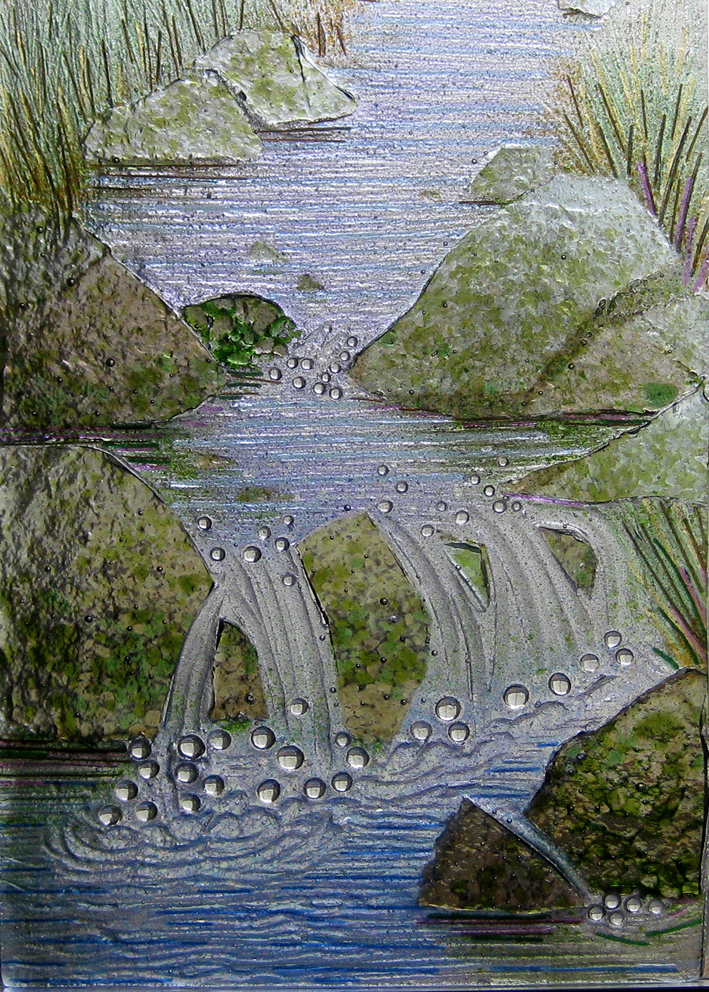 Scottish burn, 2014 , Roberta Ayles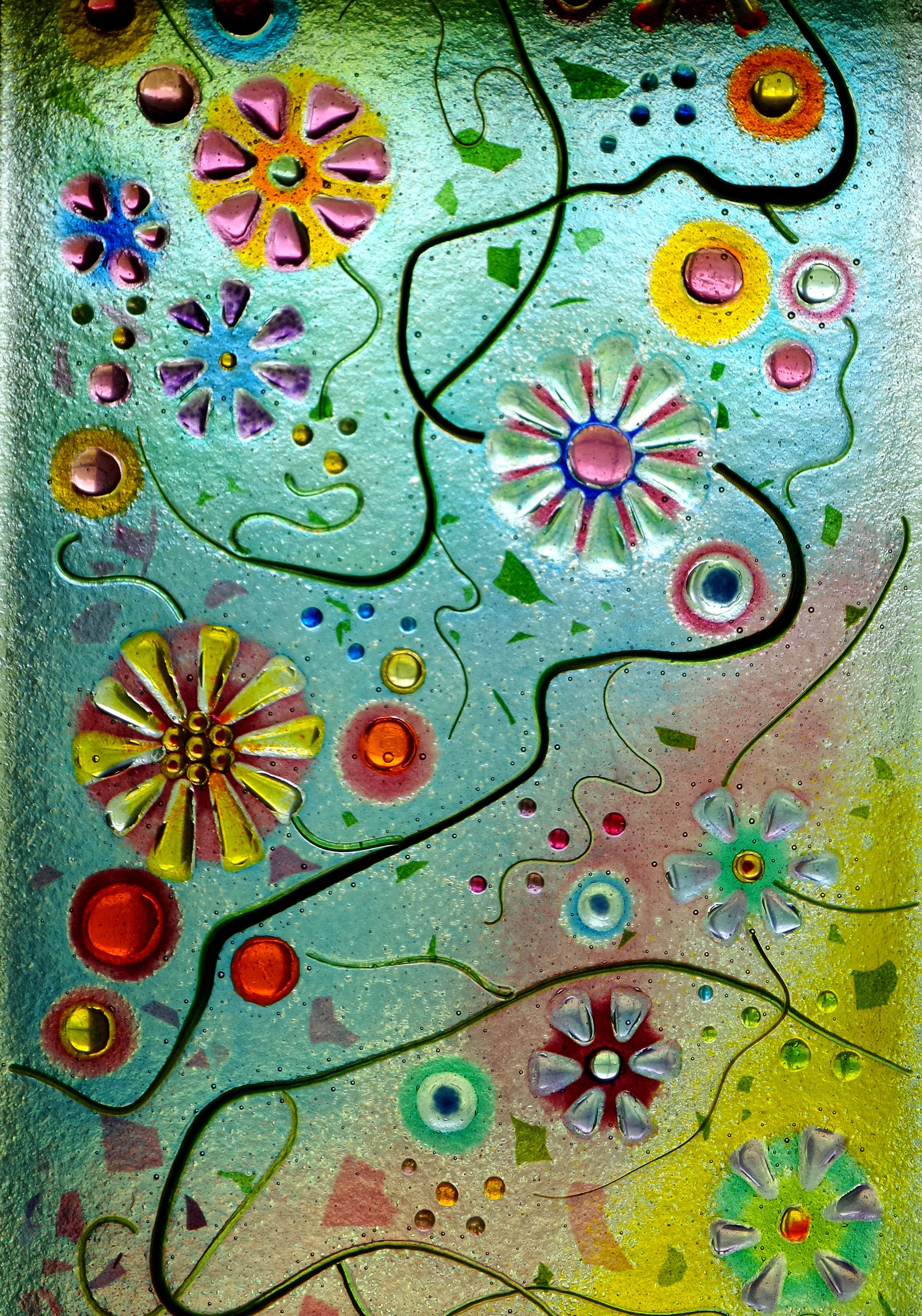 Flowers and Streamers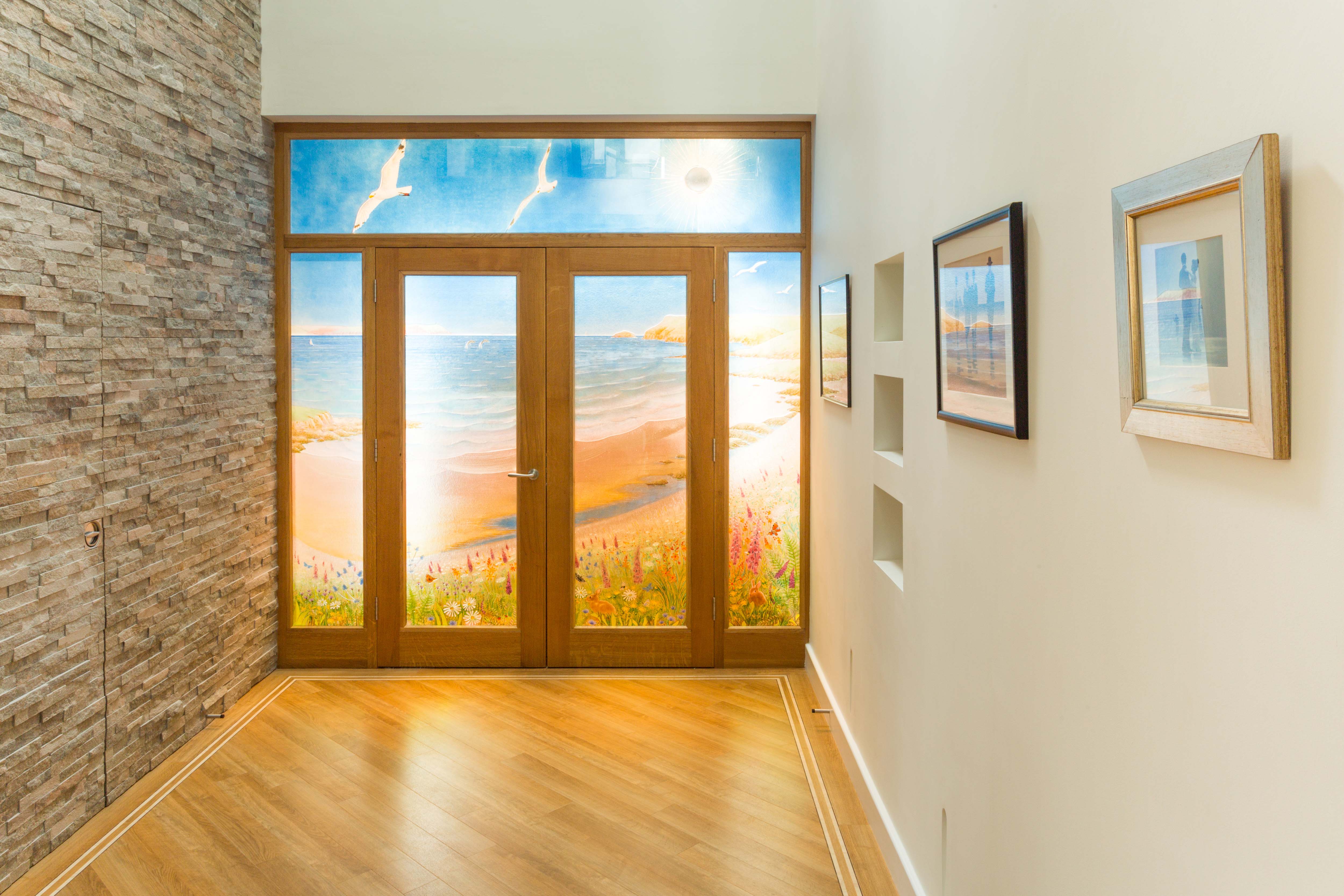 Porch, Polzeath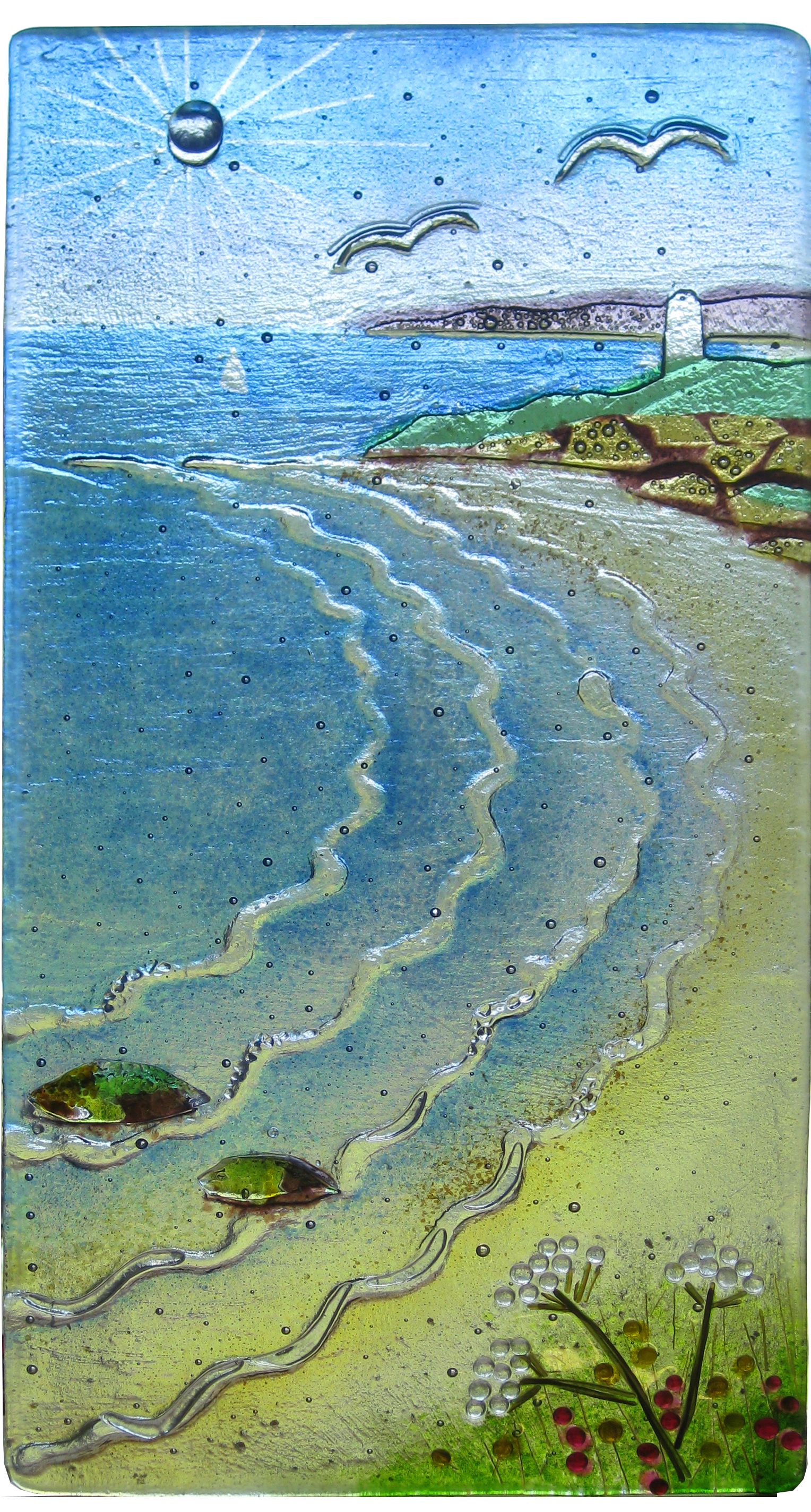 'Coast' - Sample panel for Franklyn Hospital, Exeter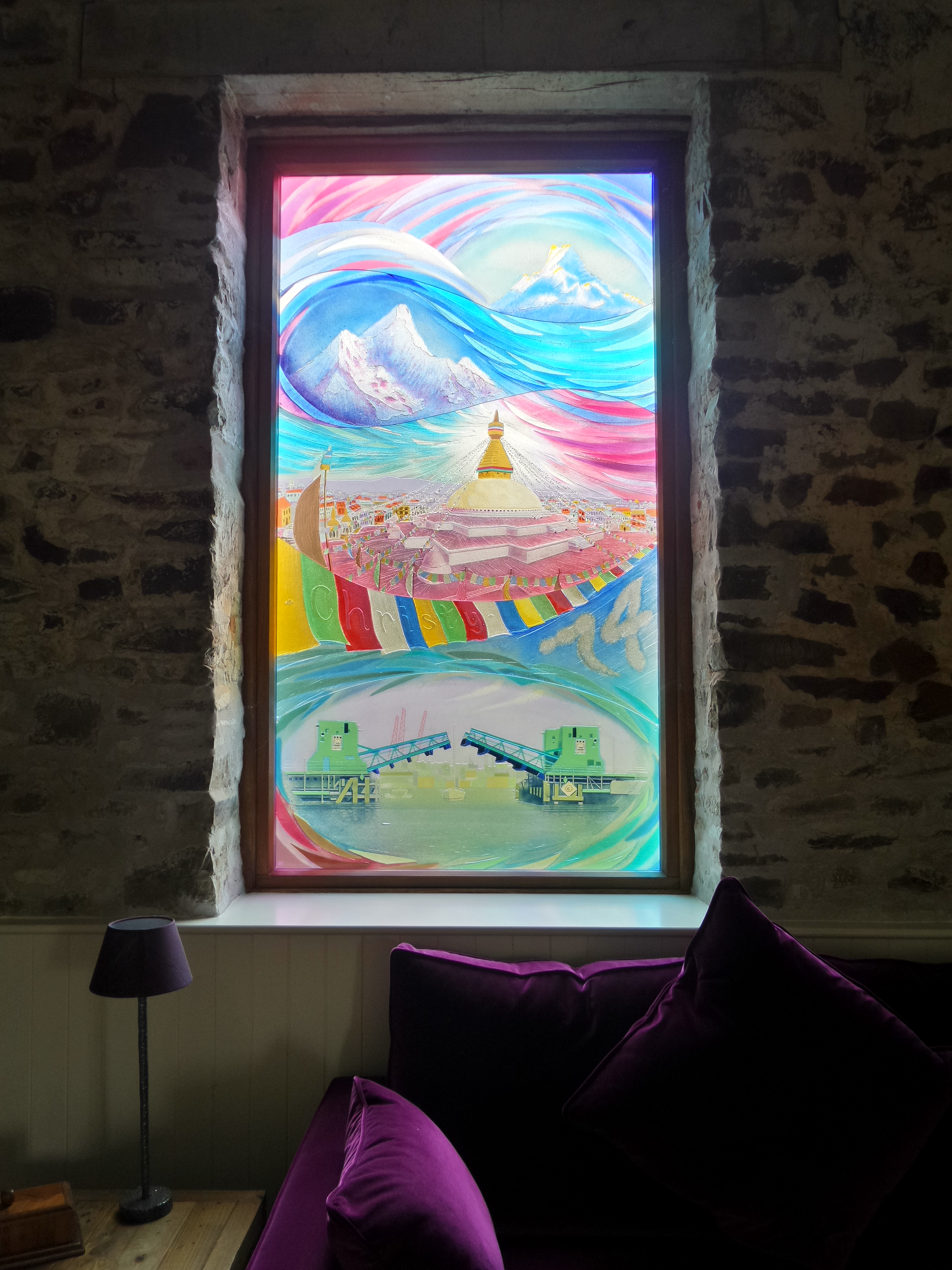 'Memories' window

'Dartmoor' Lightbox panel for Franklyn Hospital, Exeter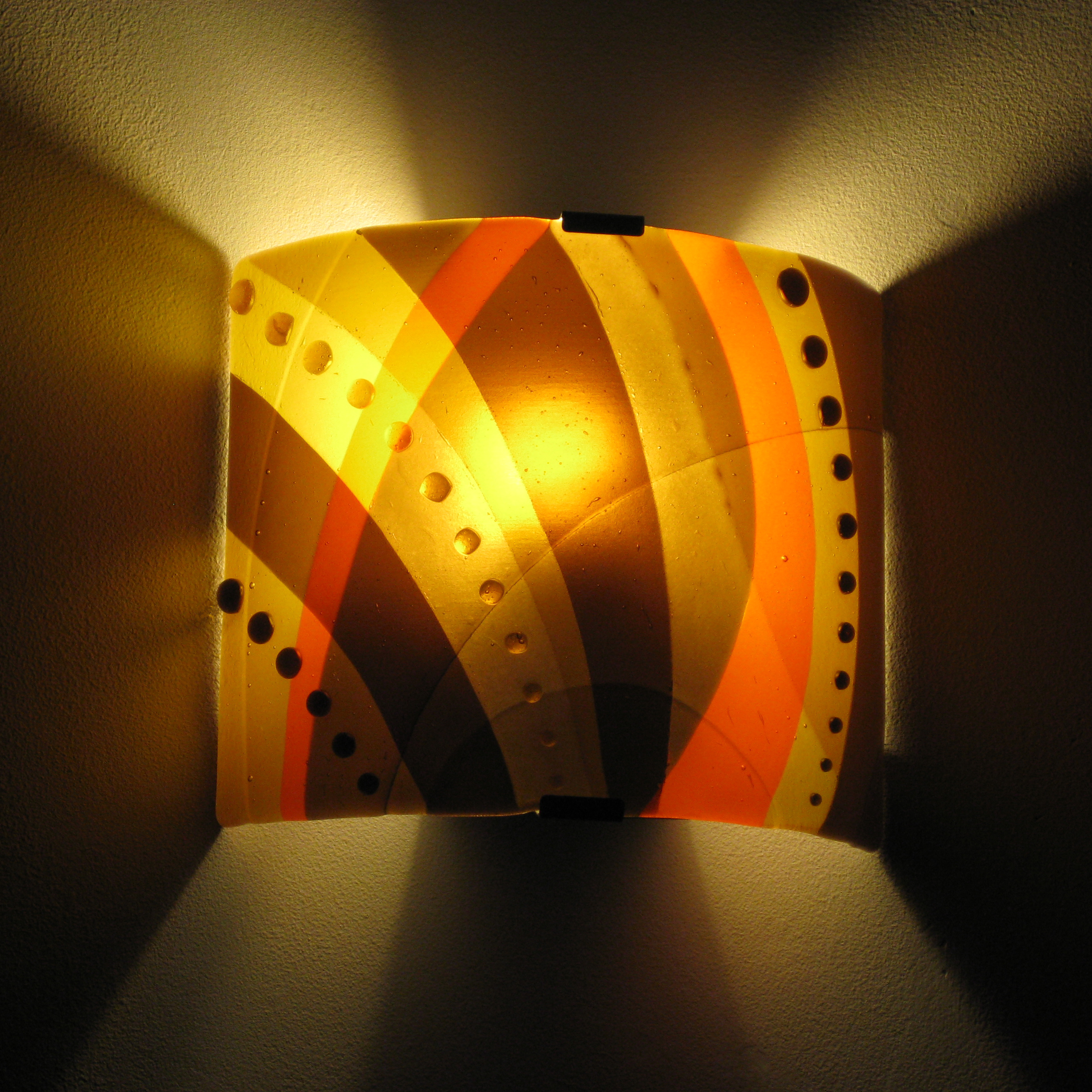 Art Deco' wall light