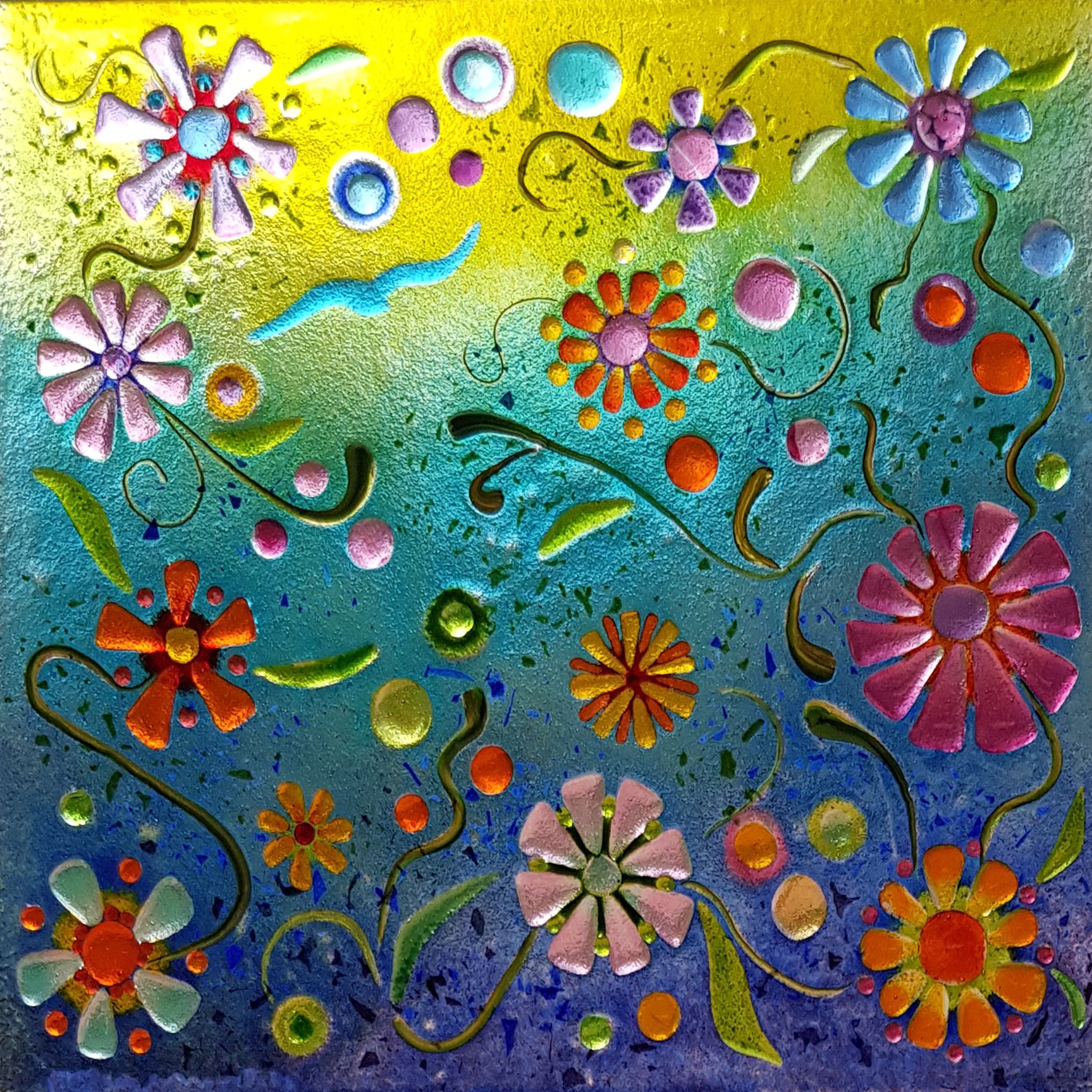 Phone:07421117987
Email:info@aylesglass.com
Website:http://www.aylesglass.com
Region:South West England
Technique:Casting, Kiln work
Occupation:Artist, Educator
Discipline:Architectural, Decorative, Public art
Areas of Interest:Exhibition, Techniques, Workshops
Country:United Kingdom
County:Devon
Roberta Ayles
I work with fused glass, mainly making windows, but also lamps and splashbacks to order. I am generally inspired by nature, but am happy to be pushed out of my comfort zone too. I also make smaller panels, bowls and candleholders, and run occasional classes from my studio in Devon.
Waterjet cutting has opened up the possibility of making pieces which are larger than my kiln. The 'Memories' and 'Spring in the South Hams' windows were made in sections, fitted together jigsaw-style and sandwiched into double or triple glazed units approximately 2m by 1m.
Public work includes:
2013. Cast glass inserts for 7 waymarkers for the Saltram and Plym Valley Heritage Trail, in collaboration with Thrussell and Thrussell, metalsmiths of Bodmin, Cornwall.
2011. Six panels for the Passage House Inn at Topsham, Devon.
2011. Four lightbox panels for Franklyn Hospital, Exeter.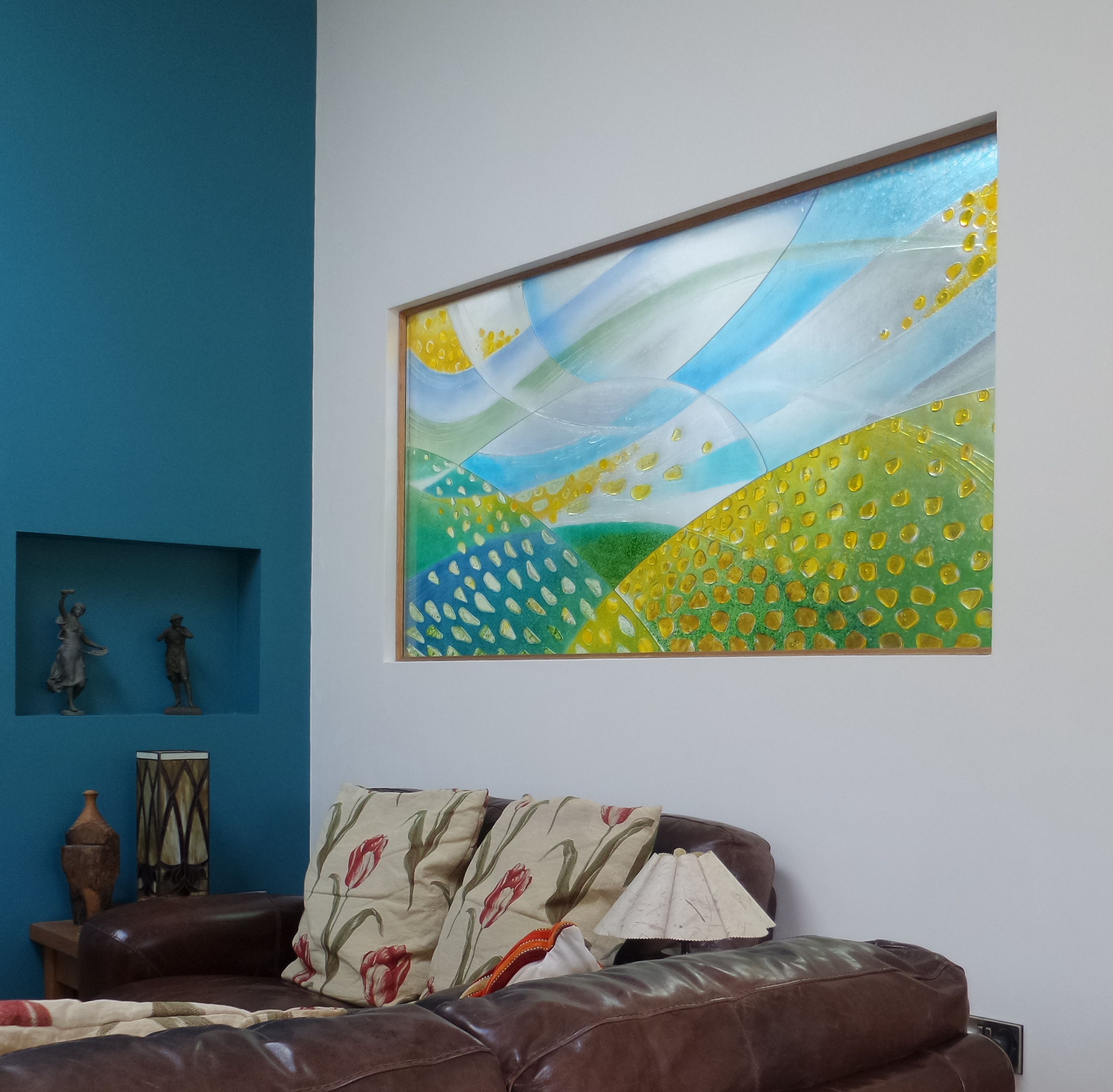 'Spring in the South Hams' window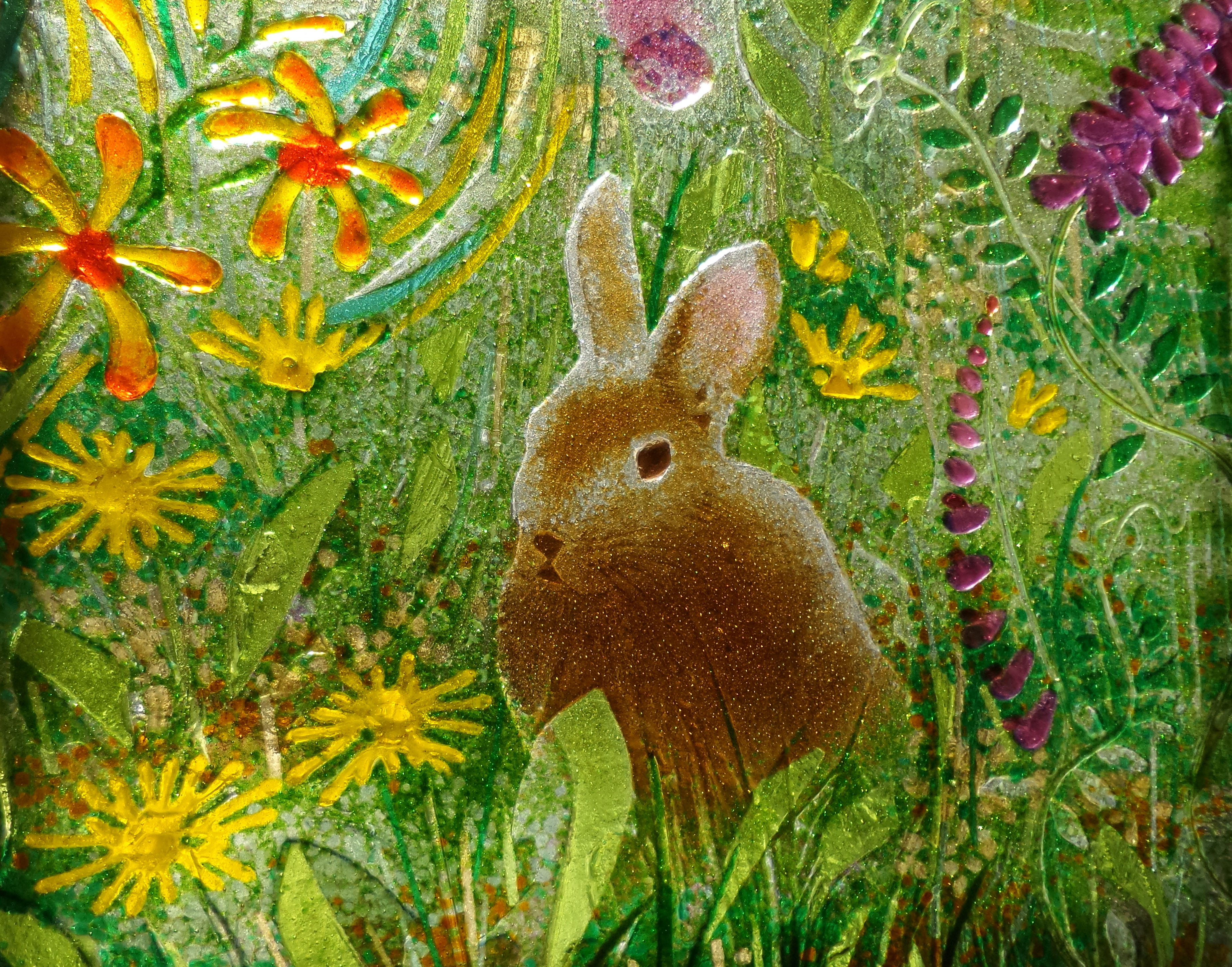 Detail from one panel of the Polzeath porch

'Dartmoor' Lightbox panel for Franklyn Hospital, Exeter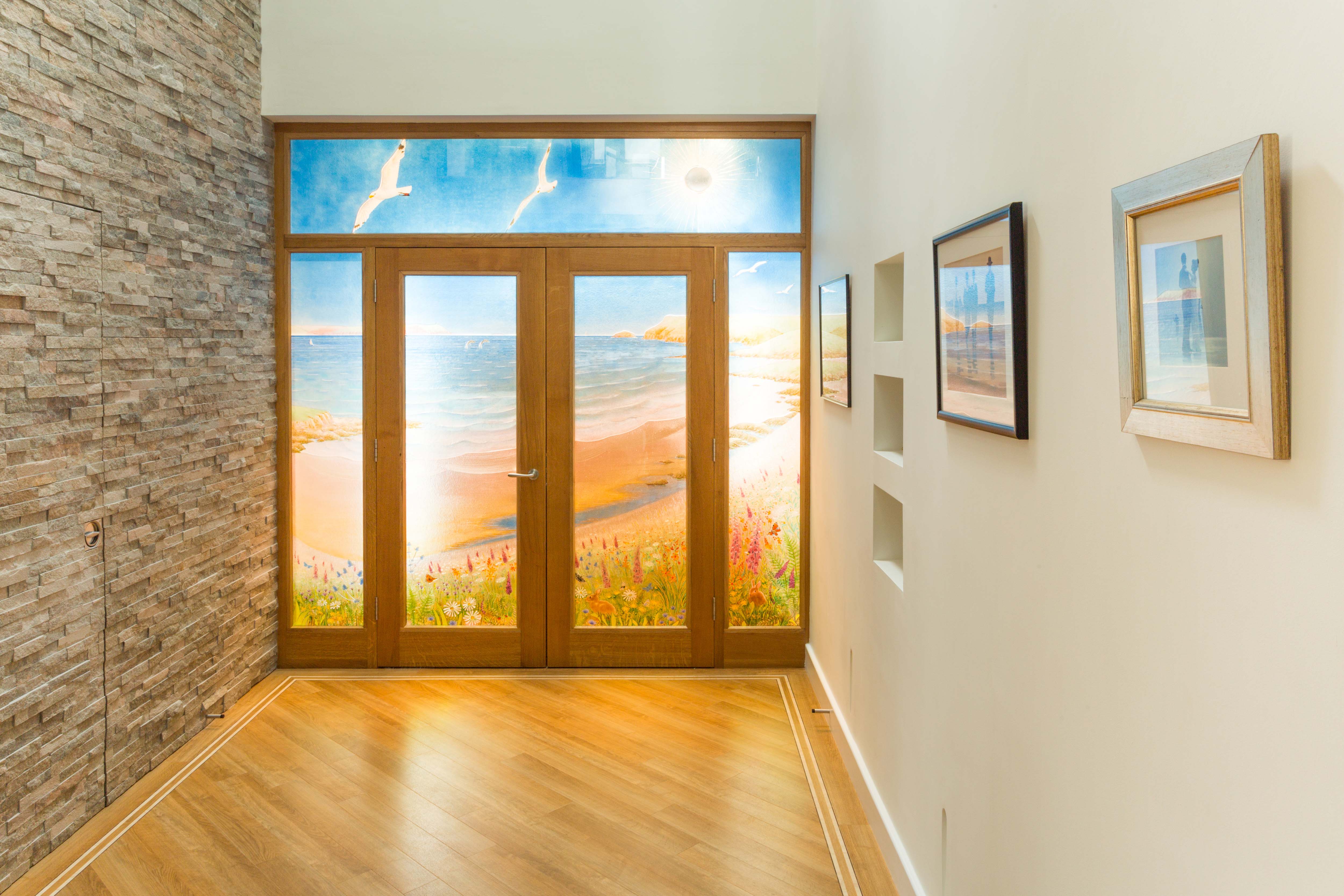 Porch, Polzeath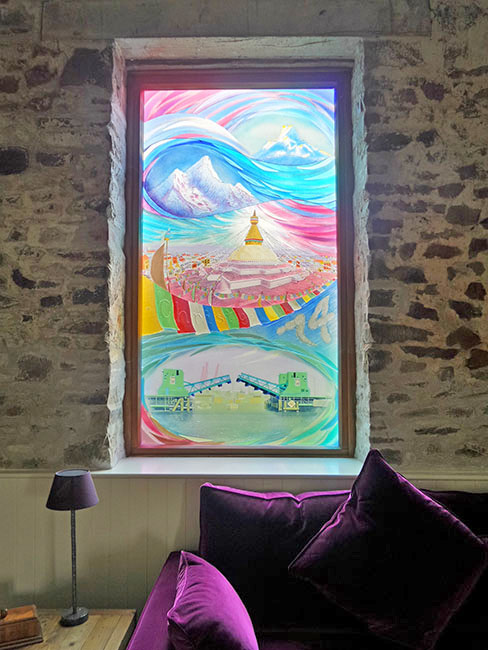 'Memories' window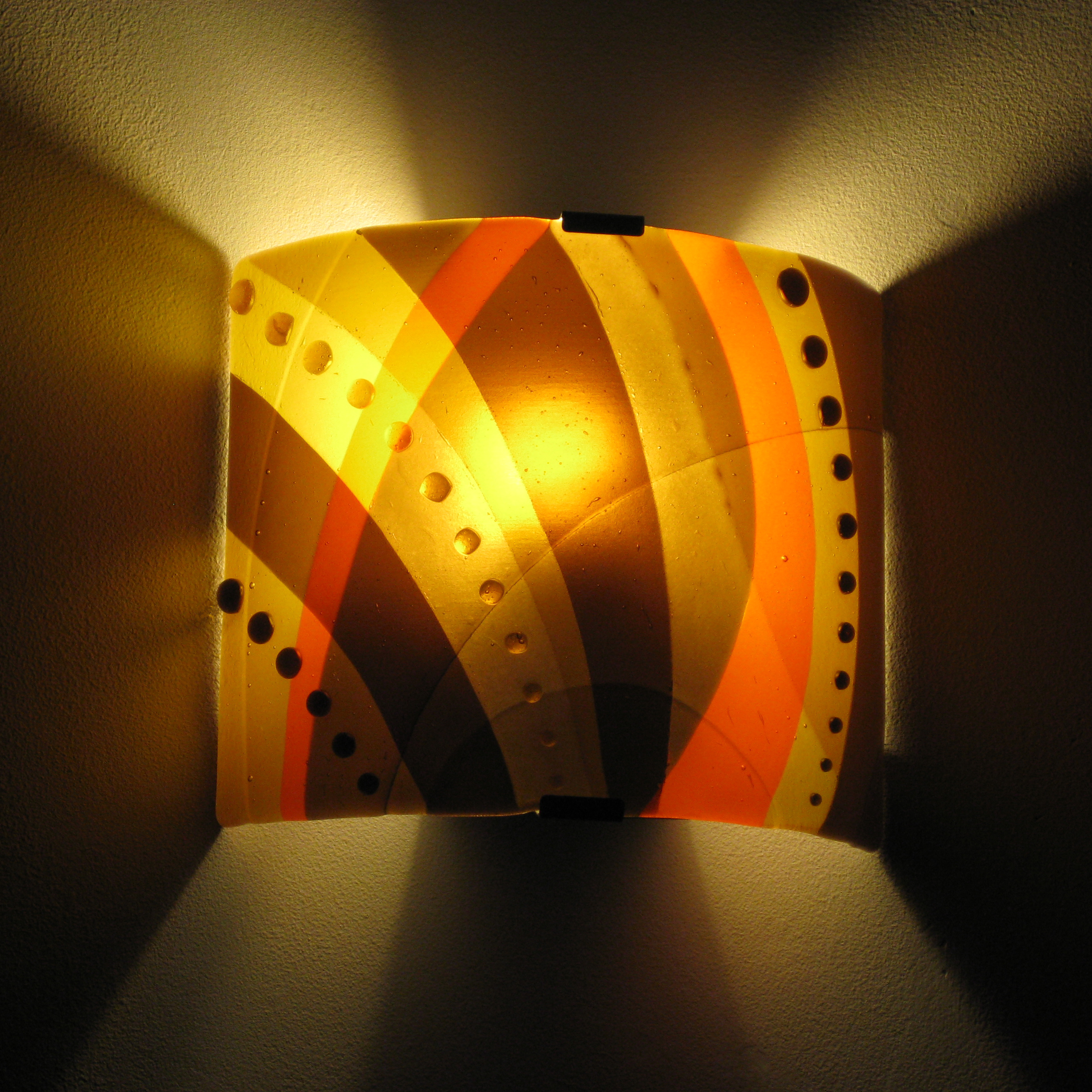 'Art Deco' wall light