Sarah Aumayer
I have been fusing glass for nearly 20 years. Originally from Cornwall, I now live in North Somerset where I have a home studio for my business "Mydsomer Studio".
I create contemporary, abstract and stylised items in fused glass. I exhibit locally with North Somerset Arts, Made in North Somerset and in an online gallery called ART6Explore.
I run workshops for beginners.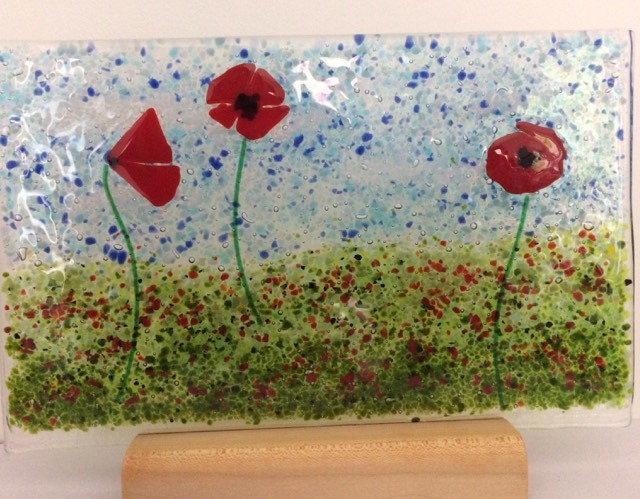 The Poppy Field , S Aumayer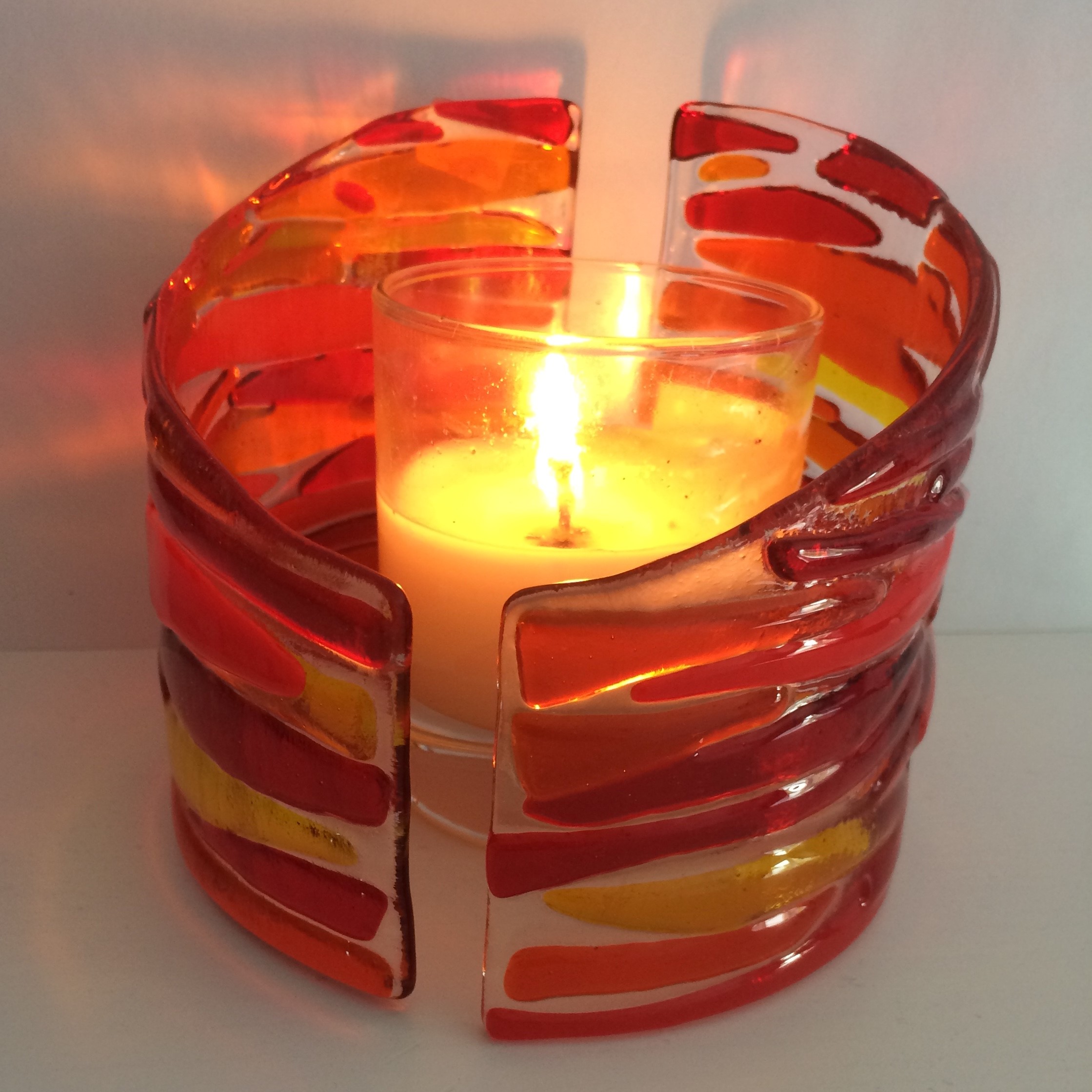 The Warm Glow , S Aumayer