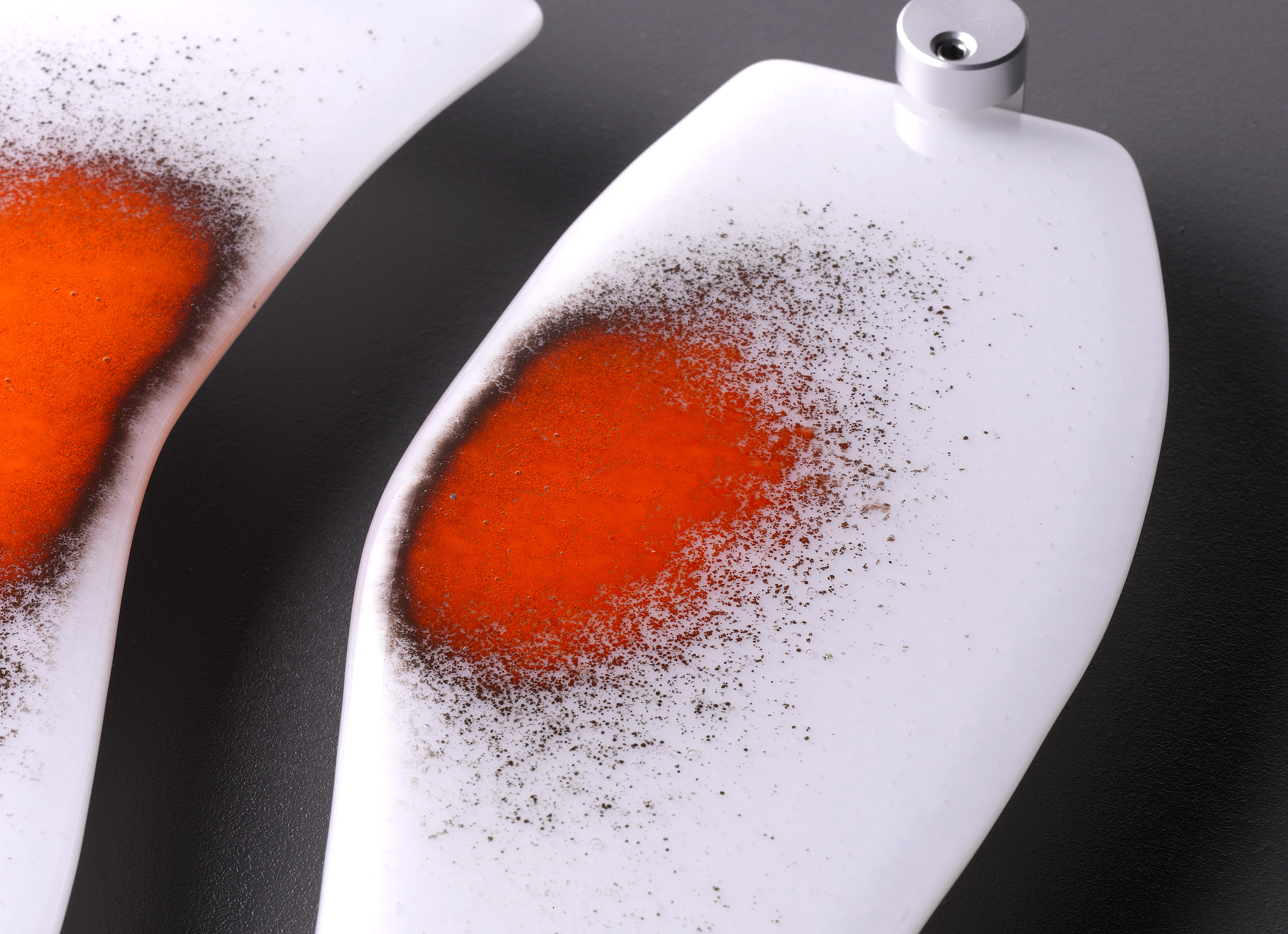 Lyndsay Atkinson
After taking a career break to explore my creativity at the International School of Glass, I now work both as a glass artist and part time physiotherapist in the NHS. Based in Handbridge, Chester I make fused glass which is abstract and inspired by the magical effects created by light and glass.
I sell my glass through local galleries and craft events and have exhibited at national events including the Great Northern Contemporary Craft Fair, 'Art in the Pen', 'Glorious Glass', St Helen's and 'Originals', Chester.
I make a range of glass pieces from jewellery and platters to larger wall mounted panels and individual commissions. In my work I combine the processes of fusing glass with sandblasting and traditional stained glass techniques. Fluidity and depths are further explored through layers of colour and surface decoration with sandblasting and metallic lustre paints.
Currently I am experimenting with the firing of organic materials within glass – dried seed heads, grasses and leaves – to capture the process of decay over time.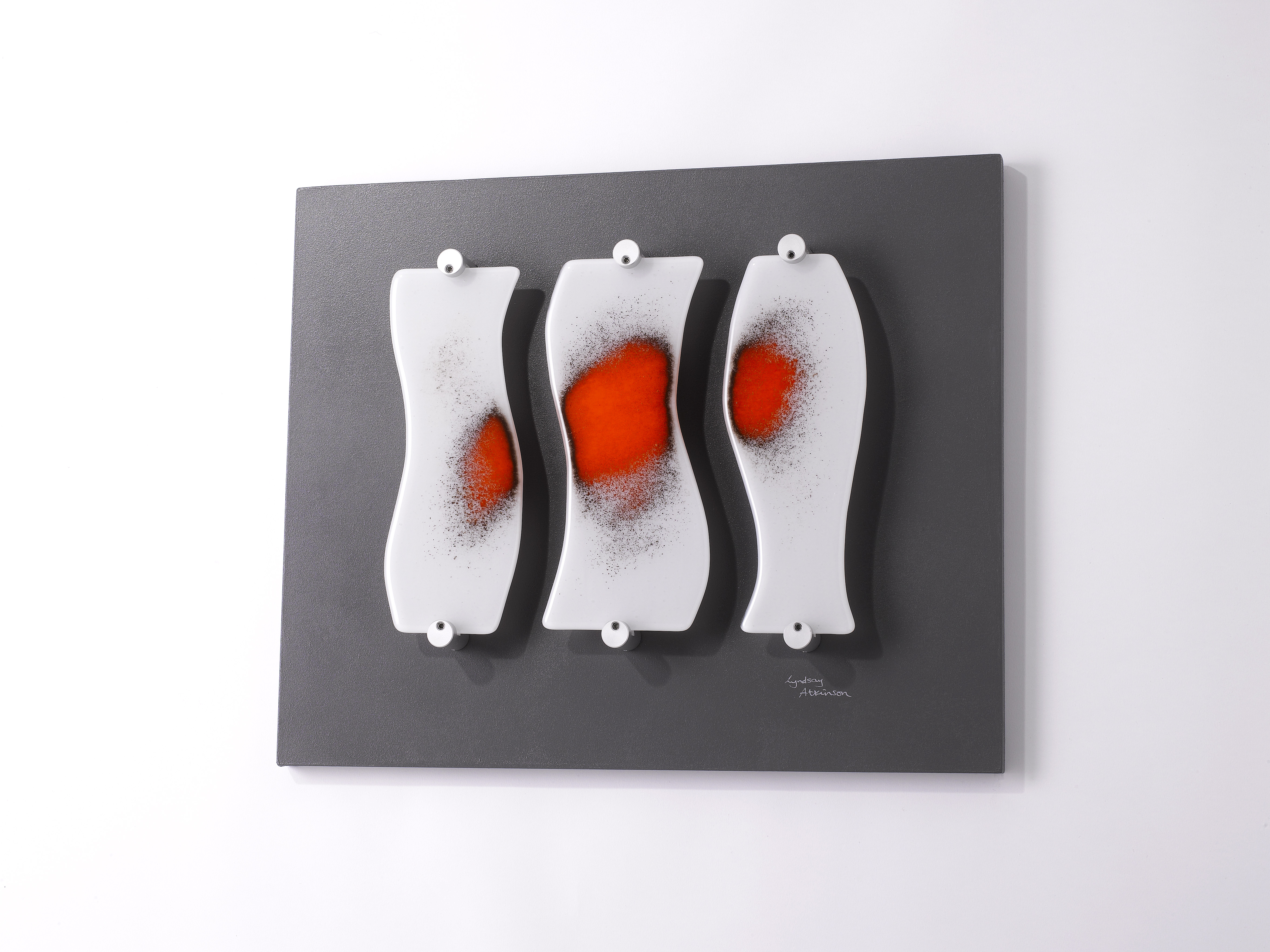 Sunburst , Studio 6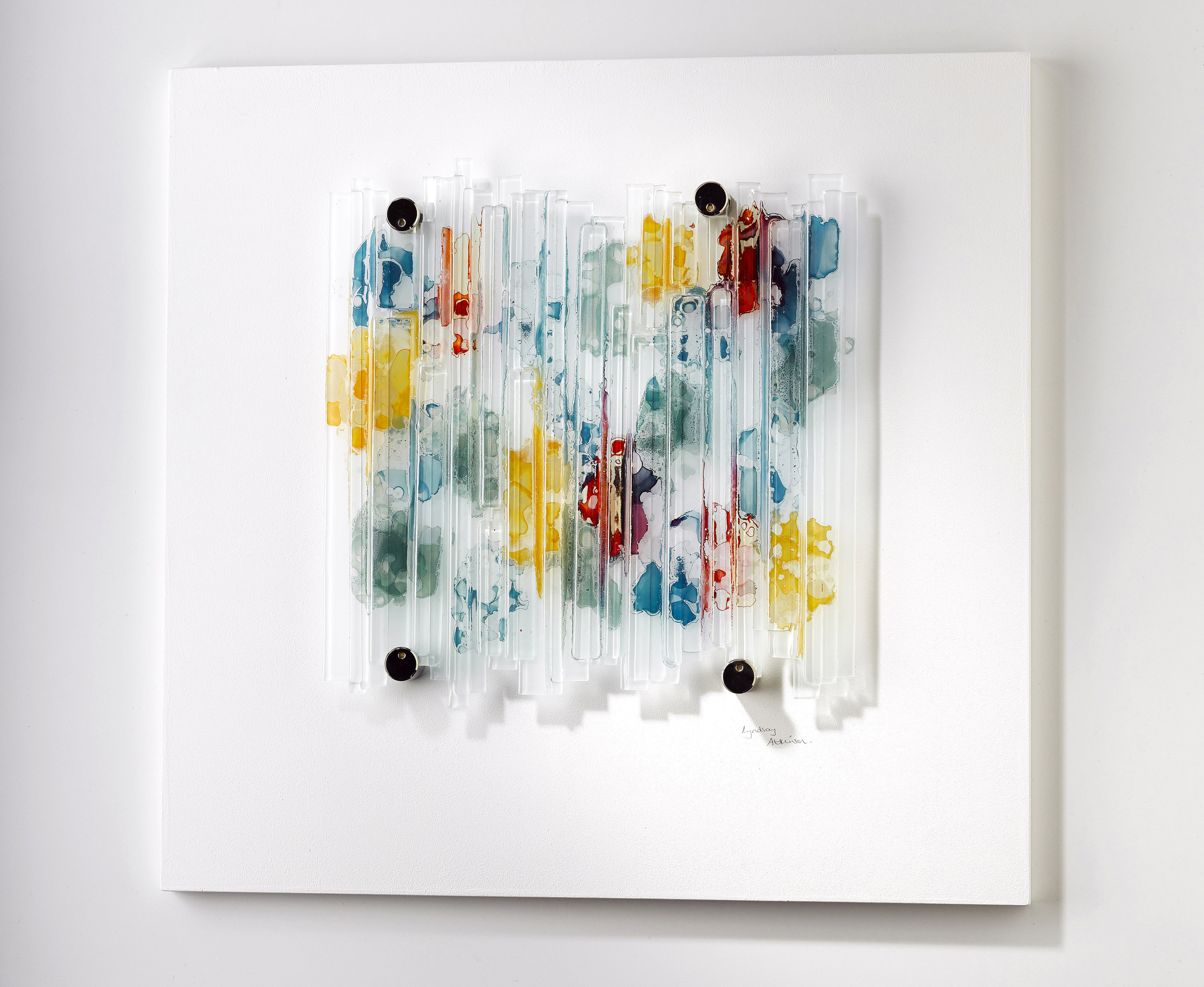 Cascade , Studio 6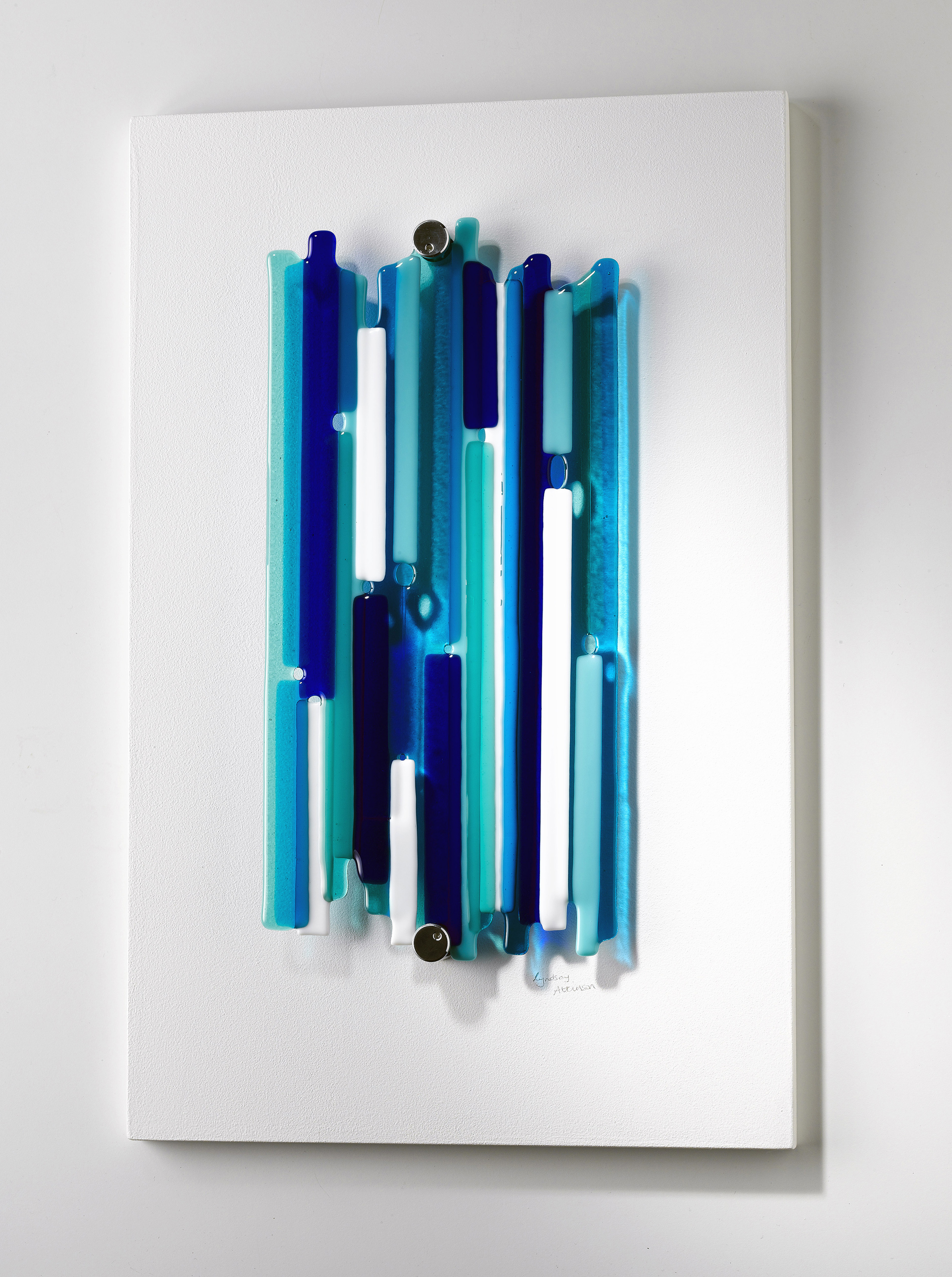 Spanish Summer , Studio 6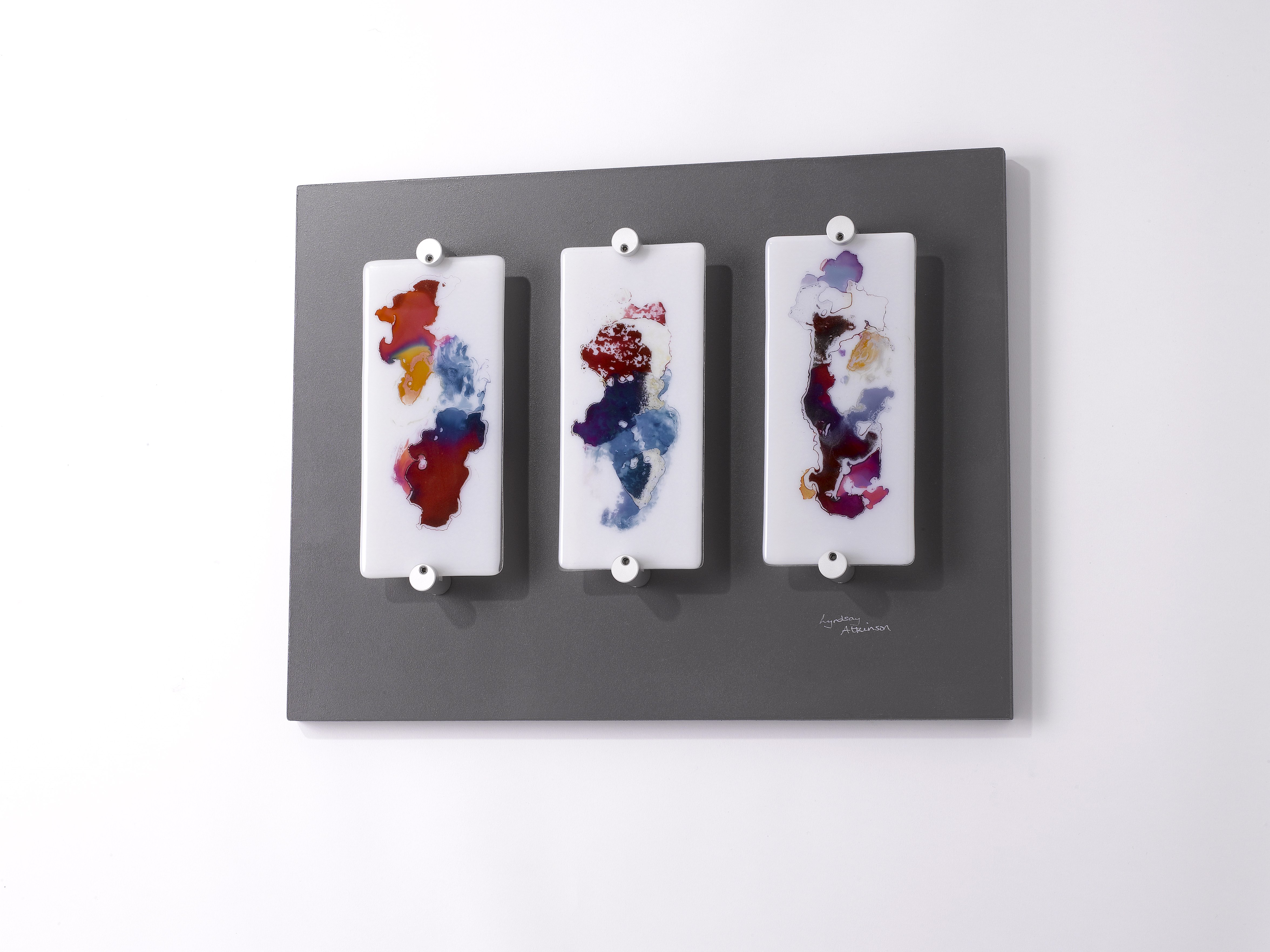 Flow , Studio 6
Decorative detail , Studio 6