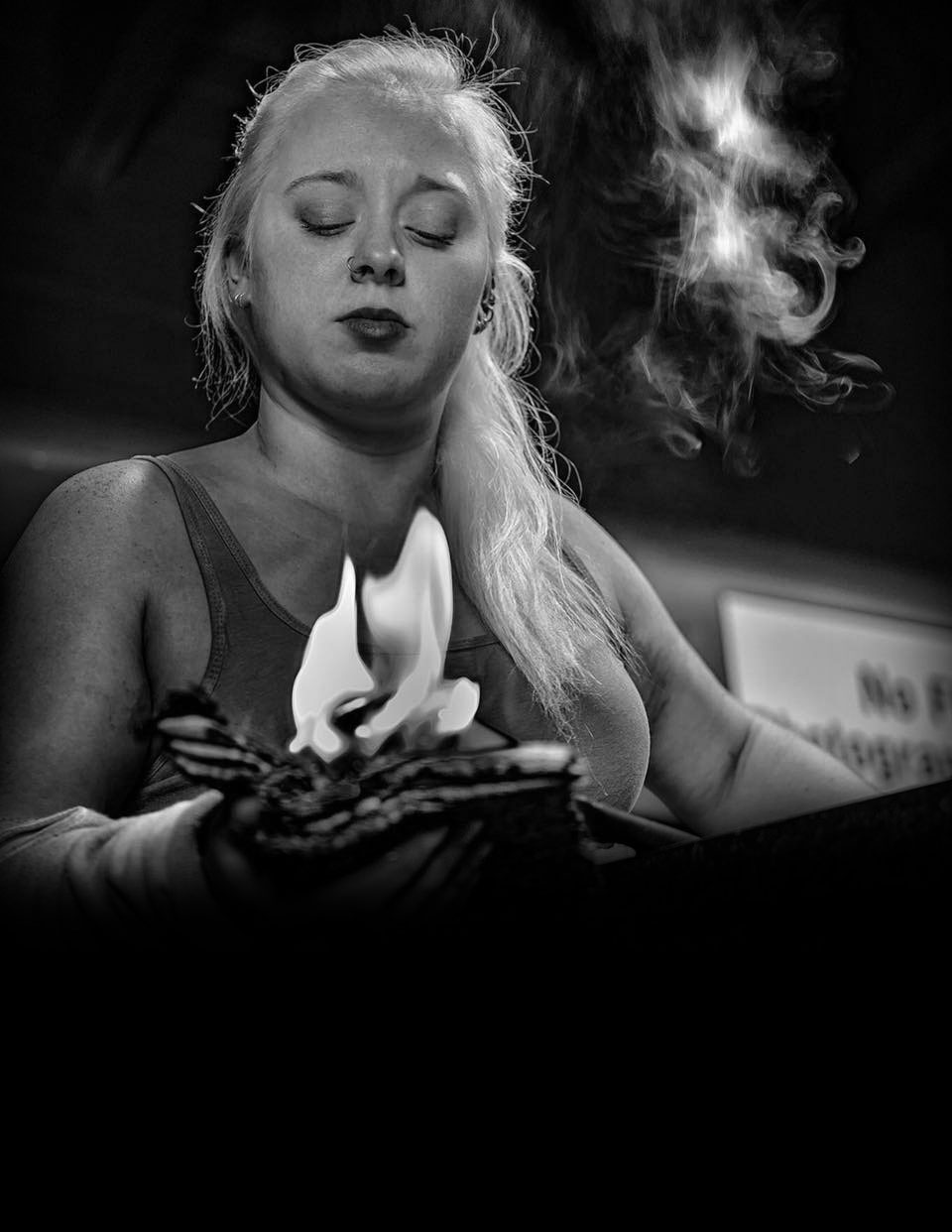 Amelia Burke
My work is all created in the hot glass studio, using molten glass from the furnace. I enjoy creating detailed patterned designs, that lie in the tessellating elements of natural shapes in the natural world.
I have mainly been travelling around the UK displaying and demonstrating glassblowing at craft, country and art shows. I have created commissions for the Manchester University Hospitals plus individual commissions.
I am currently working on combining hot glass processes along with flat fused work to create large scale wall art, and intricately patterned blown vessels.
For commissions email amy@emglass.co.uk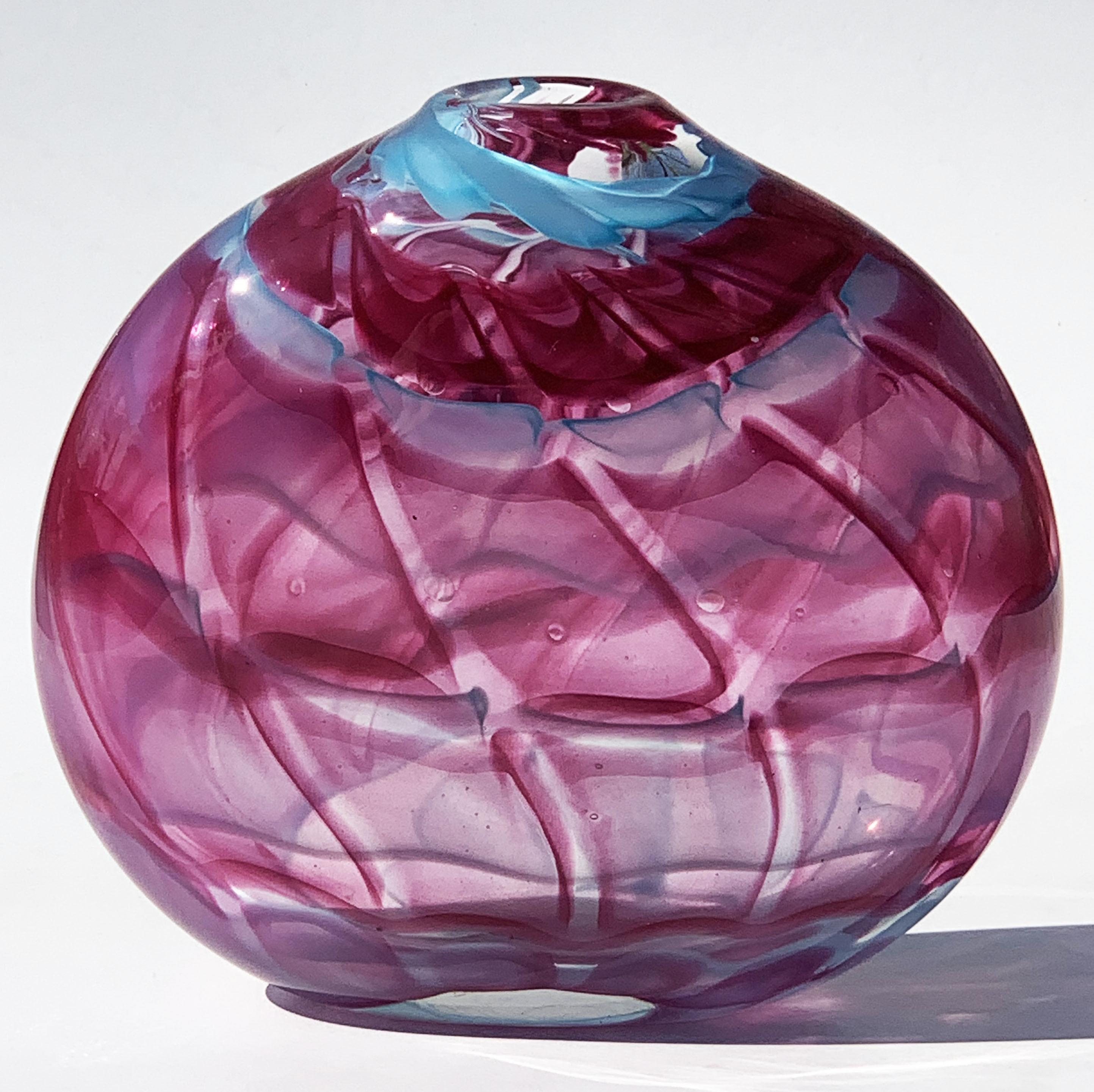 Butterfly Study Round Vase , info@emglass.co.uk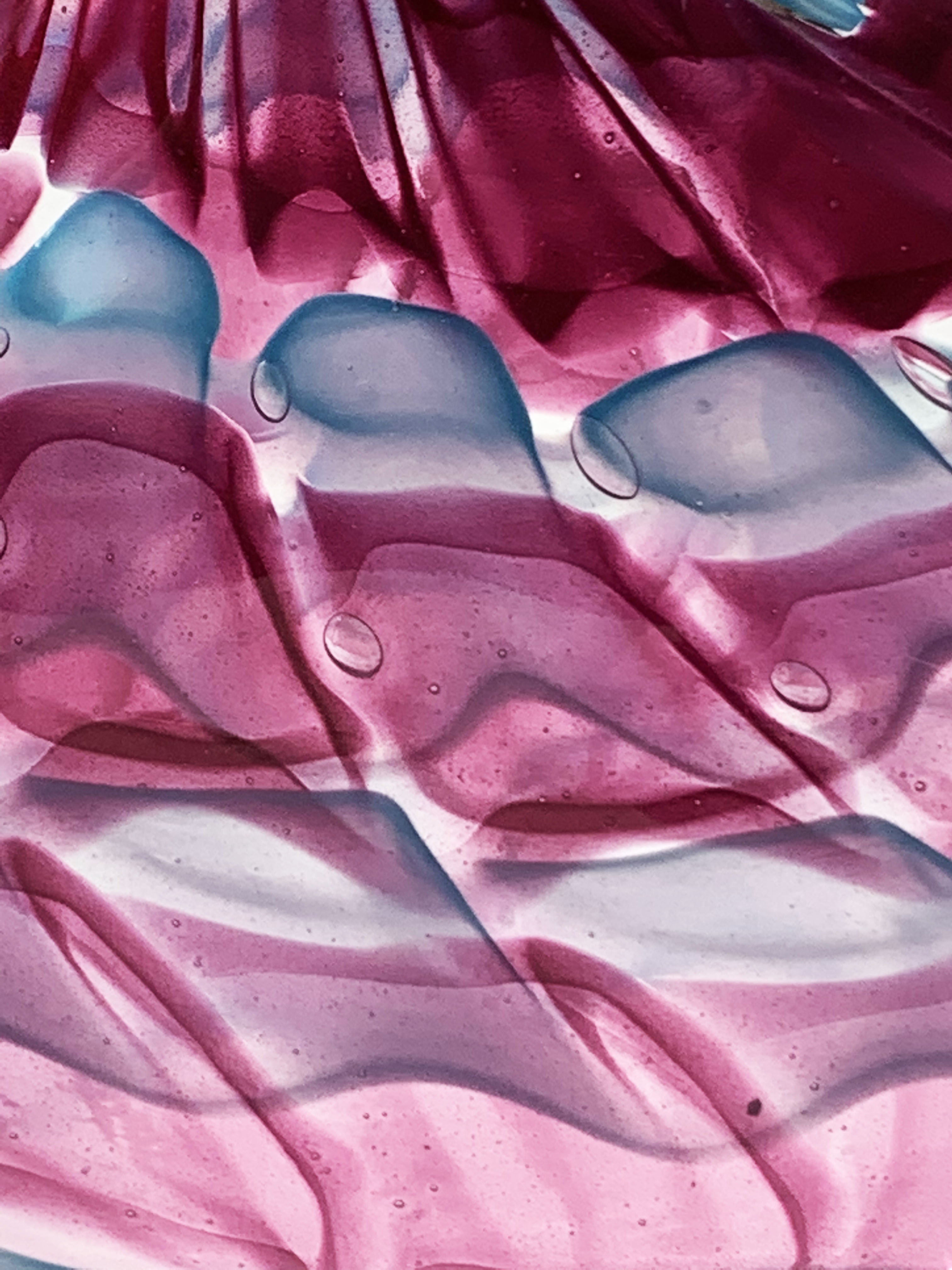 Butterfly Vase close up , info@emglass.co.uk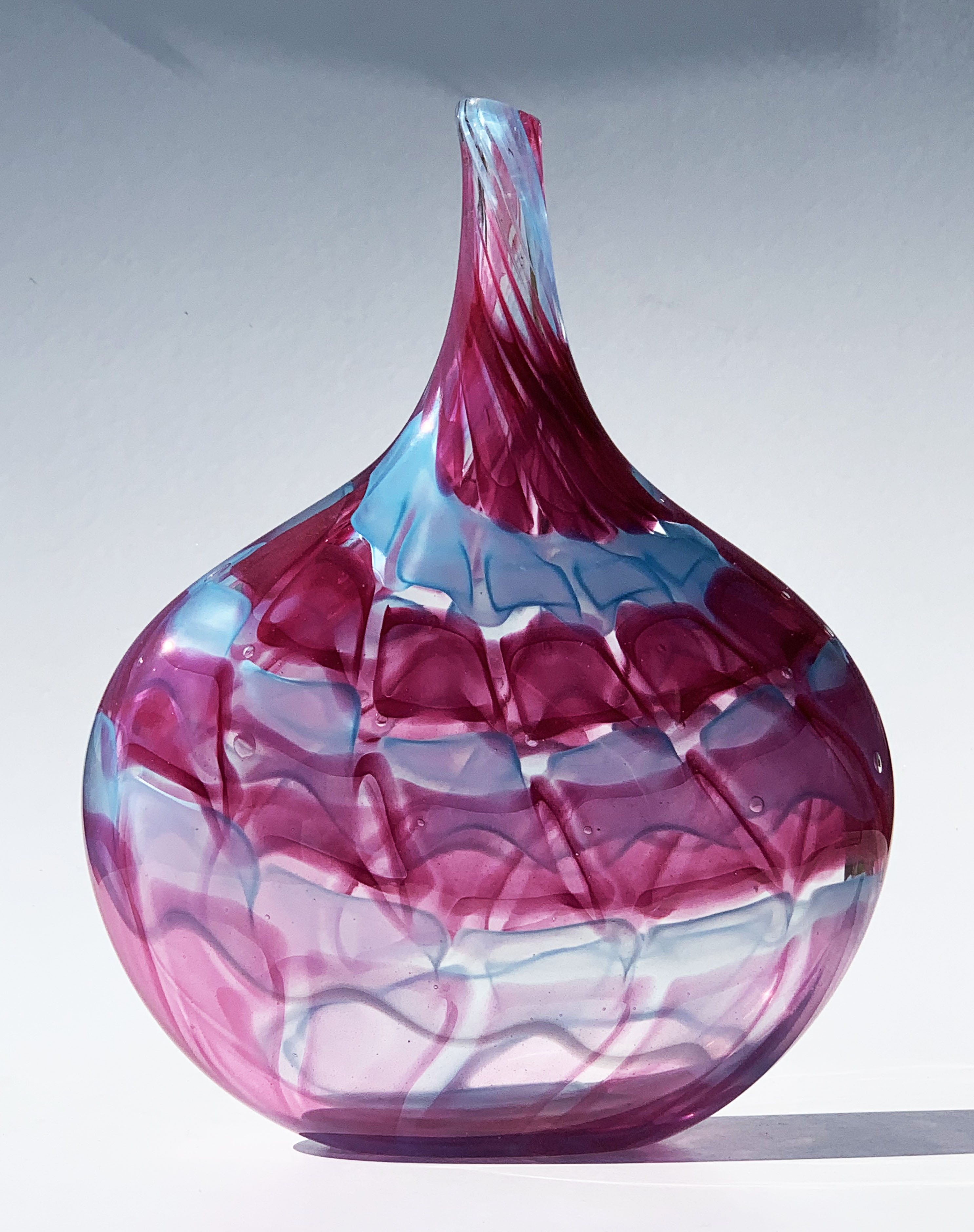 Butterfly Wing Vase , info@emglass.co.uk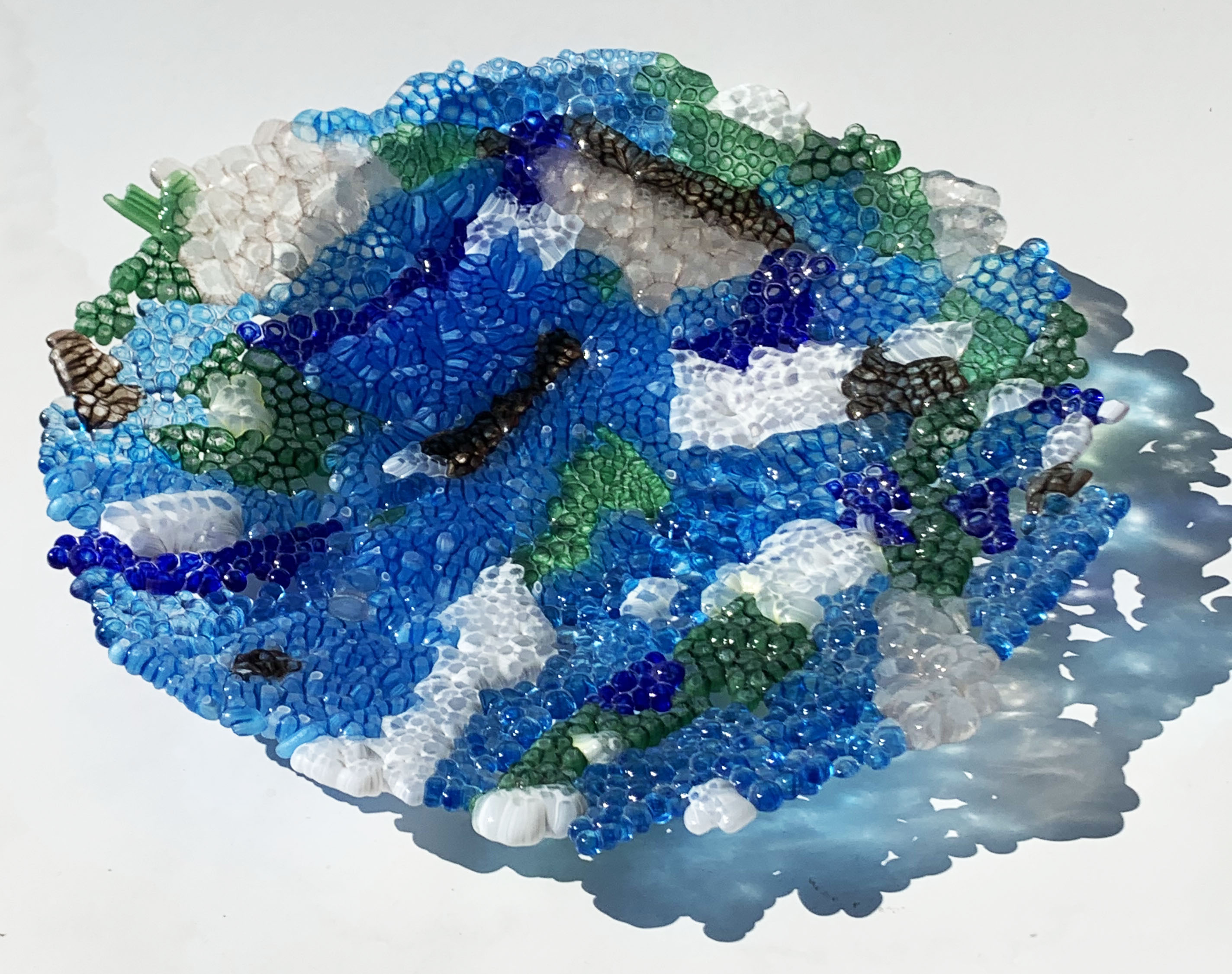 Anemone Cane Dish , info@emglass.co.uk