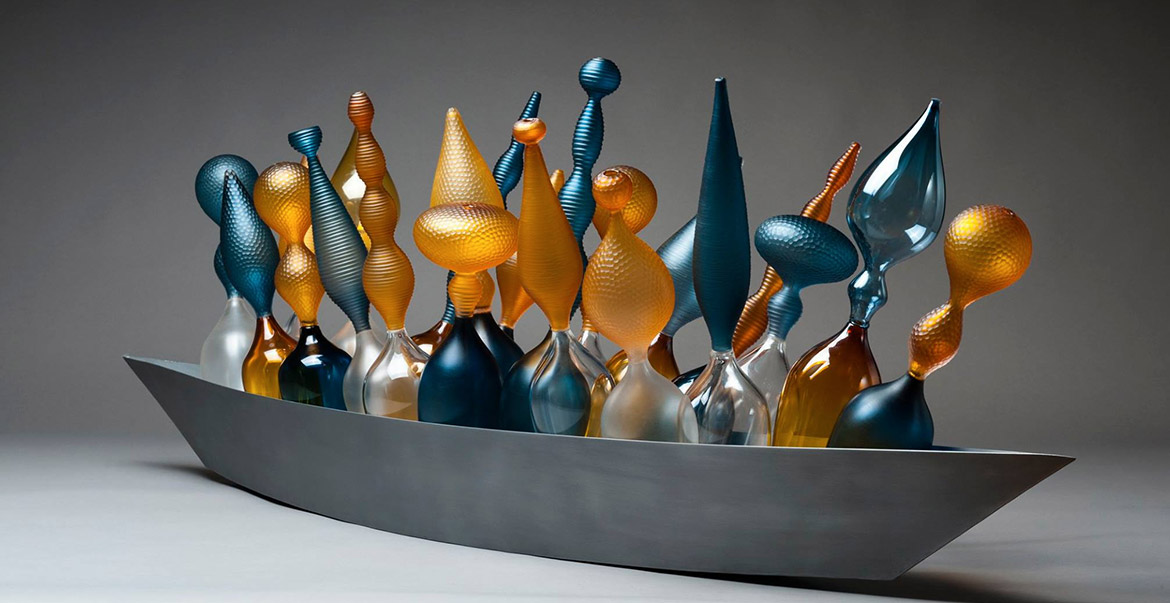 The Contemporary Glass Society (CGS) was established in 1997 to represent the interests of national and international glassmakers. Its team is passionate about glass and the artists working with this amazing medium. Today it has almost 1,000 members and continues to grow.
CGS is a charitable organisation funded entirely through members' subscriptions and by donations.
Contact Us
Address
The Contemporary Glass Society
at The White House
Ipswich Road
Dickleburgh
Norfolk
IP21 4NJ
CGS history
The CGS grew out of the vision of studio glass pioneer, Peter Layton. For more than 25 years, it has championed glass artists, designers and makers. We are a leading voice for all things glass-related and support artists and the industry through a variety of initiatives.
Milestones
2012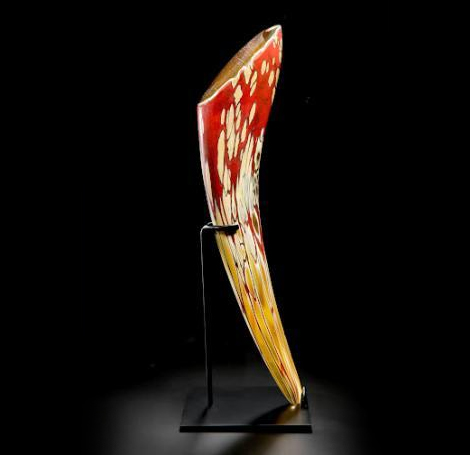 Launch of the CGS website with more opportunities for members to promote their work and raise their profiles.
Ran 'Glass Games', an Olympic-inspired nationwide program of events backed by Lottery funding.
The first year of independence from Arts Council England.
2013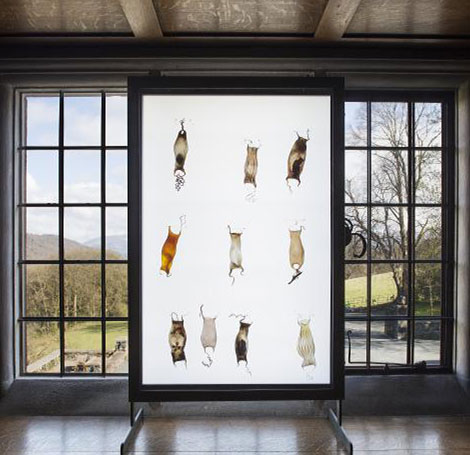 CGS became a charity.
Launched 'Glass Skills', a year-long celebration of the imagination and talent of today's glassmakers and their role in keeping ancient skills alive, aimed at putting contemporary glass on the map.
Organised the successful 'Glass Skills' conference at the National Glass Centre.
2014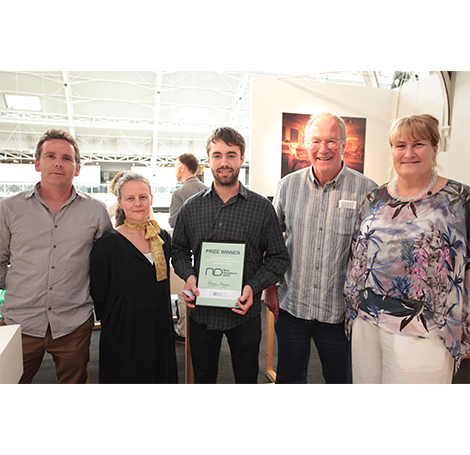 Membership exceeded 700.
Launched the first exhibition fundraising campaign.
Established Regional Hubs in the East and South East.
2015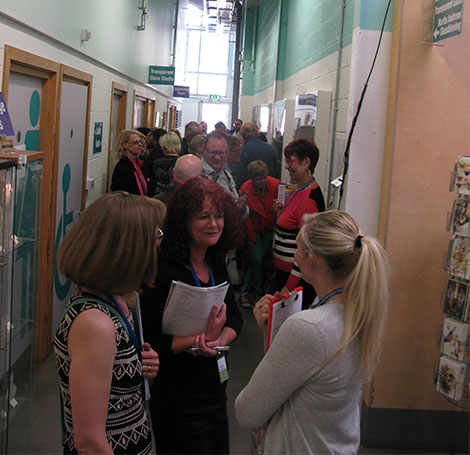 A second showcase of members' work displayed at the National Glass Centre in a year-long exhibition of rolling artists.
A CGS members' exhibition at Pyramid Gallery, York.
A display of 168 glass postcards on the theme 'Wish You Were Here' at the International Festival of Glass.
Regional Hubs hold events across the country.
2016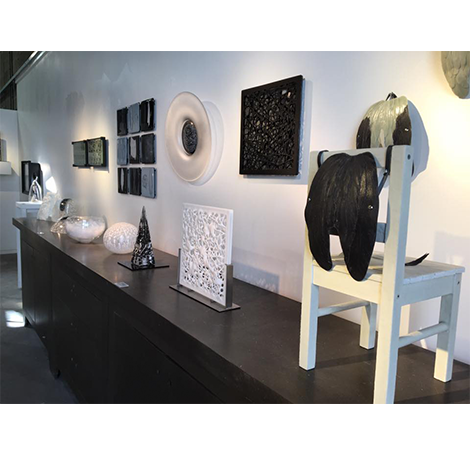 CGS membership reached 900.
An exhibition in partnership with The Scottish Gallery in Edinburgh.
Helped North Lands Creative Glass celebrate 20 years with its conference in Edinburgh.
Our first European exhibition in Holland with 15 CGS members' work.
Collaboration with London Glass Blowing on 'Black to White and Back Again', with 52 CGS members taking part.
2017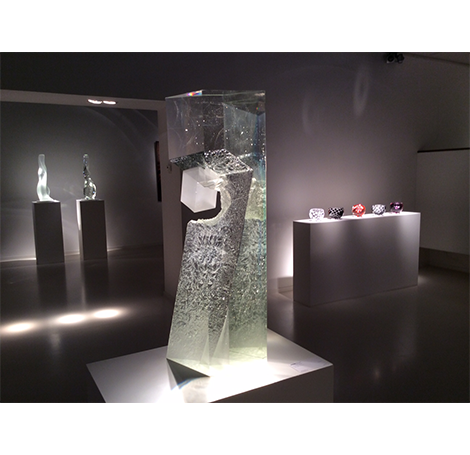 Exhibition at Pyramid Gallery York, 'Water & Music'.
Open selected exhibition at Etienne Gallery, Holland.
CGS takes part in the International Festival of Glass with 'Celebrations' exhibition, featuring 130 members.
A two-day conference in Bristol, 'Connections'.
Numerous online exhibitions.
2018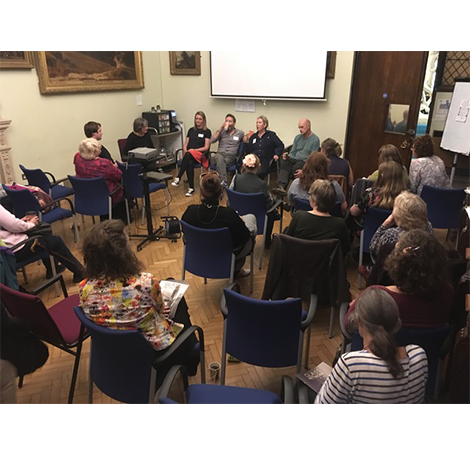 Online Business Booster course with The Design Trust.
'Glorious Glass' programme begins. First event in Taunton: exhibition, forum day and glass fair.
Northern Hub visits Cumbria Crystal.
East Hub organises exhibition in Norfolk.
Online shows include 'Little and Large, Glass Inspired by Great Artists'.
Launch of annual prize in memory of Amanda Moriarty.
Glorious Glass continues with exhibition and events at Maidstone Museum.
Glorious Glass show in Glasgow, in partnership with Scottish Glass Society.
Winter Exhibition at Pyramid Gallery, York.
2019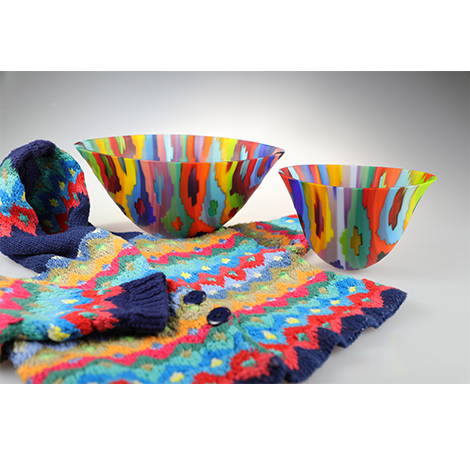 Glorious Glass moves to Aylesbury at Bucks County Museum.
'Inspired' exhibition at the Gallery at London Glass Blowing.
'Celestial Bodies' exhibition at International Festival of Glass.
Glorious Glass at World of Glass St Helens.
2nd Amanda Moriarty Prize.
2020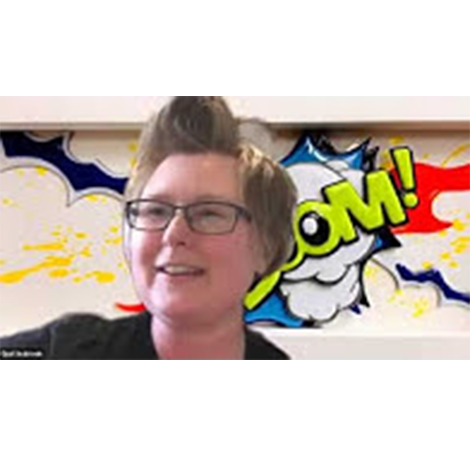 Launch new Web Site.
Business Booster course with The Design Trust.
COVID-19 lockdown cancels events.
'Life Forms' exhibition at Pyramid Gallery, York, moves online.
CGS starts live talks series online.
2021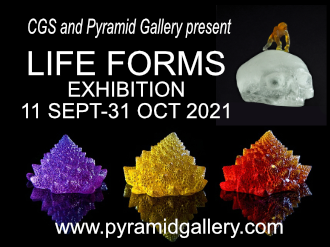 Membership reaches 1000
Monthly online exhibitions
Partnership with The Design Trust to deliver Business Development courses.
Regular online Wednesday Talks with artists
Online International Days reaching across the world.
Life Forms finally showing at Pyramid Gallery York as lock down eases.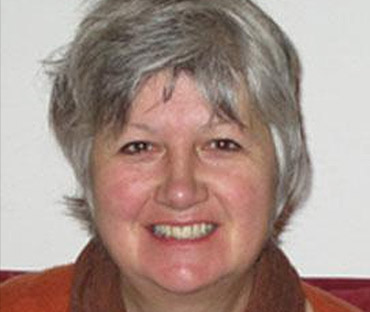 Pam Reekie (Membership/Fundraising Administrator)
I have been an arts administrator for many years, learning most of my skills from running Norwich Arts Centre, an exciting arts venue in Norwich. There I learnt that most things are possible.
I enjoy working for CGS and have overseen its growth into the vibrant Society it is today.
I am fortunate to travel extensively with my husband, glass sculptor David Reekie, and have made friends with glass artists worldwide.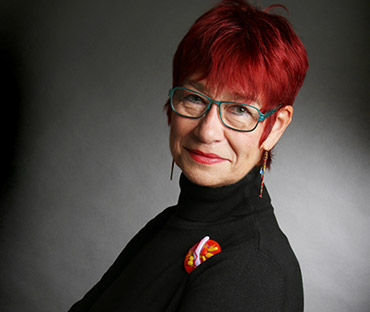 Susan Purser Hope Chair
For most of my career I had a Midlands-based commercial interior design consultancy specialising in designing and fitting out large hotels, offices, hospitals etc.
In 2005, I decided to change direction and returned to Wolverhampton University to study glass making, following which I established my fused glass studio, creating architectural work but mainly developing community projects. I used glass to build self-belief and a sense of wellbeing within hard-to-reach communities and groups.
I relocated to North Norfolk with my husband to fulfil a lifetime's ambition of living by the sea. I now work from my new studio at Groveland in Roughton and continue with community projects in Norfolk, the Midlands and London. I specialised in working with young children and those living with dementia.
I have been a Trustee of CGS for some years because I believe passionately in raising the profile of contemporary glass and promoting those who create it. I became Chair because I was keen to develop my ideas of widening the opportunities available for all members. I am also the Project Manager, developing selected, and open, exhibitions, plus other events, for the membership.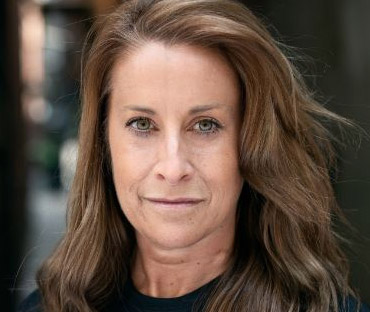 Nicky Schellander (Website and Online Gallery Manager)
A Trustee with the CGS since 2007, I was brought on board to develop the CGS website, curate the online gallery exhibitions and develop social media strategies. I have broadened the reach of CGS overseas by linking with international glass artists and designers.
I wished to join a community of people who were passionate about glass but also wanted a lively platform for glass artists.
I am a glass designer and maker in my own right and Director of my own hand-made glass lighting brand.
Before launching my business, I worked as Head of Design and Senior Designer for Edinburgh Crystal, Dartington Crystal and other studios.
I am midway through a PhD in glass design innovation, feeding my fascination with the beauty and power of molten glass and its fluidity, as well as creating opportunities that keep old glass skills alive, through working with other skilled craftsmen and studios.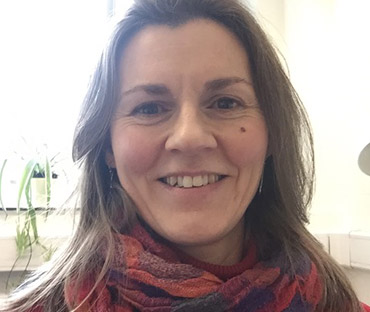 Kirsteen Aubrey (Print Magazine Editor)
I have worked with glass for 30 years, having trained at Staffordshire University and Brierley Hill, and assisted David Traub and Neil Wilkin. While my work resonates with traditional glass blowing, my experiences with kiln glass and digital processes have produced work in water jet cutting and sub laser etching.
I enjoy working collaboratively, an element that has intrigued me since my early glass days assisting Neil Wilkin in Frome. Since then, I have engaged in numerous collaborations across disciplines to highlight the innovative agency of glass. These include collaboration between glass and crochet as part of 'Pairings', featured at Contemporary Applied Arts, 2012. I later collaborated with textile artist Alice Kettle, using lampwork to create an installation for VAS:T at the Royal Scottish Academy with further iterations installed at Winchester and Cardiff.
My glass practice continues alongside the collaborations, and recently featured in the National Glass Centre retrospective, celebrating its 21st anniversary with 60 glass makers.
Currently, my glass explores 'Ways of Seeing', creating handblown glass optic lenses that challenge perspective and ways of encountering the world. The results were showcased in Radical Responses as part of IASDR (International Association of Societies of Design Research) (2019) and feature in Virtual Milan Design Festival 2020.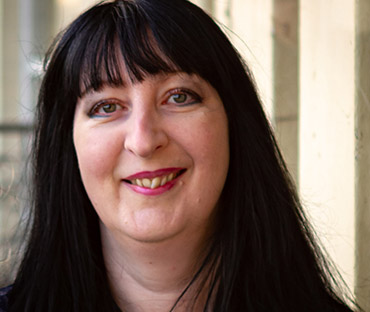 Linda Banks (Online Magazine Editor)
I have always loved both art and words. My joint degree in Art and English reflects my inability to choose between these disciplines. I have been lucky to be able to pursue my stained glass business alongside a career as a journalist and editor spanning 30 years.
I have lived through the evolution of print publications into online channels and relish the flexibility and opportunities that digital brings.
As a practising glass artist, I understand the challenges that we all face, and as a professional content creator I hope to share useful, informative and inspiring articles with you through Glass Network digital.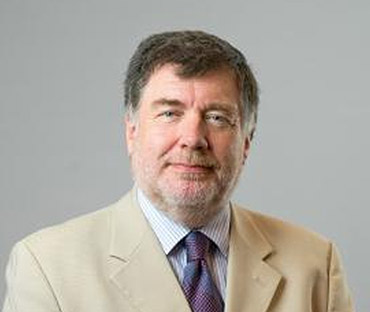 Mike Barnes (Treasurer)
I have been a collector for over 20 years.
I started out collecting modern studio glass from around the world, but in recent years I have focused on British makers living both in the UK and abroad. I have built up a collection of over 100 pieces and I am now only limited by space at home!
I am passionate about promoting and supporting the British glass scene and I am delighted to be on the CGS Board.
I bring some business and marketing expertise, having been Chief Executive of an NHS Trust (I am a neurologist by background) and chair of various charities.
I am currently Clinical Director and Marketing Director of the Christchurch Group, which runs brain injury rehabilitation centres around England.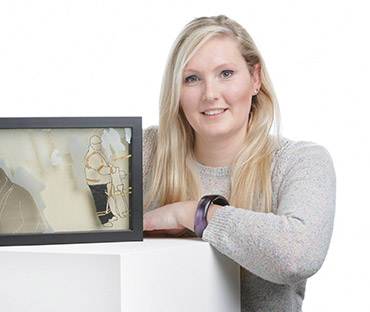 Sarah Brown (Board Member)
I graduated with a First in Applied Arts in 2010.
I worked full time to raise funds to start my own studio and bought a kiln with a bonus from work in 2012, before launching my business in 2013.
I like to work on a larger scale for public art commissions and architectural projects.
In 2014 I took part in the Hothouse programme with the Crafts Council and my practice has grown from there.
I love using illustration in my glass work and experimenting with ways to create depth within a flat piece.
I joined the CGS Board in 2015 to promote glass making to students and assist new makers to continue with glass as a career. With the numbers of glass courses declining across the UK, it is important to try to find ways of keeping the craft alive in the coming years.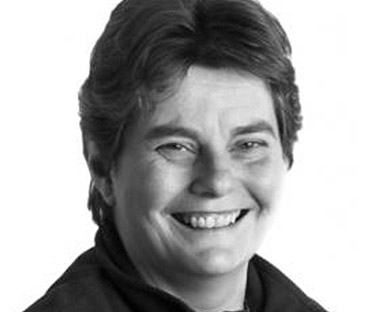 Fiona Fawcett (Board Member)
I attended a few short courses at West Dean College and the Liquid Glass Centre (now the Glass Hub) and soon became hooked on the subject.
Wanting to develop my knowledge and skills further, I studied Glass and Ceramics at the University of Sunderland, achieving a First Class Honours in 2015.
At Sunderland I worked with the National Glass Centre's learning and engagement team, setting up and invigilating exhibitions, and assisting glass artists in participatory arts projects for local community groups.
During this period, I was also Chair of the CGS Eastern Hub committee.
Following university, I worked for a commercial architectural glass company based in Lancashire before returning to Suffolk and setting up my home studio.
I specialise in kiln-formed glass and cold working.
I have developed a passion for contemporary glass and promoting the importance of maintaining handcrafted skills and techniques.
I also have 22 years of leadership and management experience from my service in the Royal Navy, where I specialised in training management, education and human resource policies.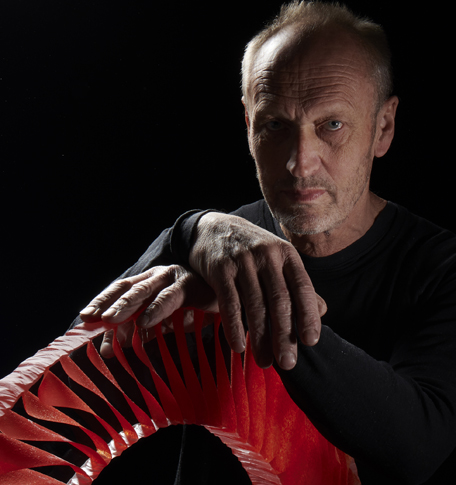 Colin Reid (Board Member)
I am proud to be a founder member of CGS and so pleased and amazed to see what a wonderful supportive professional organisation it has become. This is down to the membership and the brilliant, proactive committee, steered by Sue and Pam.
I decided to re-join the committee to play a more active role, having served on it in the early days. Since I re-joined, we have only met online because of COIVD-19, but that hasn't slowed things down – indeed, I'm so pleased that CGS is there in good times and bad.
I work in kilncast glass from a studio in Stroud, Gloucestershire.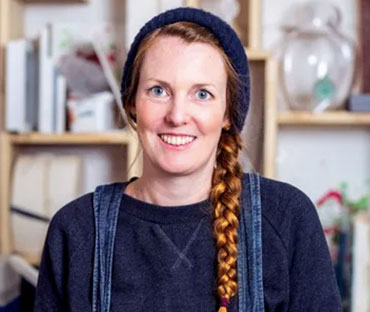 Amy Whittingham (Board Member)
I am inspired by liminal space, geometric forms and textural surfaces, empowering process and maker's marks. I cast these in coloured glass to highlight the detail and depth of overlooked objects. See my work here.
I am the author of Glass Casting, published by Crowood Press Ltd in 2019. This book includes step-by-step guides for glass casting.